KOICA partners with World Vision to reduce COVID-19 impact on ethnic minority groups
The Korean International Cooperation Agency (KOICA) funds VND 10.7 billion (USD 464,158) to reduce COVID-19 impact on ethnic minority groups in Vietnam.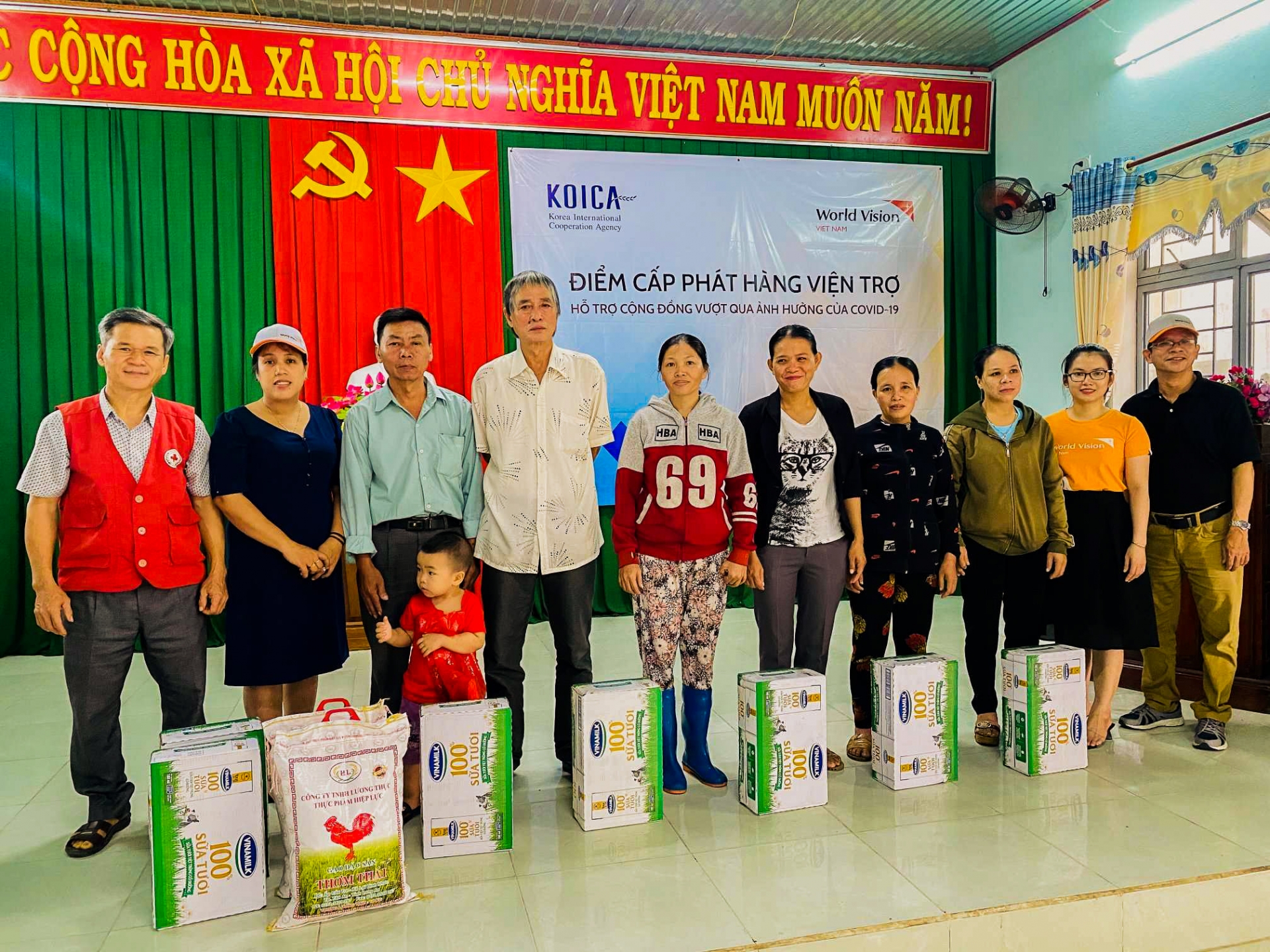 World Vision, with funding from Korea International Cooperation Agency (KOICA), has started the distribution of food for families in project areas.
Twenty-seven thousand vulnerable children and adults of ethnic minority groups residing in Dien Bien, Yen Bai, Quang Nam, and Quang Ngai provinces will benefit from a recovery project funded by the Korean International Cooperation Agency (KOICA) and implemented by World Vision Vietnam.
The project's budget of over VND 10.7 billion (USD 464,158) is aimed to address food insecurity, facilitate alternative livelihoods for families that have lost jobs and income, and promote hygiene practices to limit the spread of COVID-19.
Throughout the implementation of this project, female and male community members will be equally benefited, and families having people with disabilities will be prioritized to receive aids and livelihood support.
Food and services will be purchased locally where and when possible in order to boost the local economy.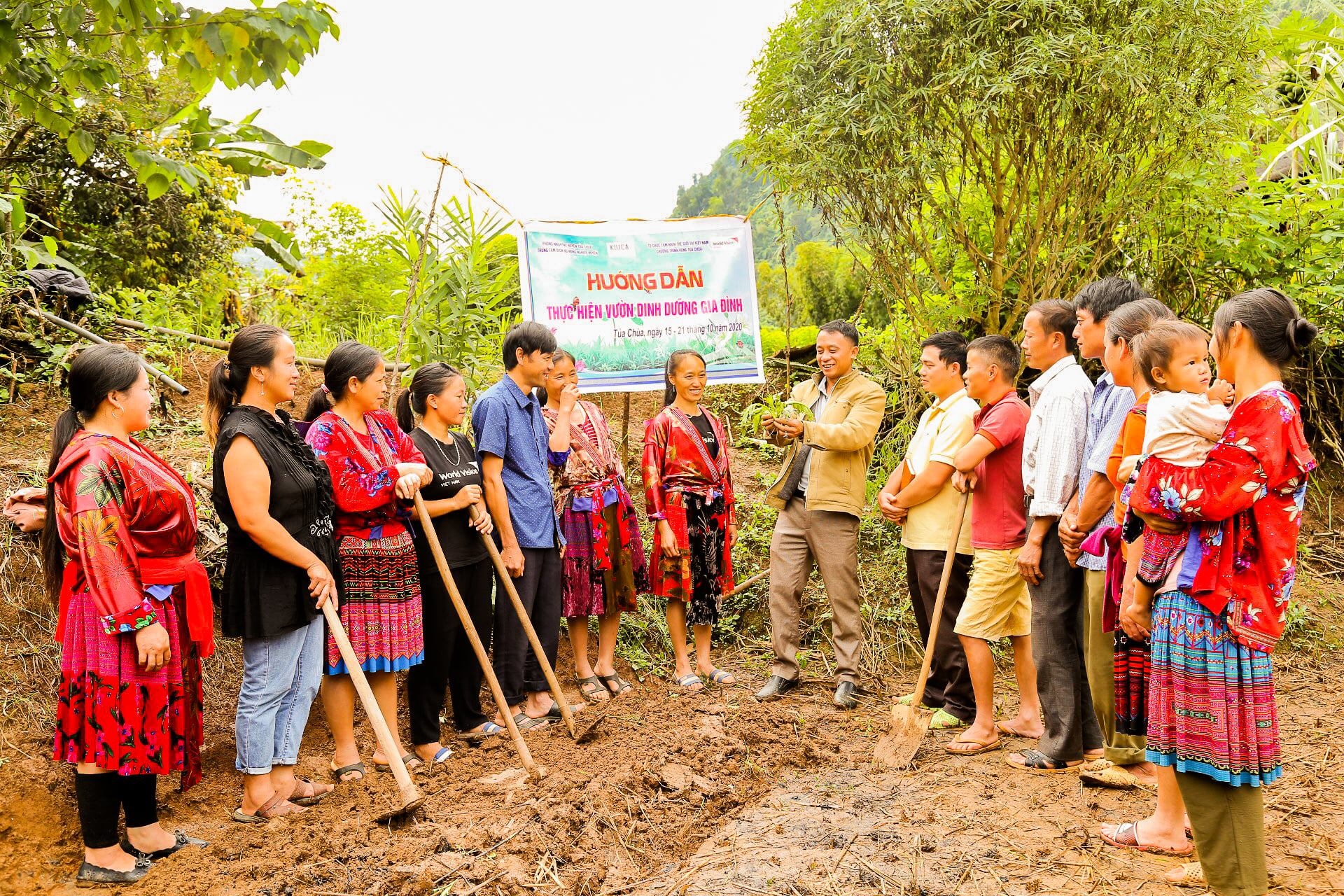 The ongoing response prioritizes the most vulnerable, especially families with small children, persons with disability or sick with dreaded disease, pregnant women/lactating mothers, senior citizens, and families that have lost jobs and income.
World Vision is a Christian relief and development organisation working to create lasting change in the lives of children, families and communities living in poverty.
The strategic focuses of World Vision Vietnam include: children protection from all forms of abuse, exploitation, violence and injury; reduction of malnutrition rate of children under 5 through integrated approach; sustainable livelihood for poor households to support sustainable well-being of children.
Currently, World Vision Vietnam is implementing 37 Area Programmes (APs) which operate in 14 provinces. Beside these areas, World Vision Vietnam is also implementing Grant Projects to meet the specific needs of vulnerable children in both AP and non-AP areas.
Tran Thu Huyen, Chief Representative of World Vision Vietnam, shared: "COVID-19 is not only the main cause of the economic downturn, but also the potential problems for the development of the country. Poor communities are causing enormous negative impacts on vulnerable children".
In June 2020, World Vision Vietnam conducted a survey of 6,856 people in its operating areas in 14 provinces and cities to assess the impact of the COVID-19 pandemic. According to the survey results, many difficult households have fallen into more deprivation due to job loss. Specifically, 91% of surveyed households said that they do not have enough food to eat every day, 66% said that their livelihoods were seriously affected, and 80% cannot afford to pay their debts.
The main components of this support project are designed based on the findings of the above survey. The first component addresses food insecurity through food support packages and alternative livelihood solutions. In particular, families with malnourished children will also receive vitamin and mineral supplements.
The second component enhances COVID-19 disease prevention measures by building, repairing or upgrading hand washing facilities in schools and households, and increasing access to safe drinking waterand enhance local residents' water storage capacity.
The project in Vietnam is in the framework of an aid package worth nearly VND 18 billion (920 billion won) of KOICA to support three countries in the Mekong basin: Cambodia, Myanmar and Vietnam, to overcome the effects of the COVID-19 epidemic on the economy and society./.