Apple removed nearly 30,000 applications from China store
Apple  removed  nearly 30,000 applications from its Chinese app store on Saturday, including more than 26,000 games according to new data from Qimai Research Institute, reported by  Reuters.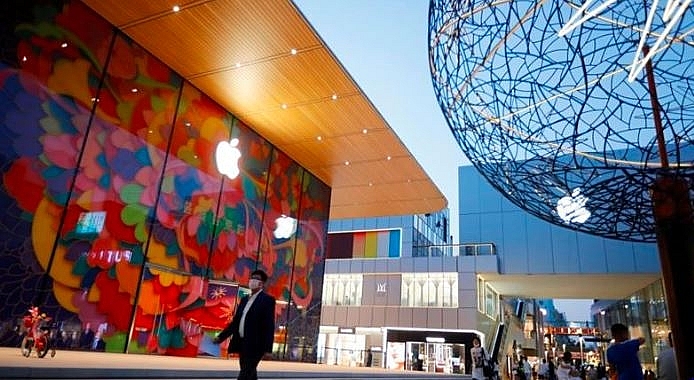 Photo: Reuters
The takedowns come amid a crackdown on unlicensed games by Chinese authorities. Apple did not immediately respond to a request for comment.
Earlier this year Apple gave game publishers an end-of-June deadline to submit a government-issued licence number enabling users to make in-app purchases.
China's Android app stores have long complied with those regulations. It is not clear why Apple is enforcing them strictly this year.
Apple has actually been gradually removing thousands of applications from the App Store for this reason. As Technode reported earlier this month, Apple removed more than 3,000 games form the China App Store over the course of July 1 and July 2.
Notable games removed from China's App Store in July so far include Supercell's farming hit Hay Day, Nonstop Chuck Norris from Flaregames and Solitaire from Zynga, according to SensorTower.
The report explained that Apple is working to comply with strict gaming regulations in China, which require that developers gain approval from Chinese regulators as the Chinese government has long sought to enforce stricter regulations on its gaming industry to remove sensitive content.
Apple sent a reminder to game developers July 8 about its plans for the removal if they didn't meet regulatory requirements for payments by the end of the month, Qimai said, citing an email from the iPhone maker.
However, game developers in the country have been affected by the move. "This affects small- and mid-sized developers' incomes the most, but due to the difficulties of acquiring a business licence, it's devastating to the whole iOS game industry in China," India Today quoted Todd Kuhn, marketing manager for AppIn China, as saying.
The move comes amid worsening relations between China and the US and its allies.
Since 2016, Chinese regulations have required all paid games or games that offer in-app purchases to obtain a publication license before they can be uploaded to app stores.

Before Apple took action in February, developers were able to list unlicensed games by submitting a random number instead of an official license number.

In a notice sent to game developers in February, Apple required license numbers for paid games or games offering in-app purchases before June 30 if they want to distribute in mainland China.

"Chinese law requires games to secure an approval number from the General Administration of Press and Publication of China," Apple said in the notice.
Reuters/Technode/9to5mac