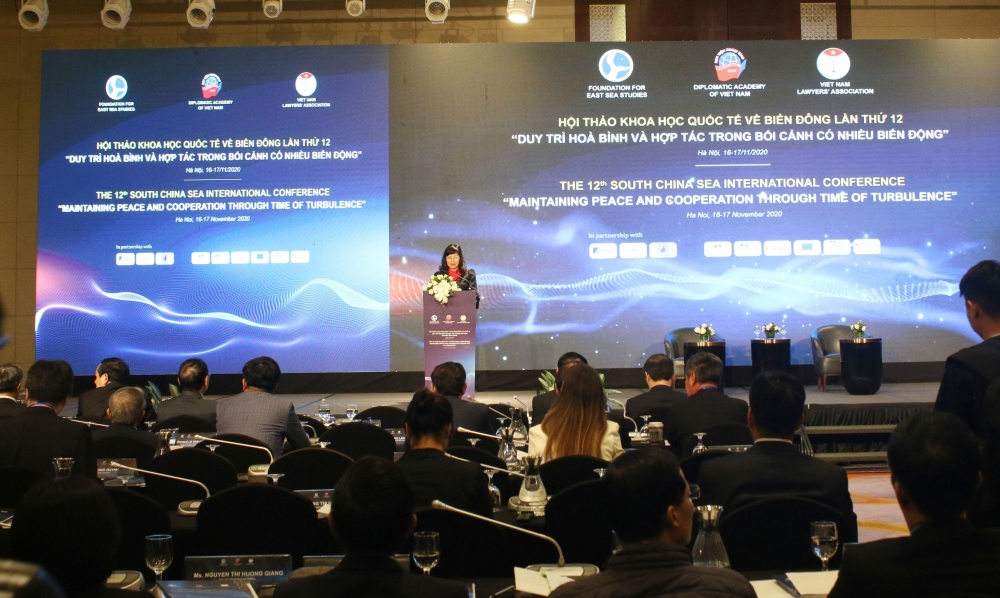 At the 12th South China Sea International Conference.
China's Coast Guard bill has caused concerns not only for regional countries but also for countries in the Bien Dong Sea (South China Sea) and the East China Sea.
At the conference, many experts expressed their concern that implementing the bill would threaten the lives and property of fishermen as well as hamper the freedom of navigation in the Bien Dong Sea (South China Sea). A Chinese scholar explained that this is China's internal issue and it has always pursued the traditional friendly policy with neighboring countries in the matter of the Bien Dong Sea.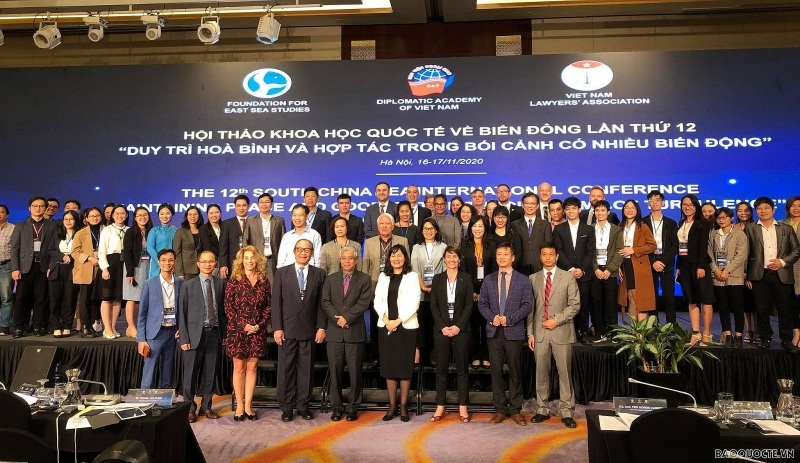 Delegates at the conference. Photo: TG&VN
Nevertheless, many scholars from India, Japan and Southeast Asia still voiced their concern over the bill. This is because China has not clarified which waters it applies the bill as well as the criteria it allows the Coast Guard to use forces. In fact, there are some coastal countries permitting their Coast Guard to use weapons in certain situations, but China has authorized arbitrary uses against foreign ships during the past time.
The conference attracted many international scholars and experts. Photo: VNA
The representatives agreed that the cooperation on fields such as fishing, protecting the marine environment, researching marine science, and developing a sustainable marine should be given priority since it is potential, practical, and shows the goodwill of countries in reducing tension. At the same time, cooperation on the abovementioned aspects also contributes to meeting the common interests of people in the region.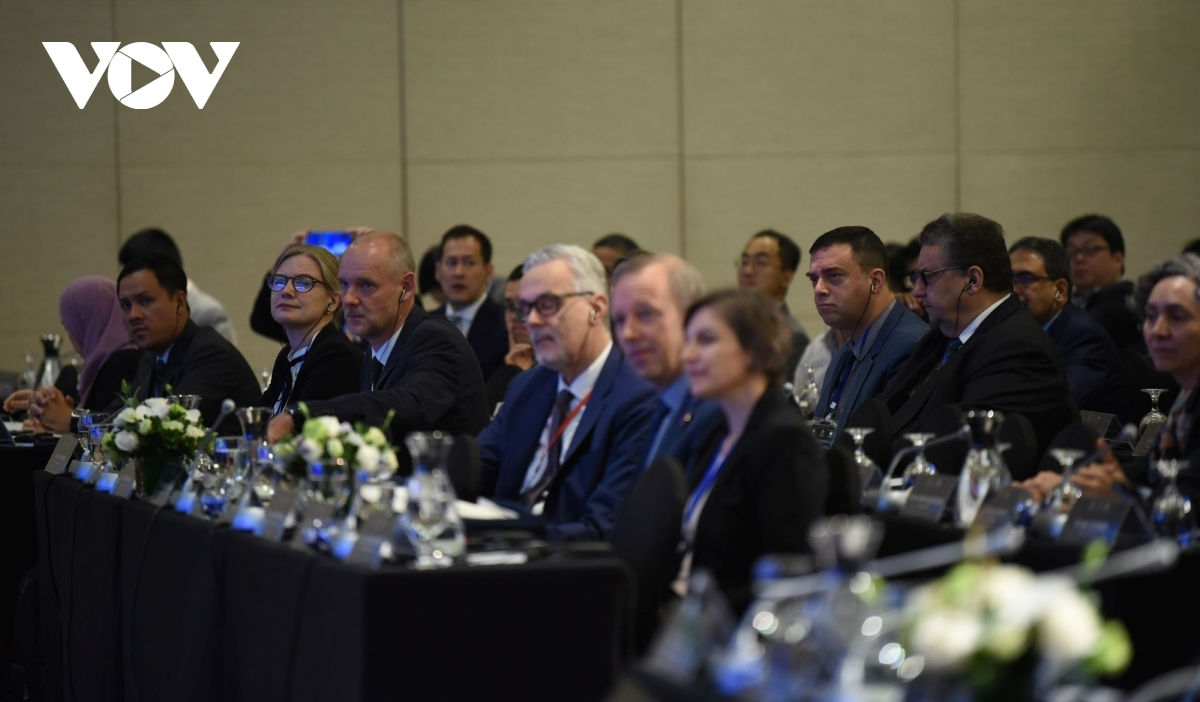 The conference attracted many international scholars and experts. Photo: VNA
However, many representatives shared that they have encountered many difficulties when proposing projects in the field as well as several sensitive factors have emerged such as geographical location, organizational structure, finance, and personnel, etc.
In addition, some partners of ASEAN have recently put forward initiatives for cooperating "blue economy"; hence, it is unavoidable that the initiatives are overlapped and complex. The delegates suggested seeking measures with a view to synchronizing them, including building multilateral maritime cooperation mechanisms within ASEAN as well as between ASEAN and its partner countries.
The 12th South China Sea (Bien Dong Sea) International Conference, with the theme "Maintaining Peace and Cooperation through a Time of Turbulence", took place on November 16 and 17 in both in-person and online formats.
Jointly held by the Diplomatic Academy of Vietnam (DAV), the Foundation for East Sea (Bien Dong Sea) Studies (FESS), and the Vietnam Lawyers' Association, the two-day conference attracted over 700 delegates, including nearly 60 prestigious experts from 30 nations, 12 ambassadors and representatives from over 20 foreign representative offices in Vietnam, and nearly 100 domestic and foreign journalists.
Malie Nguyen