China's move on Bien Dong Sea: Year-end intimidation game
China has just announced a series of exercises in the Bien Dong Sea that lasted from the end of December 2020 to early January 2021.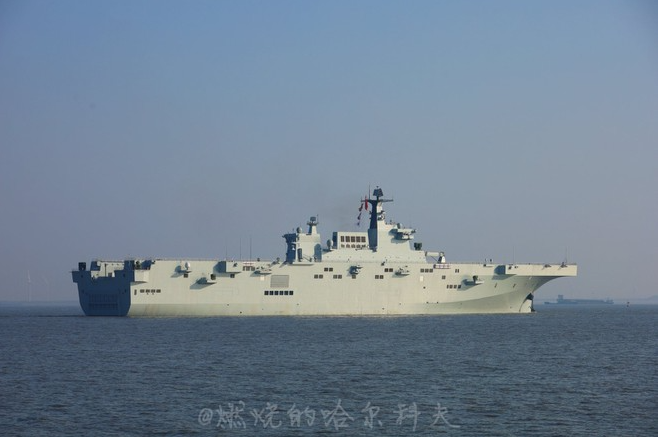 Type-075 landing craft. (Photo: Thanh Nien)
Participants in this series of exercises, according to the South China Morning Post, included the aircraft carrier Shandong and the Type-075 landing craft, which are the most "powerful" warship that China has put into service recently. Both ships are geared towards offensive capabilities.
On December 29, China's stated backed Global Times published an article informing the exercise of Shandong, China's second aircraft carrier to several regions in the Bien Dong Sea. The Shandong recently underwent a series of test exercises in the Bohai Sea, focusing on training objectives including departing port at night, sailing through narrow water channels, maritime search and rescue, and damage management, China Central Television (CCTV) reported on Monday.
Senior Captain Liu Wensheng, a spokesperson for the Chinese People's Liberation Army (PLA) Navy, said at the time that the Shandong aircraft carrier group will conduct exercises in the South China Sea, which is a normal arrangement in accordance with its annual schedule. "The PLA Navy will continue to hold more operations like this based on training requirements," he said.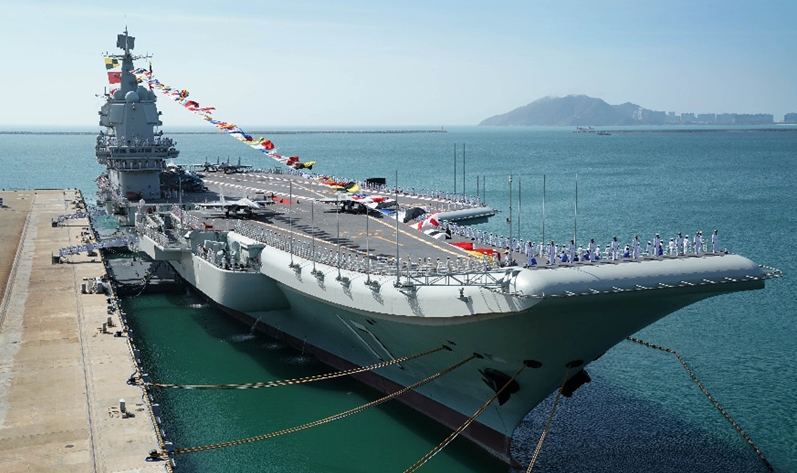 Aircraft carrier Shandong. (Photo: Global Times)
In 2020, taking advantage of the COVID-19 pandemic, China continuously conducted large scale exercises not only with the navy but also with the air force. These exercises gather from aircraft carriers, destroyers ... to fighter jets, strategic bombers that can carry ballistic missiles ... China even has fired two test ballistic missiles, which carries the nickname "aircraft killer", in the Bien Dong Sea (internationally called the South China Sea).
These moves of China have been condemned by the international community as intimidating acts towards regional parties to achieve its false sovereignty claims in the Bien Dong Sea, despite the fact that its sovereignty claims in the Bien Dong Sea have been rejected by the International Arbitration Tribunal in 2016.
Accordingly, the fact that China did not hesitate to hold a series of exercises, perhaps heading to no other purpose but intimidation at the time of the COVID-19 pandemic and on the occasion of the new year of 2021 is a sign that this country has no intention of easing tensions in the Bien Dong Sea in the near future, Thanh Nien commented.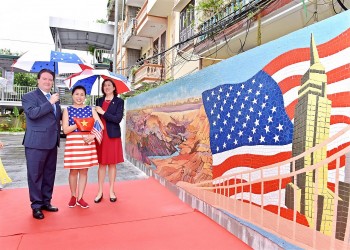 Multimedia
A ceramic mosaic mural named "Vietnam - US friendship" depicting the natural and cultural heritages of the two countries, was just revealed in Hanoi