Vietnam verifies information on high radioactive concentrations in Bien Dong Sea
According to the Spokesperson for Ministry of Foreign Affairs, Vietnam is verifying information about the abnormally high concentration of radiation iodine-129 on Bien Dong Sea.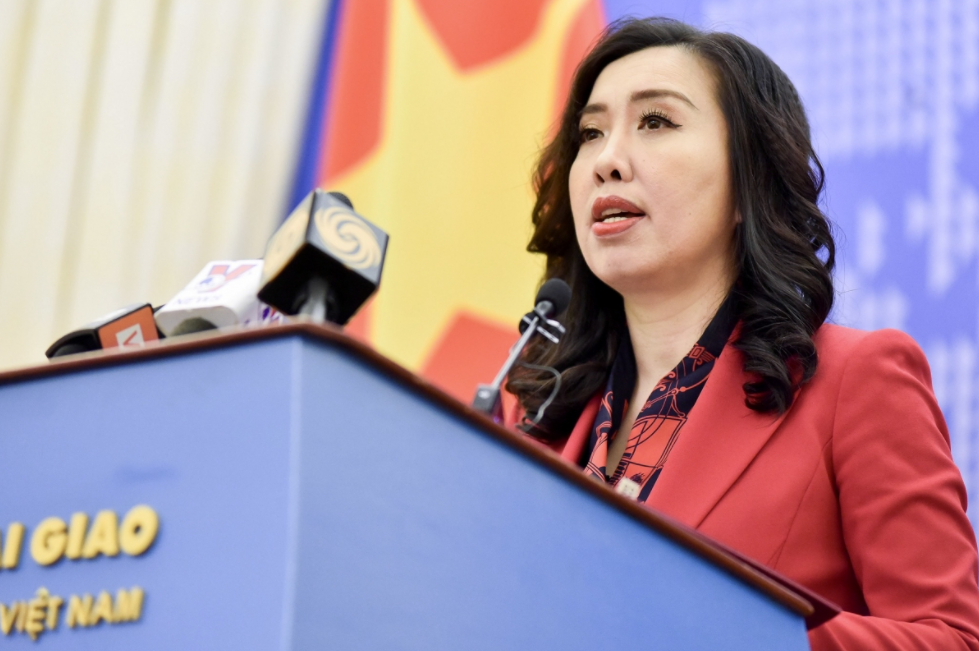 Ms. Le Thi Thu Hang, Spokeswoman of Vietnam Ministry of Foreign Affairs (Photo: VOV)
On the afternoon of December 17, responding to a reporter's question regarding information from Philippine scientists, who said that the radioactive concentration of Iodine-129 was abnormally high near China's illegal occupated areas in the Bien Dong Sea (internationally known as the South China Sea), the spokeswoman of Vietnam Ministry of Foreign Affairs Le Thi Thu Hang stated that relevant Vietnamese agencies are verifying the news.
"Relevant agencies of Vietnam are verifying this information. It should be added that the 1982 United Nations Convention on the Law of the Sea (UNCLOS) clearly states that coastal countries must oblige to protect and preserve the maritime environment, as well as respect for the sovereignty, and sovereign rights and jurisdiction of other coastal states that are determined in accordance with UNCLOS 1982".
The Philippine Nuclear Research Institute (PNRI) on Monday said that radioactive material was found to exist in corals and water in the West Philippine Sea. (Photo: PNRI)
Ms. Le Thi Thu Hang emphasized that the use, exploitation, and transportation of vehicles, equipment, and materials that pose radiation and nuclear risks should comply with international rules and regulations on ensuring radiation and nuclear safety of the International Atomic Energy Agency (IAEA), as well as ensure that they do not affect the maintenance of peace and stability in the region.
An online search showed iodine-129 is a long-lived radioisotope of iodine which occurs naturally, but also is of special interest in the monitoring and effects of man-made nuclear fission decay products, where it serves as both tracer and potential radiological contaminant, Business Mirror cited.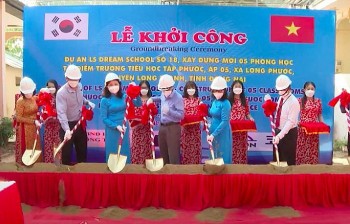 Friendship
The Union of Friendship Organizations of Dong Nai Province and COPION (Co-operation & Participation In Overseas NGOs) kicked off another LS Dream School project in the southern province.