US rejects China 'expelled' its Navy warship near Truong Sa
The U.S. Navy has knocked back a Chinese claim that their forces chased a U.S. warship from disputed waters in the Bien Dong Sea (South China Sea).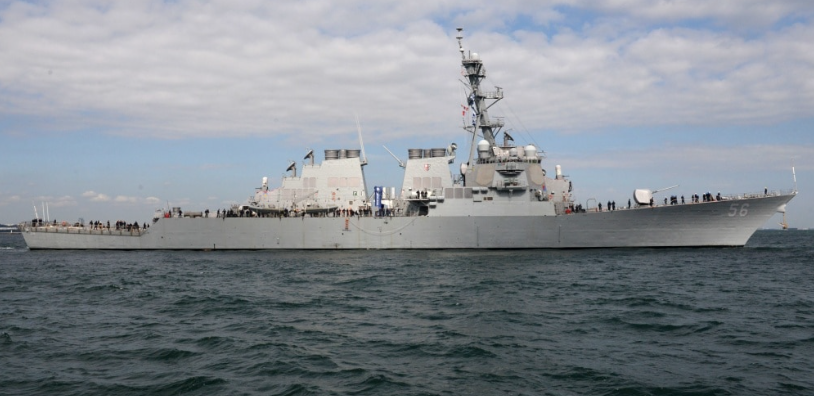 The Arleigh Burke class guided-missile destroyer USS John S. McCain. (Photo: American Military News)
China falsely claimed that it expelled an American warship from the Bien Dong Sea (South China Sea) on Tuesday, the US Navy has said, adding that Beijing's statement was an effort to assert its illegitimate claims in the maritime region.
China on Tuesday said its military had "expelled" a US Navy guided-missile destroyer sailing near the Truong Sa Islands — also known as the Spratly Islands — in the South China Sea in a fresh escalation of tensions between the two countries, according to American Military News.
"The US action was a serious violation of China's sovereignty and security, and it gravely disrupted peace and stability in the South China Sea, which China is resolutely against," China's state-run Global Times newspaper reported Tuesday, citing Tian.
"USS John S. McCain was not 'expelled' from any nation's territory," 7th Fleet spokesman Lt. Joe Keiley said in an email. "USS John S. McCain conducted this [freedom of navigation operation] in accordance with international law and then continued on to conduct normal operations in international waters." The McCain's operation near the islands reflects the Navy's commitment to upholding freedom of navigation and lawful uses of the sea as a principle, Keiley said. "The United States will continue to fly, sail and operate wherever international law allows, as USS John S. McCain did here," he said, reported by Stars and Stripes.
Cmdr. Ryan T. Easterday, commander of the USS John S. McCain, scans the horizon in the South China Sea from the pilot house on Dec. 22, 2020. (Photo: US Navy)
"The PRC's statement is the latest in a long string of PRC actions to misrepresent lawful US maritime operations and assert its excessive and illegitimate maritime claims at the expense of its southeast Asian neighbors in the South China Sea," Keiley added.
The Chinese behavior stands in contrast to the United States' adherence to international law and vision for a free and open Indo-Pacific region, he said. "All nations, large and small, should be secure in their sovereignty, free from coercion, and able to pursue economic growth consistent with accepted international rules and norms," he said.
Philippines, China, Vietnam, and Taiwan assert sovereignty over parts of the Bien Dong Sea. Vietnam has repeatedly claimed to have full legal basis and historical evidence to assert sovereignty over the two archipelagos of Truong Sa (Spratly) and Hoang Sa (Paracel), in accordance with international law. Vietnam has also repeatedly asked China to respect Vietnam's sovereignty over the two archipelagos, to put an end to actions that increase regional tensions, complicate the situation, and go against international rules, namely the Declaration on Conduct of the Parties in the Bien Dong Sea (DOC), said Tien Phong.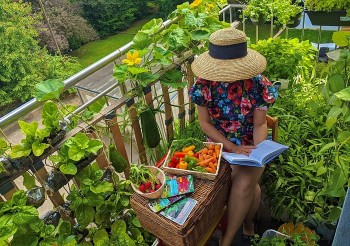 Overseas Vietnamese
An amaetur farmer, Chang Nguyen taught herself to build a small green space on her balcony.
Multimedia
In September, some isolated resorts in Sa Pa, Lao Cai Province and Hoa Binh Province have welcomed tourists with negative test results for Covid-19 within 72 hours.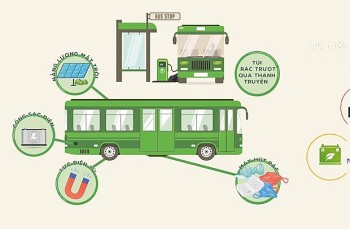 Viet's Home
Up to 800 initiatives on environmental protection have been submitted by Vietnamese youth to the British Council after only two months of launching.