Christian NGO joins the fight against Covid-19
Along with providing daily necessities to needy households, the programme also assists medical staff, and frontline forces from quarantine areas in the northern mountainous province of Dien Bien.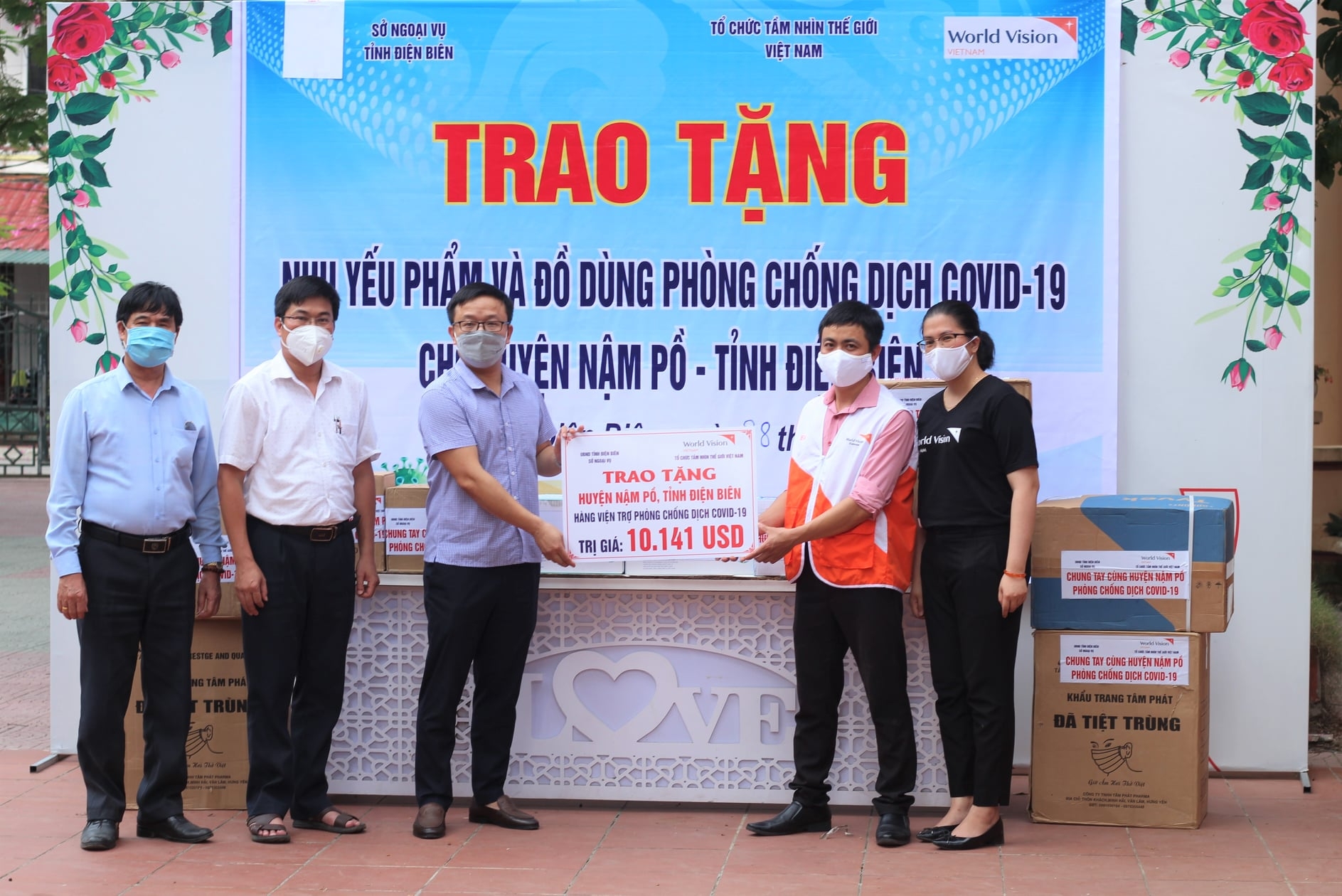 At the handover ceremony. Source: World Vision Vietnam
During the fourth outbreak of the Covid-19 pandemic across the country, Dien Bien province has so far logged 57 infections while 2.607 persons having direct contacts with the infected cases (F1) are being quarantined, reported Dien Bien Phu Online.
To timely assist Dien Bien province in responding to the Covid-19 impact, on May 28, World Vision Vietnam, in collaboration with Dien Bien Department of Foreign Affairs, distributed a emergency aid package worth 10,141 U.S. dollars to 1,523 people from the F1 group, medical staff, and frontline forces from 12 quarantine areas in Si Pa Phin commune, Nam Po district.
Specifically, this emergency aid package has two main components: One contains essential commodities, such as drinking water, milk and canned fish/meat to ensure appropriate nutrition for 1,268 F1 in 12 concentrated quarantine areas.
The other includes medical supplies with protective bodysuits, antiseptic water, and masks to best protect 255 doctors and frontline workers from any potential infection of the virus.
For those who are not as familiar, World Vision is a global Christian humanitarian, development, and advocacy organization that provides short and long-term assistance to 100 million (and counting) people worldwide. Their focus is the well-being of the most vulnerable children.
The organization started working in Vietnam in 1988. Since then, World Vision has implemented many relief and development programs, partnering with the Vietnamese government, other NGOs, and communities.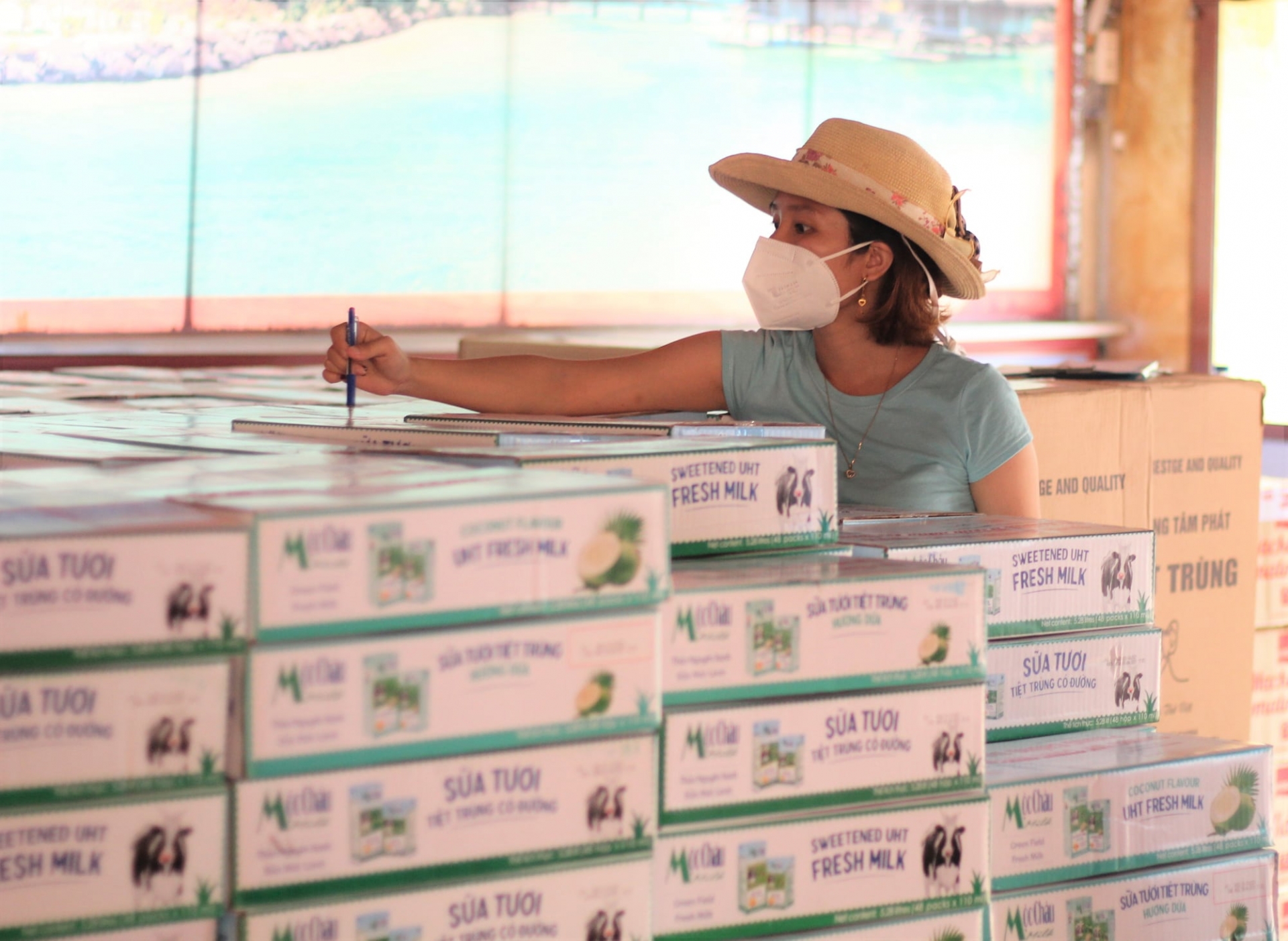 World Vision Vietnam joins forces in the pandemic prevention and control.
Last week, World Vision Vietnam also donated medical supplies to the Medical Center of Muong Cha district.
With a total budget of more than 3,032 U.S. dollars , this donation includes 15 infrared thermometers; 100 sets of medical bodysuits; 1,250 antibacterial cloth masks; 100 face shields; 150 bottles of hand sanitizer; and 1,000 medical gloves.
Also in this May, World Vision Vietnam has distributed 55,300 medical masks worth 2,633 U.S. dollars to 859 households in the project communes of Muong Cha district.
This aid package is part of World Vision Vietnam's Covid-19 national response and recovery program. Up to now, more than 800,000 U.S. dollars has been disbursed to repair the damages caused by the Covid-19 pandemic on people's lives in World Vision Vietnam's project sites nationwide.
The program, has been supporting more than 1.7 million people in 35 area programs of World Vision Vietnam (present in 35 districts across Vietnam's 14 provinces and cities), of which over 600,000 people are direct beneficiaries.
Vietnam recorded 174 new Covid-19 infections, including one imported case, in the past six hours to 6pm on May 28, reported VNA.
As of 6pm on May 28, Vietnam logged a total of 5,077 domestically-transmitted cases and 1,493 imported cases.
Amidst complex developments of the Covid-19 pandemic, many localities across the country have been facing a situation in which foreigners enter Vietnam illegally to seek employment not in accordance with local laws.
Local authorities were asked to strengthen labour inspection and prevent illegal border crossings.
Dien Bien province shares more than 455km of borderlines with China and Laos.