Vietnam warns citizens to stay cautious with 'vaccine tourism'
The spokesperson of the Ministry of Foreign Affairs warned citizens to be cautious about overseas tourism when commenting on advertisements for US tours to receive Covid-19 vaccine.
Photo: VN Express
Citizens should stay cautious when considering joining overseas tourism to get vaccinated, Foreign Ministry spokeswoman Le Thi Thu Hang said at a regular press conference on May 27.
"In the current time, citizens need to be cautious and carefully consider when going on overseas trips because many countries still tighten immigration policies because of the extremely complicated pandemic. Such companies or advertisements need to be checked by relevant authorities of other countries, possibly through their diplomatic missions in Vietnam," Hang said when being asked about tour packages that bring customers to the US to receive the Covid-19 vaccine.
Such tours have been introduced by some tourism enterprises in Ho Chi Minh City since May. Accordingly, a US vaccine tour costs VND 45-70 million (USD 1,950-3,000), excluding returning tickets. According to those enterprises, US vaccination tours meet the needs of customers who want to visit their relatives or enjoy short visit trips in the US.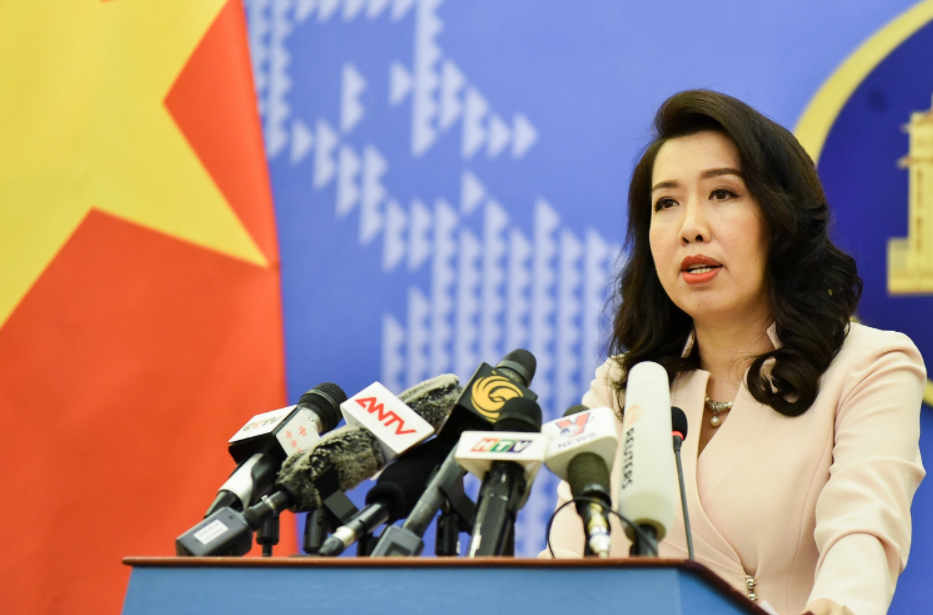 Le Thi Thu Hang, spokesperson of the Ministry of Foreign Affairs. (Photo: TG&VN)
These tourism packages are not sold at a high price and do not offer returning flight tickets. They mostly cover hotel free and one-way flight tickets for Free & Easy customers. No specific information about vaccination facilities is given.
On May 24, Ho Chi Minh City Department of Tourism had a consultation session with travel businesses that are introducing US vaccination tours. The businesses said that their advertisement mostly served market tests. They then agreed to stop advertising and offering this tour on social networks and mass media until the end of 2021.
Businesses will wait until the beginning of 2022 to analyze pandemic developments and prepare carefully to well implement the contract between them and the customers. The contract includes provisions such as return flight time, health insurance for the risks that may occur when receiving vaccines, difficulties customers may face when they have to reschedule their flights.