Close-up look at Dien Bien Phu Campaign panorama painting
The panorama painting of the Dien Bien Phu Campaign painted on the 2nd floor of the Dien Bien Phu Victory Museum, is one of the largest works in the world about war.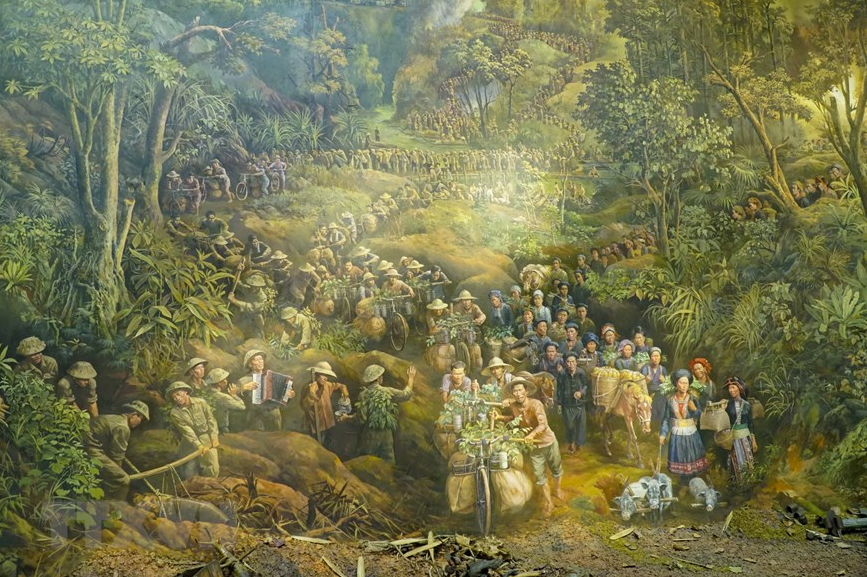 The section that describes citizens going to the battle. (Photo: VNA)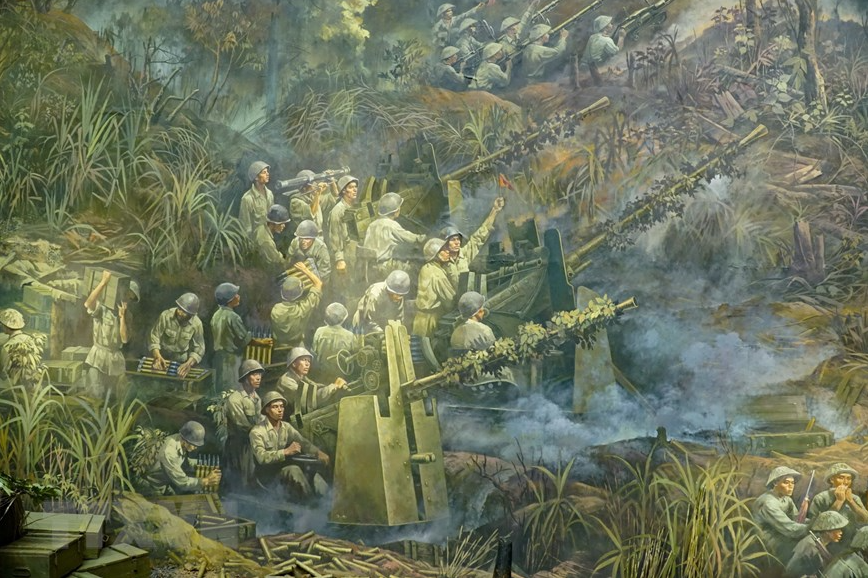 The Frech Army's attack. (Photo: VNA)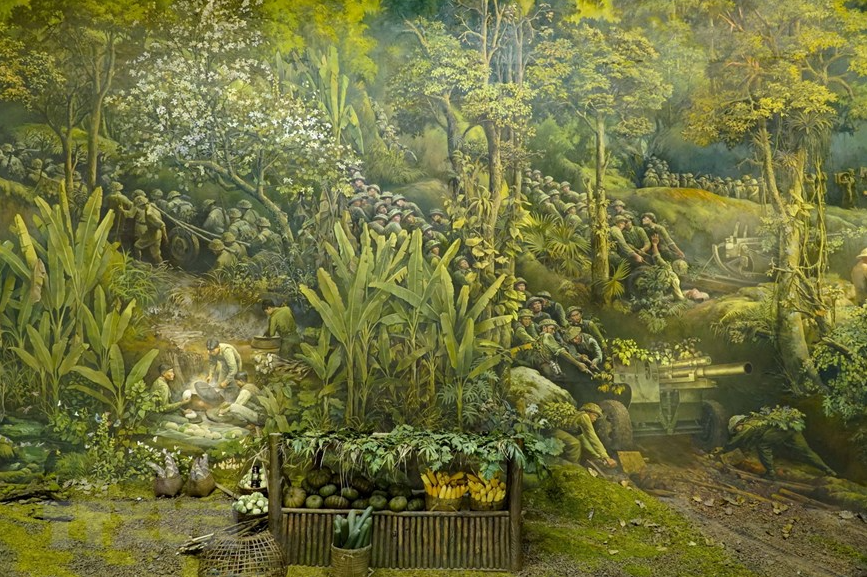 The scene shows Vietnamese soldiers pulling the cannon into the battlefield, demonstrated by both painting and exhibits. (Photo: VNA)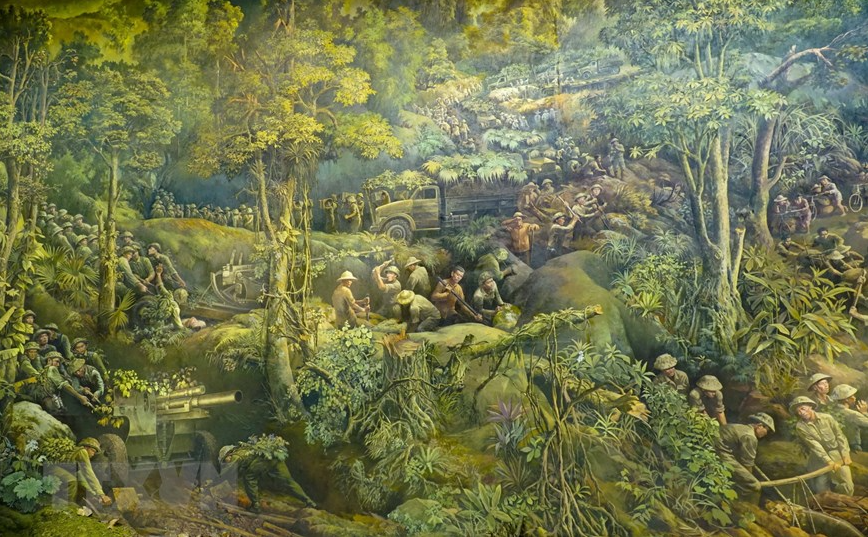 The people and soldiers tunneling to prepare for the campaign. (Photo: VNA)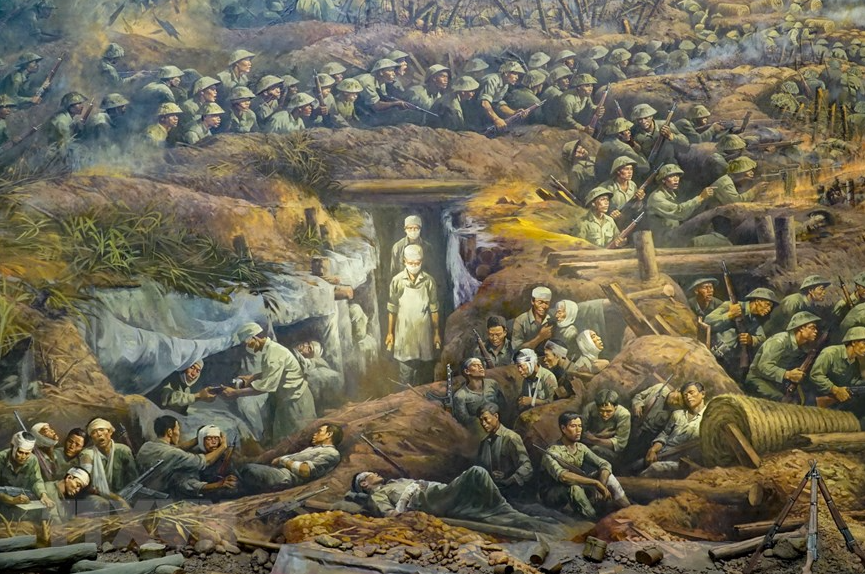 The severe fight taking the lives of many people. (Photo: VNA)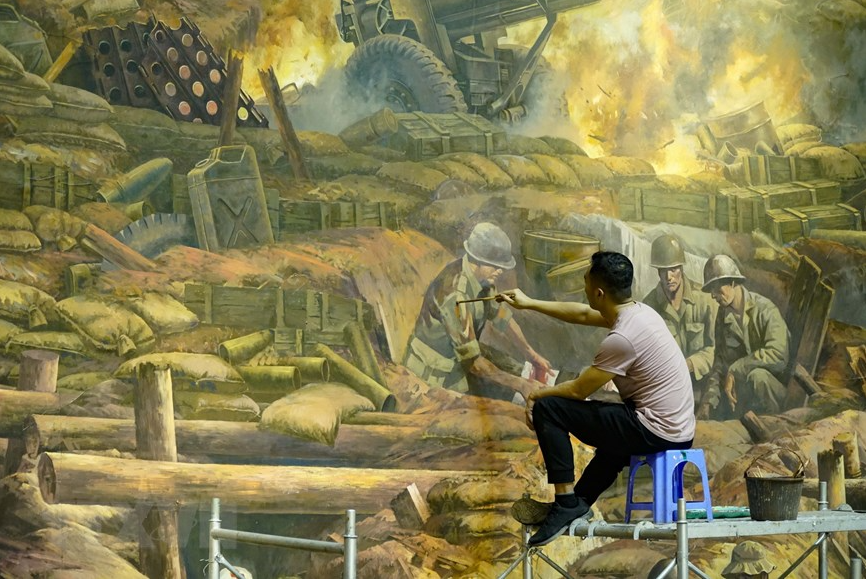 The artists are currently finishing the final steps. (Photo: VNA)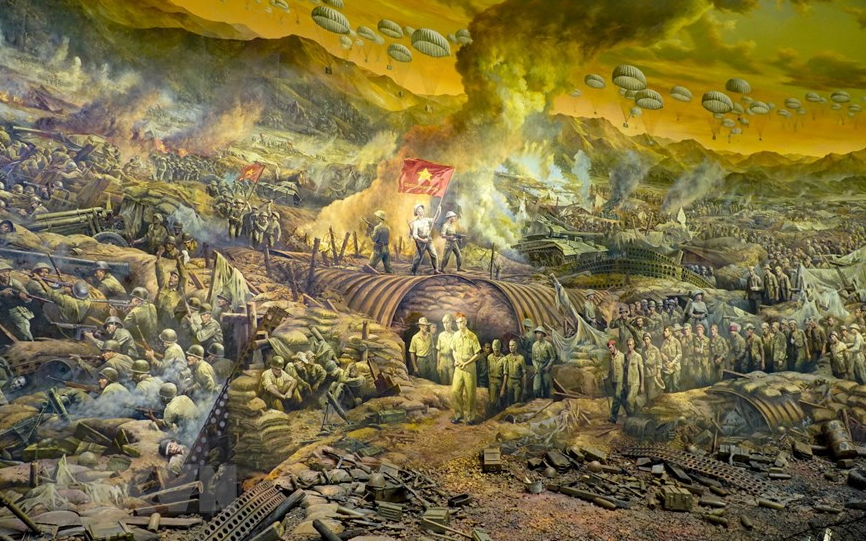 The Vietnamese national flag flying over De Castries tunnel, marking Vietnam's victory. (Photo: VNA)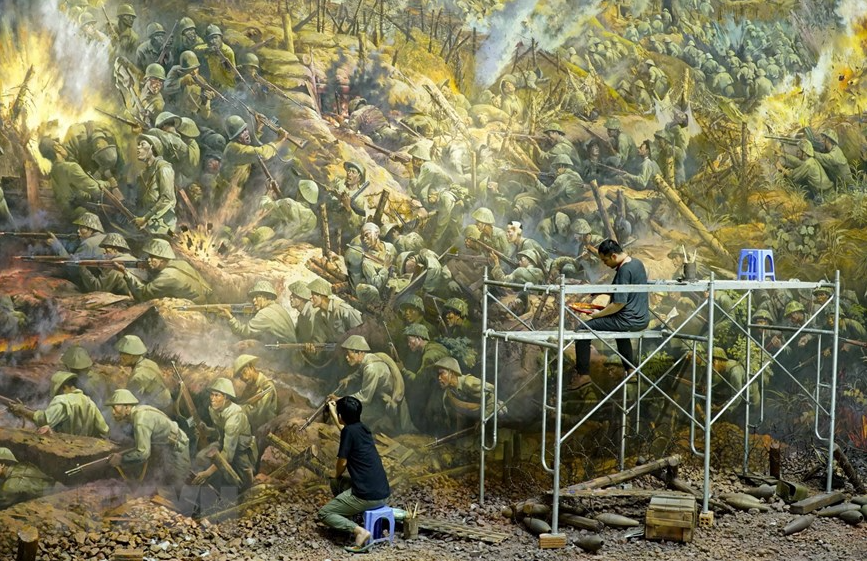 The project was launched in 2019, involving 80 artists. (Photo: VNA)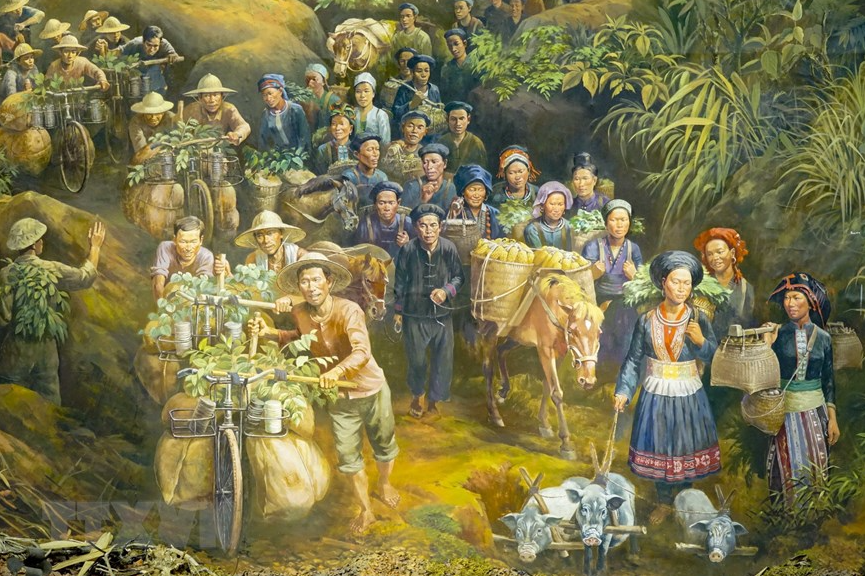 It is expected that the painting will be opened for visit on May 7, commemorating the 67th anniversary of the Dien Bien Phu Victory, at the Dien Bien Phu Victory Museum, 279 Muong Thanh Ward, Dien Bien Phu City, Dien Bien. (Photo: VNA)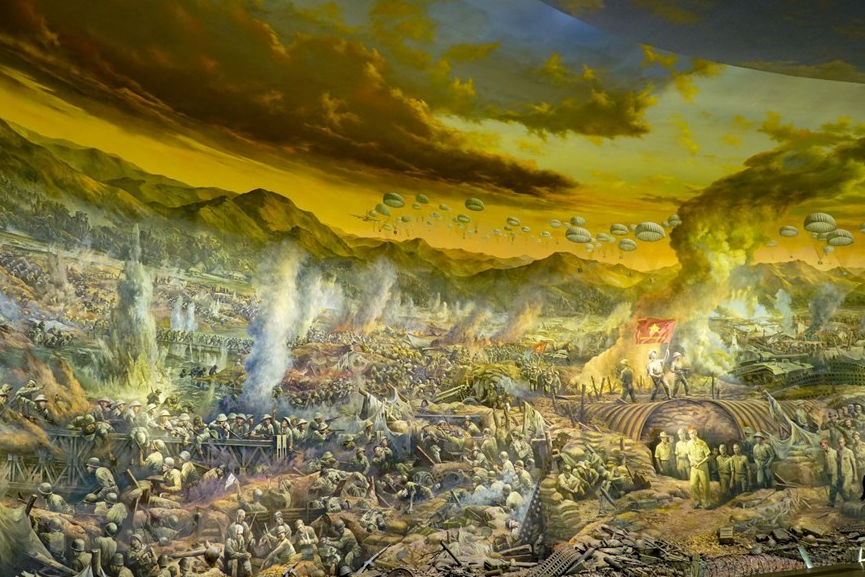 The picture is divided into four segments: The entire nation goes to the battlefield, The majestic prelude, The historic confrontation, and The victory. (Photo: VNA)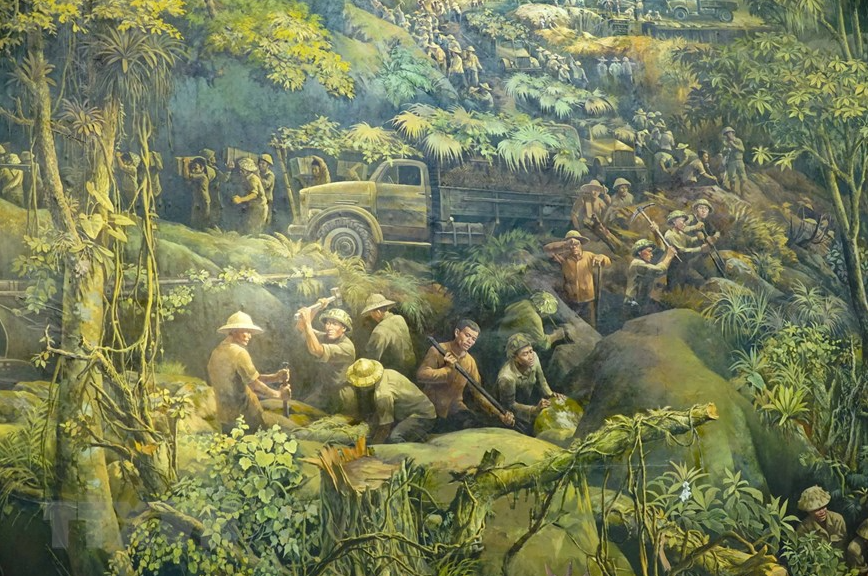 Soldiers creating roads for vehicles to pass. (Photo: VNA)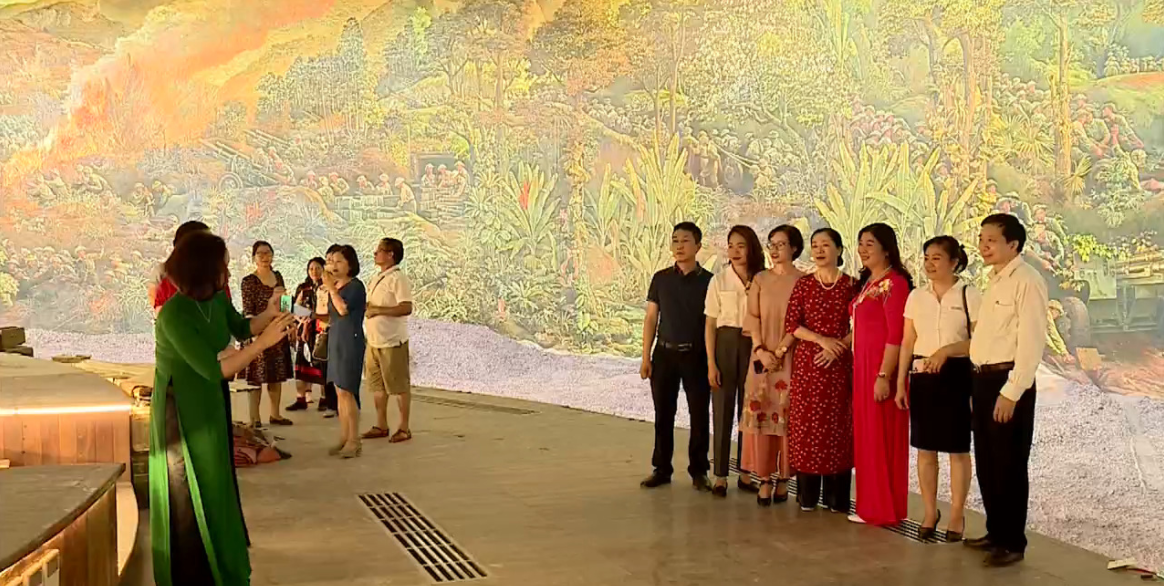 Visitors taking pictures in the museum. (Photo: Lao Dong)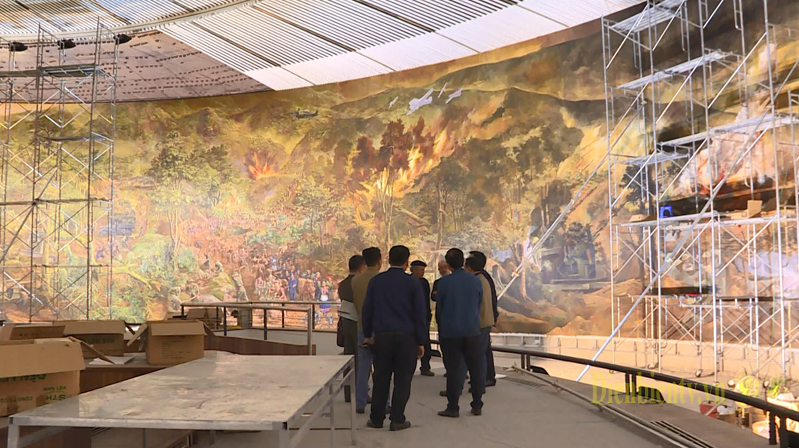 Local leaders checked the painting process. (Photo: Dien Bien TV)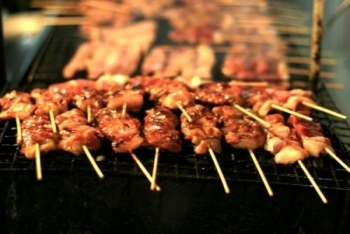 Handbook
What is Da Lat City's night market famous for? It is definitely food. With only VND200,000 (USD8.7), visitors can enjoy a variety of dishes at the Da Lat's food paradise.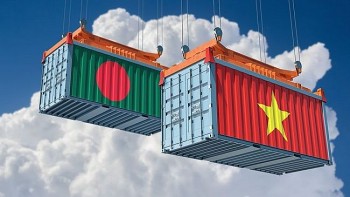 Economy
At a recent discussion in one of Bangladesh's city held virtually, economists, business leaders and others set Vietnam's economic success story as an example for Bangladesh to emulate.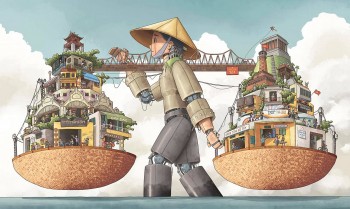 Multimedia
The winning artworks of "Hanoi is…" Illustration Contest announced.