CNBC runs Vietnam's golf tourism ad til December
A 30-second commercial featuring Australian golfing legend Greg Norman promoting Vietnam's golf tourism will be broadcasted on the US's prestigious television news channel for the duration of over one month.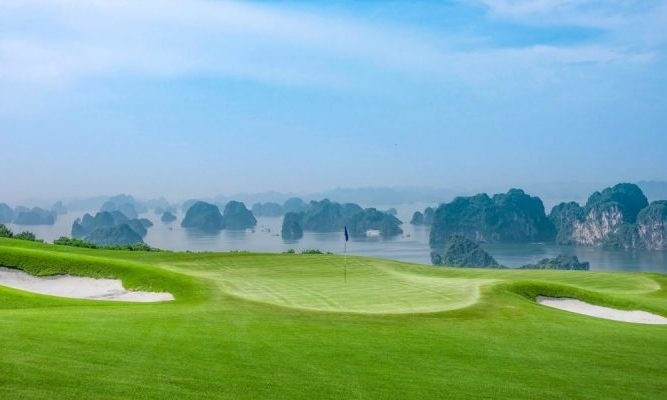 FLC Ha Long Golf Club overlooks Ha Long Bay in Quang Ninh Province, northern Vietnam. (Photo courtesy of FLC Ha Long Golf Club)
Starting November 16 until December 27, the video will be aired on the channel twice a day. The coperation is the agreement between Norman, appointed as the country's tourism ambassador, and the Vietnam National Administration of Tourism.
As reported by VNE, in the ad themed "A wonderful destination for golf tourism", Norman said "People travel to Vietnam for the landscape, culture and food. I travel here for all of that, plus playing some of the best golf courses in the world."
The ad features Norman at the FLC Ha Long Bay Golf Club, which is located on a hill and offers breathtaking views of Ha Long Bay, a UNESCO-recognized world heritage site in Quang Ninh Province. The 18-hole course also has the country's most beautiful hole as voted by Vietnam Golf Magazine.
Norman, tourism ambassador for 2019-2021, focused on promoting golf tourism domestically and internationally through activities like organizing international competitions and building new high-class golf courses in unique locations.
Since 2006 he has designed three courses in Vietnam and continues to be associated with a number of others.
According to the Vietnam Professional Golf Association, there were over 70,000 people playing golf as a leisure sport in the country in 2018, up from 10,000 in 2009. The country has more than 30 golf courses, many of international standards.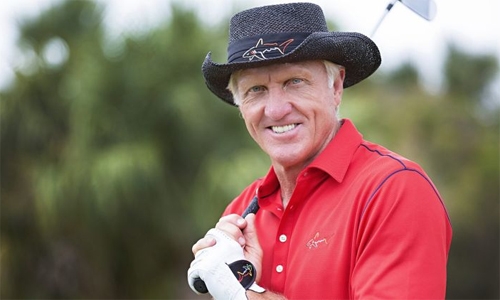 Greg Norman is Vietnam's tourism ambassador (Photo: VNE)
Earlier in mid-October, CNN also run a 30-sec video introducing the most stunning travel destinations in Vietnam will be broadcasted in CNN for one month, starting October 15.
The short video features the top scenic places across the S-shaped country, promoting a safe, new, and attractive destination on the world's tourism map. The question "When you're ready to travel again, why not Vietnam?" at the end of the video is an invitation to international visitors during the post-COVID-19 period.
The promotion video is part of Vietnam's second tourism stimulus program. It will be broadcasted on CNN until mid-November when the US and international media focus their attention on the 2020 US Presidential Election.
This is not the first time the Vietnamese tourism industry has promoted the country's travel potentials on international media channels. Earlier in summer, BBC Asia-Pacific also broadcasted a video highlighting Da Nang tourism in 30 seconds. Hanoi had also spent US $2 million to promote its image on CNN between 2017 and 2018.