CNN: 6 destinations to explore at night in Hanoi
Six night time experiences suggested by Chris Anderson and Connla Stokes on CNN would be the most fantastic fo tourists planning to explore the capital city of Hanoi.
Writing on CNN, Chris Anderson author expressed: "Hanoi comes alive at night with sparkling streets and bright, bustling markets. You can try a walking tour in Hanoi's neighborhood, taste a wide range of delicacies or go to music clubs". Meanwhile, Connla Stokes author supposed that evenings of walking and watching performances to the late nights at a jazz club was the best way to enjoy the nightlife when traveling to Hanoi.
Here are 6 night experiences suggested by Chris and Connla for tourists coming to Hanoi.
Watching a performance at the Hanoi Opera House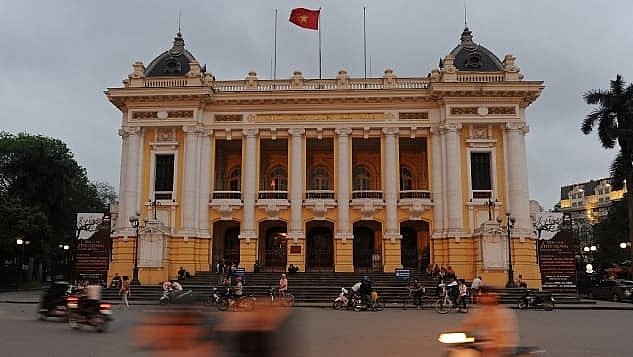 Hanoi Opera House often has fascinating art performances. Photo: Chrisophe Archambault/AFP.
On the shores of Hoan Kiem Lake, there are usually many people walking, jogging, doing aerobics or participating in street performing activities on weekends' nights. After strolling by the lake to admire the scenery, Connla Stokes suggests that tourists can take a short walk to the Hanoi Opera House, which hosts regular performances by the Vietnam National Symphony Orchestra, Lang Toi – My Village performed regularly in Hanoi Opera House and Vietnam Tuong Theatre.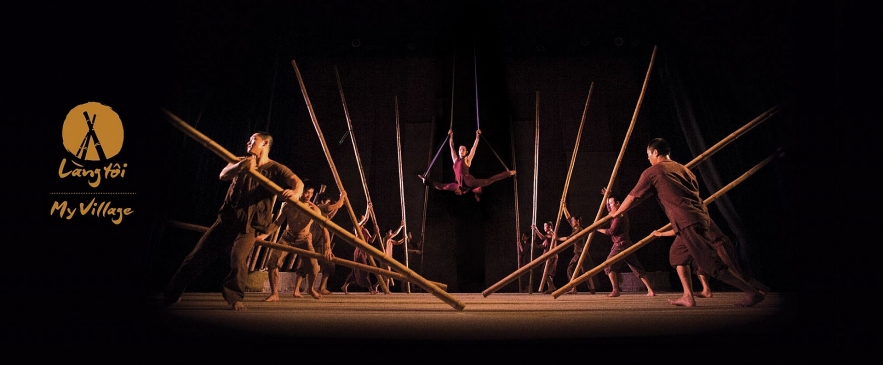 Lang Toi - My Village performed in Hanoi Opera House. Photo: luneproduction.com.
Lang Toi - My Village performed in Hanoi Opera House. Photo: vietvisiontravel.com.
Visiting Thang Long Water Puppet Theater
From Hanoi Opera House, it just takes tourists a few dozen minutes to walk to Thang Long Water Puppet Theater located on Dinh Tien Hoang Street.
Puppets have a history of nearly 1,000 years ago and have been kept and improved by artists over the years. Thang Long Water Puppet theater lights up every night, with nearly 300 seats. It is known as the place performing traditional and modern water puppet shows. Tourists can enjoy unique plays which receives love from many audiences from the US, Germany and Canada. The show is performed all days of the week with 5 shows at 15h, 16h10, 17h20, 18h30 and 20h.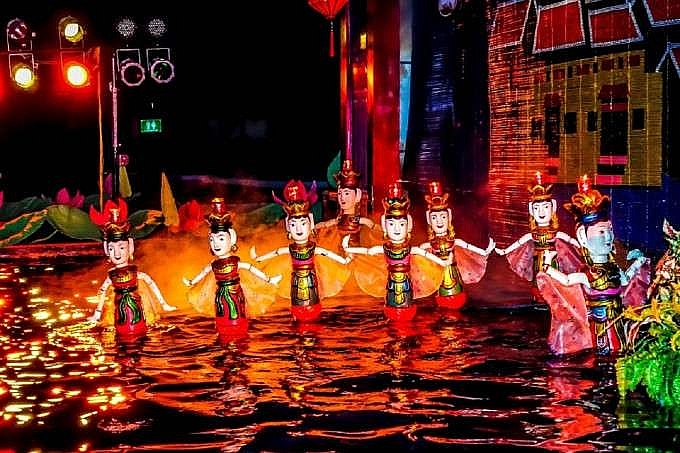 A performance in Thang Long Water Puppet. Photo: vietkings.org.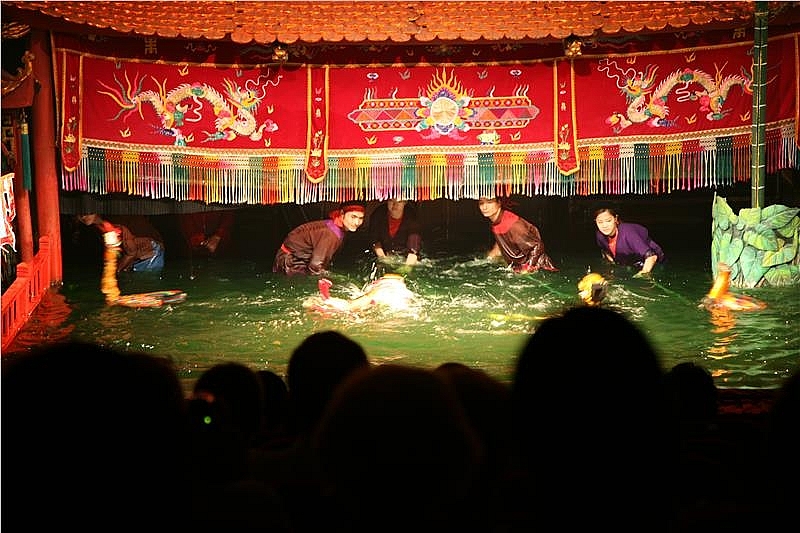 Photo: Flickr
Enjoying street foods
Both Chris Anderson and Connla Stokes authors love street foods in Hanoi such as dried beef salad, bun cha, sidewalk barbecue. Dried beef salad with chewy and crispy green papaya fibers served with beef jerky and sweet and sour dipping sauce is a suitable snack before meals.
Bun cha used to be served by former US President Barack Obama during his visit to Vietnam. Grilled minced pork with rich spices, grilled slices of bacon comes with sweet and sour sauce, fresh noodles and raw vegetables. Bun cha can be served as the main dish in the evening.
A sidewalk eating place near Hoan Kiem Lake. Photo: Hoang Dinh Nam/AFP.
Sidewalk barbecue is suitable for making dinner in Hanoi. Grilled meat and seafood with vegetables, honey bread. "Those who want to learn more about the local culture should definitely try sidewalk barbecue, eat bread and drink coffee in Hanoi," said Chris Anderson.
Drinking beer on the sidewalk
If coming to Hanoi on hot days, tourists should try beer - a popular sidewalk refreshment drink. "It's very convenient, beer is often sold right across the street. Drinkers sit on small plastic chairs, it only costs a few tens of thousands of dong to buy one or two glasses of beer. In the evening, young travelers come to the 'Beer Corner' like Ta Hien Street to chat and to eat with beer, "Connla Stokes wrote.
Photo: c-vietnam.com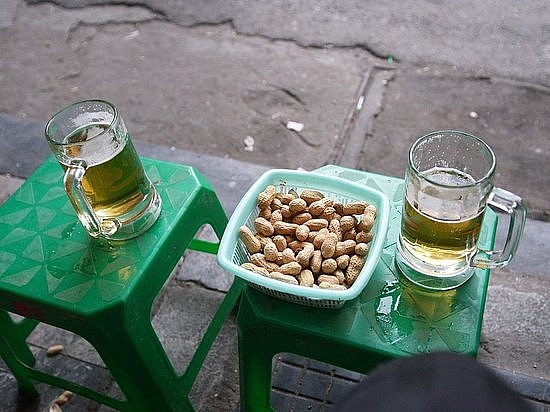 Photo: c-vietnam.com
Shopping for crafts
On his third day in Hanoi, Chris Anderson spent an evening shopping for crafts. Strolling along streets, Chris can find craft stores or non-profit product stores. It sells bags, jewelry and high quality hand-woven products, which are designed in a classic and contemporary style. Tourists can also visit shops selling paintings, home decor products from lacquer, brocade, silk ... to find gifts bearing Vietnamese culture.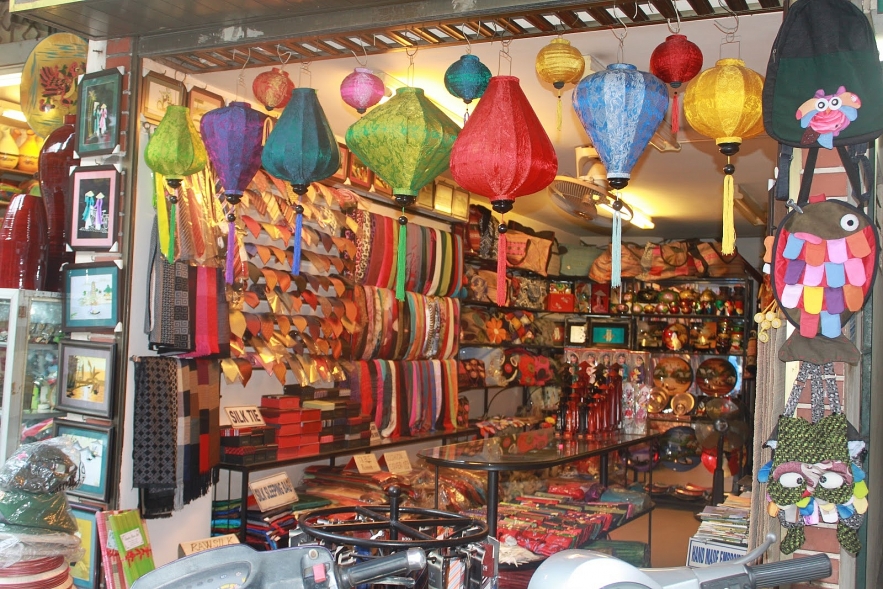 Photo: ttnotes.com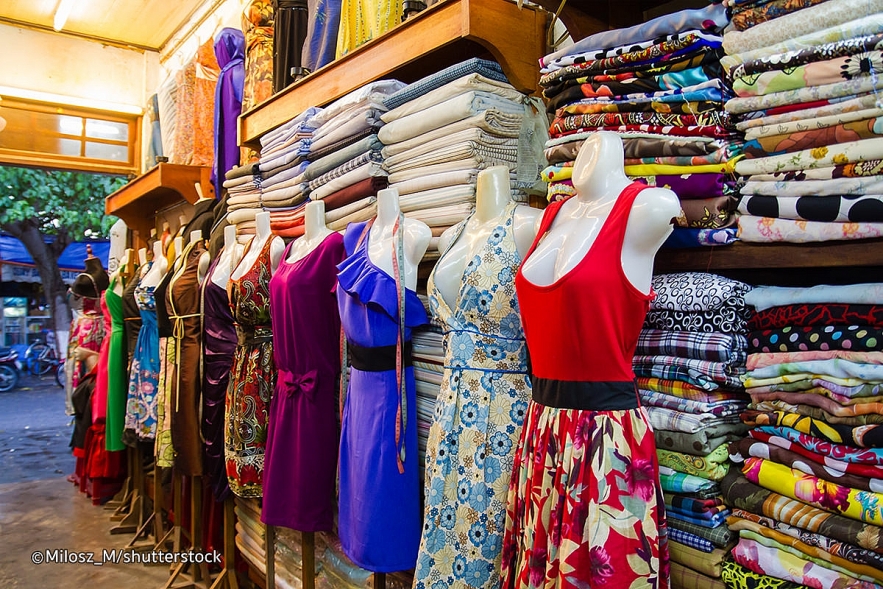 Photo: Shutterstock
Local music clubs
Connla Stokes is impressed by the small and medium-sized cafes and music clubs in Hanoi, especially those who regularly organize exhibitions and performing arts. Connla suggested that tourists should attend Hanoi Rock City, Tadioto, Savage ... with jazz nights, classical music or lively dances until after midnight.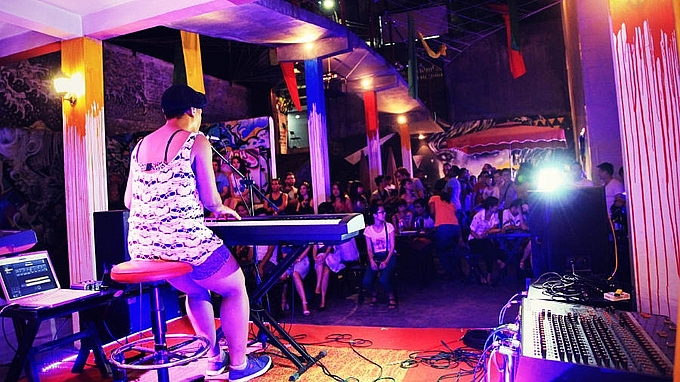 A show at Hanoi Rock City. Photo: Hanoi Rock City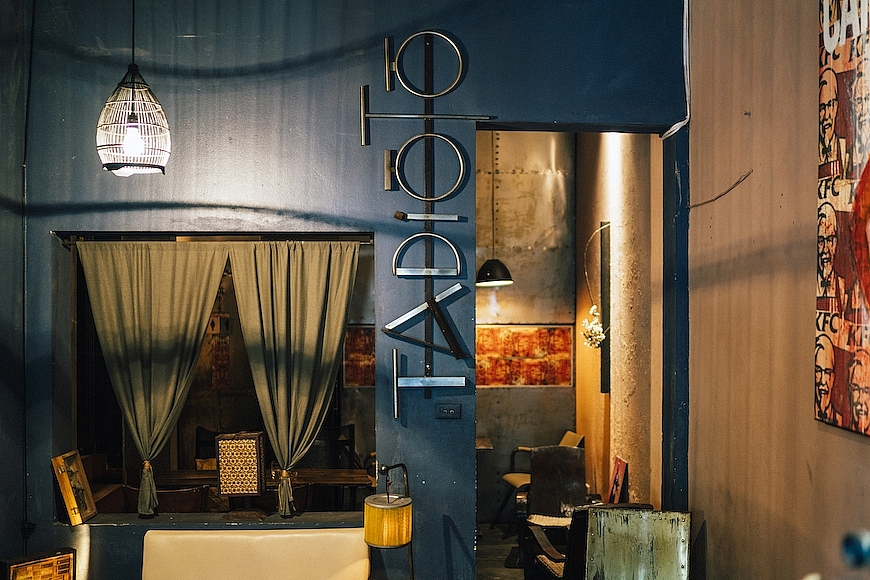 Tadioto in Hanoi. Photo: vietnam.travel
Hanoi to boost potential of night economy
Vice Chairman of the Hoan Kiem District People's Committee Nguyen Anh Quan said that in the coming time, the district will focus on rolling out a pilot project of night economy including outdoor and indoor activities, as well as diversifying trade and artistic programs in walking spaces and other areas in the district.
In addition to Hoan Kiem, other districts in Hanoi are also focusing on developing night economy. Tay Ho district has held a host of art performances, street food fair in Trinh Cong Son pedestrian street. However, in order to develop the night economy, tourism experts said that local authorities need to understand the potential value of the industry, and associate it with tourism as a driving force for development.
According to General Director of the Vietnam National Administration of Tourism Nguyen Trung Khanh, besides the project on the night economy, which is devised by the Ministry of Planning and Investment, the agency is currently drawing up a number of proposals on tapping into the night economy and will submit them to the government for consideration.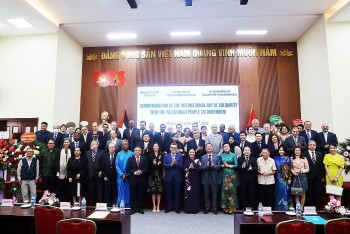 Focus
The Vietnamese people support the righteous struggle of the people of Palestine for independence and freedom.