College students gift free porridge for patients in Hue Central Hospital
The hot porridge bowls were donated by young people, cooked, and distributed for free to poor patients who are being treated at Hue Central Hospital.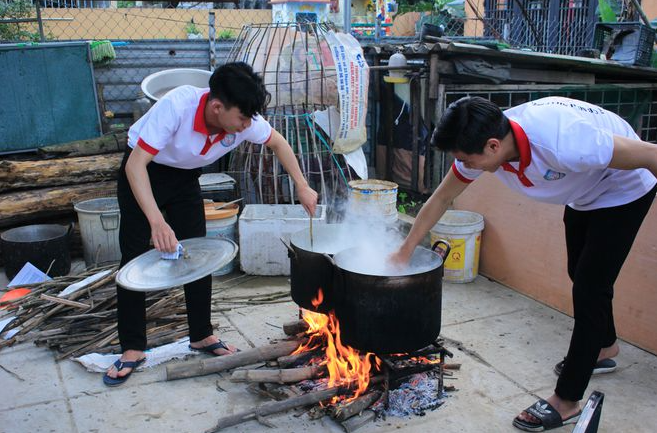 Photo: Thanh Nien
On the morning of January 30, the "Red 18th Birthday Club" of Hue University of Science implemented the program "Porridge of love" to donate 250 servings of porridge to patients being treated at the Central Hospital of Hue.
Past 5 am, the club's members had to hurry and prepare all ingredients. The group went to the market to buy vegetables, fruits, and meat ... all fresh and delicious then gathered to cook the porridge.
Photo: Thanh Nien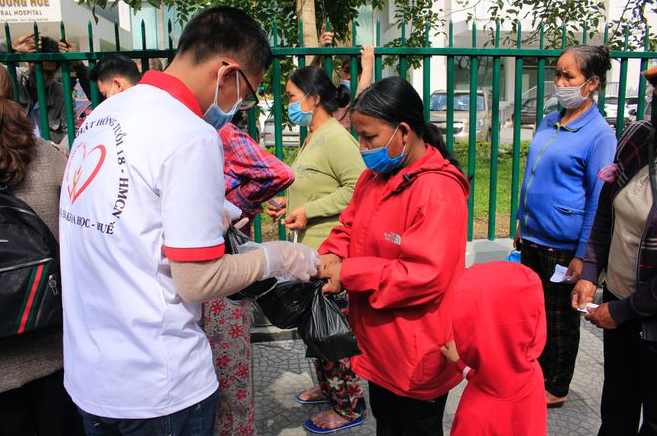 Photo: Thanh Nien
At 10:00 am, members of the group brought the hot and delicious porridge portions to Hue Central Hospital. Before that, the club surveyed the hospital's patients to ensure the number of patients who wish to receive the gifts.
"During the pandemic of Covid-19, the number of volunteer groups coming here to distribute rice porridge or rice was significantly reduced, so I and my friends planned to give porridge to patients", Ho Xuan Bach (Head of "Red 18th Birthday Club") confessed.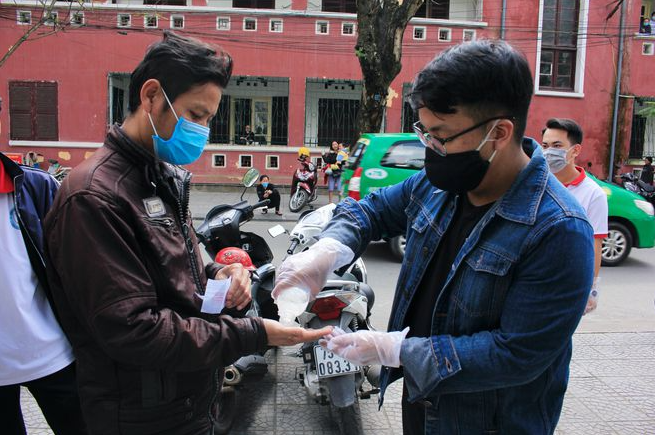 Photo: Thanh Nien
Holding a portion of hot porridge in her hand, Ms. Nguyen Thi Thanh (66 years old, living in Huong Tra town, Thua Thien - Hue) shared emotionally: "My family is too poor, we can't afford my husband's treatment fee, let alone the daily food bill. Thanks to these young people with kindness, I receive strength to carry on".
Before receiving the porridge, patients will have to wash their hands with antiseptic as well as kept a distance to ensure safety during the Covid-19 pandemic.