Con Dao Museum: A Historical Site Filed with Countless Heroic Moments
Con Dao Museum is a destination that continuously attracts many domestic and international tourists. This museum is a place to preserve, embellish, and promote the value of Vietnam's special revolutionary relic site. Visitors should pay this museum a visit whenever they come to Con Dao.
Con Dao Museum (Ba Ria - Vung Tau) has a construction area of ​​3,570m2, of which the display area is 1,700m2. The museum officially came into operation in 2013 and is located in the central area of ​​the main Con Son island, Con Dao archipelago.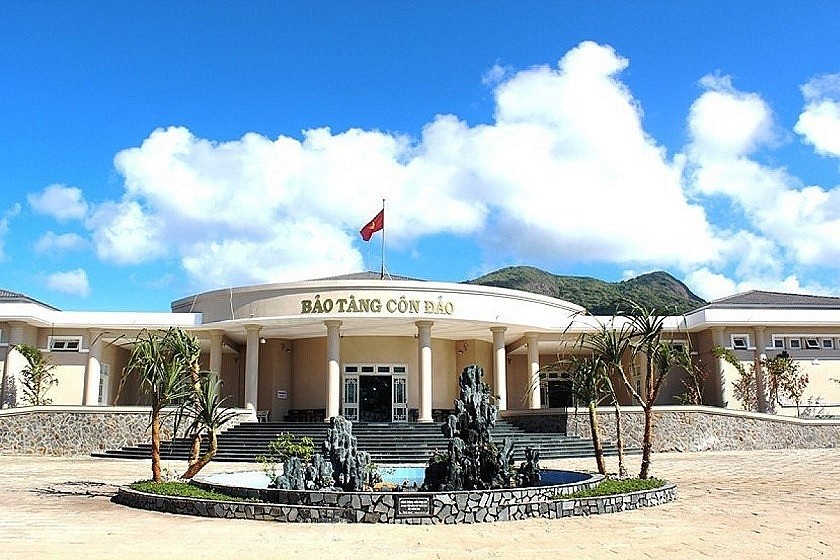 Knife museum. Photo: bestpricevn
This place displays artifacts and pictures about the process and struggles for national liberation and the history of the people and social development in Con Dao.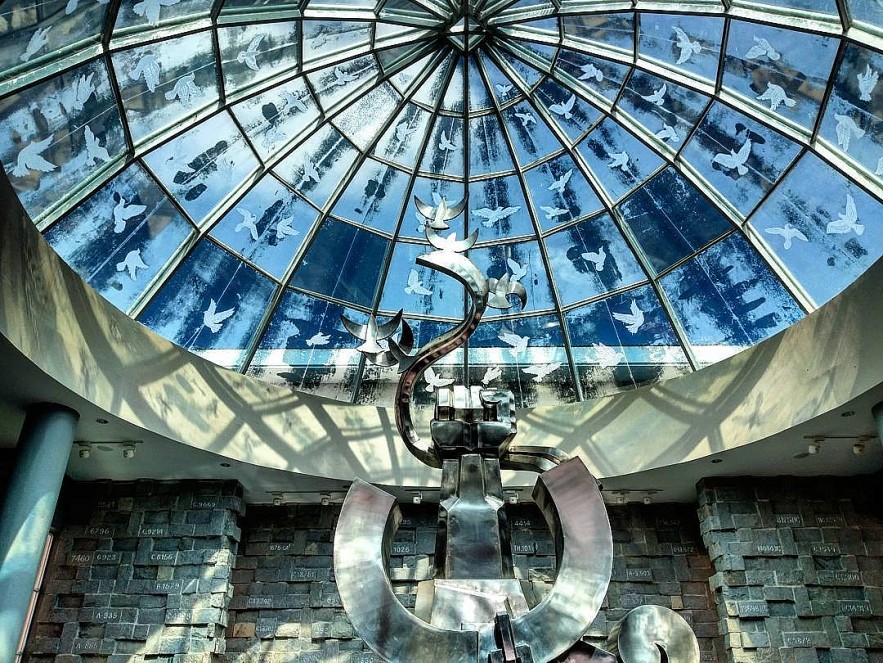 The central area of ​​Con Dao Museum stands out with the symbol that represents the bravery of the revolutionary soldier. Photo: condotrip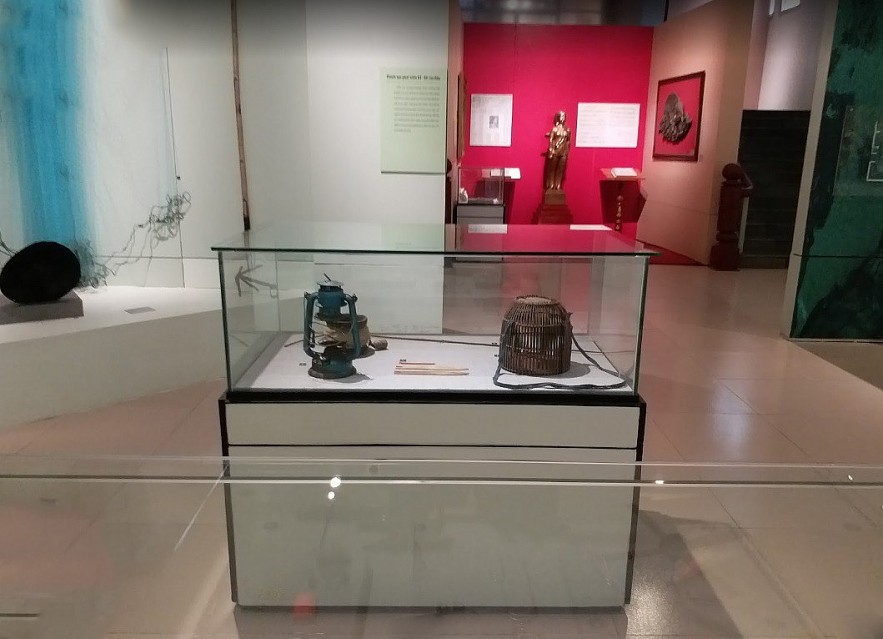 Some exhibits at Con Dao Museum. Photo: condotrip
When visitors come Con Dao Museum (Ba Ria-Vung Tau), they will have the opportunity to learn more about the indomitable resilience of Vietnamese heroes during the long war years in history; the torture and brutal exploitation of the French Colonial Empire; Artifacts that were once tools to oppress staunch Communists or thousands of body tags attached to each martyr's remains were found under thin layers of sand.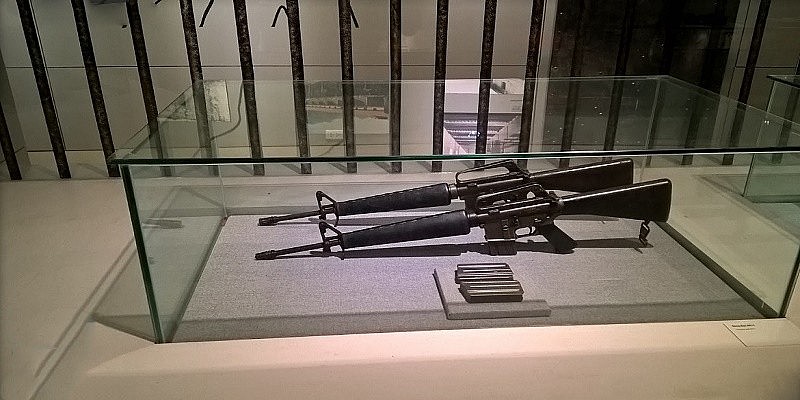 Photo: dulichvietdu
Nearly 2,000 artifacts and documents are displayed under four main themes at the museum:
- Con Dao, nature and people: Displaying artifacts about the life of the people of Con Dao such as saucepans, hoes, shovels, and baskets. Specimens of some animals, namely: turtles, sea snails, and rare fish species are displayed in glass cabinets.
- Con Dao Hell on Earth: It is a place to witness pictures of the plight of communist soldiers when they were imprisoned in Con Dao prison. There are torture devices such as blindfolds during torture, shakes, handcuffs, and gas masks. Under the narration of the tour guide, visitors will better understand the heroic sacrifices of communist soldiers to protect the freedom and independence of the country.
- Con Dao Front Line and School: During their imprisonment, communist soldiers always kept their resolute spirit and wrote diaries and poems. Visitors will have the opportunity to admire paintings, embroidery, newspapers, and tablecloths from that time.
- Con Dao Today: After going through a painful war, Con Dao today has changed a lot with immense green forests, clear blue beaches, and many exotic animals.
Photos of fallen martyrs. Photo: vietnamnet
Each theme at the Con Dao museum paints an emotional picture of 113 years of history in Con Dao, with a sharp contrast between the crimes of the Colonial-Imperial regime and the unyielding and indomitable fighting spirit of the Vietnamese revolutionary soldiers and patriots.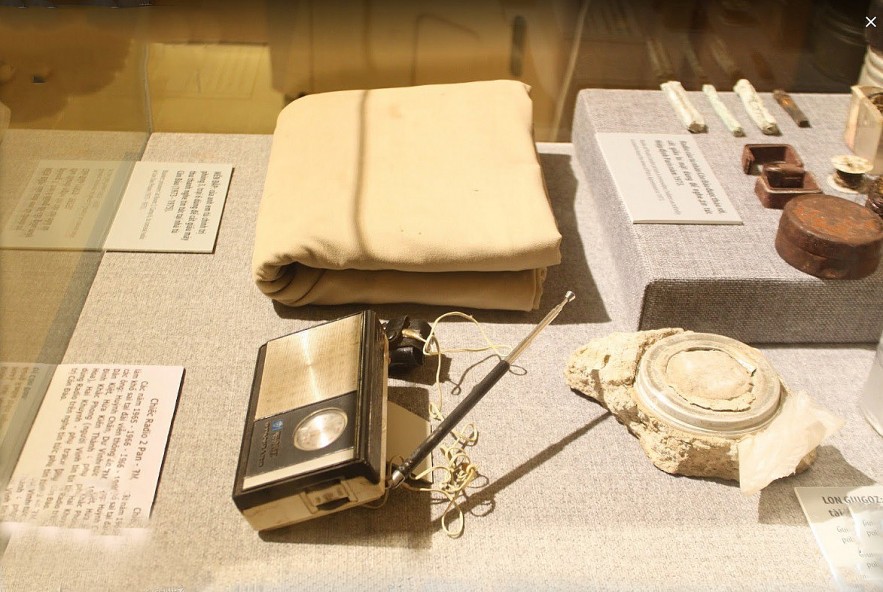 Photo: condotrip
Con Dao with 113 years of revolutionary history is marked from 1862 the French colonialists built Con Dao prison to imprison revolutionary soldiers and Vietnamese patriots until 1975 when Vietnam was completely freed and all revolutionary prisoners in Con Dao were released.
Photo: chiennouvelle
When visitors visit the museum in Con Dao, they can also visit the outdoor display area with artifacts of great value. Among them is The tomb of Ba Con Dao islet, the excavation pit of the ancient village of Hon Cau, and the tomb of Hai Den dune.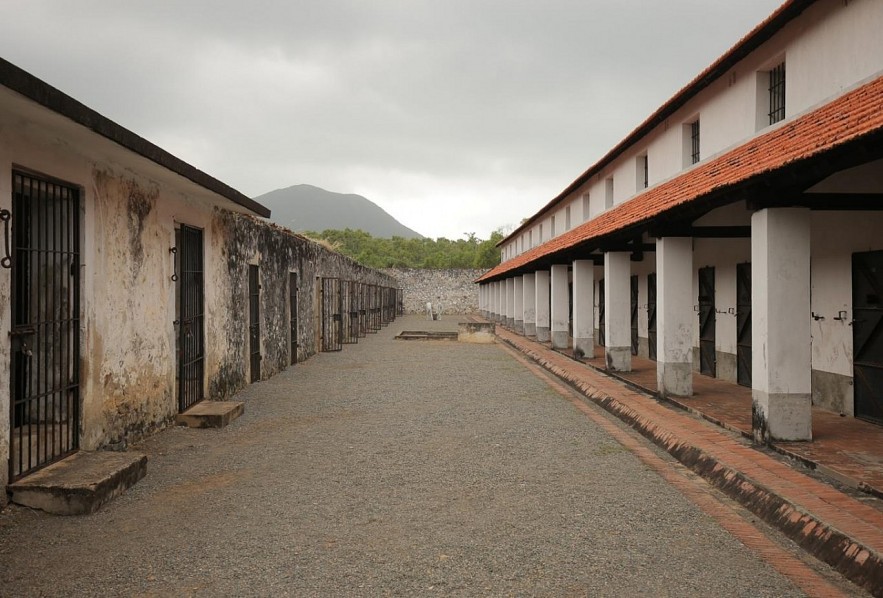 Photo: wikitravel
When visiting the Museum, visitors will have an overview of the nature and people of Con Dao from ancient times to present life. Not only that, the painful and heroic period of the nation, against the French and the US, is the bold highlight that Con Dao Museum depicts for visitors to have a panoramic view.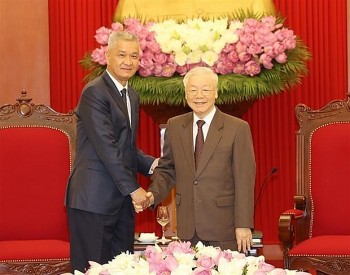 Friendship
Anouphap Tounalom, Secretary of the Lao People's Revolutionary Party (LPRP) Central Committee, and Secretary of the Party Committee and Chairman of the People's Council of Vientiane is conducting a visit to Vietnam.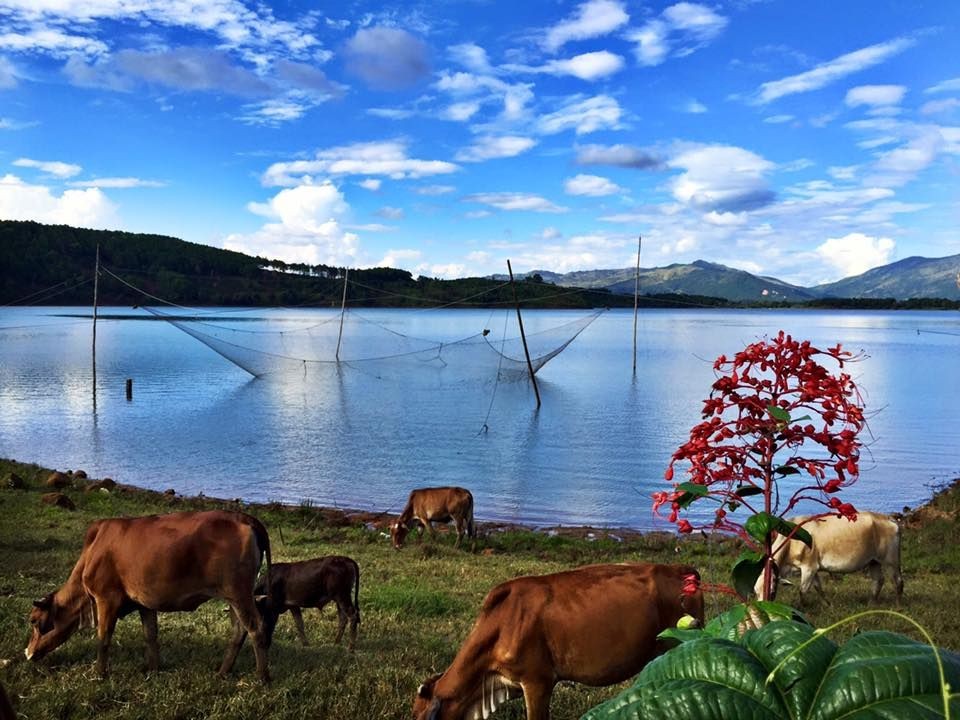 Multimedia
To Nueng Lake, located not far from the center of Pleiku, is considered the most beautiful natural lake in Tay Nguyen.
August 07, 2022 | 15:43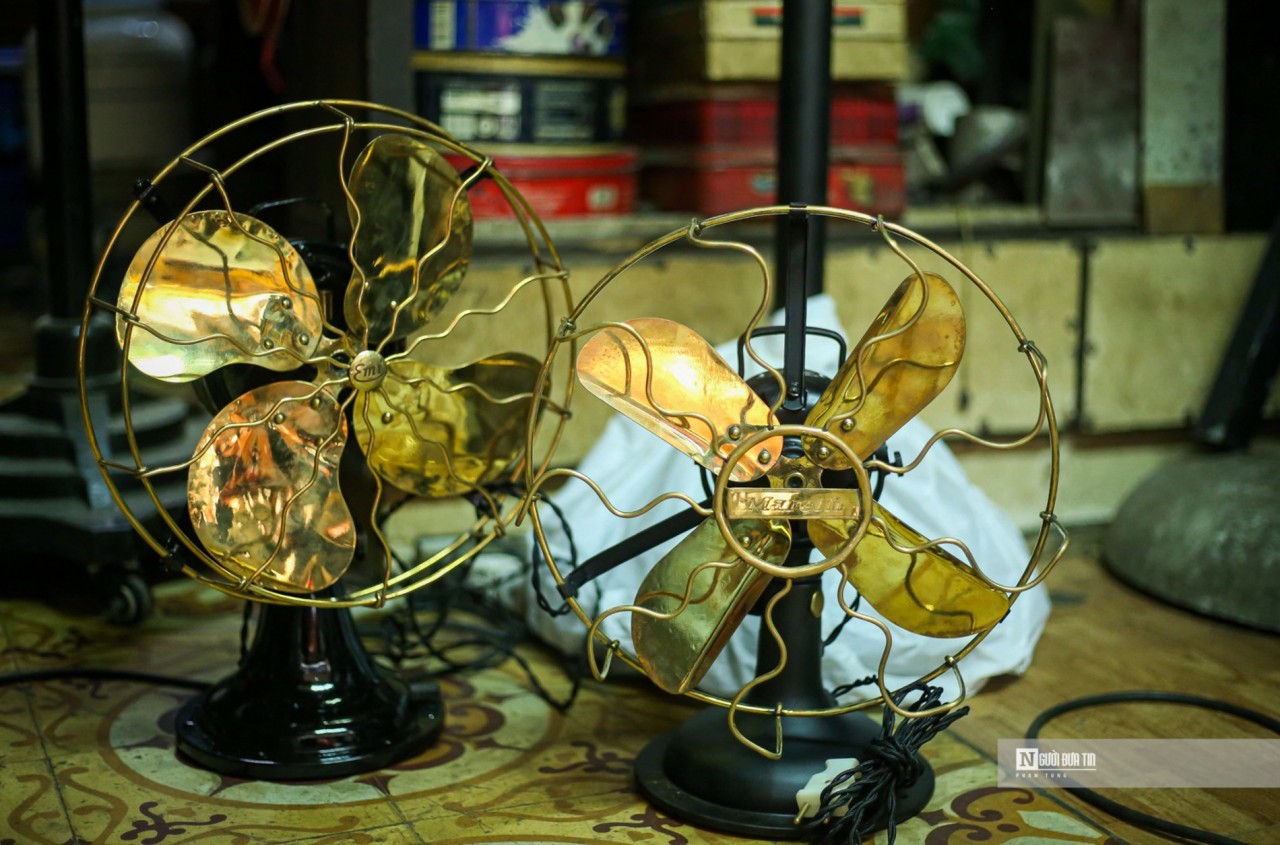 Multimedia
Many people refer to House No. 2 on Ta Hien Street in Hanoi as the "Ancient Fan Museum" because it houses hundreds of antique fans.
August 02, 2022 | 09:13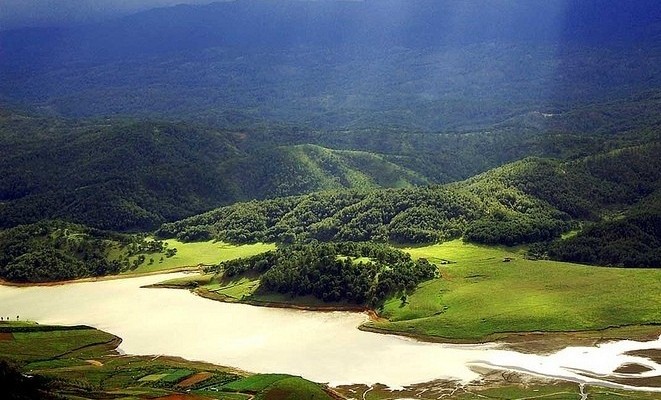 Multimedia
You might find this list inspiring to propose a family trip or round up some friends for your cultural journey in the S-shaped country.
August 02, 2022 | 06:15