Conde Nast Traveler: Vietnam Named Among Top 30 Destinations in October
Vietnam has been named as one of the best destinations in October, ranked ninth in a list of the world's 20 favourite countries compiled by the US's prestigious travel magazine Condé Nast Traveler.
According to the website, October represents the beginning of the dry season in the country's northern and southern regions, where monumental natural spectacles and buzzing city scenes can both be enjoyed.
Condé Nast Traveler revealed that Sa Pa is renowned for being the gateway to misty treks, while Hanoi is famous for locals sipping condensed-milk coffees on low plastic stools. The capital city is also home to a range of outstanding local cuisine.
"Down at the bottom, the Mekong Delta is a whole world bobbing on canals and streams; and Ho Chi Minh City is where the bohos go – don't miss The Café Apartment, a nine-storey block stuffed with fairy-lit mini-boutiques and craft coffee stores," the article stated.
In Sapa, the most popular activities are trekking the terraced slopes and staying with hill tribes, and the best way to do both is with Sapa O'Chau. This social enterprise, founded by a single mother from the Black Hmong tribe, is a nonprofit homestay and trekking service, which puts funds back into the community: improving village schools, providing English classes to Hmong guides and street vendors, distributing winter clothes to local children, and more.
Rounding the list of top 30 list are destinations such as Málaga of Spain, the Ningaloo Reef of Australia, Darjeeling of India, Churchill of Canada, the Japanese Alps, Atacama Desert of Chile, and the Lake District of the UK.
Reasons Why You Must Visit Vietnam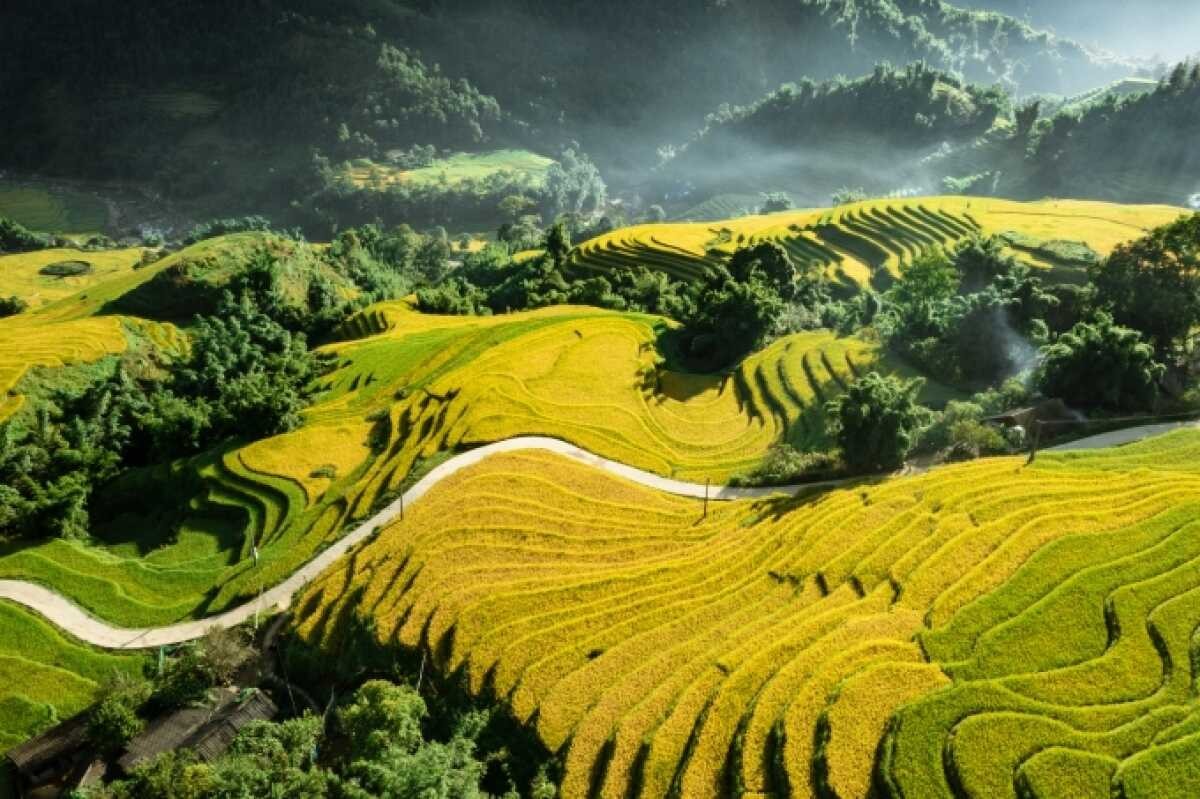 Vietnam is listed among top 30 destinations in October by popular travel magazine Condé Nast Traveler. (Photo: Duong Quoc Hieu/Bao Dan Toc)
Vietnam is one of the oldest cultures in Southeast Asia – dating back to 2000BCE – and it has a complicated history that began with the native Dong Son culture thousands of years ago. The country has been influenced by Chinese, Khmer and Indian cultures, as well as French colonialism.
Street food is a trademark of Vietnam. Stop at one of those food stalls on the sidewalk, grab a small plastic stool and sit down. From pho noodle soup, spring rolls, banh mi and sticky rice to seafood, Vietnamese food is invariably tasty, fresh and healthy.
Fans of watermelon, pineapple, banana, mango and mandarin will certainly be happy in Vietnam, where you can also discover a selection you may have never seen before. Fruit is sold everywhere, from the markets to the sidewalks to the mall, and it's always fresh and cheap.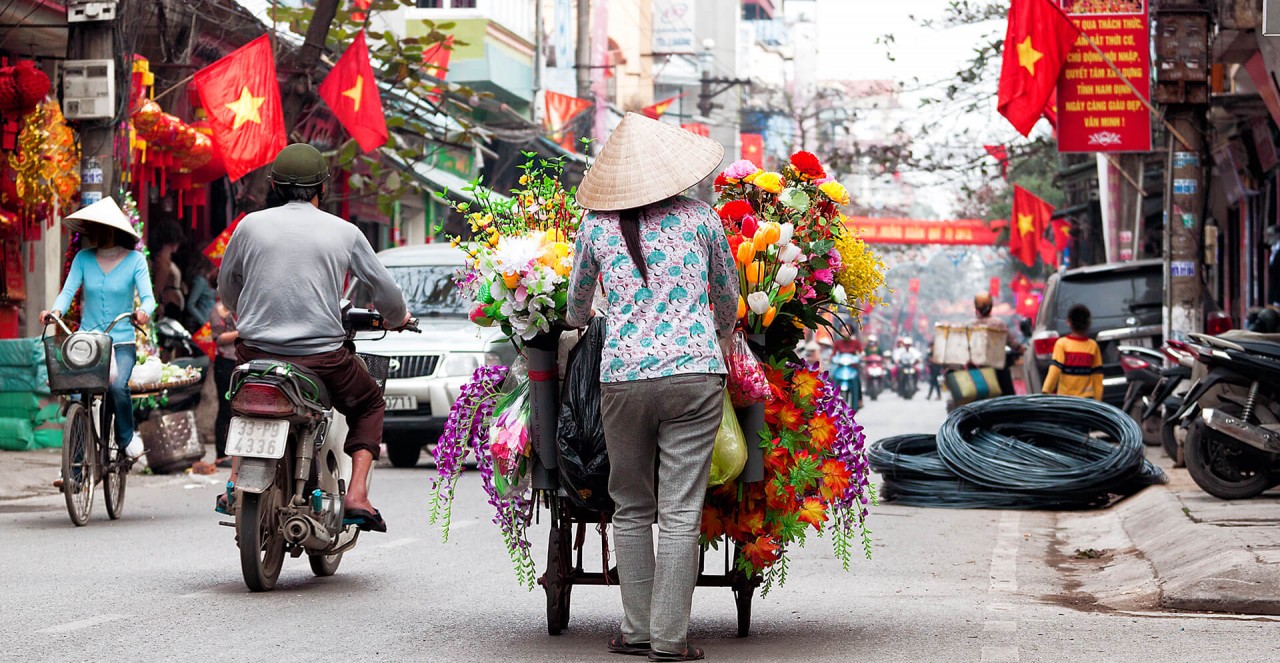 Volunteering Solutions
The second largest coffee exporter worldwide, Vietnam has an excellent coffee culture. Black coffee, coffee with condensed milk, coffee with coconut milk, coffee with egg yolk, coffee with yoghurt – try it all.
Mountaineers will love Vietnam, home to the highest peak in Indochina, Fansipan. Sapa, in the north of Vietnam, attracts not only leisure travellers but also serious mountain hikers.
Budget travellers will certainly love Vietnam. A bed in a hostel dorm room can be as cheap as 94,000 Vietnamese dong (£3) per night and great street food can be found for just 30,000 dong (£1).
When to visit North Vietnam (Sapa, Hanoi, Halong Bay)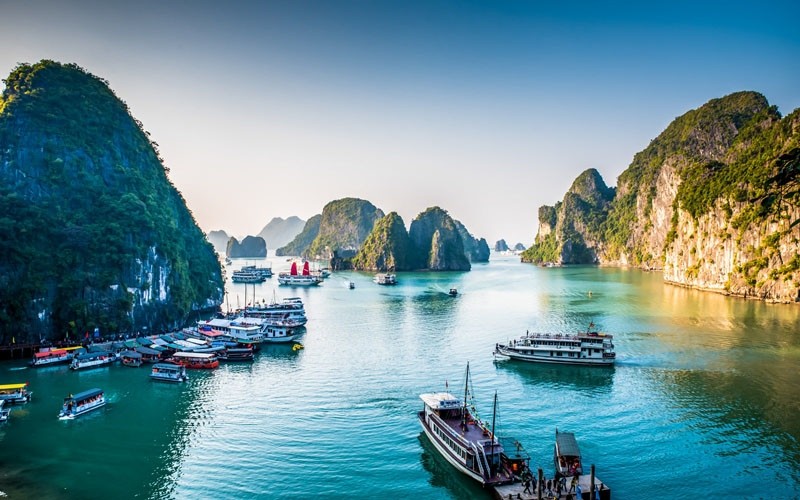 Halong Bay is among the destinations loved by international tourists (Photo: CNTraveler)
The north of Vietnam experiences cold dry winters from December to February, where overnight temperatures can dip to 4°C (39°F). The summer months (May to August) are typically very hot and humid. The best time to visit northern Vietnam is during spring (March to April) and autumn (September to November), when days are generally warm and sunny.
Central Vietnam (Hue, Hoi An)
The coast of central Vietnam is often battered with typhoons during its wet season. It's difficult to predict when these heavy rains and hurricane-like winds can hit coastal cities like Hoi An, but generally typhoon seasons runs from August to November. The rainy season usually subsides in February, when you can expect warmer temperatures and more sunshine. While travellers will experience pleasant weather in Central Vietnam any time between February and August, sunny 30°C (86°F) days are the norm in July and August.
South Vietnam (Ho Chi Minh City, Mekong Delta)
South Vietnam experiences warm, pleasant temperatures year-round, making travel good at any time. The dry season generally runs from December to May and a rainy season runs from June through November. While flooding can occur, rain usually comes in short bursts and rarely impacts travel. In fact, the monsoon season is often the best time for photography as dramatic thunderheads float across the Mekong Delta and rice fields turn a vibrant emerald-green. Some, however, might find temperatures unbearable from March to May, when the mercury regularly reaches 40°C (104°F).
The Best Dishes to Eat in Vietnam
Banh Cuon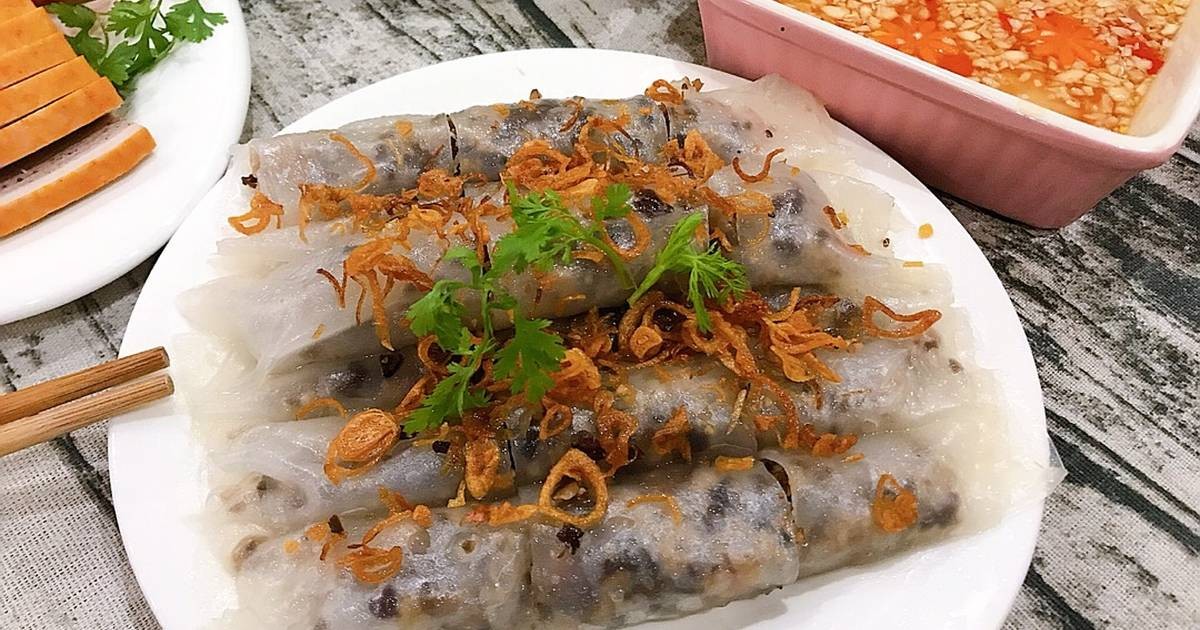 cookpad.com
Steamed rice rolls. This Vietnamese cuisine is made from thinly steamed rice flour wrapped in a mixture of ground pork, minced wood ear mushroom, minced jicama, and minced shallots. It is served on the side with fish sauce, pork sausage, steamed bean sprout, and sliced cucumber.
Banh Xeo
The "sizzling" pancake, which gets its name from the sizzling sound it makes when the rice flour pours into the hot frying pan known as the wok, is a Southern dish. The complicated ingredients include the batter mixture are rice flour, water and turmeric powder wrapped in fatty pork slices, shrimp, bean sprouts, green beans, and diced white onions. This finger food serves on the side with a variety of fresh herbs, such as lettuce, basil, ambarella, perilla, fish mints, spearmints, etc. Everything is wrapped in the lettuce and dipped into the fish sauce for a mouthful of flavors.
Bun Cha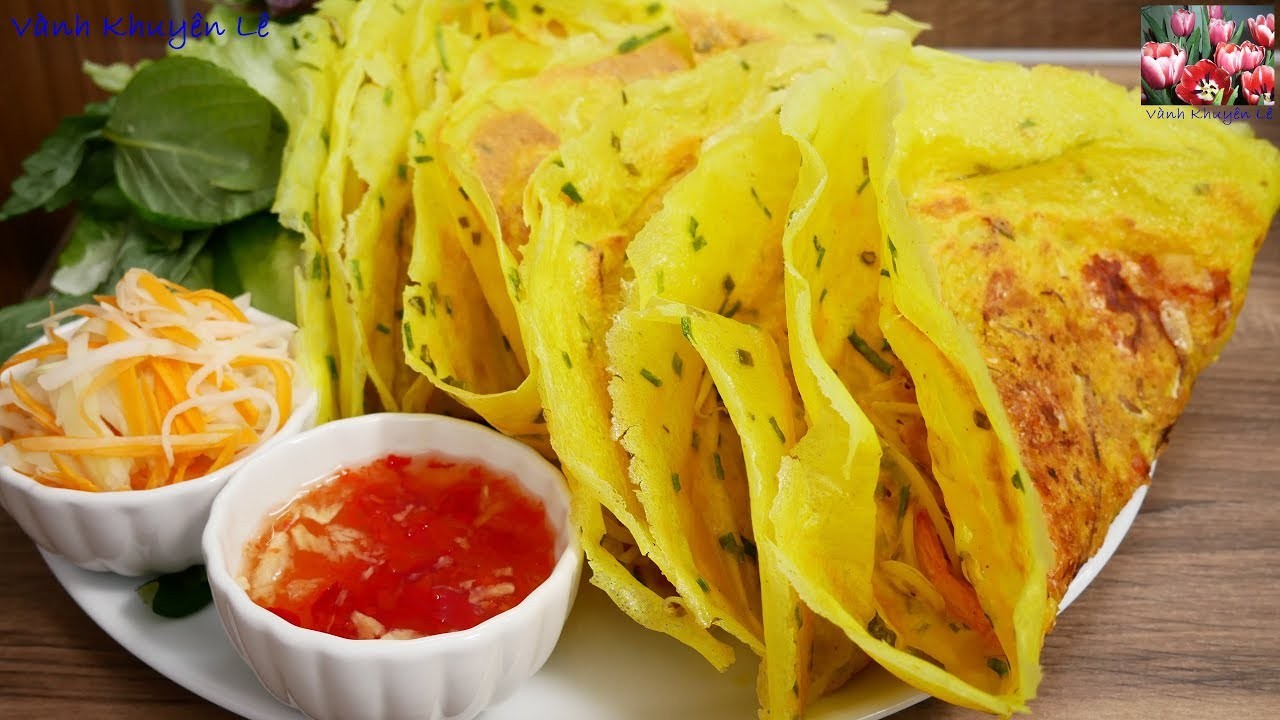 Youtube
This Northern Vietnamese dish consists of grilled pork with a side dish of dipping sauce and cold vermicelli noodle. The sauce often comes with thinly sliced raw papaya to add the crunchy texture to complement the soft noodle. The herbs on the side include lettuce, basil, bean sprouts. Bun cha is the famous food that President Obama dined together with Anthony Bourdain when he visited Vietnam in 2016.
Pho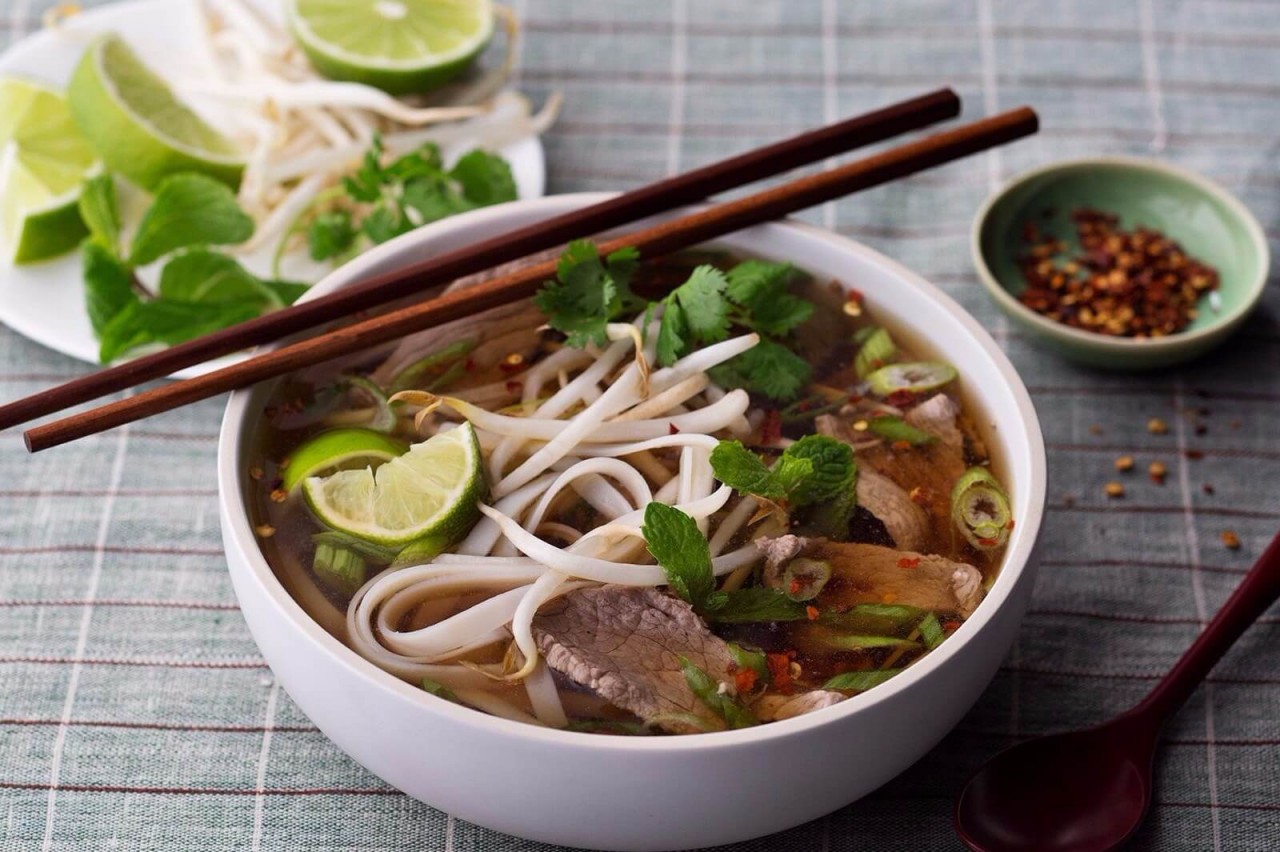 Tophaiphong
This beef noodle soup is famous worldwide, and it is a must-try when you come to Vietnam as the broth varies from region to region. This hot noodle bowl garnished with diced scallions, white onions, basil, saw-tooth herb, pepper, fresh chili, lime wedges, and sriracha and hoisin sauce as accompaniments.
Banh Mi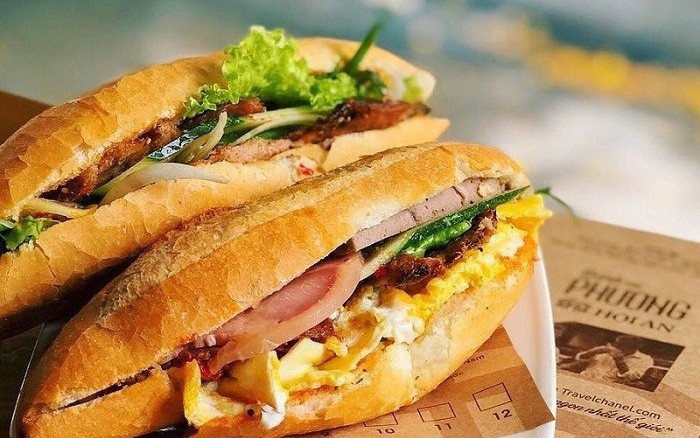 Photo: Hanoi News
The Vietnamese baguette is a product of the French colonization and one of the best street foods easily available to get your hands on all over the country. The Vietnamese have transformed the baguettes into the world-famous rice flour Banh Mi sandwich it is known today. This very popular Vietnamese street food can be found on many street corners from sellers on food carts with cost averaging to be VND 20,000 or (USD $1) for one.
The classic popular main ingredients include sliced pork sausage, pork bellies, pate, mayonnaise, pickled carrot, daikon, fresh coriander, scallions, cucumber, and to add a kick to the whole bite, the jalapeno.
Other variances of the Banh Mi stuffing include fried eggs sprinkled with soy sauce, canned sardines in tomato sauce, and the vegetarian option served with tofu or even the ice cream sandwich topped with crushed peanuts and condensed milk.
Types of accommodation to stay in Vietnam
Grading accommodation isn't a simple matter in Vietnam. The names used (guesthouse, mini-hotel, hotel and so on) can rarely be relied upon to indicate what's on offer, and there are broad overlaps in standards. Vietnam's older hotels tend to be austere, state-owned edifices styled upon unlovely Eastern European models, while many private mini-hotels make a real effort. Some hotels cover all bases by having a range of rooms, from simple fan-cooled rooms with cold water, right up to cheerful air-conditioned accommodation with satellite TV, fridge and mini-bar. As a rule of thumb, the newer a place is, the better value it's likely to represent in terms of comfort, hygiene and all-round appeal.
There are a burgeoning number of "resorts" appearing across the country. In contrast to the Western image of an all-inclusive complex, in Vietnam these are simply hotels, usually with pretty landscaped gardens, located on the beach or in the countryside. All that's included in the rate is breakfast, though it is possible to eat all your meals here.
Budget accommodation
The very cheapest form of accommodation in Vietnam is a bed in a dormitory, where you pay for the bed and share common facilities. Do note that though most of these have private rooms, you'll pay less elsewhere. In the two main cities there are also a fair few budget guesthouses equipped with "backpacker" dorms – you'll generally find these around the De Tham enclave in Ho Chi Minh City, and the Old Quarter in Hanoi (see the respective chapters for more). In Hanoi there is also a small network of youth hostels fully accredited by Hostelling International; you'll need a current Youth Hostel card, which you can buy when checking in.
If you prefer your own privacy, you'll find simple fan rooms in either a guesthouse or hotel (khach san); these are likely to be en-suite, although you might not get hot water at this price level in the warmer south. Adding air-conditioning, satellite TV and slightly better furnishings, maybe even a window can add up to double on the price. Upgrading further will get you a larger room with better-standard fittings, usually including a fridge and bathtub, and possibly a balcony. Note that while many hotels advertise satellite TV, which channels you actually get varies wildly, let alone the quality of reception, so check first if it matters to you.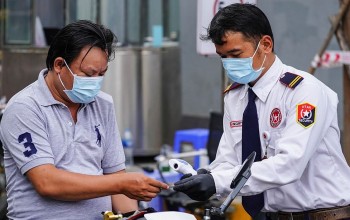 National
More than 1.12 million vaccine doses were administered in Vietnam on October 24. The country has now inoculated more than 74 million doses of vaccine to date, with over 21.46 million people fully vaccinated.