7 Delicious Dishes You Should Not Miss in Cao Bang
Cao Bang - The Wonderland of Viet Nam, is not only famous for its magnificent beauty, but also its delicious and charming delicacies.
This eponymous provincial capital isn't unpleasant; the climate is mild, and winter days can bring a chilly welcome relief from the heat when a thick fog clings to the banks of the Bang Giang River. But you'll most likely use the city as a base to explore rural Cao Bang province, one of the most beautiful regions in Vietnam.
Not only famous for historical sites and beautiful landscapes, Cao Bang province also attracts tourists with its unique dishes.
1. Smoked sausage (Lạp xường hun khói)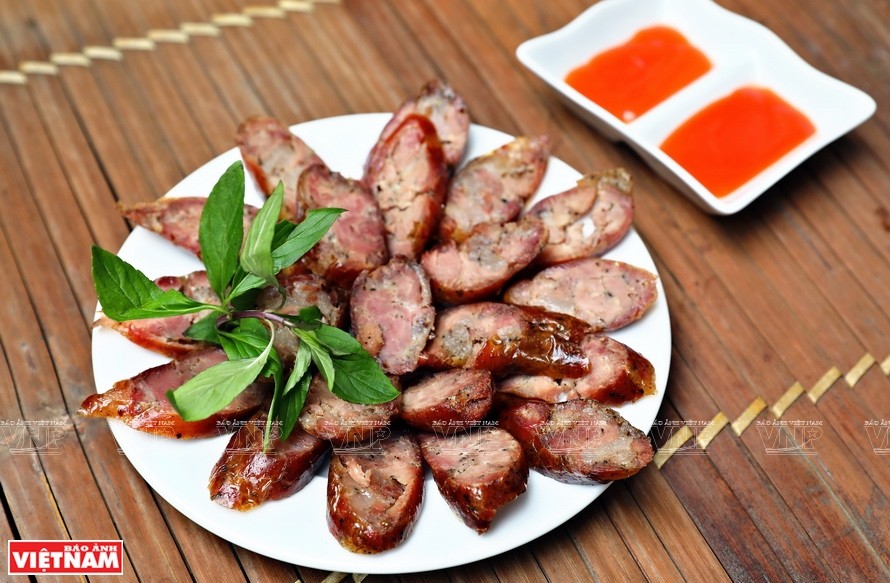 Photo: vnanet
Sausage in the highlands of Cao Bang is processed more elaborately in the delta. The inside is made of loin, pork shoulder or black pork butt. All are chopped and marinated with honey, sugar cane etc and can not lack a little white wine, a little bit of ginger juice and a few dried cherries mashed together. Then stuffed into molds. The next stage is to dry under the sun for three days and then hung on the fire, the smoke and heat of the fire will sweeten the meat and make the sausage firmer.
2. Ant egg cake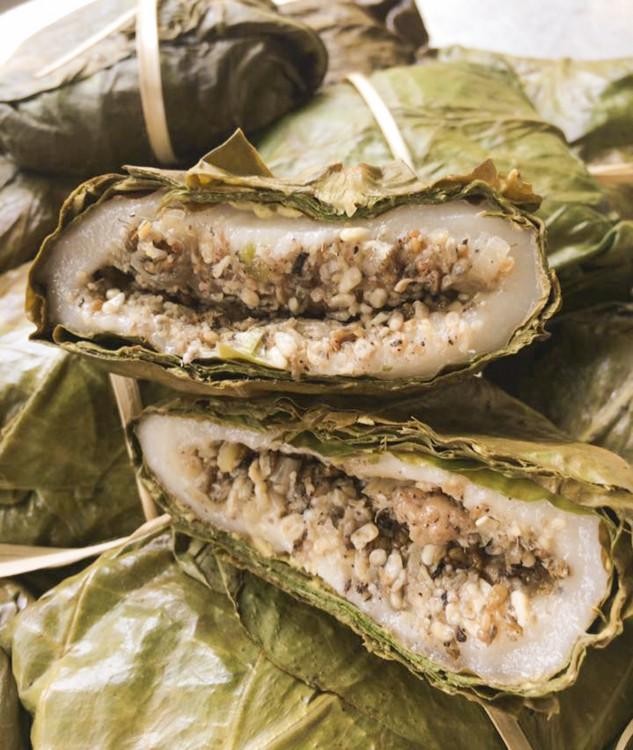 Photo: Tintuc
The second and third months of the lunar year are the time for gourmet cooks to order banh trung kien, or ant's egg cakes, a Cao Bang specialty.
In addition to banh ngai (wormwood cake) and banh san (cassava cake), merchants in the mountainous areas of Cao Bang and Bac Kan are also offering ant's egg cakes online. The products are selling like hotcakes as they are the specialty of Cao Bang, available only at this time of the year.
The special cake, made of ant's eggs, is the product of Tay ethnic minority people in Cao Bang and Bac Kan. They can only be made from early April to the end of May, or the second and third months of the lunar year. This is the time of black forest ants' reproduction.
The cakes are made of glutinous rice, filled with ant's eggs and wrapped with young leaves of fig trees. The cakes are made only with black ant eggs because they are nutritious, fatty and tasty.
The recipe is simple. Ant's eggs, white and as big as a grain of rice, are taken from forests, cleaned, and fried with dry onion.
The cake crust is made of glutinous rice flour. After preparation, the cakes are steamed for 45-50 minutes.
If cakes have two layers of leaves, people peel the outer layer. If cakes only have one layer, they can eat the leaves as well. They need to be preserved in refrigerators and steamed for several minutes before eating.
This cake can be eaten hot or cold depending on individual taste.
3. Trung Khanh Chestnut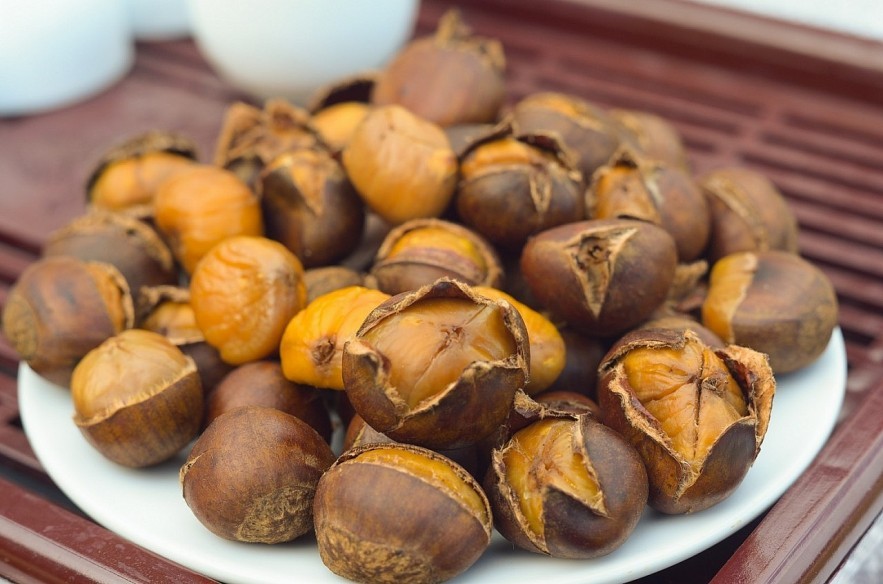 Photo: Mac Kham/VnExpress
Chestnuts are known as called Mac lich in the local dialect. Trung Khanh district reserves over 240 hectares for growing chestnuts, concentrated in Trung Khanh town and the communes of Chi Vien, Kham Thanh, Dinh Phong, Ngoc Khe and Phong Chau. In 2014, Trung Khanh chestnuts acquired a geographical indication from Cao Bang province, contributing significantly to trade and tourism in the province.
Cao Bang chestnut trees can grow as high as 10 – 16 meters, with a trunk diameter of 0.5 meters and a large shade. Other than natural factors, chestnuts are grown in Trung Khanh on hillsides of about 450 – 600 meters according to preset procedures, with an even distance between trees. Trung Khanh enjoys favorable soil and climate conditions and a complex system of rivers and streams, providing sufficient irrigation and other advantages for chestnuts to grow well.
Trung Khanh chestnuts have long become an irreplaceable part of the lives of the Tay and Nung ethnic minority groups in Cao Bang and a significant source of income every harvest season.
The harvest season in Trung Khanh lasts over two months through September and October. When ripe, the covers of chestnut fruits often crack, revealing the seeds inside. Each chestnut has about 1 to 3 seeds. Because the chestnuts are thorny, locals often bring along tongs when they harvest the fruits. The seeds can be extracted on the spot or at home.
4. Sticky rice with black canarium (xoi tram)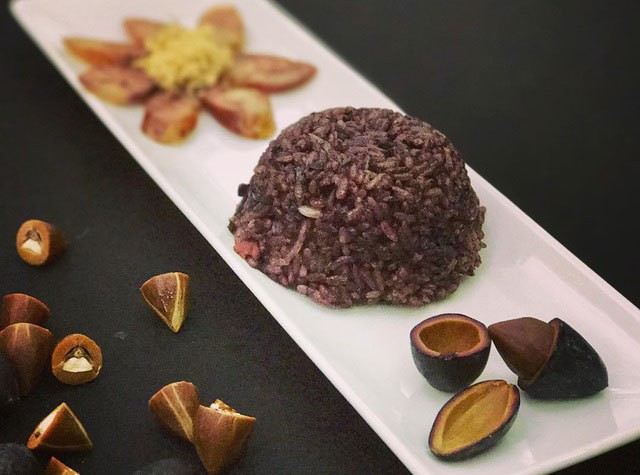 Photo: Vietnamnet
Sticky rice with black canarium is a rustic traditional dish of Cao Bang locals, who start to harvest the fruit as autumn comes.
The main ingredients for the dish are, as its name indicates, sticky rice and black canarium. Although there are various types of canariums in Cao bang, tram nep, a special black canarium sub-type, is often chosen to make the dish as it is nuttier, softer and more flavorful than other canariums.
The black canarium used for xoi tram has to be ripe but fresh and dark purple. As the fruit is harvested, the tree sap still sticks on its stem. The fruit to be cooked must have shiny, smooth, and fairly intact skin and soaked in lukewarm water of about 25 – 30oC until soft.
After soaking the fruit in water, locals take out the flesh to mix thoroughly with cooked sticky rice.
Nutritious, nutty and uniquely flavorful, Cao Bang's sticky rice with black canarium tastes best when served with black sesame or Cao Bang sausage.
5. Khao cake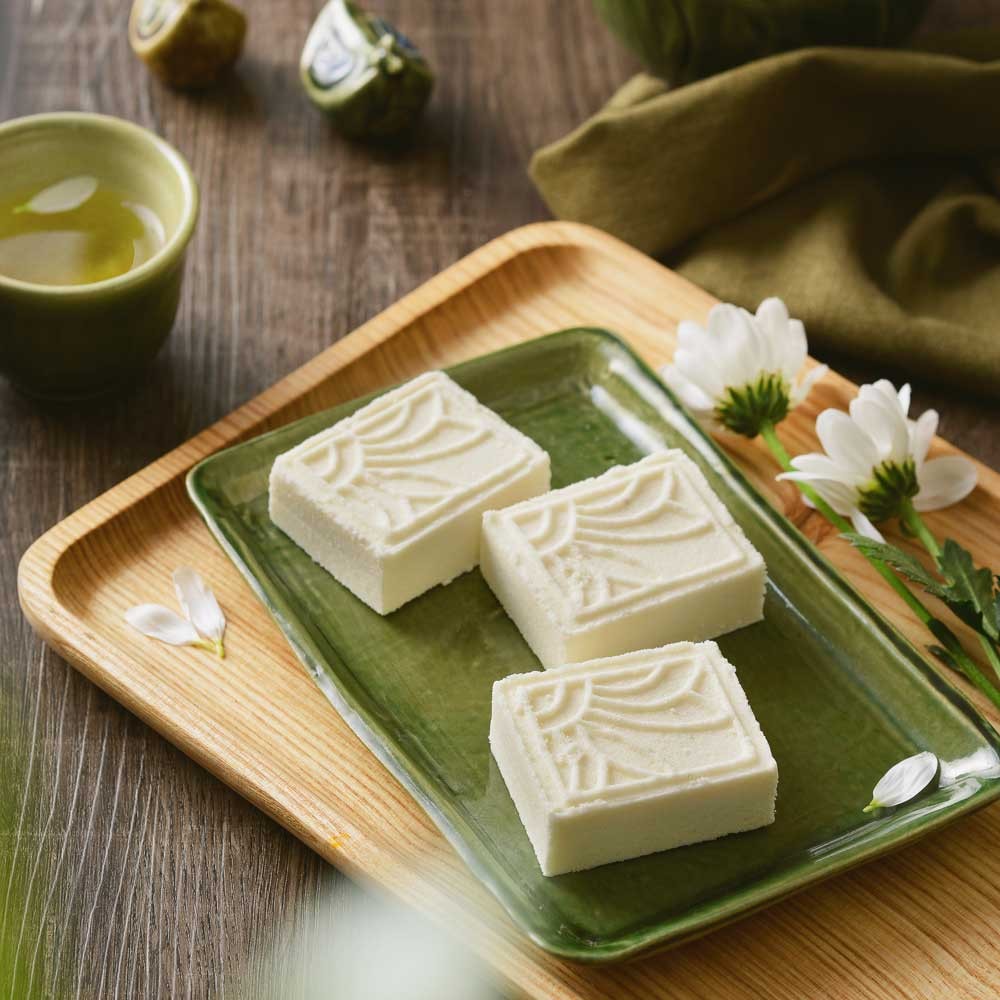 Photo: Du lich Hoan My
Cao Bang has more than stunning landscapes and historical sites to offer, the northern province is also home to delicious bánh khảo, or sweet shortcake made of roast glutinous rice flour.
In the past, the cake was only made for special occasions like Tet (Lunar New Year) or wedding ceremonies but now bánh khảo is made year-round for daily use and gifts for the increasing number of travelers to the province, said Nong Thi Huong in Thong Hue Village of Trung Khanh District.
Huong said many households in the province make the cake but the best come from his Thong Hue Village, said to be the birthplace of bánh khảo making a hundred years ago.
Bánh khảo fillings include roasted peanuts, sesame (both white and black) and pork fat of black pig (locally known as lợn ỉ) raised by local people. This kind of pig, often 60kg each, gives fragrant pork compared to pig raised with chemical food, That said.
The roasted peanuts and sesame are ground into powder while the pork fat is cut into tiny cubes and mixed with sugar.
The cakes cost VND100,000-140,000 for a big package which includes 10 smaller bánh khảo.
In the past, the cake had been considered a dry food of the Tay ethnic group who often ate it as fuel for a hard day's work.
6. Black canna noodles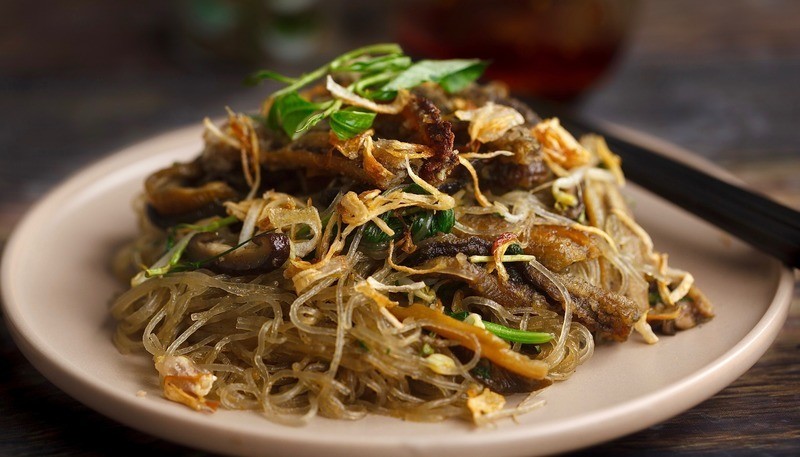 Photo: vietnamnet
It would be amiss to talk about Cao Bang specialties without mentioning Phia Den black canna noodles.
Canna is grown in Phia Den from January to February in the lunar calendar and harvested in October and November.
Phia Den black canna noodles are characterized by unrivaled umami flavor from the shiny, crunchy and stringent canna made with the artisan's meticulousness and age-old traditional methods and the clear, pure, cold water found in rivers and streams at the top of the mountain.
Phia Den black canna noodles have become well known throughout the country and are one of Cao Bang's most famous specialties.
7. Fried duck meat cake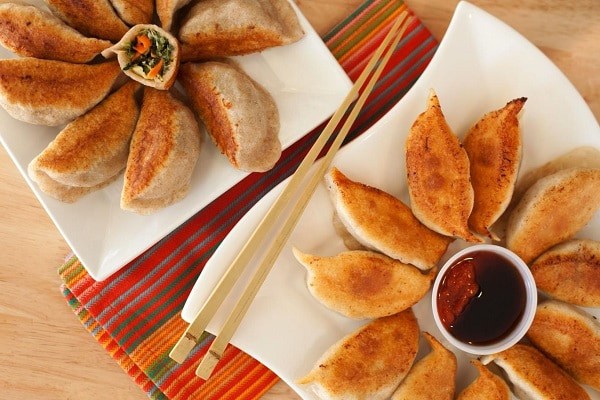 Photo: Dạy Làm Bánh Á Âu
'Banh ap chao', or fried duck meat cake, is a popular street food in the northern province of Cao Bang.
The crust is a dough mixture of rice flour, glutinous rice flour and soybean. Locals use newly harvested rice, soak it in water for half a day to soften it and then grind it into flour.
Soybeans and egg yolks are added to the flour to make a batter.
The filling is made from duck meat that has been deboned and marinated just like roasted duck.
It is then deep fried in a large wok in hot oil and flipped over until it is golden brown on both sides.
People eat this cake during cold weather. Locals say between November and February is 'banh ap chao' season, when the smell of the cake pervades every street.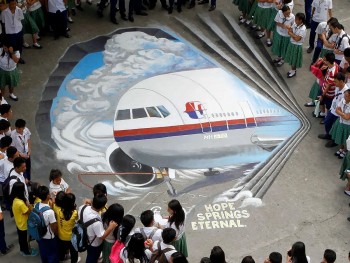 World
The world might never know what really happend when these planes went off the radar. Let's take a look at some of the unsolved mysteries of aircraft disappearances.