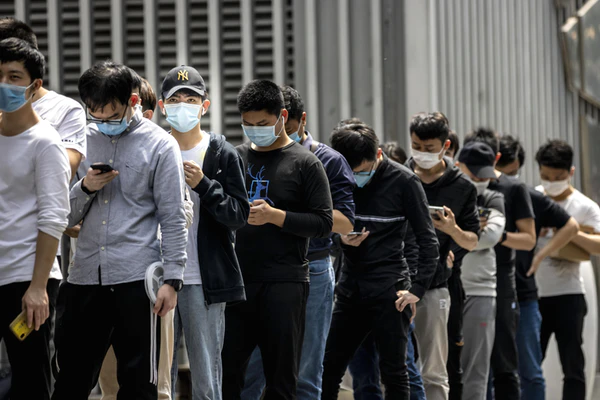 Mobile phones can be used to track patients' movements in South Korea and Singapore. Alex Plavevski/EPA
South Korea recorded new more 89 cases, raising its number up to 9,976 Covid-19 infections with 169 deaths.
While Singapore reported the 4th death among 1000 infections.
Mexico MoH informed the country has recorded 1,378 infections and 37 deaths, also warned its citizens staying in the US not to return homeland.
Spain: became the European coutry with highest infections and deaths in only 24 hours.
Only in 24 hours, did Spain increase more than 8,195 infections and 923 deaths, became the country numbered highest cases in Europe.
Spain has confirmed totally 104.118 infections of SARS-CoV-2, 9.387 deaths and 5.872 in extremely serious condition.
Brazil the outbreak of approximatley 7.000 infections
According to statistic by Brazil MoH the country recorded more new 39 deaths, making the number of deaths up to 240 as the total number of infections by 6,931 today, increasing 1,119 compared to previous day.
Minister of MoH Luiz Henrique Mandetta warned the number may increase continuously to the peak and he concerned of the lack of medical facilities in the country due to the globally high demand.
The globe saw a number surpassing 935,000 of infections
According to updates by Wordometers on April 2, the total number of infections globally reached 935.022 cases with 47.189 deaths and 193.989 recoveries.
Among, the infections in the US increased more 25.723 cases, raising the number up to 215,081 people while dead number increased more 788 cased, made up the total 5,109 deaths.
Italy more new 4.782 infections, raising to the total 110,574 cases with 13,155 deaths. Italy is ranking as the highest dead number country worldwide now.
This period of time lists 10 coutries reported highest infections in the world, in turn: the US, Italy, Spain, China, Germany, France, Iran, the UK, Switzerland, Turkey.
Vietnam confirmed Covid-19 tally up by four to 222 infections, mostly new cases related to Hanoi's Bach Mai General Hospital.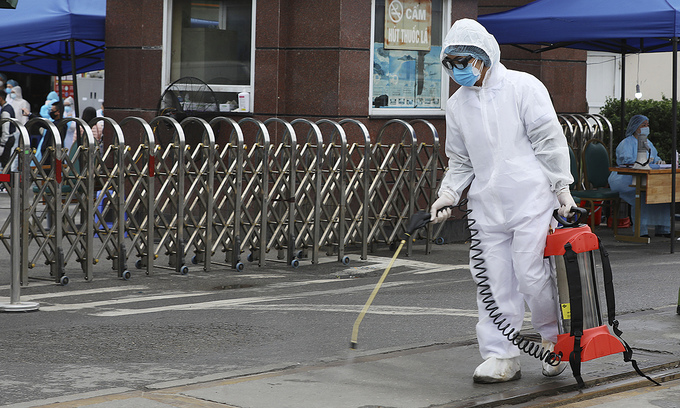 A staff disinfects Bach Mai Hospital in Hanoi on March 31, 2020. Photo by VnExpress
Of the 222 Covid-19 cases confirmed in Vietnam until now, 64 have been discharged from hospital.
Vietnam declared Covid-19 a national epidemic Wednesday afternoon with infections recorded in 25 out of 63 cities and provinces.
The Covid-19 pandemic has so far spread to 203 countries and territories, claiming over 47,222 lives.
Tarah Nguyen
VNT