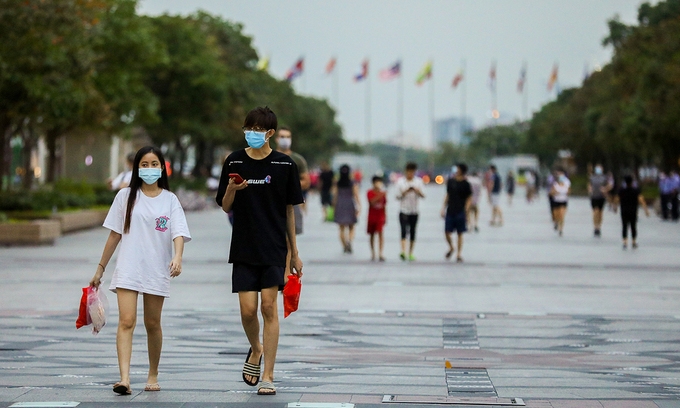 As it's gradually flattened the curve, Vietnam relaxes social distancing order starting April 23 morning (Photo: VNE)
COVID-19 has infected nearly 2.7 million people and killed at least 185,504 worldwide, according to Johns Hopkins University. The coronavirus COVID-19 is affecting 210 countries and territories around the world and 2 international conveyances.
Vietnam has gone more than a week since recorded a new coronavirus infection.
At 6 pm on Thursday, the National Steering Committee for COVID-19 Control announced no new cases of infection, meaning the total number of infections in Vietnam has stayed at 268 for 7 and a half days.
Since the first case was confirmed in the country three months ago, no deaths have been caused by the SARS-CoV-2 virus.
In addition, 224 COVID-19 patients in Vietnam have made a full recovery.
Of the 44 active patients, three have tested negative for SARS-CoV-2 once and eight have tested negative twice.
At present, 68,081 people are under quarantine at hospitals, concentrated quarantine centers or at home.
Thursday marked the start of loosened social distancing measures with Ha Noi, barring the suburban Me Linh and Thuong Tin districts, HCM City, Ha Giang and the northern province of Bac Ninh being named in the medium-risk group. Non-essential stores are allowed to reopen.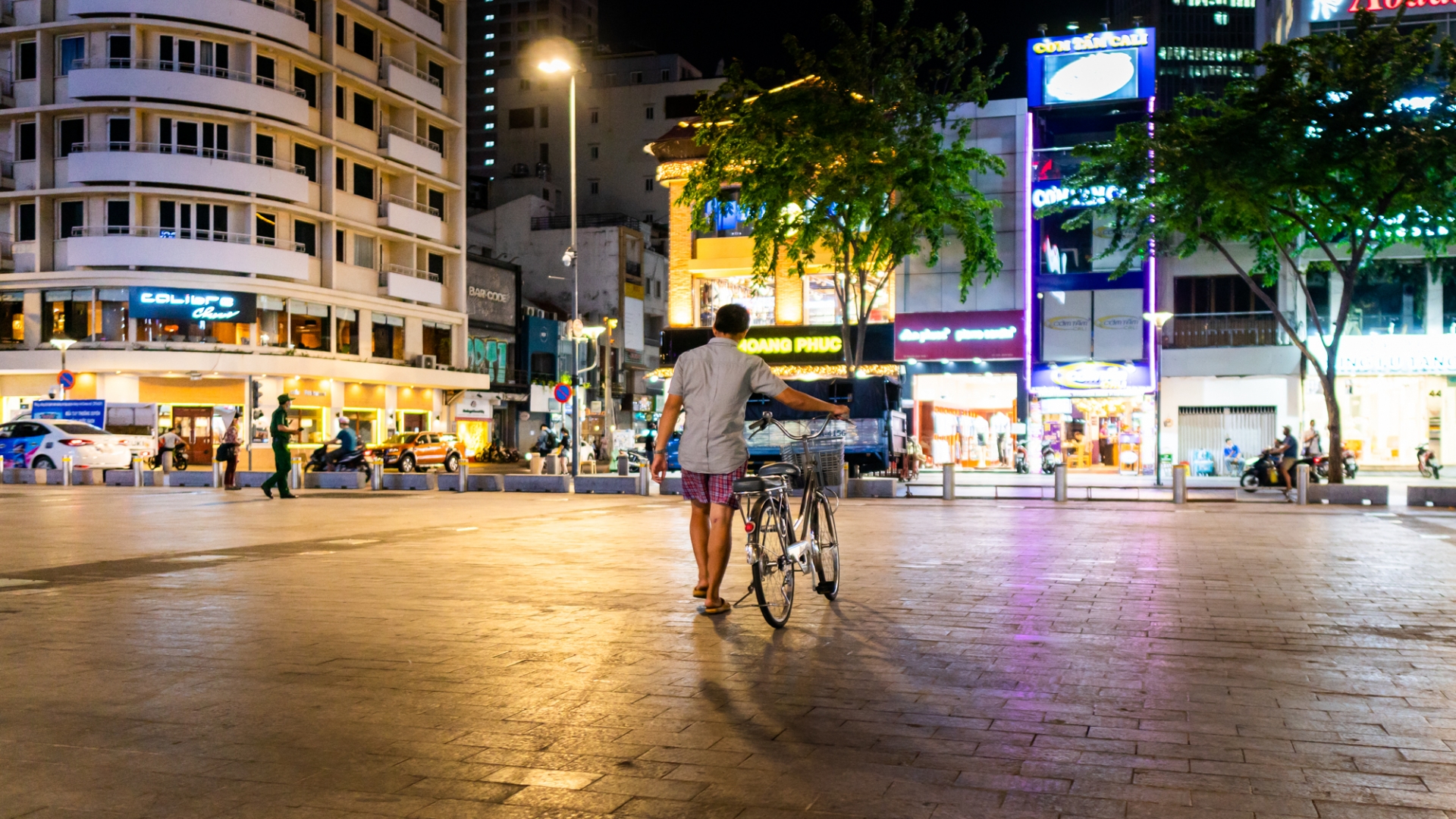 It's over a week since Vietnam's last new infection reported (Photo: Vietcetera)
Coronavirus today update: The US
More than 48,000 people have died in the United States, over 860,000 have been infected, which is around four-time total infections of Spain – the world's second worst-hit country.
New York is still the hardest-hit state across the country, with nearly 265,000 infections, 19,453 deaths, followed by New Jersey whose total infections and death toll are respectively nearly one-third and one-fifth those of New York. Connecticut and Louisiana come third and fourth respectively in the list of most vulnerable states in the country, according to data from Washington post.
Trump signs executive order pausing immigration into the US
The White House released a summary of the order Thursday, which calls for: Suspension of new immigrant visas to put American communities and workers first as the US moves toward safely reopening the economy. The pause will be in effect for 60 days, and the administration will continue to monitor the labor market to amend or extend the proclamation if needed.
Exemptions for medical and other essential workers to combat the outbreak, spouses and minor children of American citizens, and certain other aliens. A review guest worker programs to assess whether additional measures should be taken to protect American workers, according to New York Post.
"In order to protect our great American workers, I suspended immigration into the United States. This will ensure that unemployed Americans of all backgrounds will be first in line for jobs as our economy reopens," the president said at the White House during the daily Coronavirus Task Force briefing.
Coronavirus today update: Top vaccine expert says he was fired for resisting Trump on hydroxychloroquine
Rick Bright, who directed key government agency, tells CNN he believes his departure Tuesday stems in part from his resistance to efforts to widen the availability of a coronavirus treatment pushed by President Donald Trump.
Bright has reportedly hired lawyers and would that the health department inspector general investigate the way in which the Trump administration has "politicised the work of Barda, and has pressured me and other conscientious scientists to fund companies with political connections and efforts that lack scientific merit".
Bright, whose entire career had been spent in vaccine development, had led Barda since 2016. He was moved to a less influential post at the National Institutes of Health, the Guardian reported.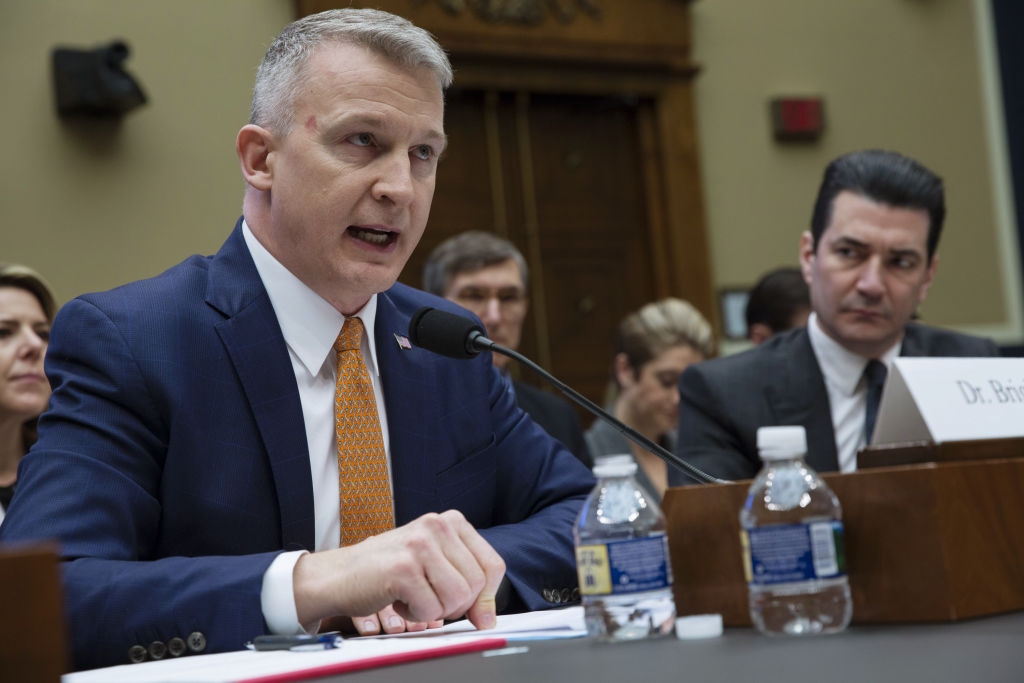 Director leading a coronavirus vaccine efforts says he was ousted after opposing drug touted by Trump (Photo: Time Magazine)
First two cats positive for nCoV in the US are reported
Both animals, which are from separate areas of New York state, had minor respiratory symptoms and are expected to make a full recovery, federal agencies announced Wednesday in a release recommending a number of COVID-19 safety precautions pet owners should take.
One cat was tested after it showed signs of respiratory illness. Its owner had already tested positive for COVID-19 before that cat came ill, but another cat in the house has shown no signs of illness.
The second cat came from a home where no one has a confirmed case of the virus, and officials speculate the animal may have contracted the virus from a family member who didn't realize they had the virus or through contact with an infected person outside the home, the U.S. Department of Agriculture and the U.S. Centers for Disease Control and Prevention says. This cat was earlier tested after it shows mild respiratory signs, CNN reported.
Coronavirus today update: Spain reports 440 coronavirus new deaths overnight
Spain's death toll from the new coronavirus climbed by 440 in the past 24 hours, the health ministry said, roughly in line with the two percent increases reported in the past few days.
The cumulative death toll now stands at 22,157, while the number of confirmed infections rose by 4,635 to 213,024, according to the ministry.
Coronavirus live update: Germany's death toll passes 5,330
Germany's coronavirus death toll has risen to 5,334, the country's center for disease control, the Robert Koch Institute, said on Thursday. That's an increase of 19 deaths in the past 24 hours.
Meanwhile, 151,022 cases have been reported, around 3,800 additional patients have recovered from the disease.
Germany is on "thinnest ice" and risks squandering COVID-19 gains if opens too quickly, Angela Merkel warns
Several European countries took preliminary steps on Monday towards a return to normal pre-virus life, with some shops reopening in Germany Monday morning and a resumption of school for pupils slotted to take place next month. Angela Merkel, however, warned of a possible second wave of coronavirus infection if lockdown measures were abandoned too rapidly. The chancellor urged citizens to stay "determined" and said it would be a "crying shame" if the country which has been praised for its deft handling of the crisis fell into a "relapse".
She said she was "greatly concerned" the public might let its guard down in a video call with party colleagues Merkel, according to the Guardian.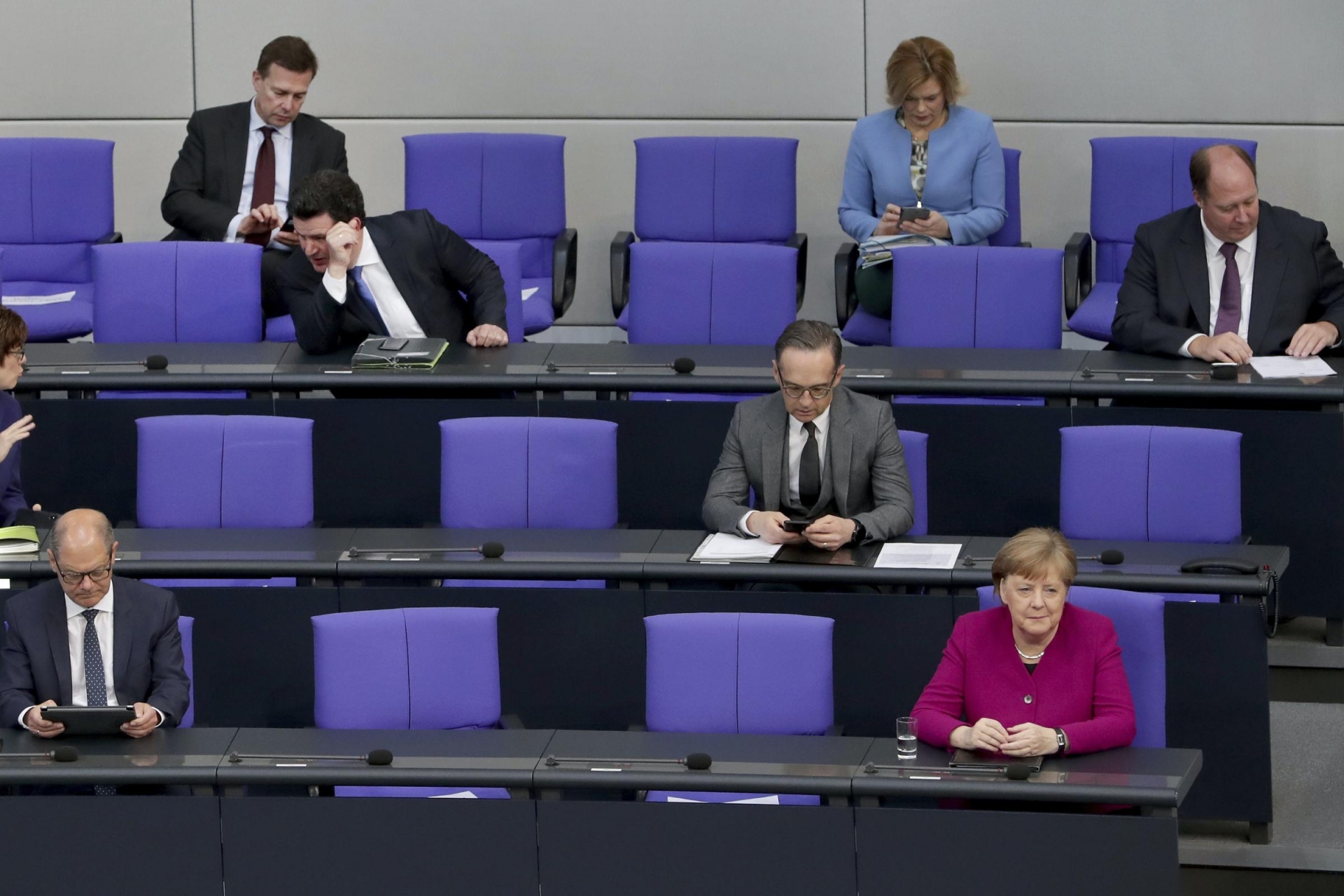 (Photo: The Gazette)
Coronavirus live update: China sees a meager increase in new infections, only 10 cases reported, cumulative infections stand at 82,798. Death tally stays at 4,632.
China to donate an additional $30 million to WHO for COVID-19
China is to donate an additional $30 million to the World Health Organization (WHO) to support the global fight against COVID-19, Chinese Foreign Ministry spokeswoman Hua Chunying said.
Hua said on Twitter the donation was aimed in particular at strengthening developing countries' health systems and added that China had already donated $20 million to the WHO in March.
Wuhan's wet markets are reopening. That's not necessarily a problem
The seafood market at the center of the global coronavirus pandemic is still firmly shuttered but the rest of Wuhan's wet markets are slowly beginning to open.
It might be a shock that China would allow these markets to reopen after one like it was identified as the likely point of origin for the novel coronavirus that has infected more than 2.6 million people worldwide.
But there are lots of misunderstandings as the locals only sell fresh vegetables and meat and, apart from a few toads and snakes, no exotic wildlife on sale.
In fact, most wet markets in Asia are simply places for citizens to buy regular items, like pork, chicken and seafood, at cheap prices.
Many of them are involved in the illegal wildlife trade, such as the Wuhan seafood market where COVID-19 is believed to have originated, but those places are not in the majority. And with China passing a ban on selling wild animals for meat in February, it's possible there is an end in sight for the sale of illegal wildlife on the mainland, CNN reported.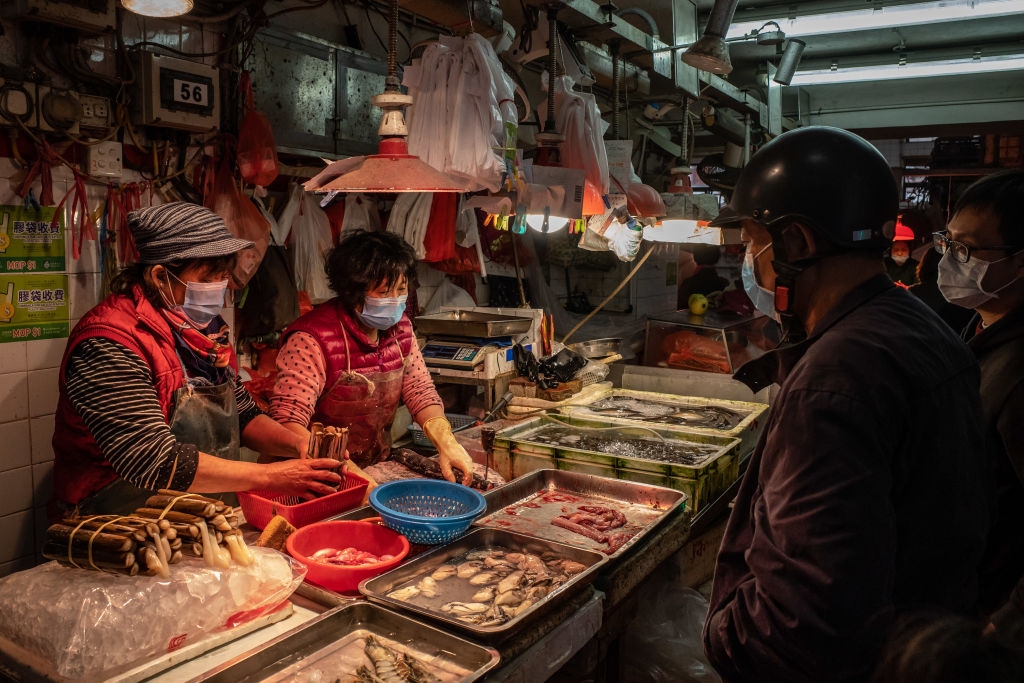 (Photo: Getty Images)
Coronavirus live update: ASEAN has 35,000 patients in total, 1,682 new infections in one day, with Singapore has over 1,000 cases - the highest one-day increase in the region. Only 313 deaths are reported among the 11 countries, raising death tally to 1,271.
With 16 new deaths, the Phillippines has the highest one-day fatality rise in the region Wednesday, raising death tally to 462.
Meanwhile, on April 23 late evening, South East Asia reports 6 out of 11 countries to have no death within 24 hours, except for Singapore, Indonesia, the Philippines, Malaysia, and Thailand, with 29, 9, 1, 1 respectively.
Regarding new infections, 5 countries confirmed no new infections on April 22, namely Vietnam, Brunei, Campuchia, Mayanmar, Lao. Vietnam, Brunei, Campuchia have no new case for 8 consecutive days.
However, on the other end of the spectrum, Singapore has 1,037 new cases – highest in the region, raising cumulative infections to 11,178. Indonesia reports 357 new coronavirus infections, total infection stands at 7,775. With an addition of 271 cases on April 24, the Philippines ranks third in the list, with total infections only some 600 less than Indonesia's.
Malaysia, Thailand, Myanmar have 71, 13, 4 new cases in respective order.
Jasmine Le