Coronavirus live update: Vietnam goes 7 days straight without new infection, easing national social distancing
Coronavirus today update April 23 sees Vietnam goes one week without any new infection confirmed, over 80 pct of the 268 confirmed patients have been recovered. Meanwhile, PM Nguyen Xuan Phuc agrees Wednesday to gradually relax the 3-week-long social distancing order.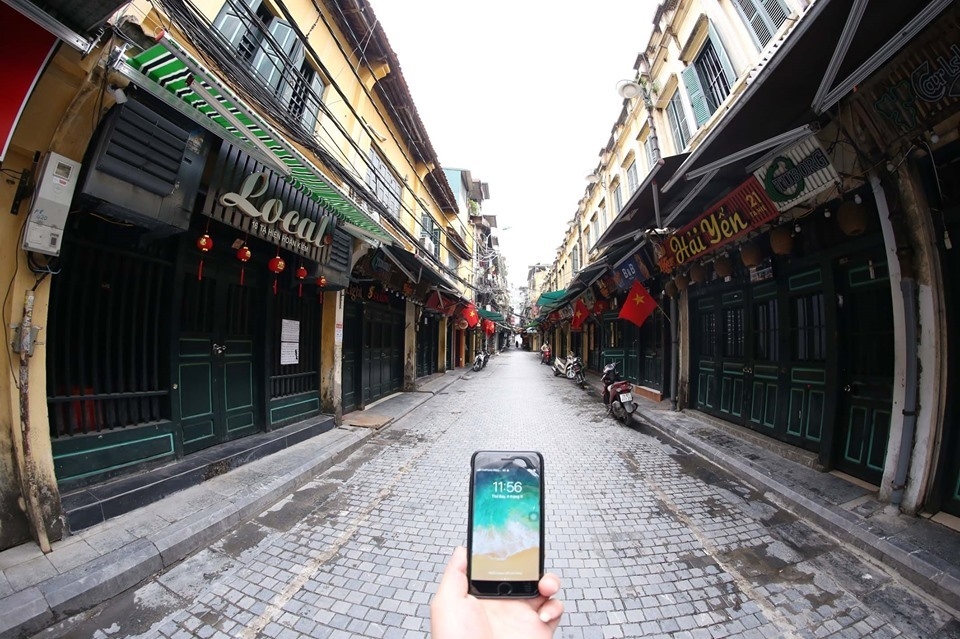 Ta Hien Street, a bustling street in Hanoi's Old Quarter, is deserted during the city's social distancing period. (Photo: VNA/ VNS)
Coronavirus live update: As of April 23, there are nearly 2,600,000 infections reported worldwide, in which 179,072 have died (7 percent), 705,643 patients recovered (27 percent), with the US accounting for about a quarter of all deaths, according to data compiled by Johns Hopkins University.
The coronavirus COVID-19 is affecting 210 countries and territories around the world and 2 international conveyances, according to WorldOMeters.
The United Nations is warning global hunger could double as a result of the coronavirus pandemic, putting 265 million people at risk.
Accordingly, the organization said The impact of lost tourism revenues, falling remittances and travel and other restrictions linked to the coronavirus pandemic is likely to leave 130 million people acutely hungry this year, adding to 135 million already in the category, Al Jazeera cited UN's date Tuesday.
It was critical to act quickly to prevent people already living hand-to-mouth from selling their assets as it could take them years to become self-reliant again. In some cases, such as when farmers sell their ploughs or oxen, it could have knock-on effects for food production for years to come, Al Jazeera cited Arif Husain, chief economist and director of research, assessment and monitoring at the WFP statement.
Coronavirus today update: in Vietnam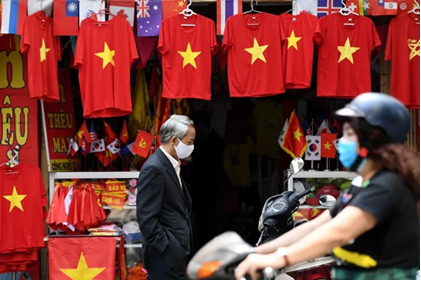 Vietnam looses its social distancing gradually from 23rd April
Vietnam reported no new cases of COVID-19 in the past 24 hours, going consecutive 7 days without new infections as the country is easing the 3-week-long social distancing order.
Vietnam began its the 7th morning without a new Covid-19 case Thursday, keeping its tally at 268 with all but 45 patients discharged, the Steering Committee for COVID-19 Prevention and Control said Thursday morning.
Among the active patients, three have tested negative once and eight twice. Noticeably, three sickest patients numbered 19, 161, and 91 are getting better, according to VGP.
The 252nd patient, a six-year-old boy returning from Cambodia on April 8, was discharged from Tay Ninh Province General Hospital on Wednesday afternoon, raising the number of recoveries in Vietnam to 223.
Social distancing restrictions will be eased in Hanoi as Prime Minister Nguyen Xuan Phuc agreed on Wednesday afternoon to downgrade the city from the COVID-19 high-risk group to medium-risk.
Earlier Wednesday morning, the National Steering Committee on COVID-19 Control and Prevention proposed keeping Hanoi in the high-risk group and have social distancing orders maintained until April 30, according to VNS.
Hanoi authorities have asked to place the city in the medium-risk group so it can kick-start its economy while keeping preventive measures to avoid disease transmission.
Some of Hanoi's districts will still be classified as high-risk and further measures will be carried out to ensure safety in these areas.
Currently, the medium-risk category includes HCM City, Bac Ninh, Ha Giang and Ha Noi and 59 other localities are placed in the low-risk group.
Accordingly, the strict social distancing measures to curb the coronavirus in the country had expired at midnight on Wednesday.
With the restrictions lifted, many non-essential businesses in Hanoi will be allowed to resume as long as they ensure proper hygiene practices for customers and workers, while schools are slated to re-open in early to mid-May.
However, religious gatherings, celebrations and all sporting and cultural activities are still banned. Bars, karaoke venues and massage parlours are still not allowed to operate yet.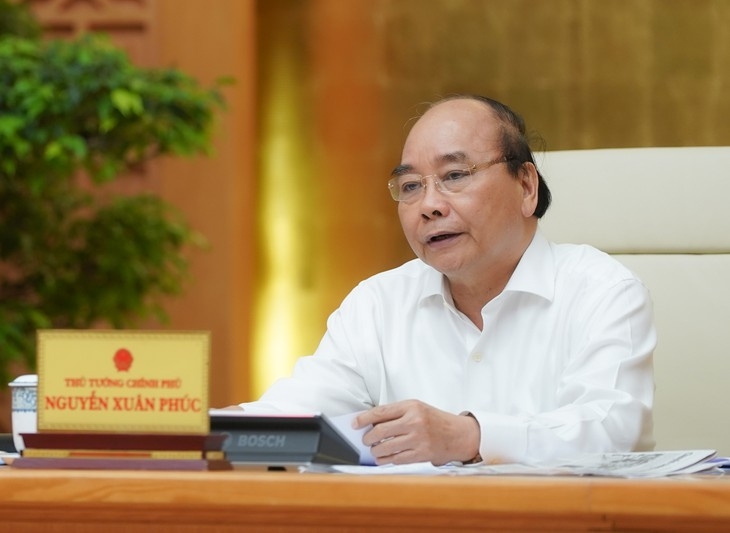 Vietnam starts to ease social distancing April 23 morning (Photo: VnExplorer)
Coronavirus live update: The US's total infection is approaching 819,000 cases, which is four-time total infections of Spain – the world's second worst-hit country. Around 47,000 patients have died.
New York is still the hardest-hit state across the country, with 258,589 infections, 19,118 deaths, followed by New Jersey whose total infections and death toll are respectively nearly one-third and one-fifth those of New York. Connecticut and Louisiana come third and fourth respectively in the list of most vulnerable states in the country, according to data from Washington post.
First US coronavirus death was weeks earlier than initially thought
Two previously unreported cases from February in California appear to be the nation's first confirmed deaths from COVID-19, Medical officials in California's Santa Clara County told NBC news Tuesday.
Two deaths on Feb. 6 and Feb. 17 were not initially thought to have been COVID-19-related as the people died at home at a time when only very limited testing was available through the CDC, but further testing has revealed that they were.
U.S. CDC chief warns second, worse COVID-19 wave could arrive with flu season
The second wave is expected to arrive this winter and could strike much harder than the first because it would likely arrive at the start of influenza season, putting even greater strain on the nation's health care system than the first outbreak, according to Reuters. The CDC thus warns authorities to prepare for a probable resurgence in the months ahead.
US state sues China over coronavirus economic losses
Missouri became the first US state to sue the Chinese government over its handling of the coronavirus, saying China's response to the outbreak that originated in the city of Wuhan brought devastating economic losses.
In Beijing, a spokesman for China's foreign ministry dismissed the accusation as "nothing short of absurdity" and lacking any factual or legal basis.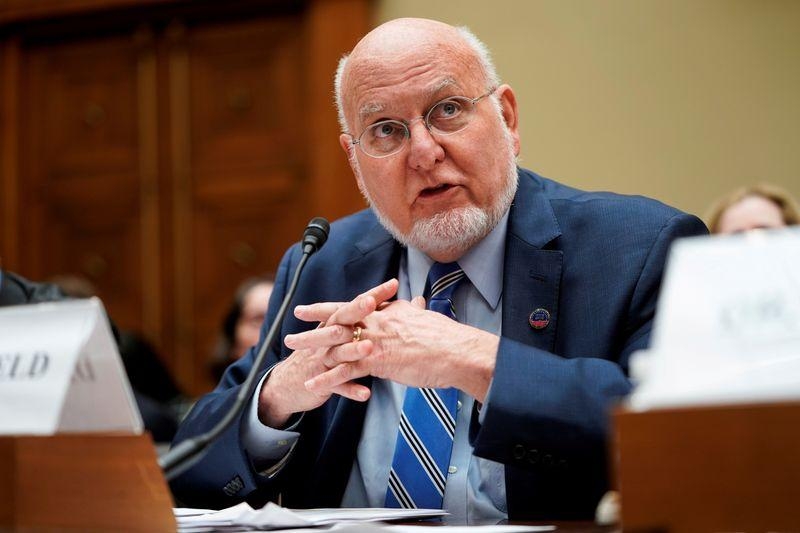 Dr. Robert Redfield, Director of the Centers for Disease Control and Prevention warns of a more disastrous wave in the US this winter (CDC) (Photo: Reuters)
Coronavirus live update: Canada
Canada's death toll from the novel coronavirus jumped past 1,800 today, nearly 40,000 patients have been discovered.
The new numbers, which are tallied from updates from provincial health authorities across the country, also count at least 13,188 recoveries from the virus and over 598,000 tests.
Quebec and Ontario made up the brunt of Wednesday new infections and deaths, with 807 and 551 new cases announced in those provinces, respectfully.
Coronavirus today update: The UK sees nearly 4,500 new cases within 24 hours, raising total to 133,495.
UK's Johnson under fire over handling of virus crisis
British Prime Minister Boris Johnson faced a call for an inquiry into his government's handling of the coronavirus crisis after failing to fully explain partial death data, limited testing and the lack of equipment for hospitals.
Ed Davey, acting leader of the opposition Liberal Democrats, called for an independent inquiry to review the government's response to the pandemic.
UK Starts Human Trials of Coronavirus Vaccine on Thursday
The trials will be of a drug developed at Oxford University. Health Secretary Matt Hancock said the government would give 20 million pounds ($25 million) to support the research. Another 20.5 million pounds will go to a separate project at London's Imperial College, Bloomberg reported.
UK to roll out large-scale contact-tracing
British health minister Matt Hancock said on Wednesday the government would bring in large-scale contact-tracing once the number of new cases of the coronavirus falls.
"As we have reached the peak, as we bring the number of new cases down, so we will introduce contact tracing at large scale," Hancock told parliament.
Coronavirus today update: German has 148,766 cases and at least 5,102 as of April 23.
The country also approves trials of COVID-19 vaccine candidate on April 22.
Germany gave the green light for human trials of potential coronavirus vaccines developed by German biotech company BioNTech, which is racing teams in Germany, the U.S. and China to develop an agent that will stop the pandemic.
The trial, only the fourth worldwide of a vaccine targeting the virus, will be initially conducted on 200 healthy people, with more subjects, including some at higher risk from the disease, to be included in a second stage, German vaccines regulator the Paul Ehrlich Institut said on Wednesday.
Coronavirus today update: Spain reports 435 coronavirus new deaths overnight
Spain's death toll from the new coronavirus climbed by 435 in the past 24 hours, the health ministry said, roughly in line with the two percent increases reported in the past few days.
The cumulative death toll now stands at 21,717, while the number of confirmed infections rose by 4,211 to 208,389, according to the ministry.
India plans to manufacture thousands of wristbands that will monitor the locations and temperatures of coronavirus patients, help perform contact tracing, and aid health workers in delivering essential services.
Broadcast Engineering Consultants India, a government-owned company, will present wristband designs to hospitals and state governments next week and work with Indian start-ups to manufacture them, Al Jazeera reported.
George Kuruvilla, the company's chairman, said the wristbands are likely to be rolled out in May.
The country has thus far reported 20,471 cases, of which 391 are newly reported overnight. At least 652 patients have succumbed to the virus.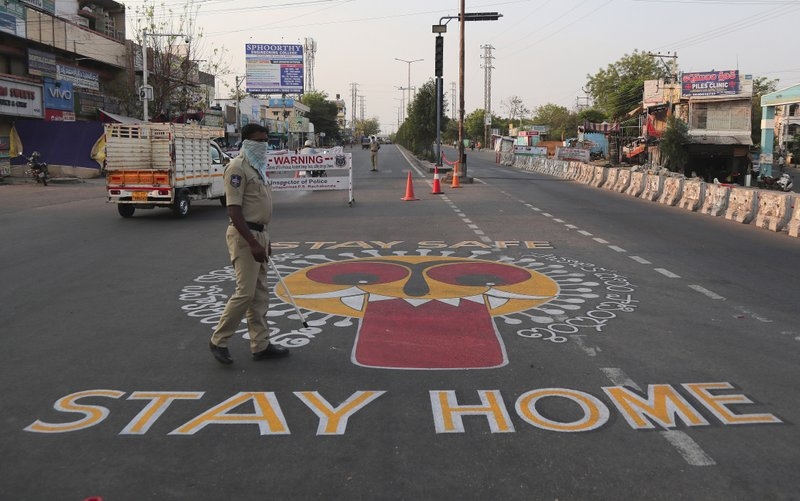 India plans wristband patient surveillance (Photo: AP News)
Coronavirus today update: Japan
Speaking of the Diamond Princess — Nagasaki Prefecture on Wednesday confirmed 33 cases of COVID-19 on an Italian cruise ship with a crew of 623 that is docked for repairs. The prefecture was set to carry out further tests on the remainder of the crew.
The government is considering issuing a stronger shutdown request for pachinko parlors as some remain open — in defiance of existing requests by prefectural governors amid the coronavirus outbreak
Many LGBT people in Japan worry that catching the novel coronavirus could mean their sexual orientation is revealed against their will as authorities probe into infection routes, a supporters' group has found.
A survey involving 180 lesbian, gay, bisexual and transgender responders by Marriage for All Japan also showed they worry about whether they or their partner will be able to receive important medical information that hospitals provide to family members if one of them becomes infected with the pneumonia-causing virus, Japan Times reported.
Japan cuts 100,000 tulips to keep physical distance
Flower lovers in Japan will have to wait until next year to tip-toe through the tulips after a park razed more than 100,000 stems to comply with social-distancing rules to help control the coronavirus.
Officials in the city of Sakura, 50km east of Tokyo, mowed the tulip beds at Sakura Furusato Hiroba and canceled an annual tulip festival to discourage people from congregating after a coronavirus emergency was declared last week.
"Many visitors came on the weekend when the flowers were in full bloom. It became a mass gathering so we had no choice but to make the decision to cut the flowers," Al Jazeera quoted Sakiho Kusano, a city tourism official as saying.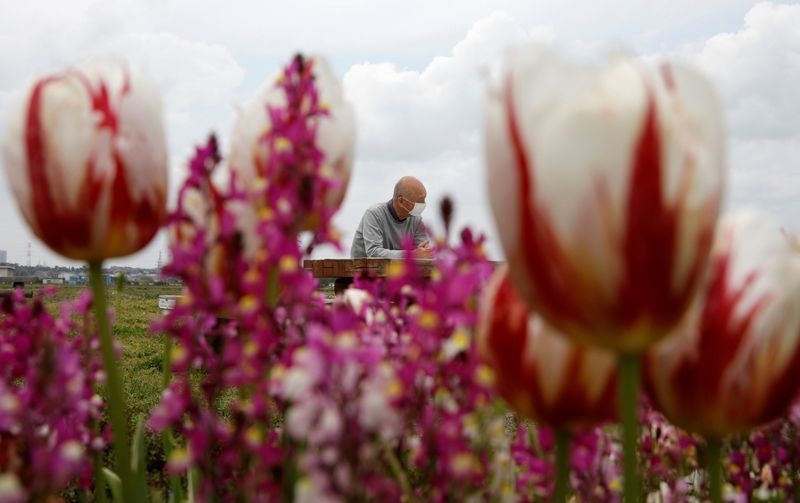 Over 100,000 tulips will be cut to ensure physical distancing (Photo: Yahoo News)
Coronavirus today update: ASEAN countries
With 29 new deaths, Indonesia has the highest one-day fatality rise in the region Wednesday, raising death tally to 635, also largest in ASEAN.
Meanwhile, on April 22 late evening, South East Asia reports 7 out of 11 countries to have no death within 24 hours, except for Indonesia, the Philippines, Malaysia and Thailand, with 29, 9, 1, 1 respectively.
Regarding new infections, 5 countries confirmed no new infections on April 22, namely Vietnam, Brunei, Campuchia, Mayanmar, Lao. Vietnam, Brunei, Campuchia have no new case for 7 consecutive days.
However, on the other end of the spectrum, Singapore has 1,016 new cases – highest in the region, raising cumulative infections to 10,141. Indonesia reports 283 new coronavirus infections, total infection stands at 7,418. With an addition of 111 cases in April 22, the Philippines ranks third in the list, with total infections only some 600 less than Indonesia's.
Malaysia, Thailand, Timor-Leste have 50, 15, 1 new cases in respective order.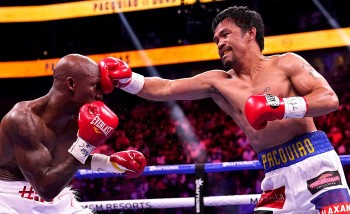 World
Manny Pacquiao, famous Filippino boxing champion, is preparing for his fight to become the new President of Philippines after his party's nomination to be their presidential candidate at a political convention in Quezon City on September 19. Read on to know more about who he is.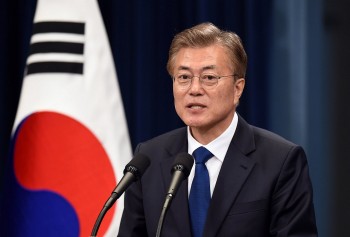 World
Moon Jae-in was elected President of the Republic of Korea and began his five-year term in May 2017. Below are some insights into his early life, education and political career.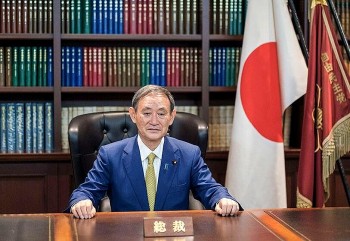 World
Yoshihide Suga, who was elected Japan's prime minister by parliament in Sept, 2020, has kept a low profile for much of his career. Below, we give you a closer insight into his early life, education and political career.