Coronavirus outbreak: Three more patients discharged in Vietnam
Three more people were discharged from hospital on Monday (Feb 10), the Ministry of Health (MoH) announced, meaning that six people in total have fully recovered from the novel coronavirus (2019-nCoV) infection.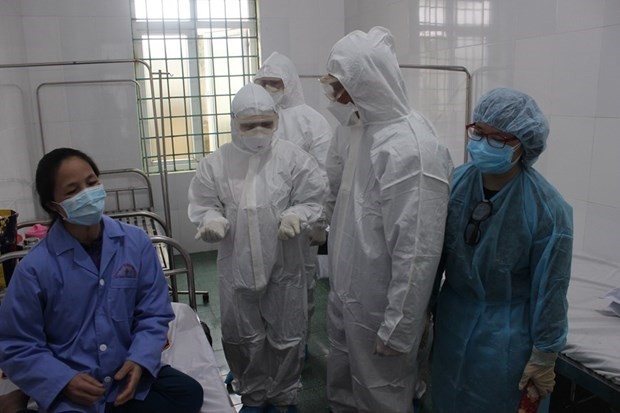 A patient is isolated at a hospital in Vinh Phuc province (Photo: VNA)
According to Director of the Hanoi-based Hospital for Tropical Diseases Pham Ngoc Thach, the three recovered cases were among eight worker who returned from China's Wuhan city.
The eight Vietnamese people were sent to Wuhan for training by Nihon Plast Co Ltd of Japan and returned to Vietnam on China Southern Airlines fight CZ8315 on January 17.
Earlier, Vietnam has confirmed the 14th case, the MoH announced on February 9. The 55-year-old female patient is a neighbour of a worker, who had been tested positive for the virus after coming back home from a training course in Wuhan city.
The newly-detected patient paid a visit to the infected worker's home during the Lunar New Year (Tet) festival. She is among those who had close contact with the confirmed patient and has been closely monitored since then by the provincial disease control centre.
Contact tracing for the confirmed cases is ongoing, once identified, they will also be quarantined for 14 days from their last exposure to the patient.
Scientists from the School of Biotechnology and Food Technology under Hanoi University of Science and Technology have developed a nCoV test kit which provides results in 70 minutes instead of four hours like the current method, according Vietnam News Agency.
The innovation which amplifies the ribonucleic acid (RNA) of pathogens to identify the virus has made Vietnam the first country to successfully develop a Reverse Transcription Loop-mediated Isothermal Amplification (RT-LAMP) test kits for nCoV.
Currently, it takes about four hours to get the results if doctors use the standardised testing method called Reverse Transcription Polymerase Chain Reaction (RT-PCR), which is applied worldwide and recommended by the World Health Organization (WHO).
On Monday, China's health ministry said another 3,062 cases had been reported over the previous 24 hours, raising the Chinese mainland's total to 40,171. Meanwhile, the number of deaths grow by 97 to 908 with at least two more outside the country./.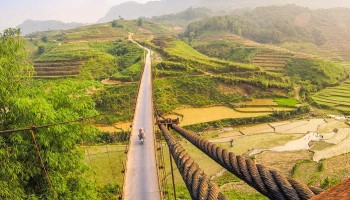 Travel
Visitors rate the 7 most amazing roads in Vietnam, weaving through mountains, jungles, and beaches, according to Lonely Planet magazine.