Couple's fish noodle soup a Top 50 dish in Vietnam
Tran Thi Trong and Tran Khac Hung, owners of Hieu Thuan restaurant, have turned the simplest ingredients into one of Long Xuyen's most iconic dishes
From a dish that no one knew about to a specialty that landed in Vietnam's Top 50
If you head to Long Xuyen City in the southern province of An Giang, there is much talk about the Vietnamese bun noodles with fish soup created by Tran Khac Hung, 73, and his wife, Tran Thi Trong, 74.
Hung originally from Chau Doc, a city in An Giang that borders Cambodia, said his mother had been making the dish since he was a child. When Hung married, his mother told his wife how to cook the traditional dish. It started out as the family meal, not the basis for a business.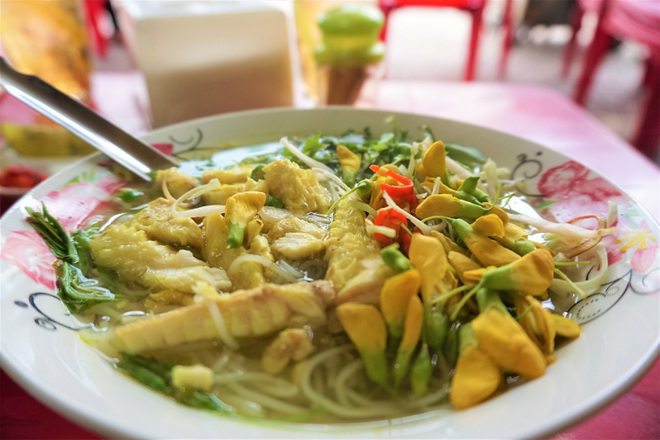 The bun noodles with fish soup is one of the most famous dishes in Long Xuyen city. Photo: Dantri
"When my wife was about to retire, my eldest son was preparing to enter university. The incomes from our teaching jobs were not enough to pay for our children's study, so my wife decided to quit her job and open a restaurant right in our home," Hung said..
Trong said their restaurant, called Hieu Thuan, opened in 1989. The business was not all smooth sailing at the beginning because there weren't any other people in Long Xuyen who knew what the dish was. For more than a month, Trong had to eat bun noodles with fish soup instead of rice. Little by little, more locals came to know about Hieu Thuan. Via word of mouth, the restaurant gained customers.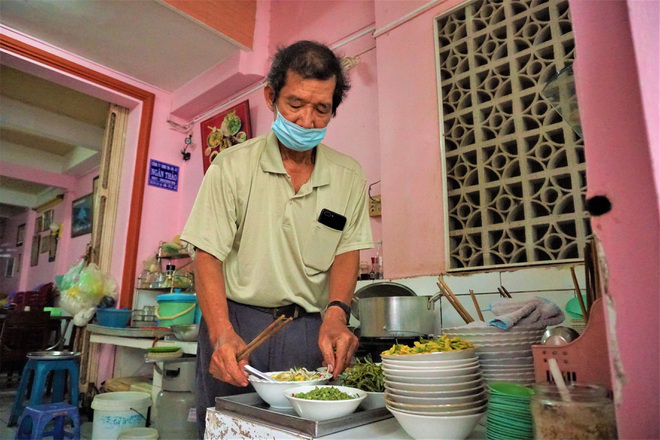 Bun noodles with fish soup is a dish passed down from generation to generation. Photo: Bao Ky
The rest is history. This unique dish quickly became a culinary phenomenon, and more restaurants started to cook bun noodles with fish soup. However, food fanatics still come to Hieu Thuan to taste the original version, with its unique flavor.
In 2012, Trong and Hung's bun noodles with fish soup was nominated by An Giang Provincial Department of Culture, Sports, and Tourism to the Vietnam Records Organization, which later came to the restaurant to taste and assess the dish and finally recognize it as one of Vietnam's Top 50 specialties.
Making a flavorful broth
A bowl of bun noodles must be coupled with vegetables like water mimosa, morning glory and Egyptian river hemp. The decisive factor, however, lies in the broth, which uses 50 kilograms of snakehead fish to create the intense umami flavor for the dish.
Trong wakes up early every day so she can choose the freshest fish at the market. Snakehead fish is used to create Hieu Thuan's iconic dish. Trong must prepare the fish carefully to remove its fishy smell. To add color to the fish and tone down the unpleasant odor, Trong adds turmeric and saffron when seasoning. Trong must be careful when removing the flesh from the bones after boiling the fish so the flesh remains intact.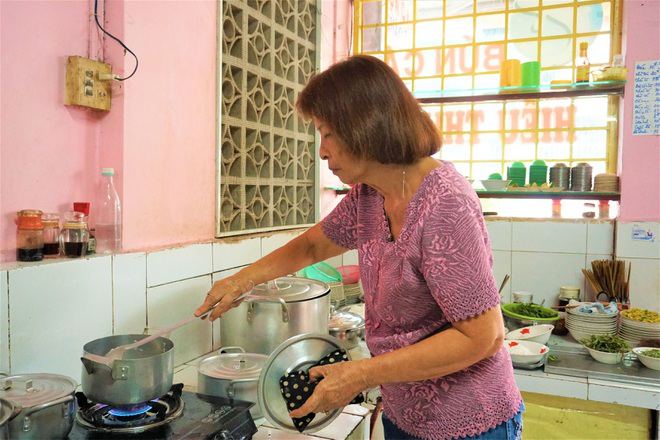 Trong opened the restaurant for extra income. Photo: Bao Ky
"I make sure to add water mimosa and Egyptian river hemp because these two vegetables bring extra and enhance the flavor for the dish. I also add other vegetables available in season. Like with choosing snakehead, I am very selective in buying vegetables. I only buy freshly cut vegetables sold during the day," Trong said.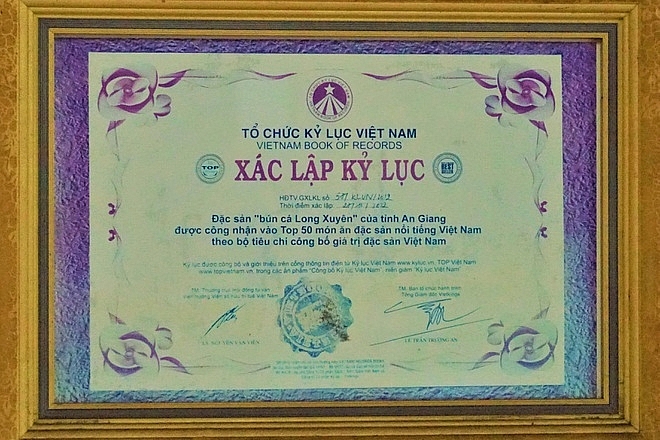 In 2012, Trong and Hung's dish was listed in the Top 50 most famous dishes in Vietnam. Photo: Bao Ky
A regular at Hieu Thuan, Phan Thi Hong Van said "I have tried bun noodles with fish soup in many places, but nowhere is it as delicious as in here. When eaten, the fish doesn't have any bones and has a beautiful, firm texture. When adding vegetables, the dish becomes even more appetizing."
Banh cuon across Vietnam

From the far northern province of Ha Giang to bustling Ho Chi Minh City in the south, each region has its own unique way of ...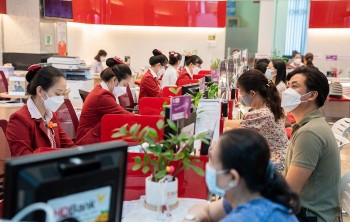 Economy
Vietnam Business & Weather Briefing (August 12): Air passengers reach a record number in July, seafood exports expected to reach 3 billion USD in Q3