Covid-19 outbreaks in Bac Giang localized, ICU center put into operation
The north's largest Intensive Care Unit center in Bac Giang has put into operation to help the province to provide treatment to critically ill Covid-19 patients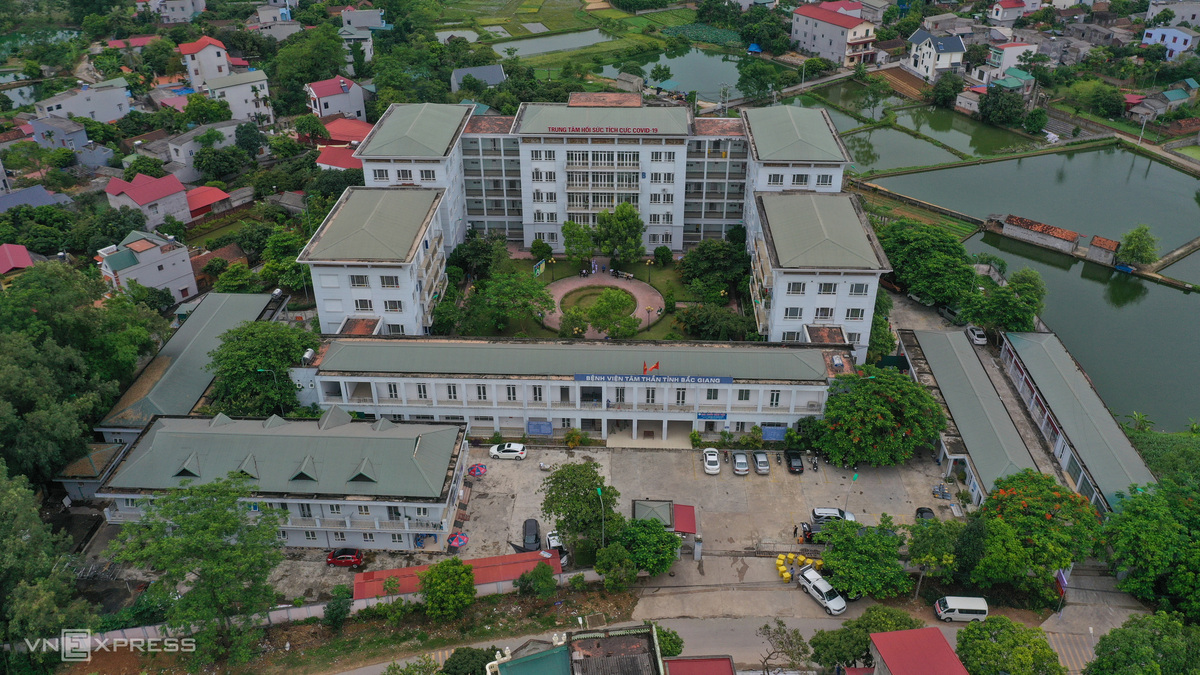 Photo: VnExpress
The ICU center is located in a four-story building at Bac Giang Psychiatric Hospital. It is equipped with 101 multi-functional beds. The infrastructure can be expanded and beds can be added in case of need. The center was completed in five days (May 30 to June 4), with a total investment of VND 50 billion (US$ 2.18 million), funded by Sun Group.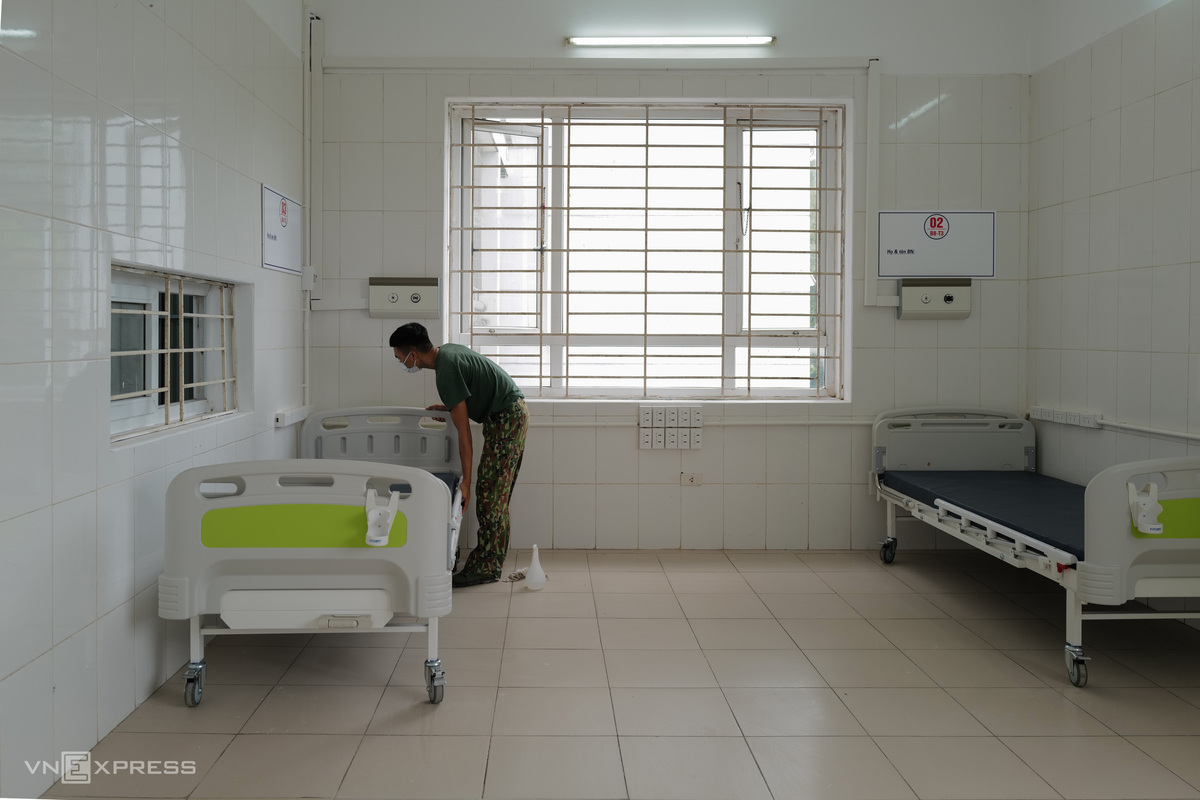 Photo: VnExpress
The first floor has 23 beds with full oxygen, compressed air and a central suction system. The second and third floors have 52 beds; the fourth floor has 26.
According to the assessment of the health ministry and Hanoi-based Bach Mai Hospital, it has the largest bed size; the most modern equipment; construction in the fastest time and meeting the urgency and timeliness in the current situation.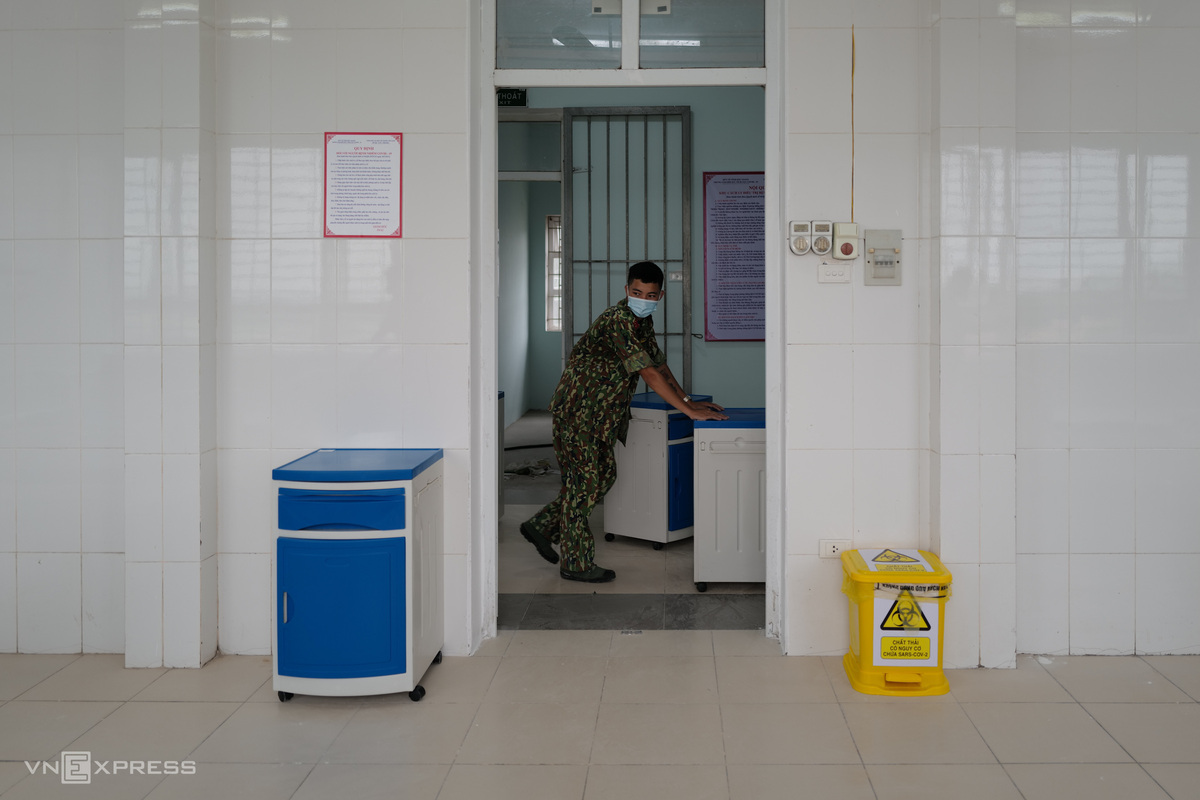 Photo: VnExpress
More than 50 soldiers from the 3rd Army Corps, 3rd Division (1st Military Zone) were mobilized to clean and transport furniture and equipment to the center.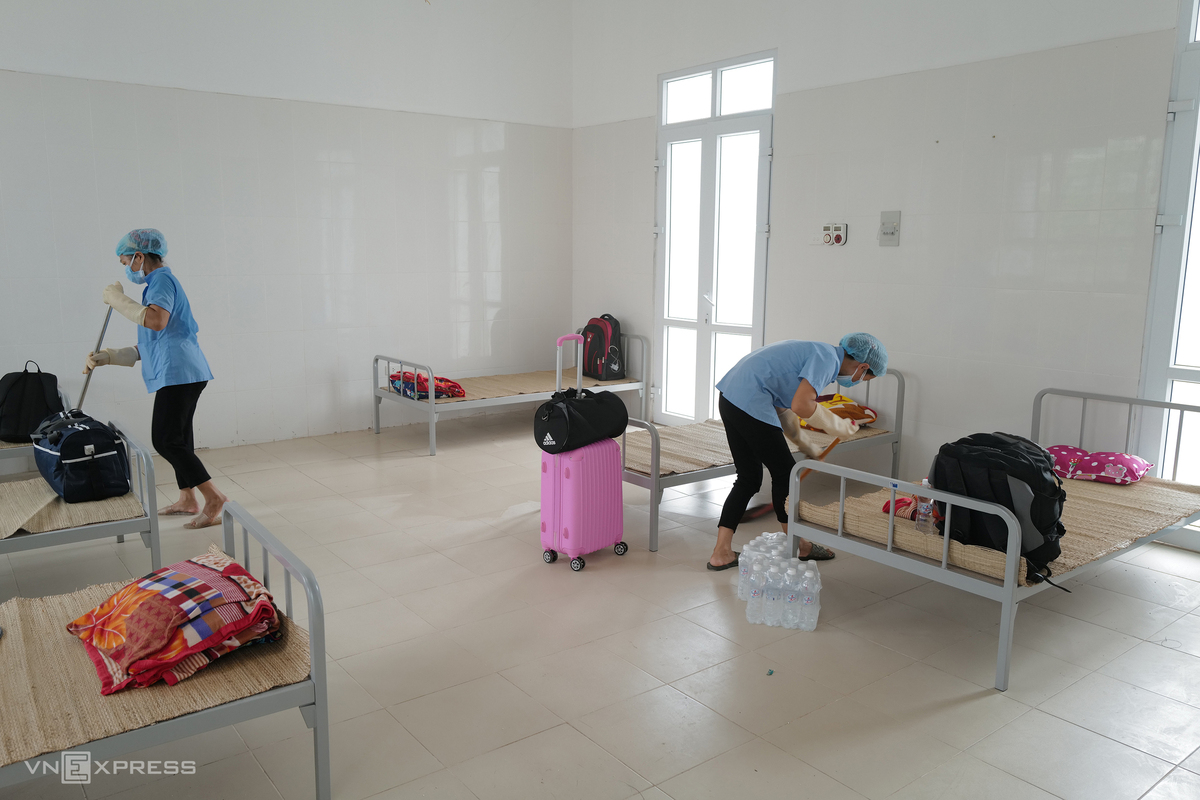 Photo: VnExpress
The resting room for doctors from other localities. Each room is equipped with air conditioners and fans.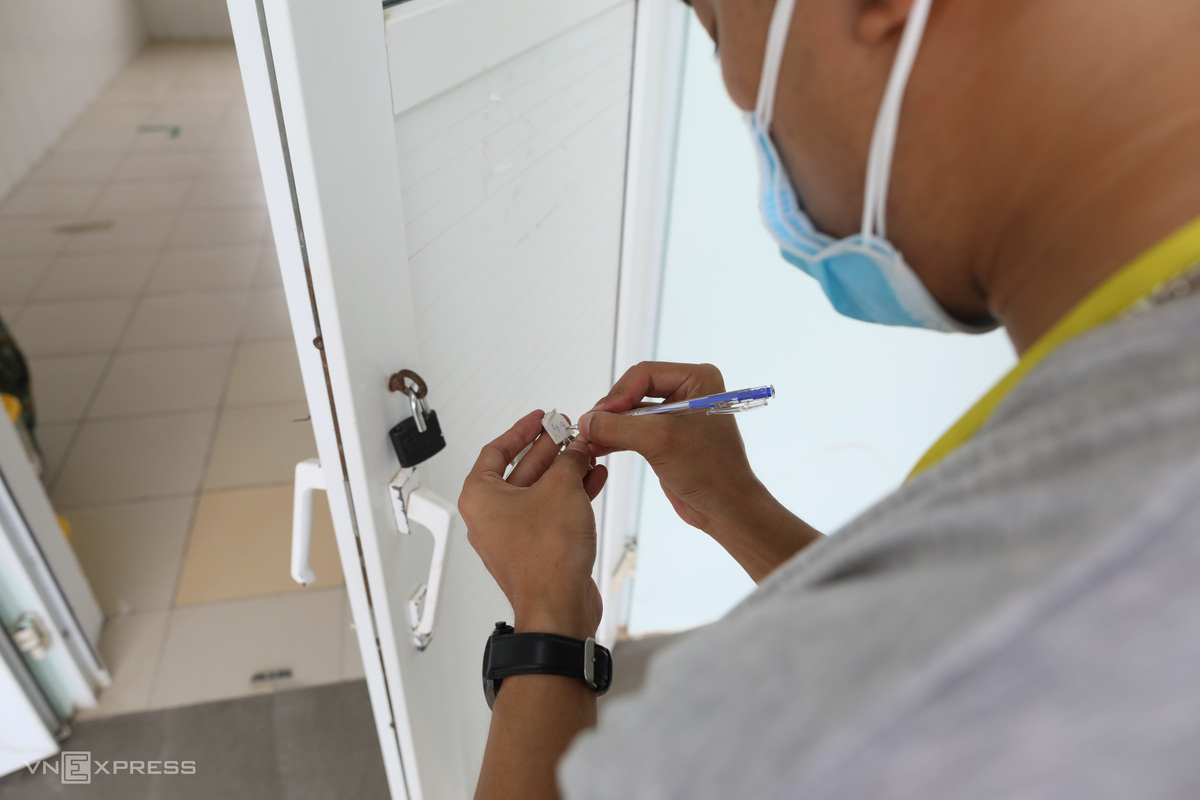 Photo: VnExpress
The key of each room is numbered to ensure security and Covid-19 safety protocols.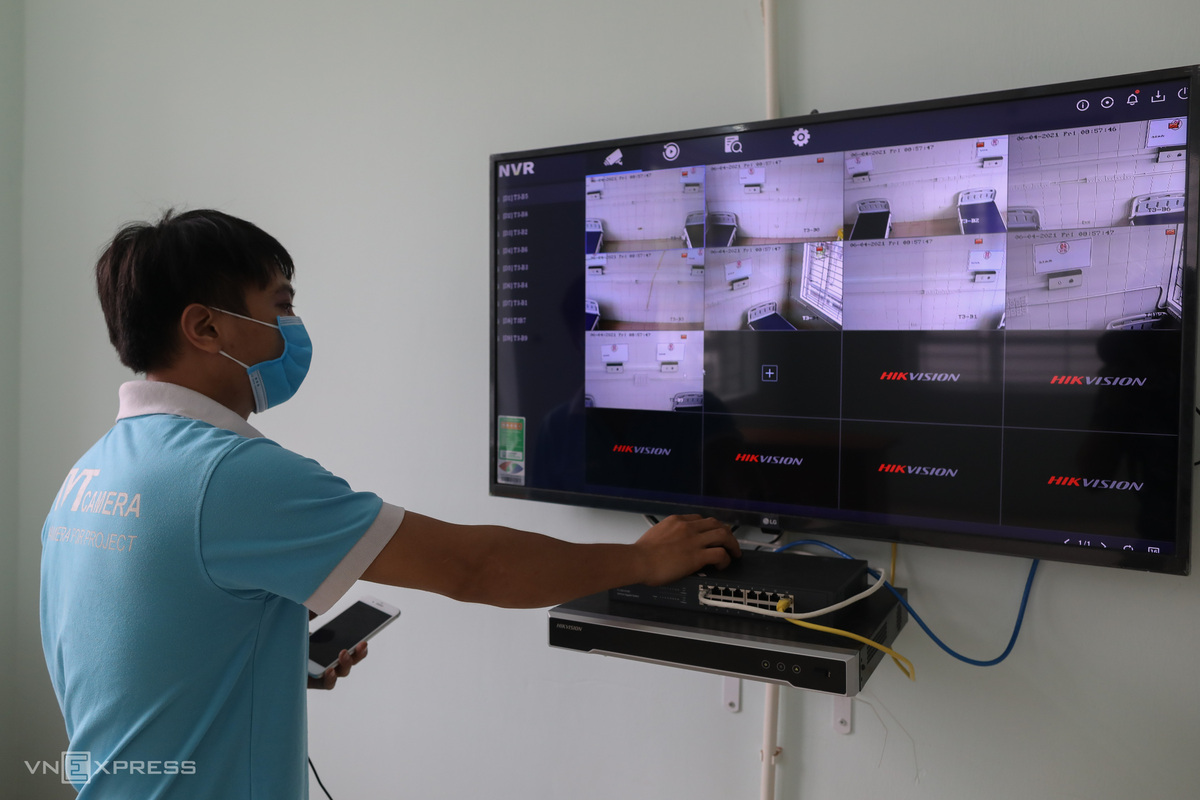 Photo: VnExpress
Medical workers can monitor patients via the system of 54 cameras installed on four floors.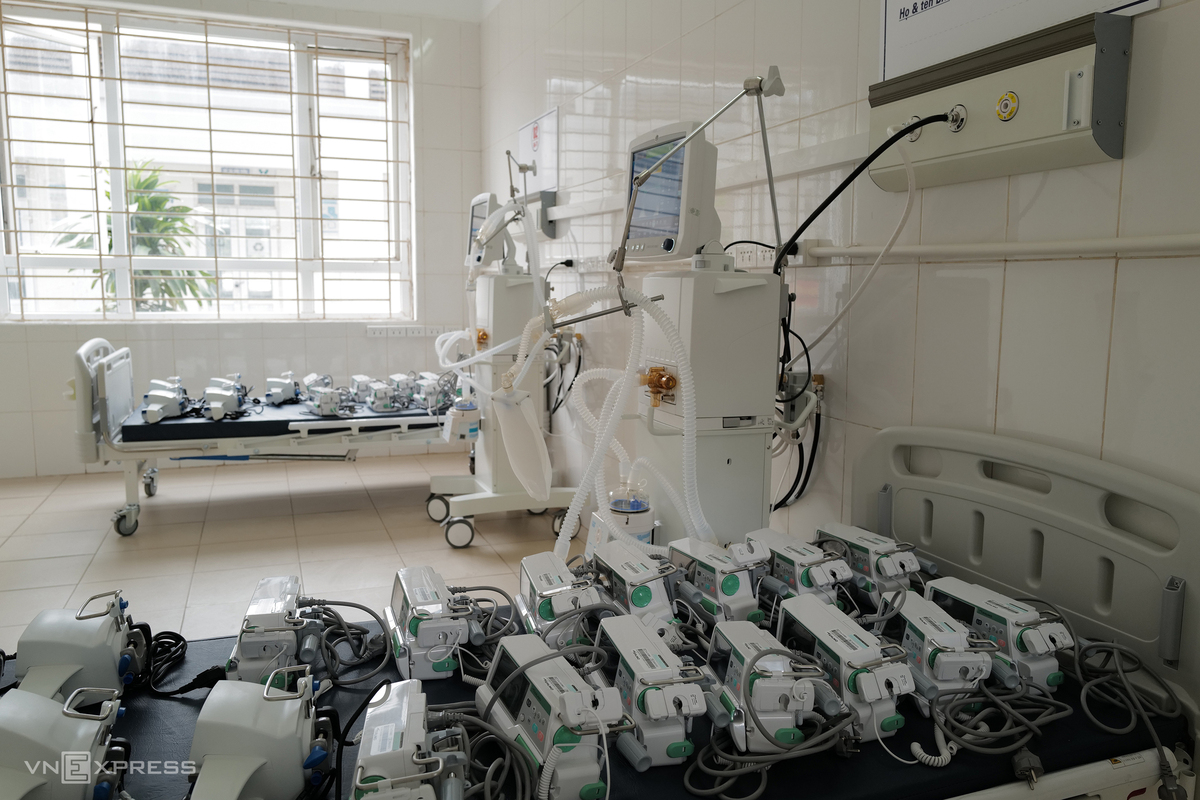 Photo: VnExpress
The center is now equipped with 60 ventilators, ultrasound machines and X-ray machines that can perform the highest level of resuscitation such as ECMO (extracorporeal membrane oxygenation) and dialysis.
"Besides, the center is furnished with oxygen system and central monitor. Therefore, it can provide the best treatment to seriously ill Covid-19 cases," said Do Ngoc Son, deputy director of A9 Emergency Center at Bach Mai Hospital.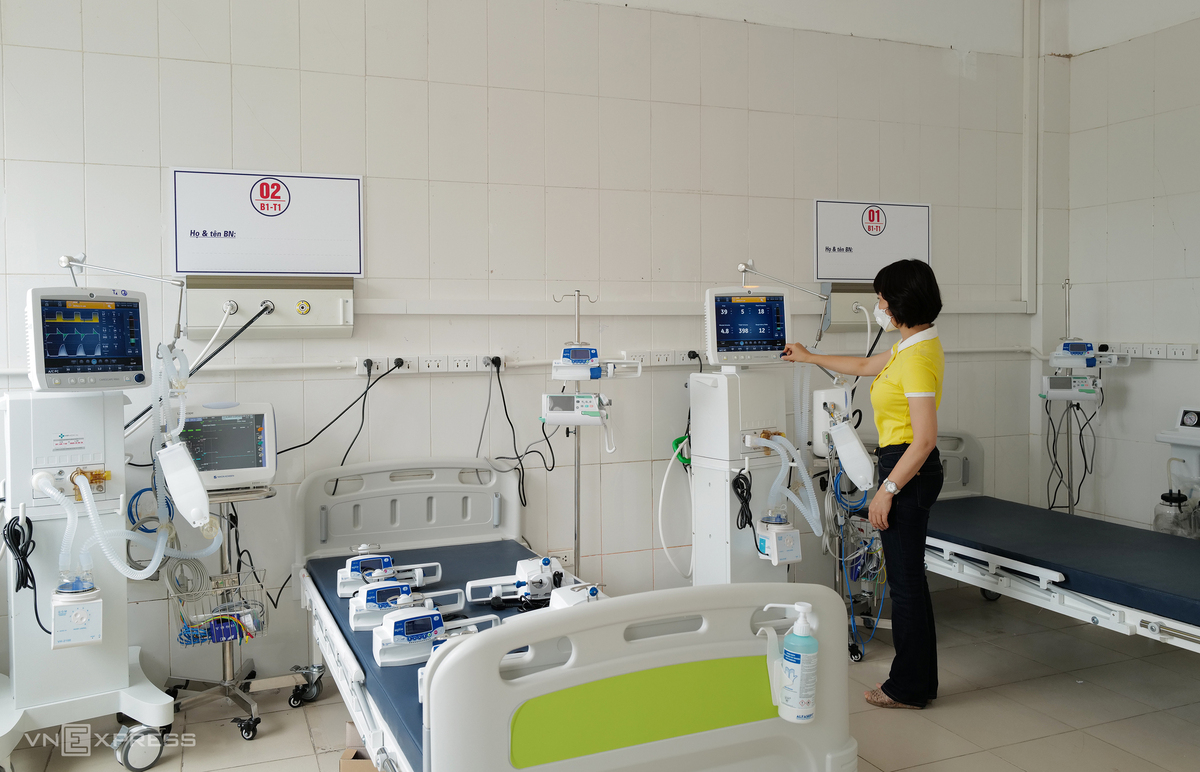 Photo: VnExpress
25 multi-functional ventilators and 15 basic others are tested before putting into use.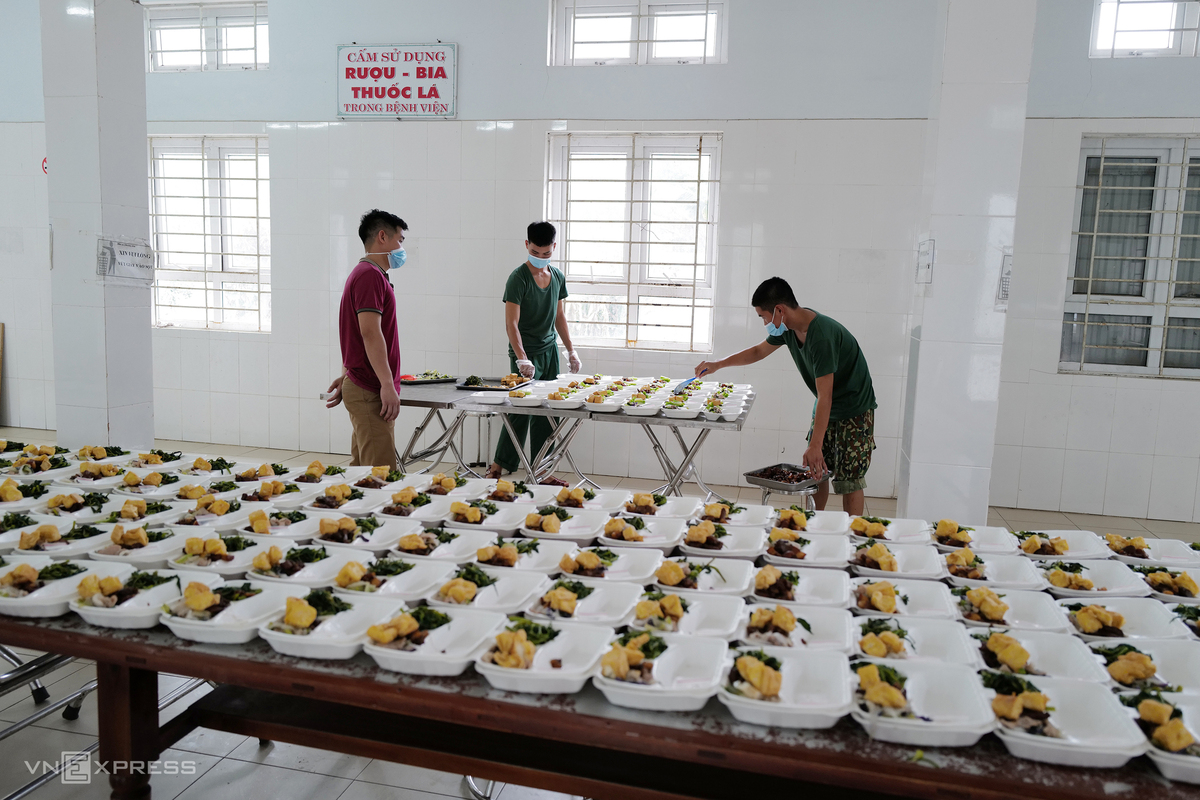 Photo: VnExpress
Serving meals for people working in the center.
Photo: VnExpress
Medical workers from the Hospitals of Bach Mai, Hue and Da Nang arrived at the center to help it in treating Covid-19 patients.
"The Health Ministry and Bac Giang province has mobilized more than 70 doctors and 100 nurses, all specializing in emergency resuscitation to assist the center," said Nguyen Trong Khoa, deputy director of the health ministry's Medical Services Administration.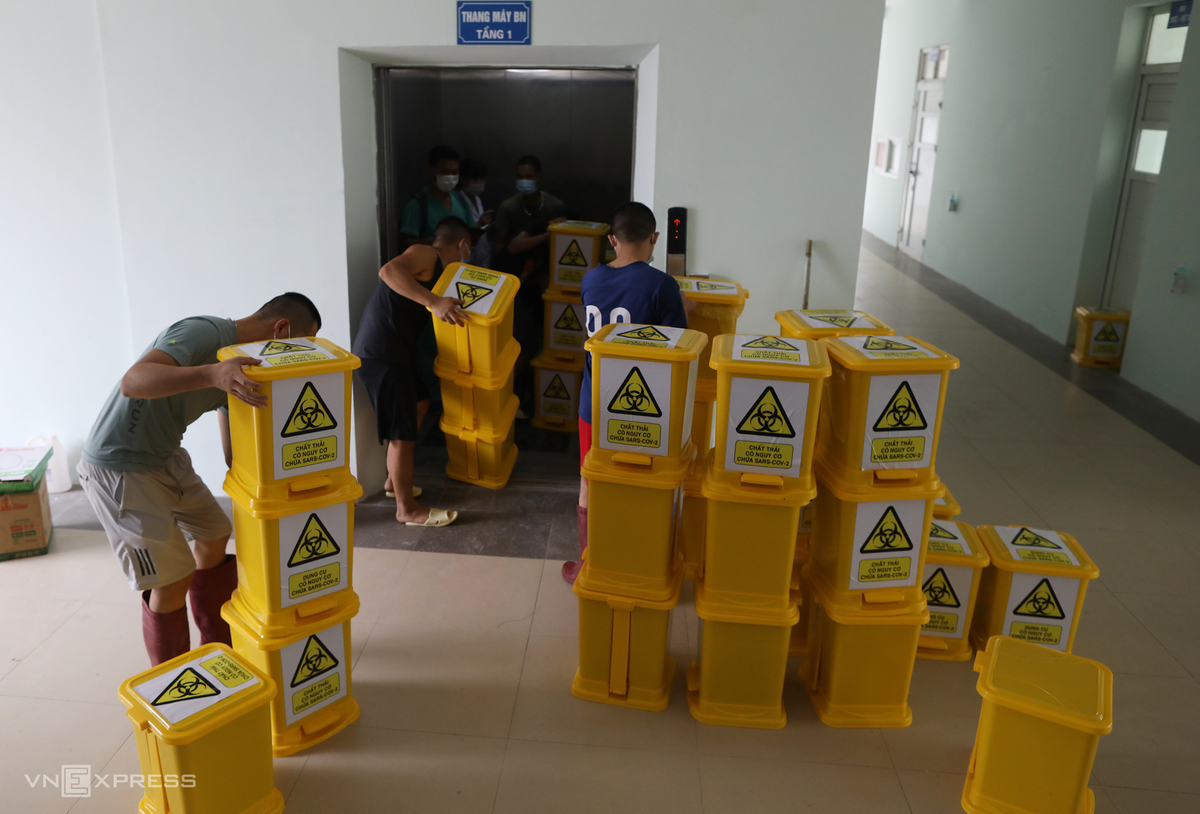 Photo: VnExpress
Standard dustbins for medical waste.
Outbreaks in Bac Giang localized
The outbreaks in Bac Giang province have been localized in Viet Yen district with a decrease in related cases in the community, according to Deputy Minister of Health Nguyen Truong Son.
"Hopefully the pandemic situation in Bac Giang will soon be at ease," the deputy minister said, adding that the province had built an epidemiological map and zoned a number of hotspots.
He requested the province to continue strict epidemiological supervision through tests to early detect Covid-19 cases.
Bac Giang also has a plan to reduce the density in villages and hamlets of Viet Yen district to prevent the spread of the novel coronavirus.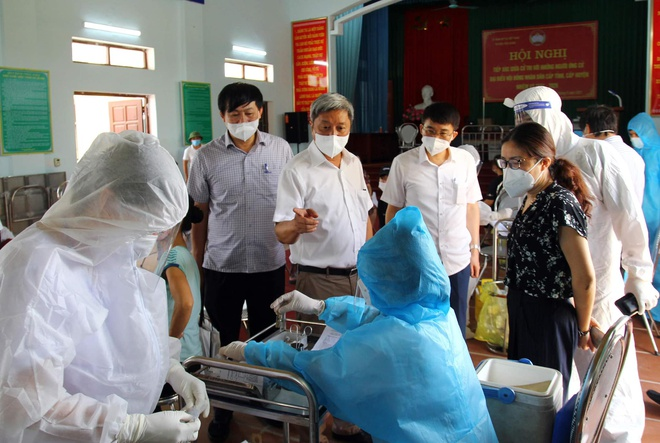 Deputy Health Minister Nguyen Truong Son and leaders of Bac Giang Health Department inspect the immunization in Lang Giang district. Photo courtesy of the health ministry.
The deputy health minister required industrial parks and clusters to strictly adhere to the regulations on Covid-19 prevention and control, especially ensuring all workers tested negative for SARS-CoV-2 before returning to work.
Among Covid-19 patients under treatment at more than 10 medical facilities, there are about 50 critically ill patients, two of whom have used ECMO.
Bac Giang used all 150,000 Covid-19 vaccine doses distributed by the health ministry to its workers, two days earlier than the scheduled.
"This is a very good sign. Hopefully, the national vaccination campaign can continue allocating Bac Giang additional vaccine doses to ensure safety for workers," Son said.
In the latest Covid-19 wave sweeping through the country, Bac Giang has reported 2,989 Covid-19 cases. Vietnam has recorded 5,460 infections in 39 of the nation's 63 cities and provinces.
So far, over 1.2 million people have been vaccinated against Covid-19, mainly frontline workers in the Covid-19 fight, including medics at local hospitals. Of these, more than 33,000 have received the prescribed two doses.