Covid-19 pandemic hampers Vietnamese students' studying abroad
The Covid-19 epidemic has hindered the journey of studying abroad of many Vietnamese students. Although studying online from Vietnam, they still have to pay for tuition like attending offline classes in overseas schools.
According to the statistics by the Department of International Cooperation under the Ministry of Education and Training, there are as many as 190,000 Vietnamese students studying and researching abroad. Due to the impacts of the COVID-19 epidemic, many students have to return to Vietnam and switch to online study. Therefore, the purpose of studying abroad to get access to an advanced education system, internship and job opportunities, cultural and language experiences cannot be fulfilled, VOV reported.
Although studying online from Vietnam, many students still have to pay for tuition like attending offline classes in overseas schools.
Vietnamese students in Australia. Photo: Baoquangnam
After the COVID-19 broke out, Hoang Thi Binh Giang, majoring in Psychology at the Erasmus University Rotterdam the Netherlands had to come back to Vietnam at the end of May 2020. Since then, Binh Giang has transformed to study online through applications on the Internet or video lectures. Due to the difference in the time zone between Vietnam and the Netherlands, Binh Giang's online classes usually take place in the evening. The curriculum mainly focuses on theory, with no exchanges and interactions with classmates, teachers as well as no practice or extracurricular activities. Thus, Giang's goal of studying abroad to being immersed in an international, multi-lingual, and multi-cultural environment has become unfinished.
"The difference of 6 hours between Vietnam and the Netherlands has impacted my life and health. The study load is also heavier and more difficult to organize. I have to rearrange everything by myself. In addition, not taking parting in extracurricular activities makes me gradually lose my motivation and interactivity. Despite spending a large amount of money to pay for tuition, I have not had a chance to immerse myself in the expected environment due to the epidemic", Binh Giang said.
Nguyen Thao Ngan, a second-year student majoring in Communication at the Erasmus University Rotterdam, the Netherlands said "My major requires a dynamic characteristic. Besides studying, my peers participate in many extracurricular activities, clubs or do internships. Many of them have done internships since they were first-year or second-year students. As for me, I have to return to Vietnam; it means that I do not have the opportunity to do internships overseas".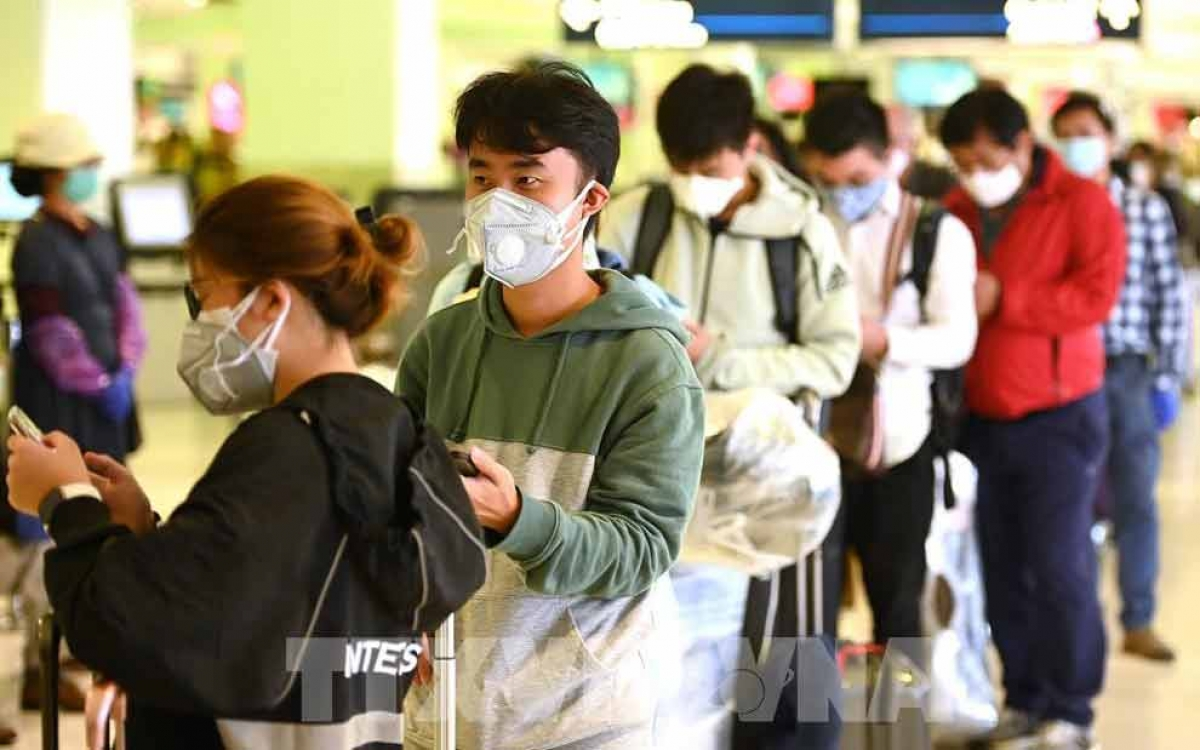 Illustrative photo: VOV
Nguyen Dinh Phu, a third-year student majoring in Tourism at the University of Calabria, Italy said "Online learning leads to the lack of practice and experience. As returning to Vietnam, I cannot take part in trips to tourist destinations. I find it increasingly difficult to achieve my target of finding a job overseas given the complicated development of Covid-19".
Apart from paying for tuition like attending offline classes in schools abroad, many students still have to pay for rent.
Le Vu Anh Thu, a second-year student at the Faculty of Tourism and Hotel Management at the La Trobe University, Australia said "Since returning to Vietnam, my language skills have not been improved. This school year's tuition increased to VND 500 million (US$ 21,652) from VND 400 million (US$ 17,321) last year. Besides, I have to pay for the insurance although I am in Vietnam".
The unimprovement in language skills, no practice, no face-to-face interaction with teachers and friends are among challenges that Vietnamese students have suffered from. Given the complex situation of COVID-19, Vietnamese students have to "study abroad domestically". Many first-year students even choose to come back to Vietnam to study at international schools and give up their dreams of studying abroad.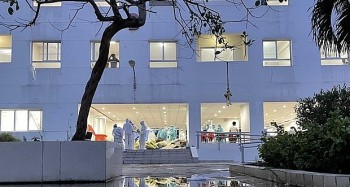 National
Vietnam News Today (Aug. 16): More than 251 million doses of Covid-19 vaccines administered in Vietnam; HCM City ready to reactivate Covid-19 treatment hospitals; Vietnam Airlines opens ticket sales for upcoming Tet Holiday; Demand for logistics real estate increases sharply: Savills Vietnam.