Covid-19 preventive measures: differences between social distancing and self-isolation
Amid the globally terrible coronavirus outbreak, two major measures must be taken for Covid-10 spread preventation are social distancing and self-isolation.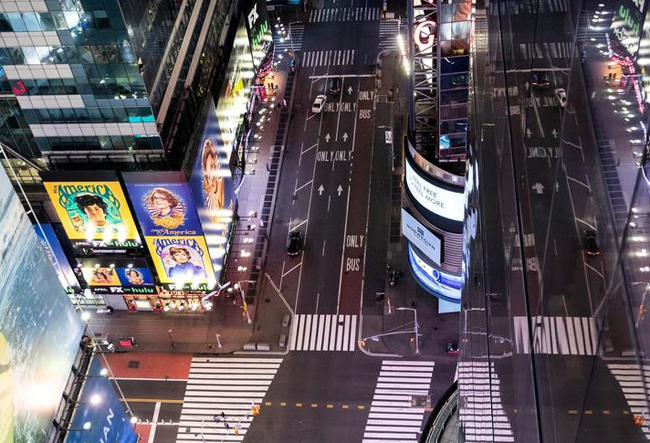 The Time Square in New York (the USA) looks silent in quarantined period due to Covid-19. (Photo: Reuters)
What is social distancing (social quanrantine) ?
BBC informed that the measures include: working at home if possible, only going out in neccessary, avoiding crowded places such as cinema, clubs, and keeping a safe distance to others - around 2 metres.
The social quarantine focuses on reducing interactive numbers as well as creating conditions for their essentially normal activities.
This measure plays a very important role to high-risk people such as the old, vulnerable patients with weaker immune system, pregnants...
Prof William Schaffner in Vanderbilt Medical University suggested that the way of lessening affected risks when going to a shop or supermarket was to chose the right time of going out in early morning or late evening, making sure for fruit and vegestable cleaned and washing hands anytime.
Online orders for food and conveniences are the good measures supporting shoppers and delivers in this difficult time due to the disease. Specialist Celine Gounder in Bellevue Centre Hospital (the USA) suggested a safe distance from delivers for direct contact.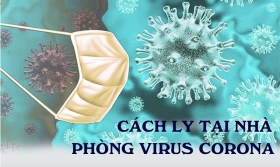 A poster made by Vietnam MoH with the meaning: Staying at home for coronavirus preventation (Photo: MoH page)
What differences from self-isolation
Individuals showing symptoms of infection or direct contacting to Covid-10 infections must implement self-isolation to prevent SARS-CoV-2 spreading.
Self-isolation (self-quarantine) includes: do not go to public places such as: shools, offices, parks, markets..; do not leave home or sleep with others or share common home appliances like: towel, dishes..
Social quarantine can take long time but self- quarantine takes only limited time. For instance, the UK proposed a measure of at least 7-day self-quarantine to people having symptoms of infection. People who direct contact to infectious cases must self-isolate in at least 14 days.
Vietnamtimes.org.vn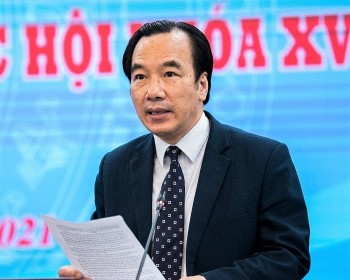 Focus
Consolidation of personnel; building and expanding the network of Malaysian partners; strengthening communication, and contributing to introducing to the people, especially the young generations of the two countries about the country and people of each side... are the focus of the Vietnam-Malaysia Friendship Association in the coming time. Chairman of the Association, Ngo Sach Thuc hopes that "people-to-people diplomacy will continue to be a pioneer in bringing the two countries and cultures closer to the goal of cooperation and integration".