COVID-19 Updates (August 4): Groundwork in China for virus origin probe complete
The World Health Organization also warned Monday that there might never be a "silver bullet" for the new coronavirus, despite the rush to discover effective vaccines.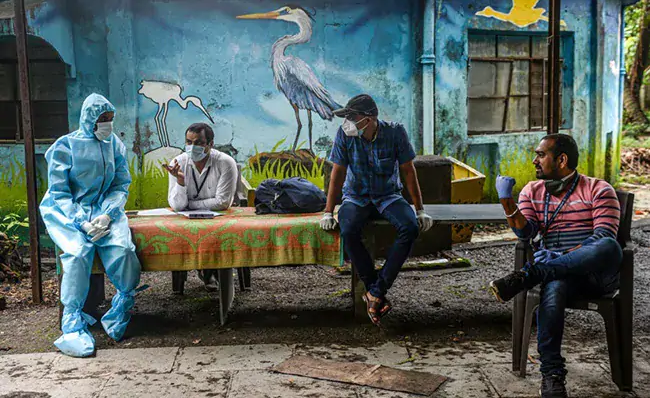 COVID-19 India Updates: More than 11.86 lakh patients have recovered (Photo: NDTV)
WHO: Groundwork in China for virus origin probe complete
The World Health Organization's mission in China laying the groundwork for an investigation into the animal origins of the coronavirus pandemic has concluded, the UN health agency said Monday, according to Hindu Times.
The WHO began pressing China in early May to invite in its experts to help investigate the animal origins of COVID-19. The UN health agency sent an epidemiologist and an animal health specialist to Beijing on July 10 to lay the groundwork for a probe aimed at identifying how the virus entered the human species.
Their scoping mission is now complete, said WHO chief Tedros Adhanom Ghebreyesus told a virtual press conference. Scientists believe the killer virus jumped from animals to humans, possibly from a market in the city of Wuhan selling exotic animals for meat.
Chinese officials said early in the outbreak that the virus may have spread from a market in the city, which sold live and wild animals, but no further confirmation of that has been revealed.
The World Health Organization also warned Monday that there might never be a "silver bullet" for the new coronavirus, despite the rush to discover effective vaccines.
The WHO urged governments and citizens to focus on doing the known basics, such as testing, contact tracing, maintaining physical distance and wearing a mask in order to suppress the pandemic, which has upended normal life around the globe and triggered a devastating economic crisis.
"We all hope to have a number of effective vaccines that can help prevent people from infection," WHO director-general Tedros Adhanom Ghebreyesus told a virtual press conference.
"However, there's no silver bullet at the moment -- and there might never be.", NDTV quoted.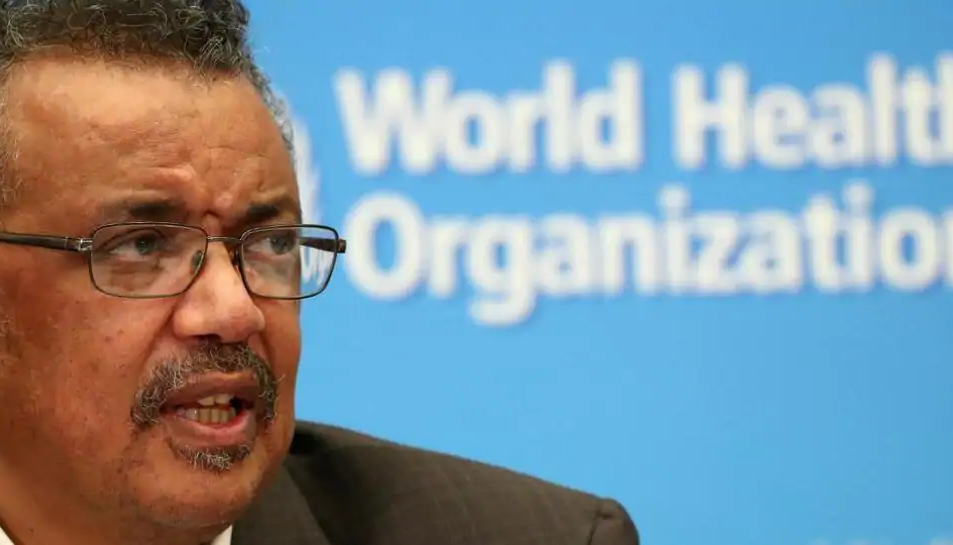 Director-General of the World Health Organization Tedros Adhanom Ghebreyesus (Photo: Reuters)
Japan confirms first cases of COVID-19 in pets
Two pet dogs belonging to two coronavirus patients have tested positive for the coronavirus, a pet insurance company said Monday, marking the first cases in which infection of a pet has been reported in Japan.
The two dogs have not shown any symptoms and one has already shown negative results in more recent tests, Anicom Holdings Inc. said.
While COVID-19 cases have been confirmed among pet cats in a number of countries including the United States, Belgium and France, fewer cases have been reported involving dogs overseas, according to the company.
In China, media reports have said some owners abandoned their pet dogs and cats apparently believing pets can transmit the virus to humans.
However, a Japanese Environment Ministry official said there has been "no evidence identifying pet animals as the source of infection" among COVID-19 cases that have been reported.
"Pet owners need to be careful so as not to catch the virus while avoiding excessive contact with their pets" to protect the animals, the official told Japan Times.
India's COVID-19 tally crossed the 18-lakh mark
India has recorded highest single-day testing by conducting over 6.6 lakh tests to diagnose Covid-19 in the last 24 hours, said the Union Ministry of Health and Family Welfare (MoHFW) on Tuesday.
"In its fight against COVID-19, India scales a new high of 6,61,715 tests in the last 24 hours," said the Health Ministry in a tweet.
According to NDTV, the country now has 18,03,695 infections of the deadly virus which has affected more than 17.5 million people globally. With 771 COVID-19 deaths in the last 24 hours, the number of deaths count has climbed to 38,135, the government said. Several prominent public figures in the country, including Home Minister Amit Shah and Karnataka Chief Minister BS Yediyurappa, have tested positive for the virus, which has led to the death of a minister in the Uttar Pradesh government.
More than 11.86 lakh patients have recovered; the recovery rate stood at 65.76 percent this morning. India has tested a total of 2,02,02,858 samples so far. The positivity rate - percentage of patients who have tested positive for coronavirus - stood at 13.90 percent.
At 3.6 percent, India's rate of increase in cases is more than double than the 1.6 percent in the US and significantly higher than Brazil's 2.3 percent - the only two countries with a higher caseload.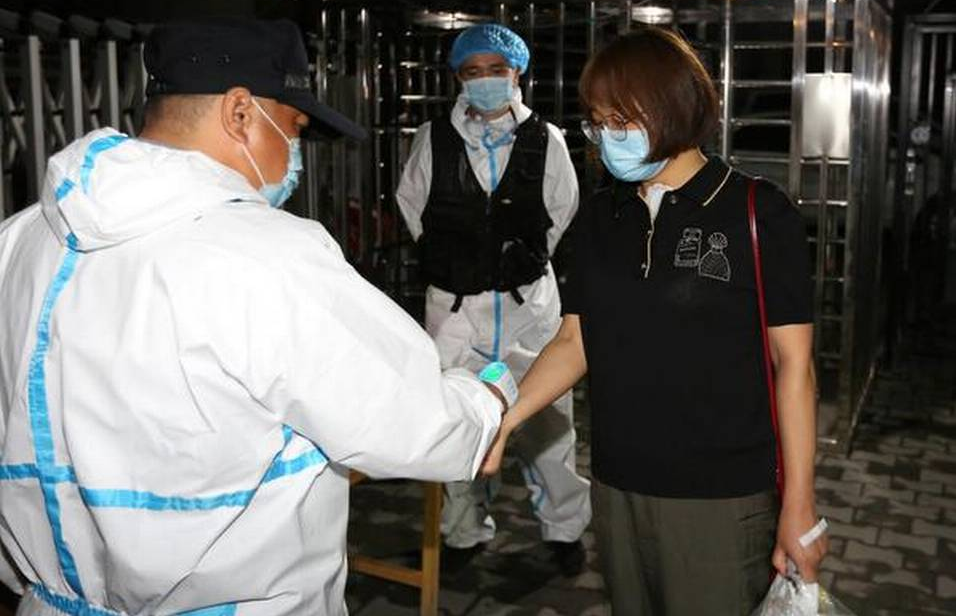 Workers in protective suit measures the body temperature of a woman at the entrance to a residential compound, following the coronavirus outbreak in China (Photo: Reuters)
US COVID-19 deaths rise for fourth week, new cases drop 5%
US deaths from COVID-19 rose for a fourth week in a row to more than 8,500 people in the seven days ended Aug 2, while the number of new cases fell for a second straight week, a Reuters analysis found.
Last week's death toll was 36 percent higher than the previous week, though deaths are a lagging indicator and can continue to rise weeks after new infections drop, cited by CNA.
The number of new COVID-19 cases reported last week fell 5 percent from the previous week to about 435,000, according to the Reuters tally of state and county reports.
California, Florida and Texas collectively accounted for nearly 180,000 of the new cases, though new infections were lower in all three states compared to the previous week.
Nationally, 8.2 percent of tests came back positive for the novel coronavirus, still higher than the 5 percent level that the World Health Organization considers concerning because it suggests there are more cases in the community that has not yet been uncovered.
China detected 36 new cases in the last 24 hours
Both mainland China and Hong Kong reported fewer new cases of COVID-19 on Tuesday as strict measures to contain new infections appear to be taking effect.
Mainland China announced 36 new cases across the country, down from 43 the previous day. Of those, 28 were in the northwestern region of Xinjiang and two in Liaoning province in the northeast.
Another six cases were brought by Chinese arriving from overseas. No new deaths were registered , leaving China's total at 4,634 among 84,634 cases reported since the virus was first detected in the central Chinese city of Wuhan late last year.
Hong Kong reported 78 new cases over the previous 24 hours, the first time in almost two weeks that new cases had fallen into double-digits.
China's central government also sent a medical team to assist in efforts and an exhibition center has been converted into a temporary hospital in the event beds run short. Deaths from the disease in Hong Kong have risen to 38 among 3,589 total cases, cited by The Hindu.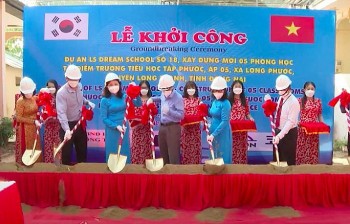 Friendship
The Union of Friendship Organizations of Dong Nai Province and COPION (Co-operation & Participation In Overseas NGOs) kicked off another LS Dream School project in the southern province.