COVID-19 Updates (July 10): WHO launch independent panel to review handling of COVID-19
According to the Worldometers, as of 6 am, July 10, there are 12,376,423 people worldwide infected with Covid-19, including 556,473 deaths and 7,181,093 patients recovered.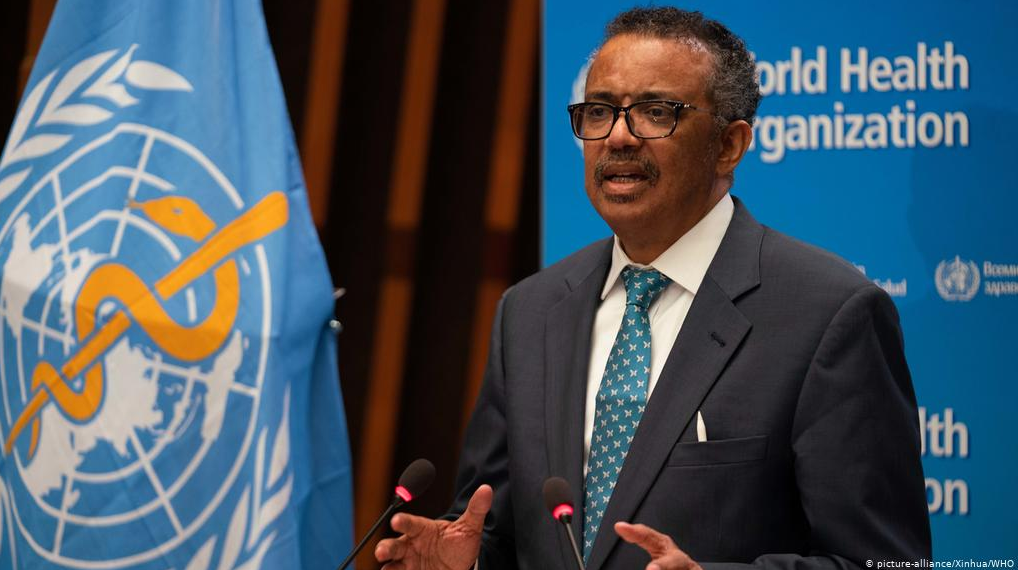 WHO Director-General announced the initiation of the Independent Panel for Pandemic Preparedness and Response (Photo: Reuters)
WHO launches independent panel to review handling of COVID-19
On July 9, WHO Director-General announced the initiation of the Independent Panel for Pandemic Preparedness and Response (IPPR) to evaluate the world's response to the COVID-19 pandemic.
In remarks to WHO Member States, Director-General Tedros Adhanom Ghebreyesus said the Panel will be co-chaired by former Prime Minister of New Zealand Helen Clark and former President of Liberia Ellen Johnson Sirleaf. Prime Minister Clark went to on lead the United Nations Development Programme and President Sirleaf is a recipient of the Nobel Peace Prize.
Operating independently, they will choose other Panel members as well as members of an independent secretariat to provide support.
Dr Tedros proposed that a Special Session of the Executive Board be called in September to discuss the Panel's progress. In November the Panel will present an interim report at the resumption of the World Health Assembly.
In January 2021, the Executive Board will hold its regular session, where the Panel's work will be further discussed; and in May of next year, at the World Health Assembly, the panel will present its substantive report.
The Director-General noted that the Independent Oversight and Advisory Committee for the WHO Health Emergencies Programme will also continue its existing work.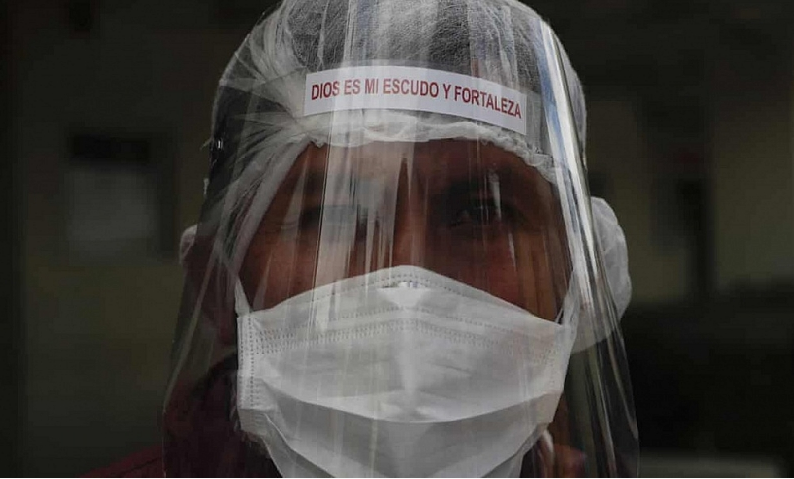 A Bolivian medical officer wore and anti-COVID-19 mask while on duty (Photo: AP)
US number of infections shows no positive sign
The number of people hospitalized with Covid-19 also increased by 5% or more Wednesday in 25 states, based on a seven-day moving average, according to data compiled by the COVID Tracking Project.
Nationally, coronavirus cases were growing in 40 states of the USA. As of Wednesday, based on a seven-day moving average, cases across the U.S. grew by more than 20% compared with one week ago according to the CNBC analysis.
California and Florida were among 12 states that hit a record-high, seven-day average for daily new coronavirus cases on Wednesday, according to a CNBC analysis of data compiled by Johns Hopkins University.
California had 7,697 new coronavirus cases based on a seven-day moving average, which is more than 26% higher compared with a week ago, according to the analysis. Florida's seven-day average of daily new cases stood at 9,255 as of Wednesday — a nearly 30% jump since last week.
Florida also saw a spike in the percentage of positive Covid-19 tests at 18.4% on Wednesday, after Vice President Mike Pence said the state's so-called positivity rate was "flattening."
Brazil breaks the record for the number of deaths
Brazil stands as the second worst-hit country by the pandemic as the death toll has climbed to 67,964 in the Latin American country with 1,223 new fatalities recorded in the last 24 hours, according to the country's Health Ministry.
With a population of over 211 million, Brazil is regarded as the "epicenter" of the outbreak in Latin America. President Jair Bolsonaro, who recently contracted the virus, is accused of underestimating the disease.
Meanwhile, the Mexican Health Ministry registered 782 new deaths, and the tally of cases surged to nearly 33,000.
Confirmed cases now stand above 275,000 as 6,995 more people contracted the virus, while around 168,000 people have recovered after getting infected.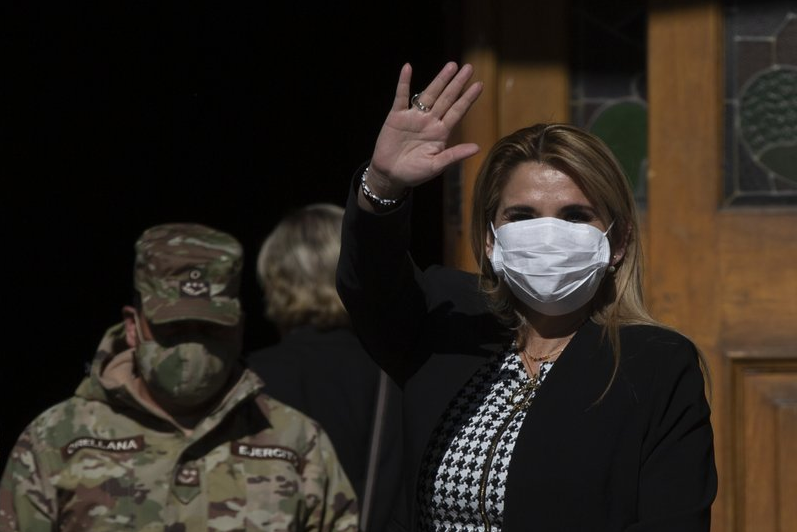 Bolivian Interim President tested positive for SARS-CoV-2 virus (Photo: AP)
Bolivian Interim President tested positive for SARS-CoV-2 virus
Days after Brazil's president said he had contracted COVID-19, another South American leader, Bolivia's interim president, Jeanine Áñez, said she too had tested positive for the coronavirus.
The announcement from Áñez came on the same day that Venezuela's socialist party chief, Diosdado Cabello — considered the second-most powerful person in the country after President Nicolás Maduro — also announced that he had become ill with COVID-19.
Bolivia has confirmed nearly 43,000 infections and more than 1,500 deaths, according to data collated by Johns Hopkins University. Officially, Venezuela has fewer cases than much of the rest of the continent, but those numbers have been increasing.
India's cases jump, transmission rate increases
According to AP News, India reported nearly 25,000 new coronavirus infections Thursday and its transmission rate is increasing for the first time since March.
The new cases bring the total in the world's third worst-affected country to 767,296. India's health ministry said the COVID-19 death toll had risen to 21,129.
Research by the Institute of Mathematical Sciences in Chennai shows that India's virus reproduction rate ticked up in the first week of July to 1.19 after steadily falling from peak transmission of 1.83 in March. The rate needs to be below one for new cases to start falling.
India's infection numbers have skyrocketed since lockdown restrictions were eased. At the same time, testing has ramped up to more than 200,000 samples a day, compared to just a few hundred in March.
Health experts say the true extent of the virus's spread in India is unknown and more testing must be done, given its population of nearly 1.4 billion people.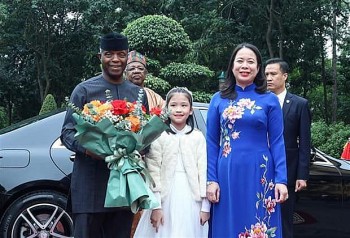 National
The two countries have strived to raise their bilateral trade to over USD 500 million and become important trade partners of each other in respective regions.