COVID-19 Updates (July 8): Spain experts dismiss community immunity to corona virus
As of 6am on 8/7, Worldometers recorded 11,937,388 people globally infected with acute respiratory tract infection, Covid-19, including 545,505 deaths and 6,837,928 patients recovered.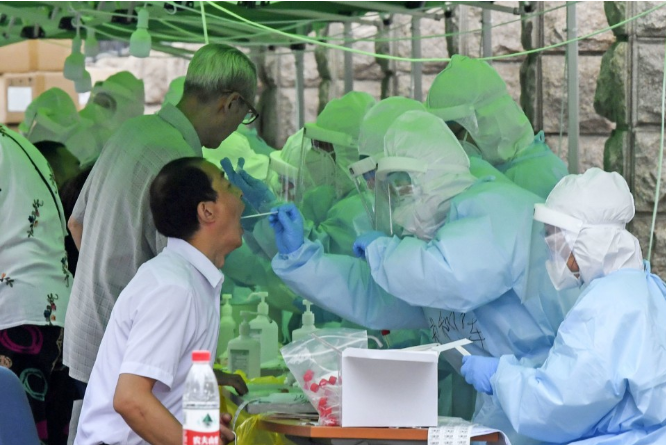 Chinese citizens taking SARS-CoV-2 test in Beijing (Photo: Kyoto News)
WHO: New evidence that the SARS-CoV-2 virus can be transmitted through the air
After 3 days of slight decrease in the number of new cases to below 195,000, July 7 saw a rise in figures of fresh infection worldwide, with 203,357 cases in the past 24 hours.
General Director of the World Health Organization (WHO), Tedros Adhanom Ghebreyesus, said on July 7 in an online press conference, that the pandemic was still quickly progressing and it was clear that we have not yet reached the peak of this pandemic.
Meanwhile, WHO Professor Benedetta Allegranzi admitted, "there is new evidence" about SARS-CoV-2 transmission through the air. This comment came after an international team of scientists concluded that the virus could spread at a distance of more than 2m.
The United States remains the most heavily affected by the Covid-19 epidemic
In the past 24 hours, the number of new cases recorded in the US is 52,130, this is the 14th day in a row the US recorded new cases per the day surpasses 40,000. The number of new cases has increased sharply in 39 US states in recent days, of which 16 states recorded the highest days since the outbreak, resulting in hospital overcrowding.
Despite the deteriorating situation of the Covid-19 epidemic, White House officials said that the US economy, which is struggling due to the effects of a nationwide blockade imposed in March and April, will not closed again, according to NBC News.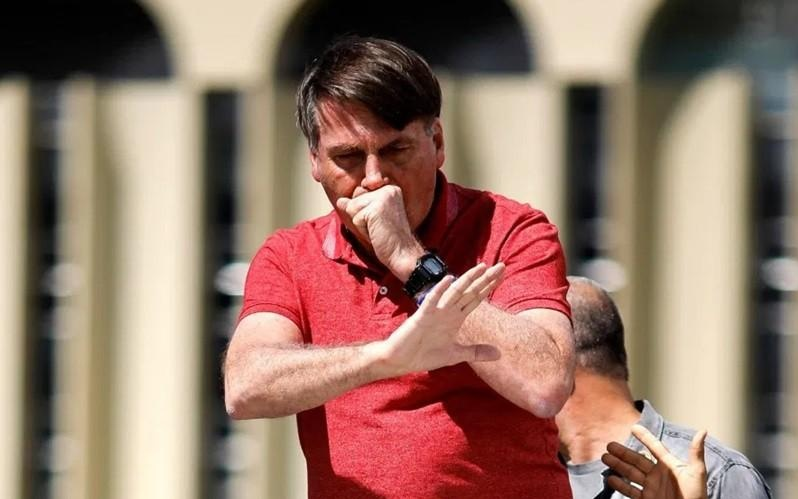 Brazil's President tested positive for SARS-CoV-2 (Photo: Baoquocte)
Brazil's President tested positive for SARS-CoV-2
Brazil holds the second highest number of infections and deaths in the world with 48,584 new infections recorded in the past 24 hours, bringing the total number of its Covid-19 cases to 1,674,655, including 66,868 deaths.
On July 7, President Jair Bolsonaro confirmed positive for SARS-CoV-2 after he had symptoms of the diseases and conducted the fourth test, according to BBC. Earlier, President Bolsonaro has repeatedly lowered the risk of the Covid-19 epidemic and urged local authorities to reduce the blockade which he said was negatively affecting the Brazilian economy.
In Brazil, many restaurants, bars, and salons in the economic center of Sao Paulo reopened on July 6 after more than 100 days of closure due to Covid-19. In the new phase of reducing the epidemic measure, businesses may be open for a maximum of 6 hours a day but are not allowed to operate more than 40% of capacity and must comply with hygiene measures and social spacing.
Complication infection situation continues in Asia
China's National Health Commission (NHC) announced eight fresh cases of Covid-19 on July 7. So far, China has a total of 83,565 cases, including 4,634 deaths and 78,528 patients cured.
India, the third-largest pandemic region in the world continues to record new Covid-19 infections above 20,000, reaching 23,135 cases in the past 24 hours, bringing the total number of infected people to 743,481 with 20,653 deaths, in the context that the country promotes reducing prevention measures to resume economic activities.
In Iran, health officials reported an additional 200 deaths in the past 24 hours. This is the highest number of deaths since the pandemic outbreak in the Middle East in February, bringing the total number of Covid-19 deaths in the country to 11,931.
In Indonesia, the number of new Covid-19 infections per day remains above 1,000. In the past 24 hours, Indonesia recorded 1,268 new cases, bringing the total number of people infected to 66,226, including 3,309 deaths.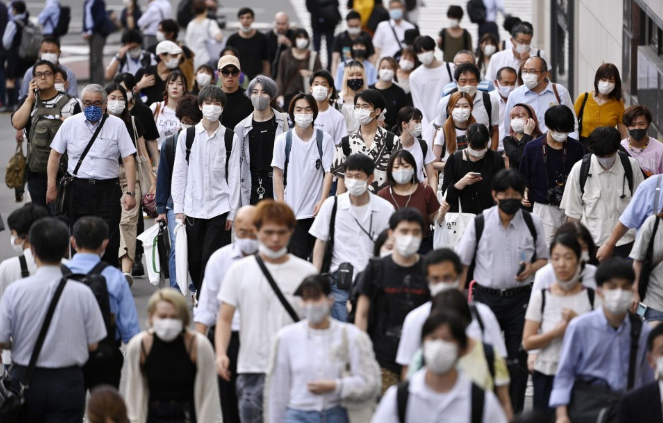 Japanese citizens wearing masks on street (Photo: Kyoto News)
Spanish researchers found no evidence of community immunity to SARS-CoV-2
A new Spanish study published in the medical journal The Lancet shows that there is no community immunity to the SARS-Cov-2 virus.
Spanish scientists conducted a study of 61,000 people to identify those with antibodies against Covid-19 disease. As a result, only 5% of these individuals have acquired SARS-Cov-2 anti-virus immunity.
Epidemiologist of the Free University of Belgium (ULB), Marius Gilbert affirmed: "Even in the most affected areas of the Covid-19 pandemic, the proportion of people with antibodies to the SARS-Cov virus-2 is very low. Therefore, we cannot obtain community immunity against SARS-Cov-2. "
The research also reveals that there are still many mysteries surrounding this new virus. According to Belgian epidemiologist Marius Gilbert, perhaps the immune defense mechanism for Covid-19 disease does not take place through the production of antibodies. And these antibodies do not last long in humans after the body is infected.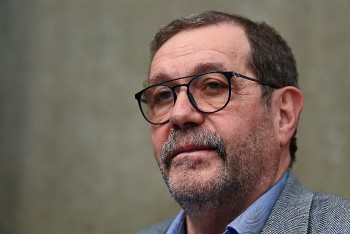 World
Alain Aspect, who won a long-expected Nobel Physics Prize on Tuesday, not only helped prove the strange theory of quantum entanglement but also inspired a generation of physicists in his native France, according to former students and colleagues.