COVID-19 Updates (July 9): South Africa enters 'pandemic peak'
South African Health Minister Zweli Mkhize warned the people that they were starting to face the worst stage of the Covid-19 pandemic in a speech on July 8.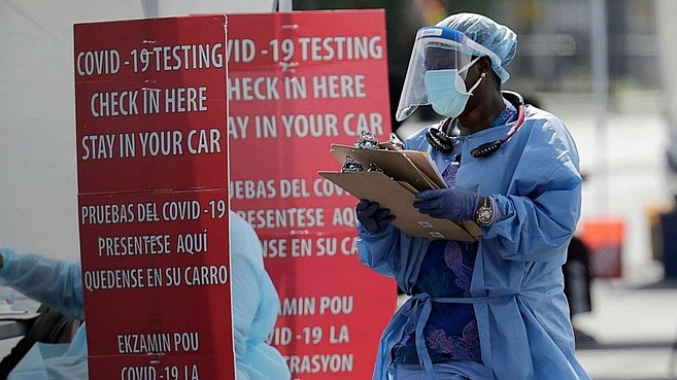 Medical personnel at Covid-19 test site in Florida (Photo: AP)
China government agreed to welcome the WHO expert team
China on Wednesday (July 8, 2020) agreed to send the World Health Organization's (WHO) team of experts to Beijing to trace the origin of COVID-19.
"After consultation, the Chinese government has agreed that WHO will send a team of experts to Beijing to trace the origin of COVID-19," said Zhao Lijian, China's Foreign Ministry spokesperson.
Zhao Lian Jian said WHO and China had maintained contact and cooperation since the Covid-19 pandemic broke, reported by Zee News.
The US set a new record for the number of new COVID-19 infections per 24 hours
On 7/7, the US broke a new record of the new Covid-19 cases with more than 60,000 fresh cases detected within 24 hours, according to CNBC.
By May 20, all US states had begun to lift their social isolation orders and other regulations that prevented the spread of Covid-19. The number of new infections increased every day in the past few weeks to 20,000. By last week, this number had exceeded the record of 50,000 people.
Many states recorded a record number of new infections last week, including California, Texas, and Florida. These three states account for 27.4% of the 328 million people living in the United States, according to the latest estimates by the US Department of Population.
Two groups of volunteers were selected for coronavirus vaccine trials in Russia (Photo: TASS)
Russia developing 17 potential COVID-19 vaccines
According to TASS, Russia is currently developing 17 potential vaccines against COVID-19, a disease caused by the novel coronavirus, Russian Health Minister Mikhail Murashko said on Wednesday.
"There are 17 vaccines that have shown to be promising, and in-depth work on their development is currently underway," the minister said in an interview with Rossiya-1 channel.
Murashko noted that every Russian citizen would decide for themselves whether they want to get vaccinated against the novel coronavirus. "On the whole, vaccination in our country can only be carried out with the citizens' consent. We see that the interest in a vaccine is rather high. People have understood the importance of vaccination, and I would like to note that in this period, the number of vaccination supporters has risen," he said.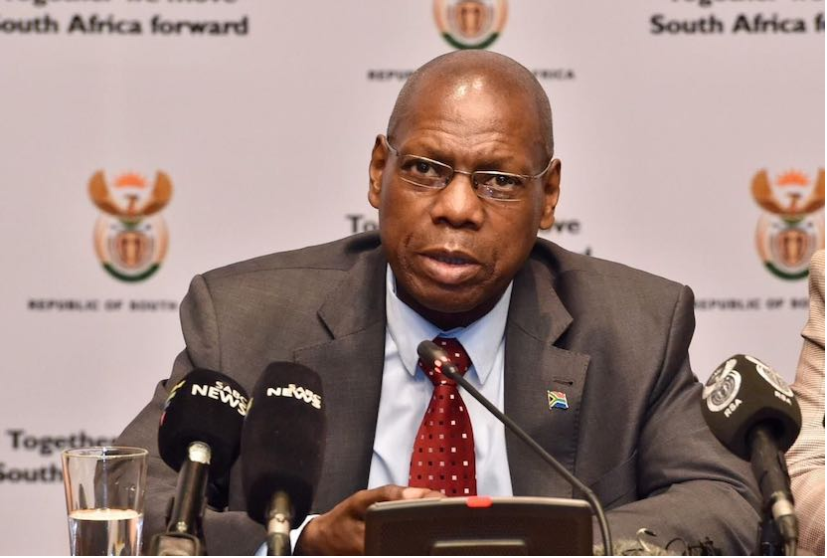 South Africa Health Minister Zweli Mkhize on a Press Conference (Photo: NBA)
South Africa facing the pandemic peak
Health Minister Zweli Mkhize said on July 8 that south Africa's COVID-19 peak is expected around mid-August - but at a lower level than previously projected.
Mkhize says fewer people were infected in May and June than was previously predicted.
"While the model projects a lower need for hospital (non-ICU) and ICU beds at a national level, bed capacity is still expected to be breached or overwhelmed in all provinces", quoted by East Coast Radio. "Currently planned hospital beds in the Eastern Cape and Gauteng are projected to be insufficient for combined non-ICU bed demand and the overflow from ICU once ICU capacity has been breached."
He says the department has a coronavirus Surge Strategy in place in anticipation of the peak.
"This will ensure that the department increases capacity for COVID-19, while at the same time continuing to deliver other health services to the health care users," says Mkhize.
Brazillian President Bolsonaro is criticized for his anti-mask-wearing opinion (Photo: CNN)
Brazilian President sued for abandoning his mask despite being infected with Covid-19
The Brazilian Press Association has said it will file a lawsuit in Brazil's Supreme Court against President Jair Bolsonaro over possibly exposing members of the media to Covid-19, according to a statement from the association on Tuesday.
According to CNN, the association, known as ABI, alleged Bolsonaro did not respect the health safety distance from reporters and took off his mask at Tuesday's televised press conference in the capital Brasília, where he announced that he had tested positive for Covid-19.
ABI's statement accuses Bolsonaro of endangering the lives of journalists who were present. "The country cannot watch continued behavior that is beyond irresponsible and constitutes clear crimes against public health, without reacting," said the association's president, Paulo Jeronimo de Souza.