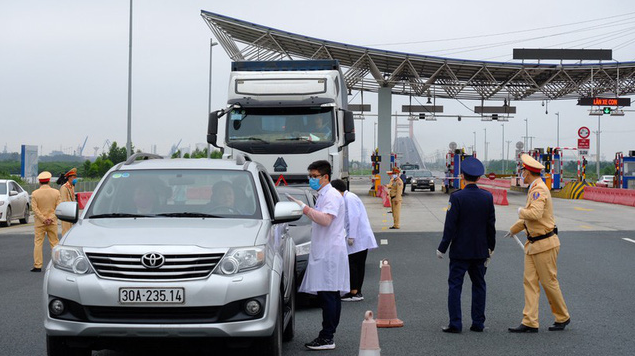 Quang Ninh removed COVID-19 quarantine posts. (Photo: Ministry of Health)
12 hours of no new infection, 868 patients successfully cured
According to the 6 am report on September 9 of the National Steering Committee for COVID-19 Prevention and Control, Vietnam has spent 12 hours without new cases of COVID-19. September 9 also marks the 7th day in a row that Vietnam does not detect any community infection. Currently, 868 out of 1,054 patients have been cured.
Up to now, among COVID-19 patients being treated in 18 medical facilities nationwide, the number of cases that has first-time negative test result with SARS-CoV-2 is 13, 21 cases have their second time negative test, 24 has the third. Besides, 6 patients are reported to have severe prognosis and facing the risk of death.
Quang Ninh removed COVID-19 quarantine posts
Quang Ninh province has just issued a notice to halt the working of quarantine control points for the prevention of COVID-19 all over the province. The notice came into effect from 3 pm, September 8, 2020.
Accordingly, all public and private passenger transport vehicles from Quang Ninh to other city and vice versa are allowed to operate normally. However, they have to adhere to pandemic prevention and control measures according to current regulations.
People coming from/passing through Hai Duong province are required to make medical reports according to regulations. Officers and workers coming from Hai Duong province have to regularly monitor their health and control travel history; promptly notify health authorities and facilities if there are epidemiological symptoms related to COVID-19.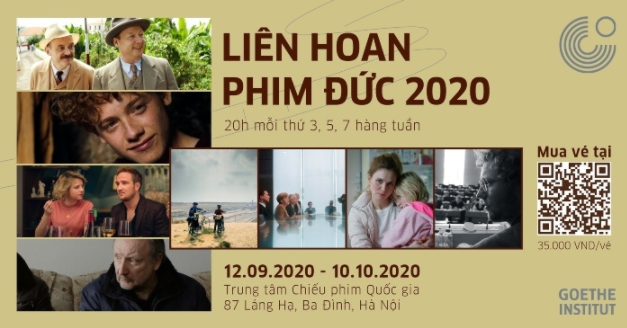 10th German Film Festival to be held in Hanoi despite COVID-19 context. (Photo: Goethe-Institut)
10th German Film Festival to be held in Hanoi despite COVID-19 context
The Goethe-Institut Hanoi, the organizer of the German Film Festival, said while the fight against the COVID-19 pandemic has not gained complete success, it is still managing to keep regular cultural dialogues and activities going.
German Film Festival 2020 will take place from September 12 to October 10 in Hanoi. Due to the impact of COVID-19, the Goethe-Institut can not bring the festival to Ho Chi Minh City, Hoi An, and Dalat as previously planned.
Mr. Wilfried Eckstein, director of the Goethe-Institut Hanoi, said: "Although this approach is a bit risky for the organizers because COVID-19 pandemic development is complicated, however, we are ready to take risks. The whole world is still fighting hard to control this epidemic, but the Goethe-Institut still strives to keep cultural dialogues uninterrupted."
German Film Festival 2020 introduces to the audience 8 films that are carefully selected.
Valerie Mai