Covid-19 vaccination: Many countries begin vaccinations as massive rollout starts
Many countries over the world started to roll out coronavirus vaccines to the public.
Placing a high priority on front-line health workers
Russia began distributing its COVID-19 vaccine on December 5, with Moscow as the focal point for people to participate in the first mass vaccination against the virus.
The Russian-made Sputnik V vaccine will be distributed at 70 clinics around Moscow, but it has been made available first to doctors and other medical workers, teachers and social workers. The government has deemed these groups to be at the highest risk of exposure to the disease.
"Over the first five hours, 5,000 people signed up for the jab — teachers, doctors, social workers, those who are today risking their health and lives the most," Moscow Mayor Sergei Sobyanin wrote on his personal website on December 4, ahead of the vaccination drive kickoff.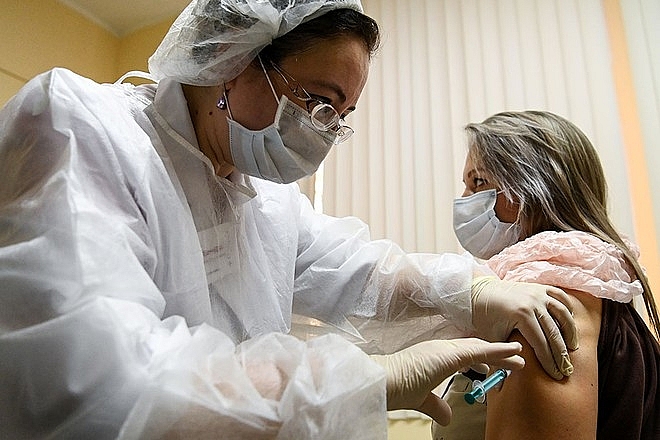 Covid-19 vaccination at a hospital in Moscow, Russia on December 5 PHOTO: AFP
President Vladimir Putin has directed the rollout of voluntary vaccinations across the country this week, and Russia will complete production of 2 million doses within the next few days.
The British government announced on December 6 that the country was about to become the first country to vaccinate Pfizer/BioNTech, with a plan to distribute to hospitals and clinics. From December 8, vaccinations will be given priority to people over 80 years of age, primary care staff, nursing center staff and the elderly.
The UK has ordered enough vaccines to deliver to 20 million people, of which about 800,000 will be received this week. After the UK, Bahrain becomes the second country to certify the Pfizer/BioNTech vaccine, while the US is expected to soon certify this one. Many other countries such as France, Belgium, Spain, Mexico, Norway, Bulgaria ... are also preparing to vaccinate different kinds of Covid-19 vaccines and give priority to high-risk groups such as health workers.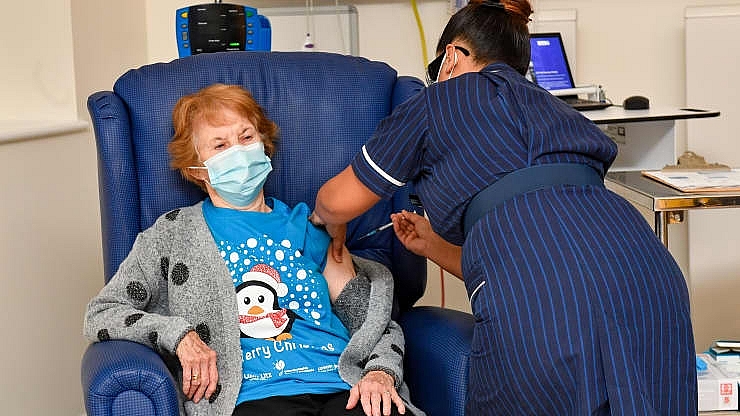 Margaret Keenan, 90, is the first patient in the United Kingdom to receive the Pfizer/BioNtech covid-19 vaccine at University Hospital, Coventry. Photo: Getty Images.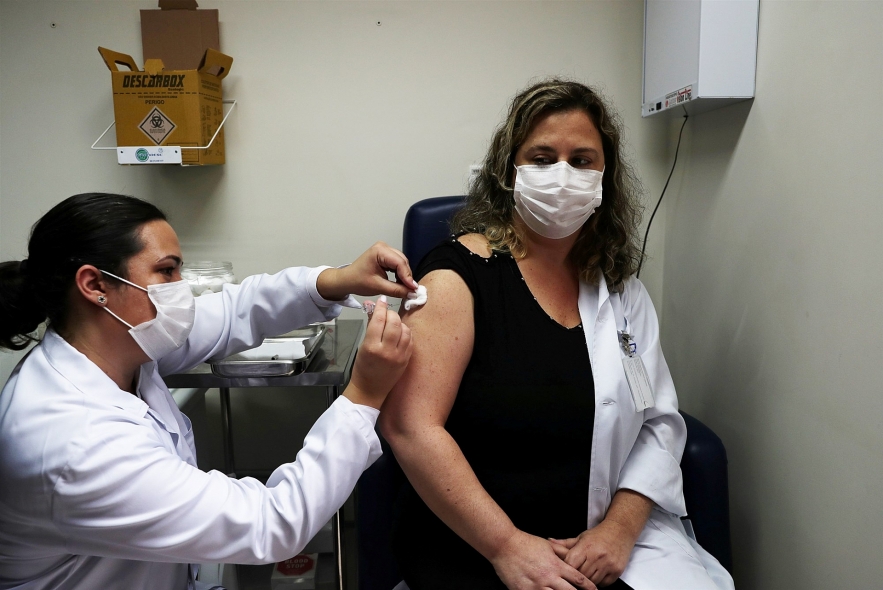 A nurse administers China's SinoVac coronavirus potential vaccine to a volunteer in Sao Paulo, Brazil, on July 30, 2020.Amanda Perobelli / Reuters
In China, provincial governments are ordering domestic vaccines, although the government has not officially announced the distribution plan across the country. Currently, more than 1 million health workers and people at high risk in China have been vaccinated under the emergency use plan. At least 5 vaccines from four Chinese brands are being tested in more than 10 countries around the world.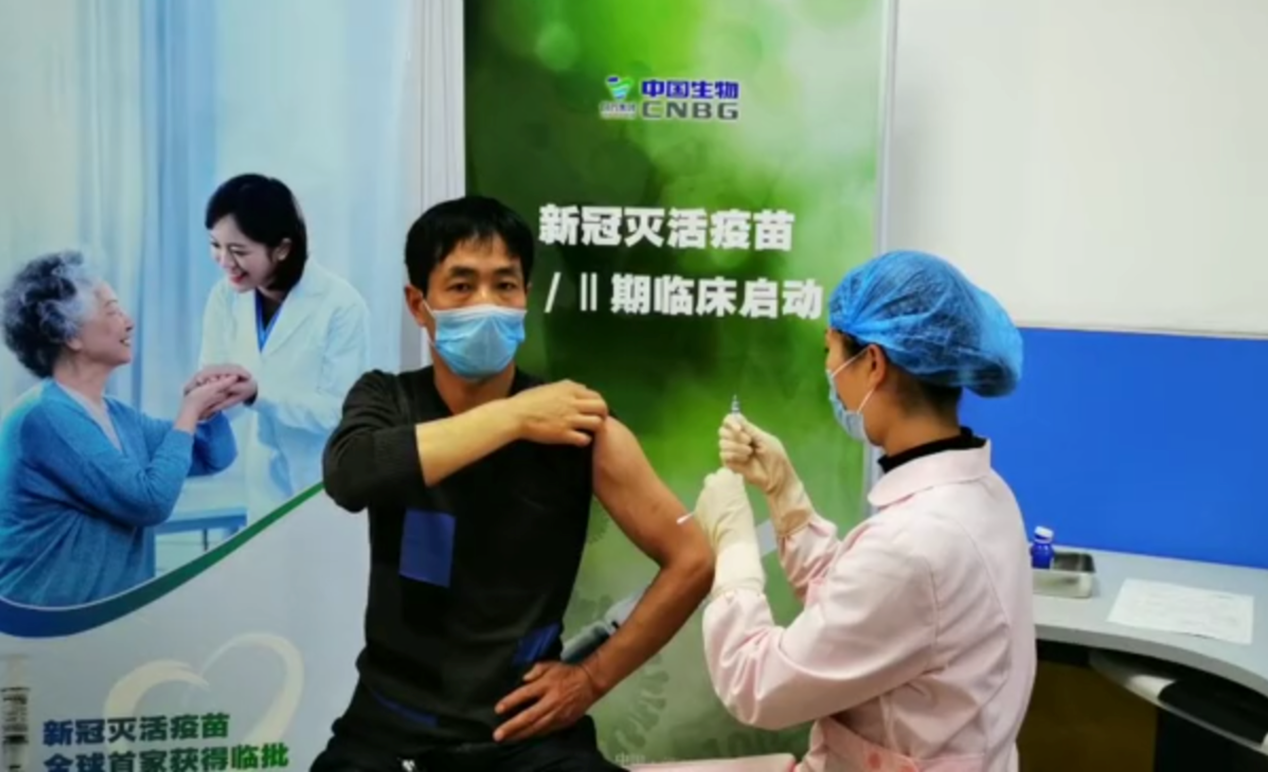 A volunteer in central China's Henan Province is being injected with the inactivated COVID-19 vaccine. /Photo courtesy of CNBG
Vaccine concerns for the poor countries
In the context of many countries promoting the Covid-19 immunization plan, The Coalition for Epidemic Preparedness Innovations (CEPI)
warns the risk of being neglected by poor countries in efforts to contain disease. "If you draw pictures around the world of people in rich places getting vaccinated and nothing happening in developing ones, that is a huge problem," said Frederik Kristensen, CEPI Deputy Director.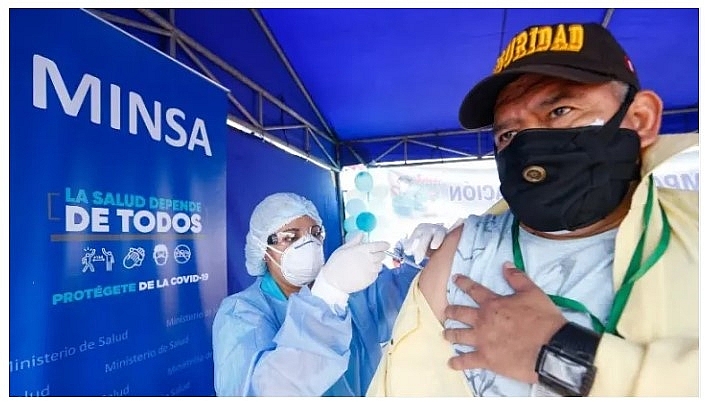 A health professional participates in a vaccination campaign in Lima, Peru. Photo by: Minsa / Handout / Latin America News Agency / REUTERS
Founded in 2017, CEPI is pursuing a commitment to raise $ 1.1 billion to develop 9 types of coronavirus vaccines, including vaccines of Moderna (USA) and AstraZeneca (UK).
CEPI is now working with the World Health Organization (WHO), the Global Alliance for Vaccines and Immunisation (GAVI) to work to provide 2 billion doses for a globally fair share of vaccines under the COVAX initiative.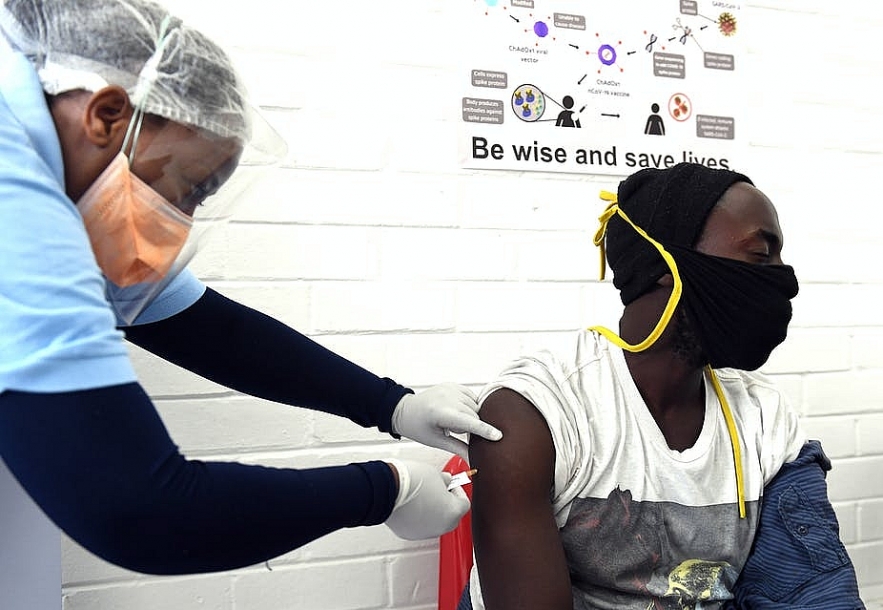 A volunteer receives an injection from a medical worker during the country's first human clinical trial for a potential vaccine against COVID-19 in Soweto, South Africa. Felix Dlangamandla/Beeld/Gallo Images via Getty Images
Soumya Swaminathan, WHO chief scientist, yesterday said COVAX hoped to have 500 million doses of Covid-19 vaccine in the first quarter of 2021. Currently, 189 countries have joined the initiative, including the United States.
According to the expert, if COVAX reaches its goal of having at least 2 billion doses next year, the "acute phase" of the pandemic could be stopped by reducing mortality and the impact on health. However, experts also warn that vaccination is not enough to end the pandemic, and prevention measures still play an important role.