COVID-19 vaccine's expected to have in Vietnam soon
Vietnam expects to have a safe and effective Covid-19 vaccine in October 2021 when shortening the reviewing, appraising and approving of clinical trial process as well as testing and licensing of Covid-19 vaccine.
These are the information shared by Mr. Nguyen Ngo Quang, Deputy Director of the Department of Science, Technology and Training under Ministry of Health on the sidelines of the seminar "Deploying research on production, clinical trials, and licensing use of vaccine in Vietnam" took place on July 22, nhandan reported.
Vietnam finalizes instructions on the production
of Covid-19 vaccine
According to Mr. Nguyen Ngo Quang, on the basis of countries' emergency guidance, especially the United States and the common European community, the Ministry of Health is finalizing guidelines and processes to consider and appraise the approval for clinical trials, testing, licensing of Covid-19 vaccine in case of emergency.
Basically, these processes are implemented in accordance with the general international guidelines with the principle of ensuring scientific, ethical and time-consuming ways to produce safe and effective products to protect people's health.
Accordingly, in terms of the appraisal process, the guide is expected to shorten the required time. Previously the appraisal period was about two months (60 days), it is expected to be shortened to 10 days.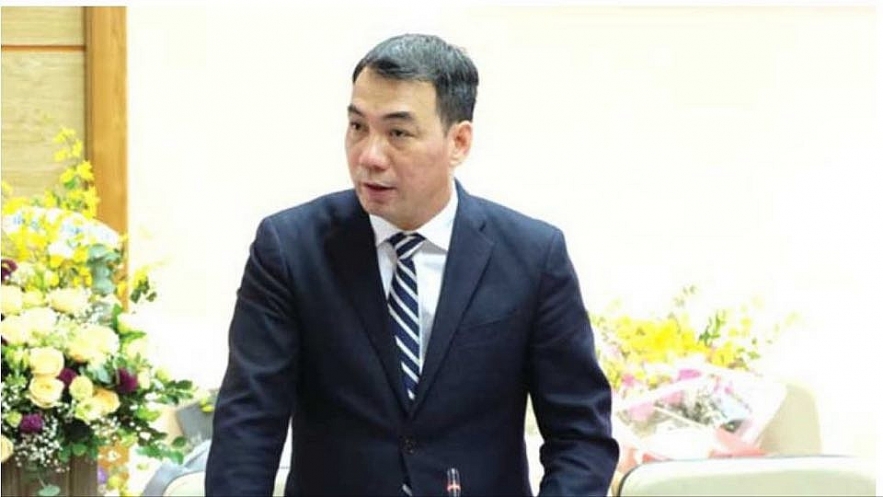 Mr. Nguyen Ngo Quang addressing the meeting. Photo: nhandan.com.vn
On the research process, there will also be appropriate adjustments. Previously, the testing phase had to complete stage one, then step into stage 2 and 3. The expected average time is 3-5 years for a vaccine clinical trial study.
However, in the current period, the committee will consider a consecutive assessment. It means that in the first phase (about three months), at the end of the 1.5 month, the committee is able to conduct appraisal. If safety is ensured, the committee will authorize the transition to phase 2 and continue monitoring of phase 1.
In phase 2 (period of about nine months), after 4.5 months, if it is safe and data on immunogenicity is available, it is allowed to move to stage 3, continue to monitor phase 2.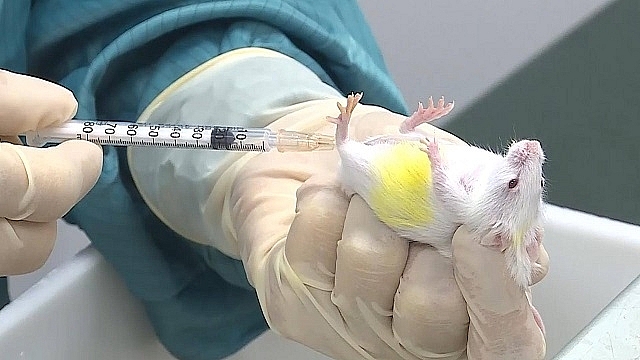 Photo: nhandan.com.vn
"This will ensure scientific and ethical criteria and the time to review and research Covid-19 vaccines conducted in allowed time. In addition, besides the role of the governing agency, the Ethics Council will monitor and supervise throughout the implementation process to ensure the safety of the subjects involved in the study as well as to ensure data in terms of science, "said Mr. Quang.
During the implementation process, the departments, functional departments, and testing institutes will participate in the research process to deploy, shorten the time to review, verify records as well as test vaccine quality, in order to ensure the schedule according to the direction of the Prime Minister.
Mr. Quang asserted that based on this approach, in October 2021, Vietnam will have a safe and effective Covid-19 vaccine.
Vietnam speeds up to research vaccine Covid-19
Currently, four manufacturers and research agencies in Vietnam are focusing on the production of Covid-19 vaccine. Each manufacturer goes in a different direction, initially showing positive results.
The Institute of Vaccine and Medical Biologicals (Ivac) is using embryonic egg culture technology with a production process similar to the influenza A / H5N1 pandemic vaccine that has been set up with a capacity of 3 million doses per year.
To study the production of the Covid-19 vaccine, Ivac used the NDV-LaSota-S strain as the S protein expression vector of SARS-CoV-2. This is a low-pathogenic strain used in many vaccines in veterinary as well as in humans. This strain has been evaluated to adapt and grow well on embryonic chicken eggs.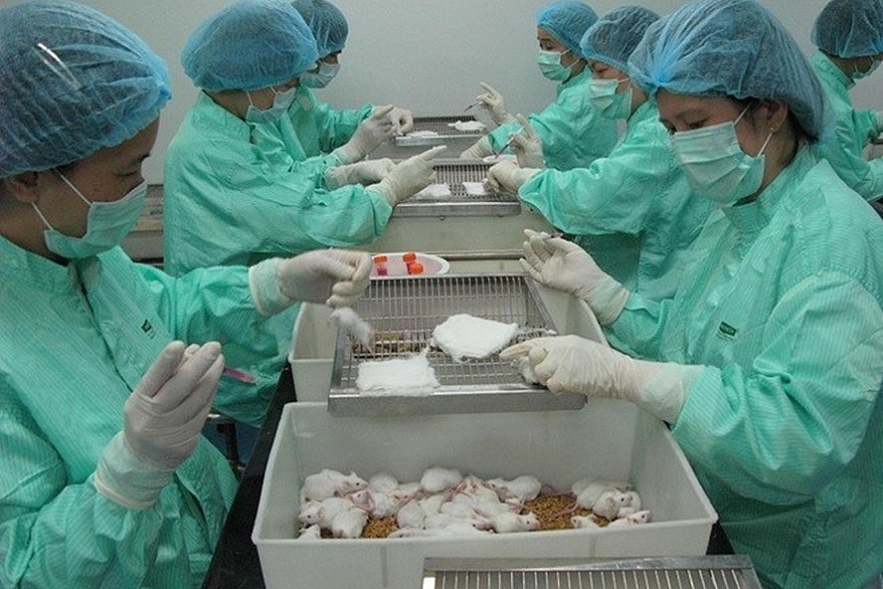 Covid-19 vaccine conducts clinical trials in rats in Vietnam. Photo: VABIOTECH
Director Duong Huu Thai said that in July, Ivac produced a batch of products for pre-clinical assessment, then appraised and optimized the production process. It is expected that in October and December, this agency will conduct clinical trials of the first phase on humans and the next two stages in early 2021, then upgrade the scale of 30 million doses per year. In April 2021, it will file for a license.
For the unit that has successfully tested with mouse, Mr. Do Tuan Dat, Director of Vabiotech, said that the company is using the Baculovirus vector technology to develop Covid-19 vaccine.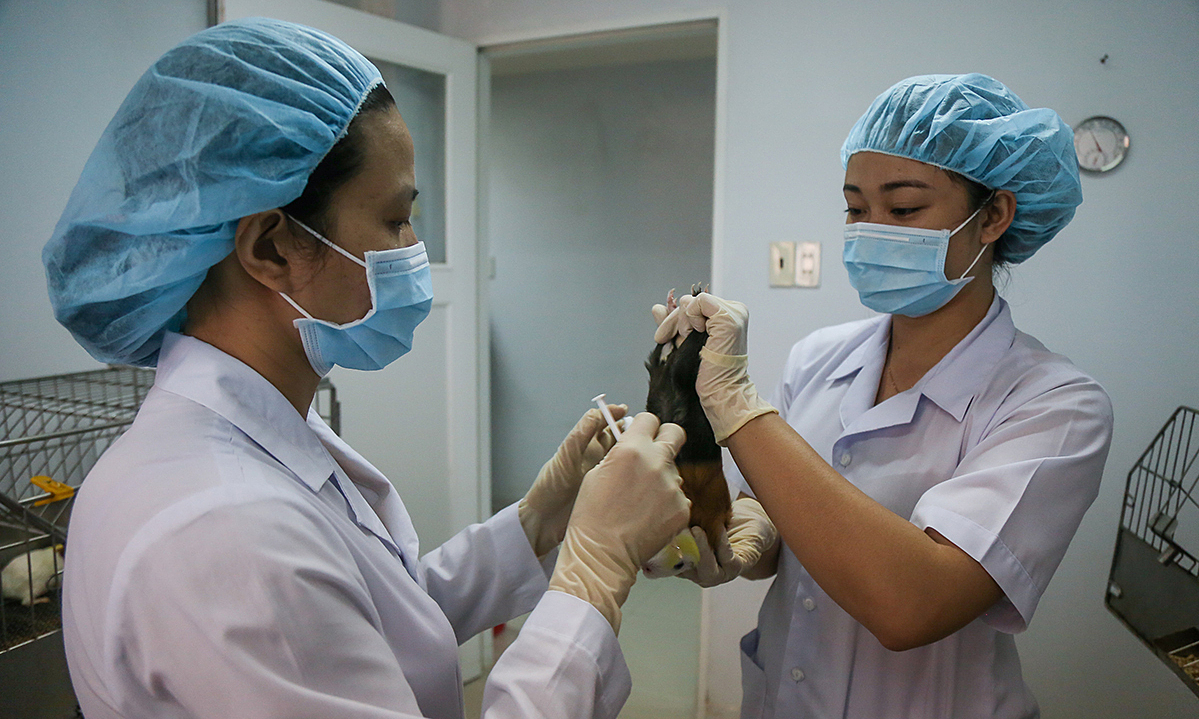 Vietnam tests Covid-19 vaccine on lab mice. Photo: Vnexpress.
"The injected test in rats gave a clear result of the vaccine's neutralizing immune response. In particular, this vaccine has an immune response at a repeat dose. This is an important and necessary factor for a successful vaccine ", Mr. Dat said.
Vabiotech is currently in the process of developing production and cell strains on an industrial scale. This month, Vabiotech will receive production strains at GMP scale.
The third unit named Polyvac, is using recombinant technology using the measles virus vector. Nanogen, the fourth unit, has also successfully studied a subunit vaccine candidate based on the Spike (S) protein of the SARS-CoV-2 virus and tested for immune response in rats.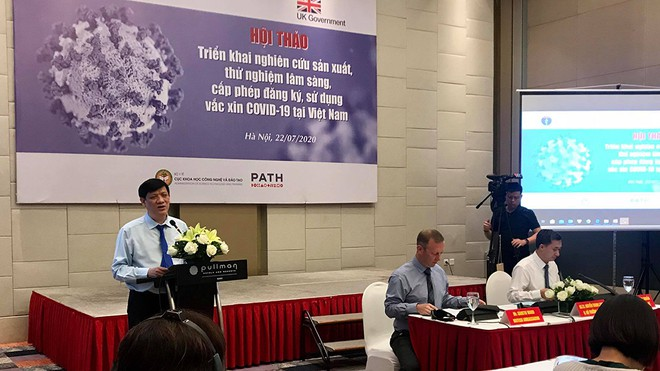 Prof. Nguyen Thanh Long, acting Minister of Health, said that Vietnam is planning to develop the Covid-19 vaccine, contributing to ensuring the security of the Covid-19 vaccine.
Prof. Nguyen Thanh Long, acting Minister of Health Vietnam, said that Vietnam is one of 42 countries being able to produce vaccines; and one of 38 countries producing vaccines meeting World Health Organization's standards. Those create Vietnam a favorable condition for vaccine production, development and export.