Critically ill British pilot coronavirus patient smiles, shakes hands with doctors
The critically ill British pilot, coronavirus patient, for the first time during the treatment was able to smile when doctors talked to him on June 2.
Video: The British pilot smiles to doctors on June 2.
The Covid-19 Treatment Subcommittee informed on June 2 that Patient 91, the 43-year-old Vietnam Airlines pilot, is making considerably progress. He was able to smile for the first time after two months in coma, according to vietnamnet.
Patient 91 also had a stronger cough reflex, increased pulmonary ventilation and was in more stable conditions than before. Doctors has been continuing to maintain the ECMO blood volume of 3.7 liters per minute because the patient's oxygen output has improved but has not yet reached enough level to quit ECMO. Moreover, his respiratory muscles are still weak.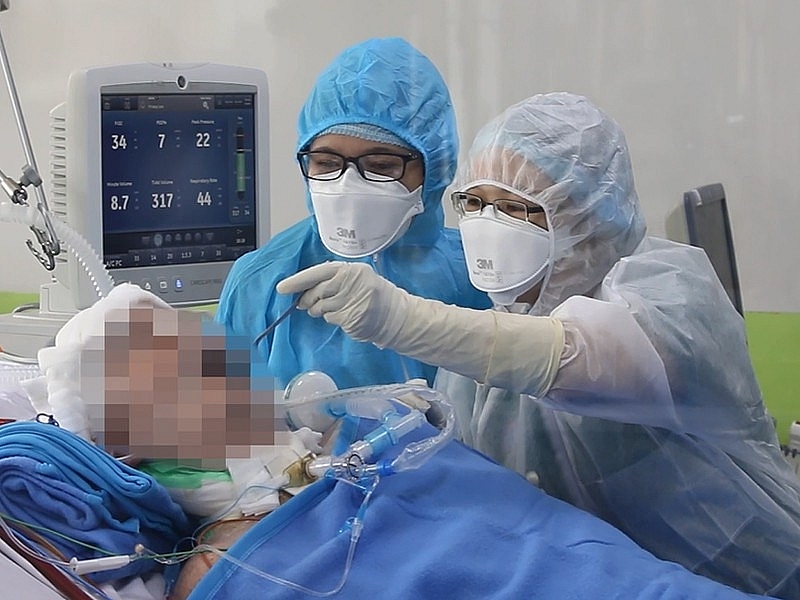 Patient 91 was being fed by doctors and nurses. Supplied photo
In the coming days, doctors will gradually reduce the number of liters of oxygen into the ECMO machine to 1.5 liters per minute and the oxygen concentration to only 50 percent.
Experts used to consider the possibility of kidney transplant because of his kidney failure. However now, this organ's function has recovered, quantitative testing of urea in the blood, blood creatinine have not increased for 3 consecutive days.
Impressively, the lower limbs' muscle strength increased to 2/5 (previous days only reached 1/5), upper limbs rose to 3/5. Diaphragm to the right works but it is still weak. Patient 91 with sedation and fentanyl withdrawal syndrome should be slightly irritable and has rapid breathing.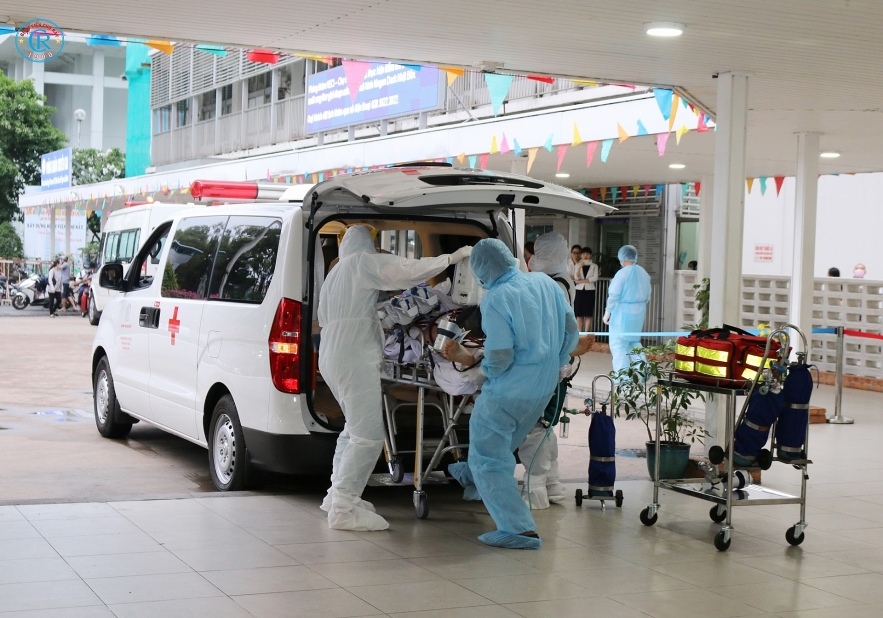 He was transferred to Cho Ray Hospital on May 22 after more than two month treatment at Ho Chi Minh city Hospital of Tropical Diseases. Supplied photo.
The abdominal distention of the patient also decreased with peristalsis so he began to drink sugar water. Experts said that this situation may be due to sedation withdrawal syndrome and fentanyl or high-dose bactrim.
However, the patient's lungs were still infected with 2 types of bacteria, although the white blood cell count decreased but there was still sputum, so the expert committee assessed that the patient was still in serious condition.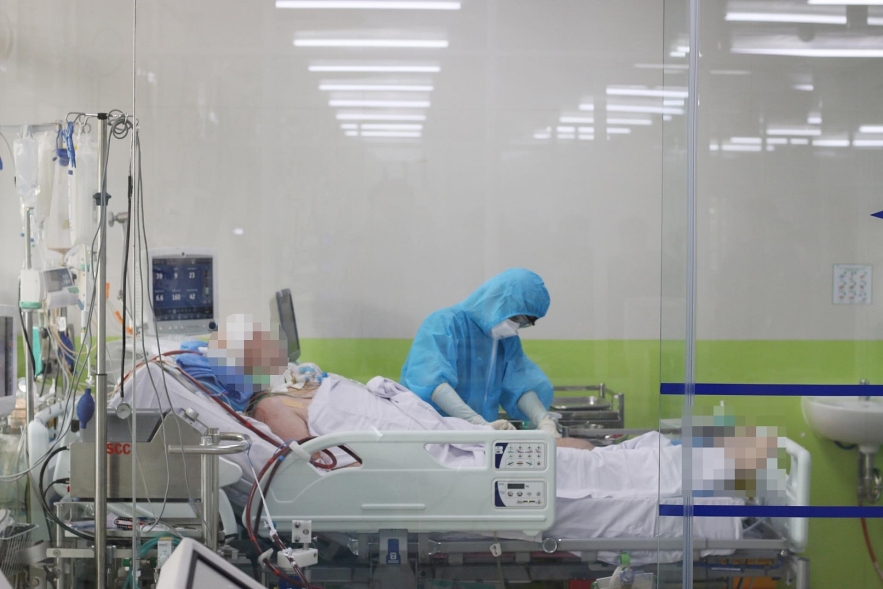 The patient is undergoing intesive care at Cho Ray Hospital. Supplied photo
He is currently undergoing physical therapy twice to repair motor muscles, monitor electrolyte regulation, use furosemide to maintain fluid balance, and receive care for the ulcer and amputation due to excessive lying.
Patient 91 in Vietnam was admitted to hospital on March 18 and has gone through 76 days of treatment. Until now, the patient has eight negative tests with SARS-CoV-2 virus and has relied on ECMO for 57 days.