COVID-19 patients in Vietnam: 'Every life counts'
The motto "Every life counts" has been the inspiration of Vietnam to rescue from the clutches of SARS-Cov-2 a British citizen, the person with whom the virus has been most cruel in this country.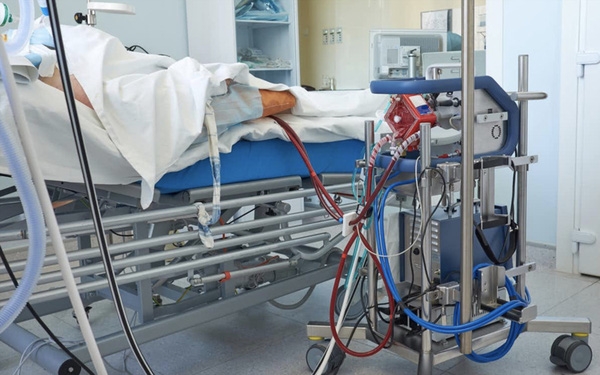 Patient 91, a British pilot has been the most critical case in Vietnam so far
Alberto Salazar Gutiérrez is an international Cuban journalist who has been living and working in Vietnam for years. In his recently published article on Prensa Latina titled "Vietnam y el paciente inglés' (Vietnam and the British patient), he praised Vietnam's successful COVID-19 fight where 'every life counts'.
Vietnam Times would like to repost his writings in English:
Identified in local medical circles as Patient 91, the man has been admitted to the Hospital for Tropical Diseases in southern Ho Chi Minh City for 38 days and if he has not died, it is due to the insomniac care provided at that institution. .
Although his name has not been revealed - although it is not a secret either - it is known that he is 43 years old and works as a pilot at Vietnam Airlines, the flagship airline of the Indochinese nation.
The Vietnamese and all those who live in this country follow with justified interest the reports that the national commission in charge of containing the pandemic renders daily, but carefully read the paragraphs where the state of health of whom some already call the English Patient is recorded.
Certainly his condition is extremely critical and more than once it has been feared that he will be the first fatality of Covid-19 in Vietnam.
For 32 days he has been connected to a life support machine, called extracorporeal membrane oxygenation, which pumps blood out of the body and with help of a heart-lung type, removes carbon dioxide and returns oxygenated blood to the body.
On Wednesday, samples taken from his pancreas tested positive for the coronavirus, but those taken from his blood and bronchial lavage were negative.
Today (Friday), Professor Nguyen Van Kinh, Chairman of the Professional Council of the Ministry of Health, presented his case at an international conference on Vietnam's strategy against Covid-19 and the public, through press reports, learned more details about Patient 91.
Thus, it has been known that at 1.83 meters tall and 100 kilograms in weight, he suffers from obesity and from a blood clotting disorder and cytokine storm syndrome, an immune response so intense that instead of defending the body acts against it.
Van Kinh explained that the patient has been resistant to all kinds of domestic coagulant drugs and it was necessary to buy others abroad to give him adequate treatment.
The specialist pointed out that although the man is being treated with antibiotics and dialysis, his lungs are condensed and his liver enzymes and infections have increased.
His condition is certainly getting worse, and at the Hospital for Tropical Diseases in Ho Chi Minh City they are considering a lung transplant.
Vietnam is in suspense and not because the English Patient may stain his file without deaths in front of the Covid-19, but for purely humanitarian reasons.
Perhaps the most pessimistic are remembering that in the film thus titled, The English Patient, the protagonist - pilot for more signs - asks his nurse for a morphine overdose because he can no longer bear the pain of burns.
The fate of English Patient in Vietnam is uncertain. The only real thing is that everything possible will be done for him because in this country every life counts.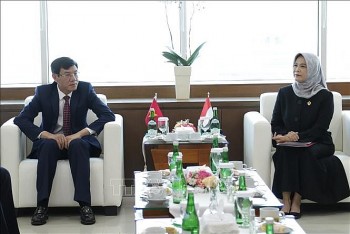 Friendship
At a recent working session with the Audit Board of the Republic of Indonesia (BPK), Deputy Auditor General of the State Audit Office of Vietnam (SAV) Doan Anh Tho suggested cooperation between the two institutions through the exchange of ideas and experiences in anti-corruption.