Critical ill British pilot coronavirus patient: His vitality boosted amazingly
Latest information from the Treatment Subcommittee - National Steering Committee on COVID-19 prevention and control, the health of critically ill British pilot, Patient 91, currently being treated at Cho Ray Hospital (HCMC) has many positive signals.
According to plo.vn, the latest CT scan results of Patient 91 showed that the lungs had improved, lung ventilation rose up to 40 percent compared to the previous 20, 30 percent or even 10 percent earlier last month. Patients can also turn his head, move lip, accept each tablespoon of nutrition fed by nurses. Fingers, toes instead of motionless, started to wiggle, lips moving, eyes blinking. In particular, patients shed tears when doctors and nurses inquired. Bacterial indicators also decreased, kidney function improved, patients stopped dialysis from May 27.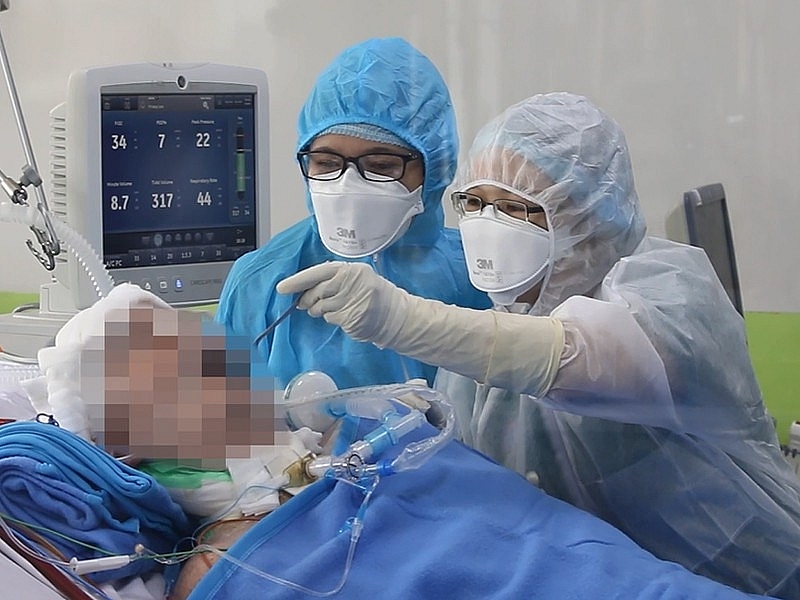 Patient 91 was being fed by doctors and nurses. Photo: BVCC
In addition, Patient 91 also has stronger cough reflex and increased muscle strength. The upper limbs increase by 3/5 and the lower limbs is 1/5. The diaphragm must begin to perform weakly compared to the previous paralysis due to the period of coma and maintenance of life with drugs and machines. However, the ventilation of the patient's lungs is still not much due to weak respiratory muscles and fast breathing. Experts said this may be the result of sedative and opioid withdrawal syndrome.
Patient 91 still has to depend on ECMO, however, he is gradually reducing the parameters to proceed to quit ECMO. The next strategy is to focus on treating lung infections and eliminate ECMO completely. Regarding pneumonia, through the results of phlegm transplant, procalcitonin and leukocyte tests were reduced but there was still pus.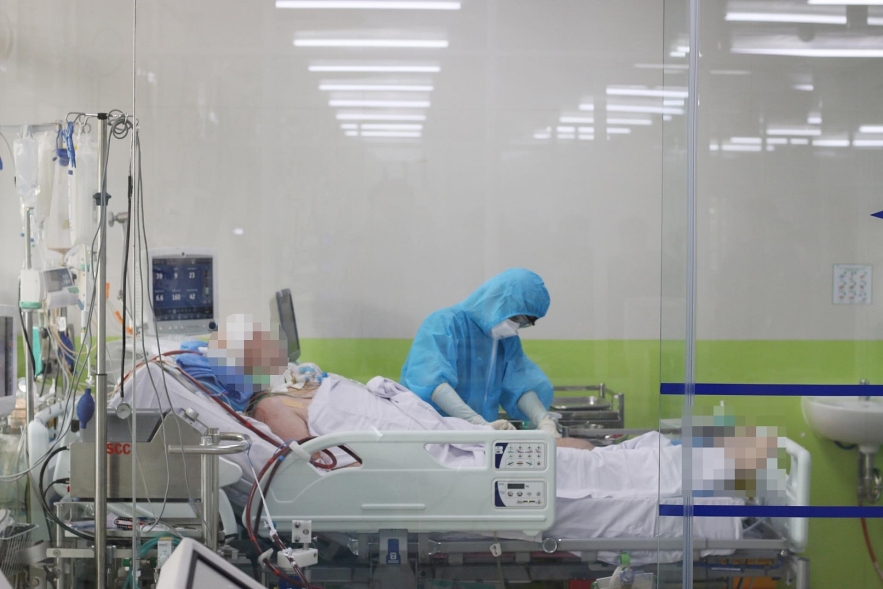 The patient is undergoing intesive care at Cho Ray Hospital. Supplied photo
Experts assessed that the patient had two difficult-to-treat Burkholderia cenocepacia strains. Therefore, after consultation with the Treatment Sub-committee, doctors of Cho Ray Hospital changed oral antibiotics into the parenteral route. Patient 91 is currently fed 30 ml per hour and is given intravenous nutrition and physical therapy twice to improve muscle strength.
June 1 is also the 46th day the Ministry of Health of Vietnam said no new COVID-19 case was registered in the community. Out of 328 patients from the beginning of the coronavirus outbreak, 279 ones recovered, 49 ones were on treatment but only 20 ones were positive (accounting for 6 percent of the total), the rest were negative 1 to 2 times and will be declared cured in the next few days.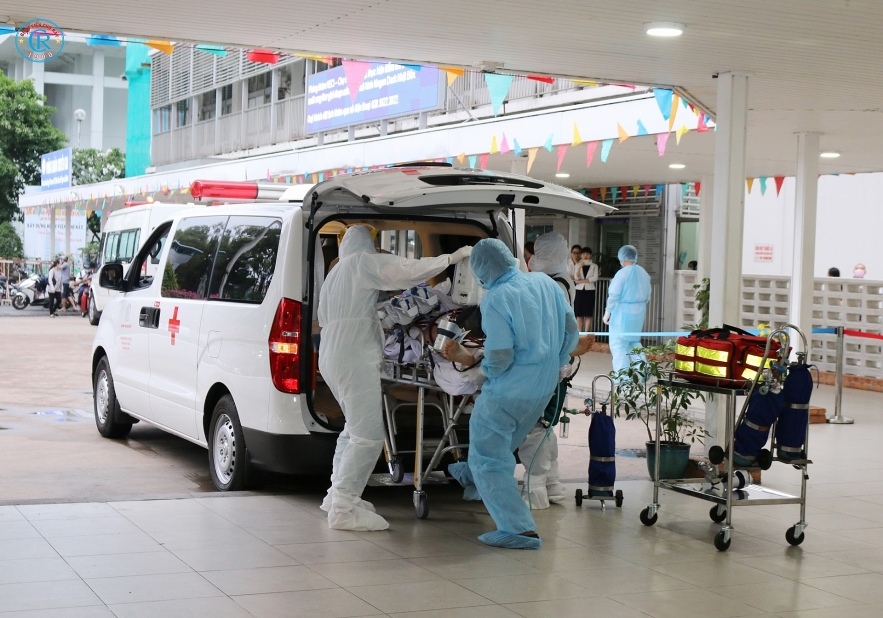 He was transferred to Cho Ray Hospital on May 22 after more than two month treatment at Ho Chi Minh city Hospital of Tropical Diseases. Supplied photo.