Czech to soon establish Consulate General in Ho Chi Minh City, says Deputy Ambassador
The Czech Republic will soon establish a Consulate General in Ho Chi Minh City, to promote economic-cultural activities and consular work, Czech Deputy Ambassador said at a gather marking the 102nd National Day of the European nation (October 28, 1918 - 2020) and the 70th anniversary of Vietnam - Czech Republic diplomatic relations (February 2, 1950 - 2020).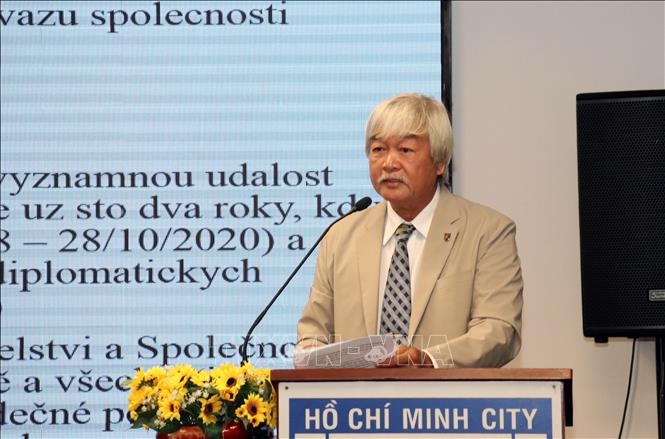 Nguyen Muoi, Chairman of Ho Chi Minh city's Vietnam - Czech Republic Friendship Association congratulate the European nation on National Day. Photo: VNA
Speaking at the event, Nguyen Muoi, Chairman of Ho Chi Minh city's Vietnam - Czech Republic Friendship Association, said the long-standing traditional ties and multifaceted cooperation between the two nations have grown fruitfully from both bilateral and multilateral perspectives.
The two countries had exchanged numerous delegations at all levels in a bid to enhance trade, economy, investment, people-to-people diplomacy, cultural exchange and establishment of twining relations between localities.
Two-way trade reached close to USD 1.2 billion last year, and Czech investors are currently investing about USD 100 million in 35 projects across Vietnam.
Muoi said his association appreciated the assistance it has received from the Czech Embassy and pledged to do his utmost to cement the bilateral friendship.
For his part, Czech Deputy Ambassador to Vietnam Lukas Musil said events such as this gathering contribute significantly to fostering mutual understanding, solidarity, and traditional friendship between the people of the two countries.
He took the occasion to thank the Vietnamese Government, people, and expatriates in the Czech Republic for their support in his nation's COVID-19 prevention and control work over recent times.
Overseas Vietnamese in the country have actively joined hands with the local government and people in the prevention and control of COVID-19 and donated masks, food, and cash.
Due to the complicated situation of the epidemic, a number of cooperation programs planned for this year to celebrate the 70th anniversary of bilateral diplomatic relations were postponed. However, when conditions permit, programmes such as a State-level visit by a Czech leader and the opening of direct flights between Hanoi and Prague, will be carried out.
There are about 70,000 Vietnamese people in the Czech Republic in at present, and they were recognised as an ethnic minority in this country.
As soon as the Czech Republic detected the very first infection cases on March 1, the Vietnamese community called on people to sew facemasks, donate money for hospitals, provide free fast food and drinks for the home country's functional forces.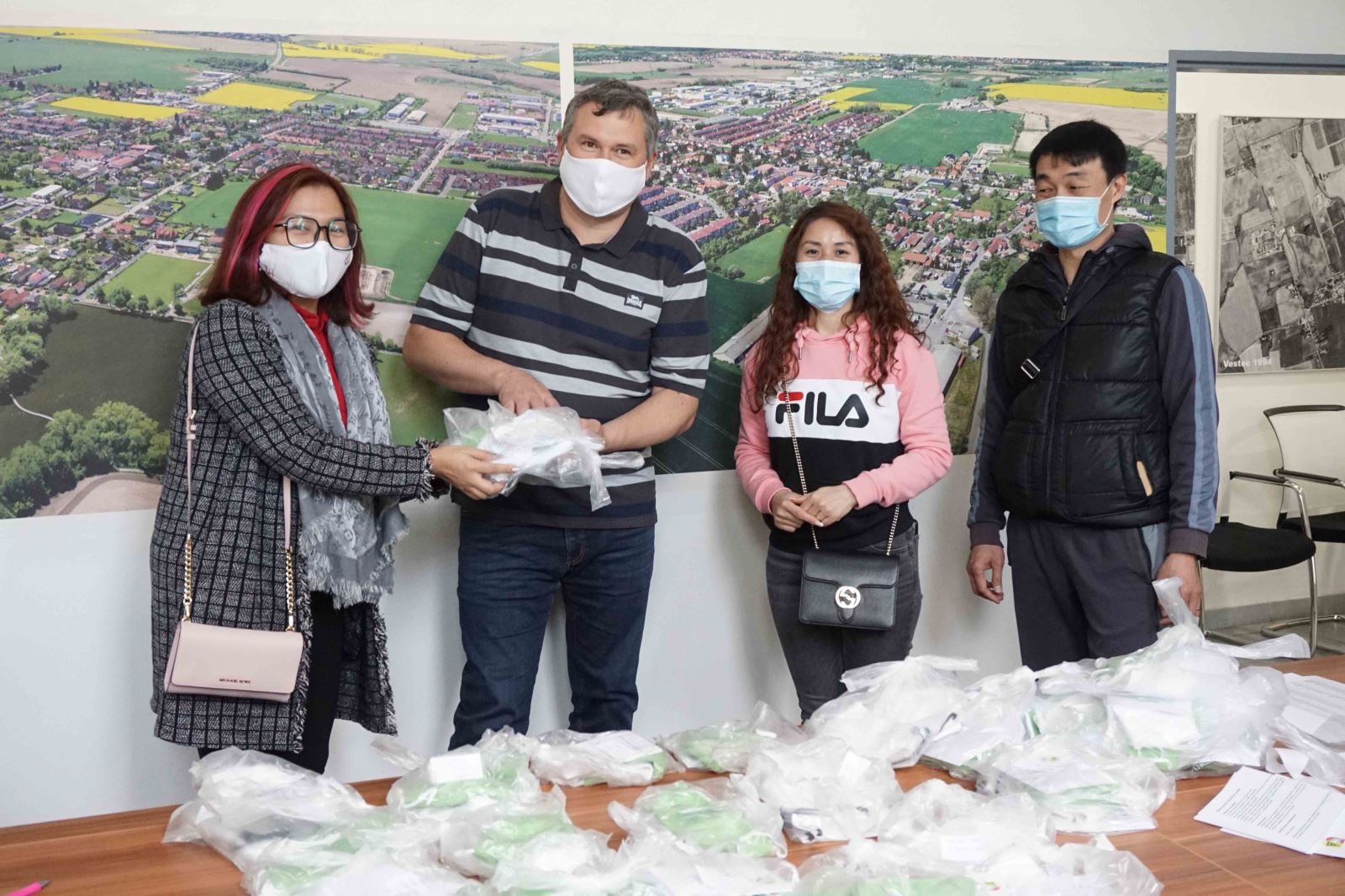 Representatives of Vietnamese community in the Czech Republic deliver facemasks for Vestec. Photo by Hong Ky/ VNS
Vietnam News Agency's correspondent in Praha cited Winter as saying that, the initiative of sewing facemasks was originated from a group of young mothers from non-profitable organization lamchame.cz. The move immediately spread and received responds from other Vietnamese community's organizations or in other sayings, almost all Vietnamese family in the country join in the activity.
Furthermore, they were willing to share free snacks and drinks to the functional forces to support them in the combat to COVID-19 pandemic.
This program is an initiative, represented by the heart symbol affixed in front of Vietnamese shops and restaurants in Czech to support the local public employees. It all came from the kindhearted intimacy of Vietnamese individuals.
The Vietnam-Czech Republic Friendship Association of Hanoi on May 4 handed over VND 50 million (USD 2.100) to the Czech Embassy in Vietnam to help Czech people fight COVID-19./.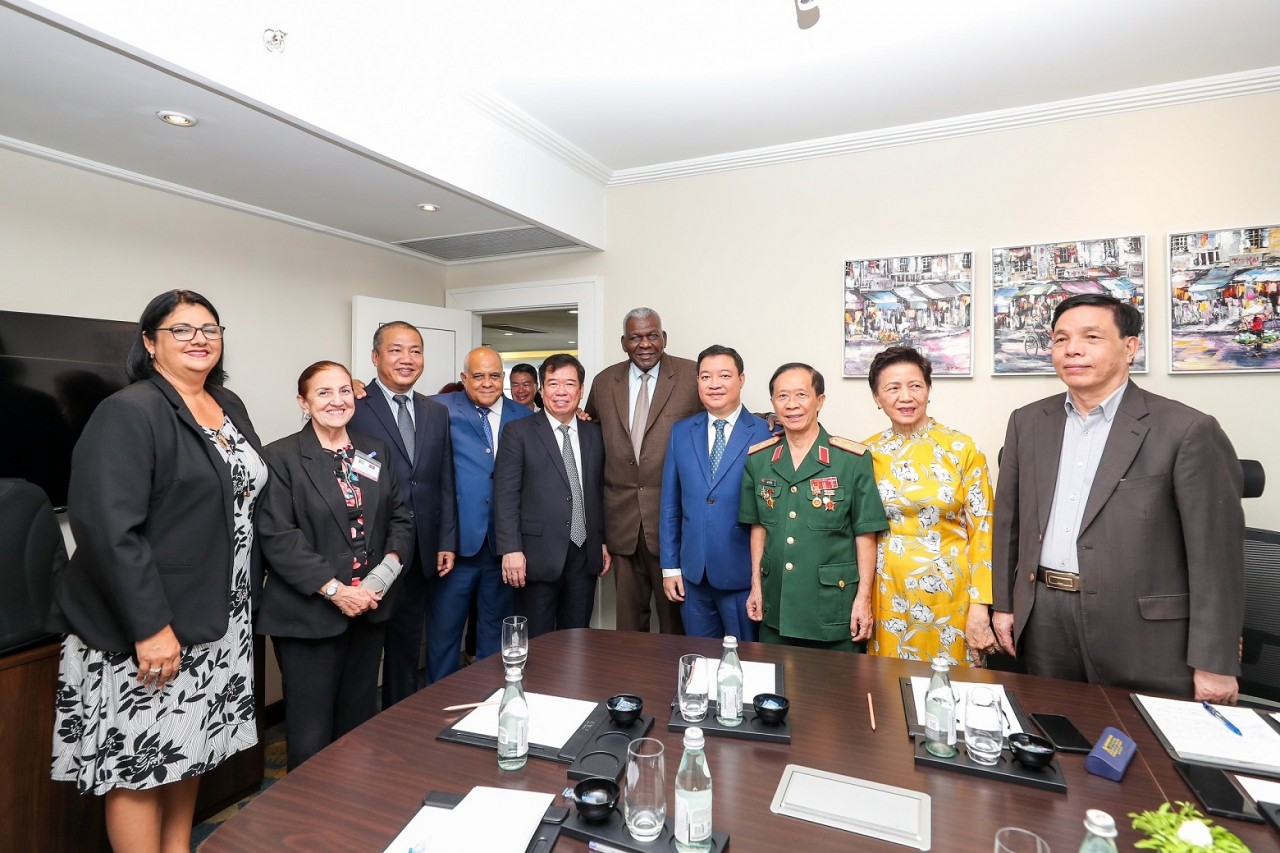 Friendship
President of the National Assembly of People's Power of Cuba Esteban Lazo Hernandez emphasized that Vietnam - Cuba is always united and faithful because they are one family.
September 27, 2023 | 15:11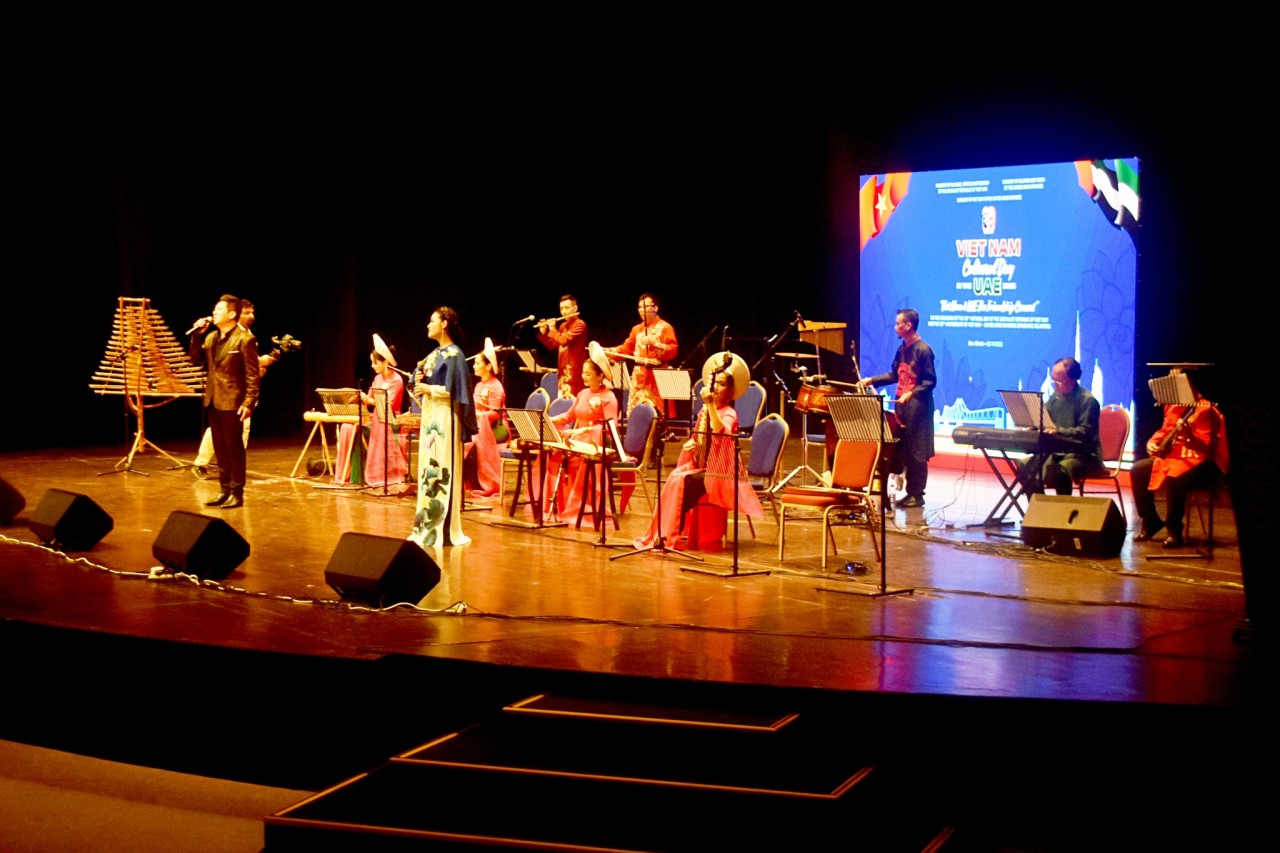 Friendship
A special art performance was held in the capital Abu Dhabi, gathering leading artists from Vietnam and the United Arab Emirates (UAE).
September 27, 2023 | 14:01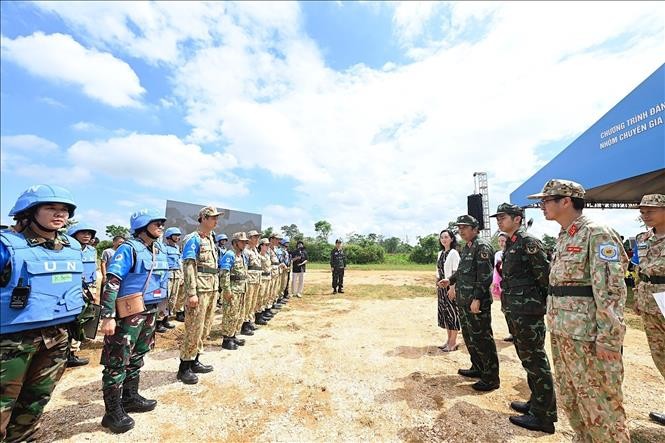 Friendship
Japan and representatives of State members of ASEAN Defence Ministers' Meeting Plus (ADMM-Plus) valued the preparations of Vietnam in hosting the Competency Evaluation Program for Prospective UN Peacekeepers (CEPPP) as well as outcomes of the program.
September 27, 2023 | 07:53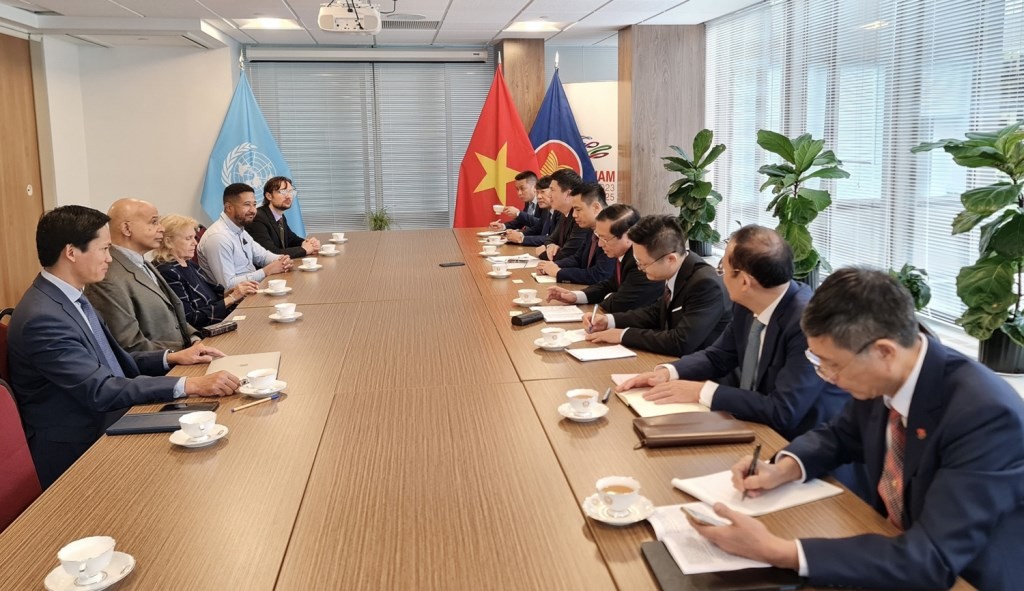 Friendship
The Standing Deputy Head of the Party Central Committee's Commission for Information and Education lead a delegation visited the US to strengthen and develop cooperative relationships with US policy-making and management agencies.
September 26, 2023 | 22:38