The exhibition consists of 75 photos, representing 75 years of heroic struggle and development history of Vietnam.
The exhibition presents historical photos of President Ho Chi Minh's visit to Czechoslovakia, bilateral meetings of senior leaders of the two countries, valuable support from the Czech people to Vietnam during its national construction and defense, and contributions by the Vietnamese community to the host country's development.
According to Vietnam News Agency, on behalf of the organizing board, Nguyen Vu Cuong, First Secretary for Cultural Affairs of Vietnam Embassy said: "The photo exhibition aims to introduce images of an innovative and developmental Vietnam and highlight the traditional friendship between the two countries".
For his part, Deputy Foreign Minister of the Czech Republic, Martin Tlapa highlighted the significance of the event, saying that the photos on important meetings and talks between Vietnamese and Czech leaders have demonstrated close relations between the two nations. "I and many other Czech people look forward to visiting Vietnam in the future", he added.
Nguyen Duy Nhien, Chairman of the Vietnamese Association in the Czech Republic said that the exhibition is a special occasion that reminds overseas Vietnamese of the homeland and heroes sacrificing their lives to the cause of building and defending the country.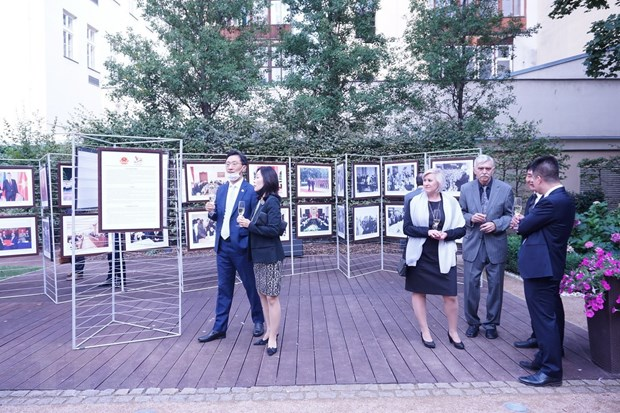 The overview of exhibition Photo: VNA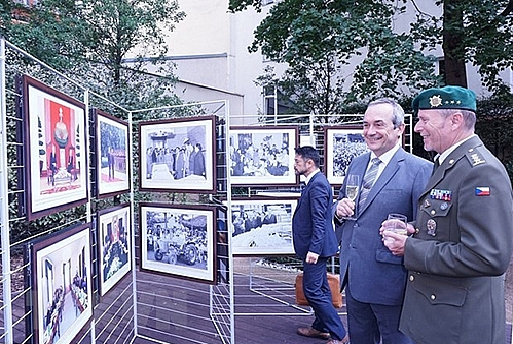 Visitors are interested in pictures of the relationship between Vietnam and the Czech Republic Photo: VNA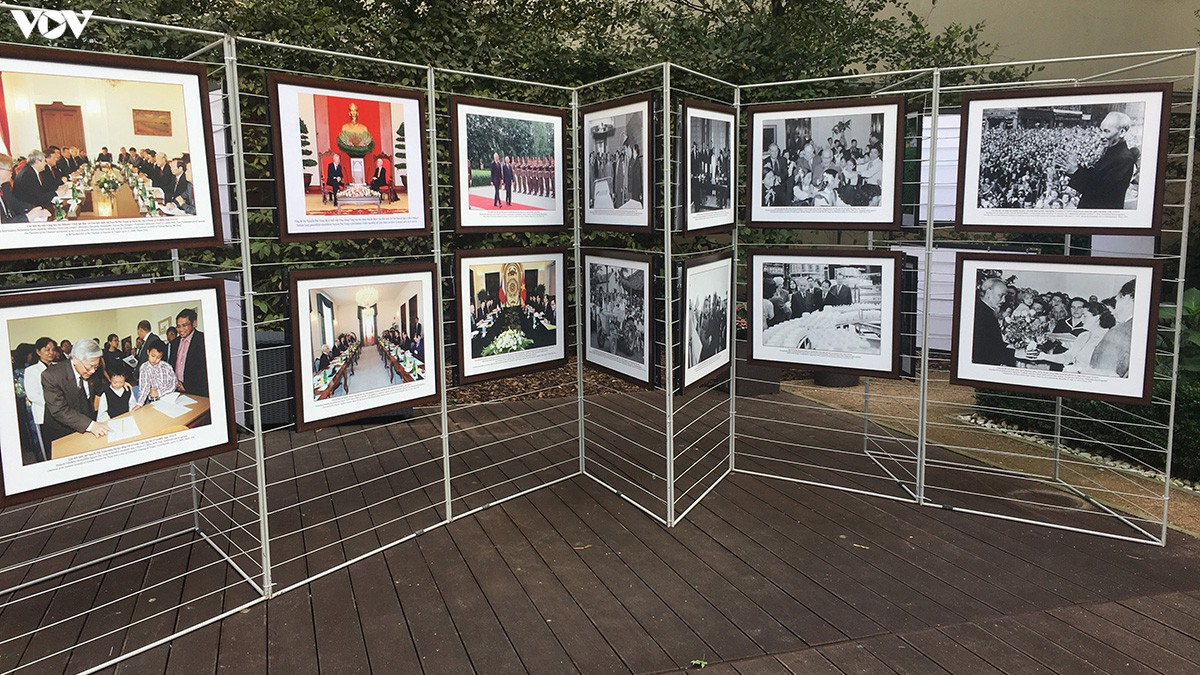 Photo: VOV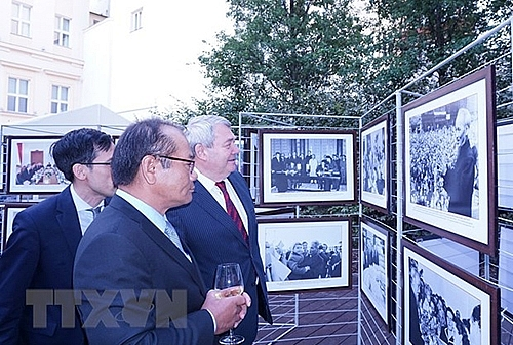 First Vice President of the Czech House Vojtech Filip attended the exhibition Photo: VNA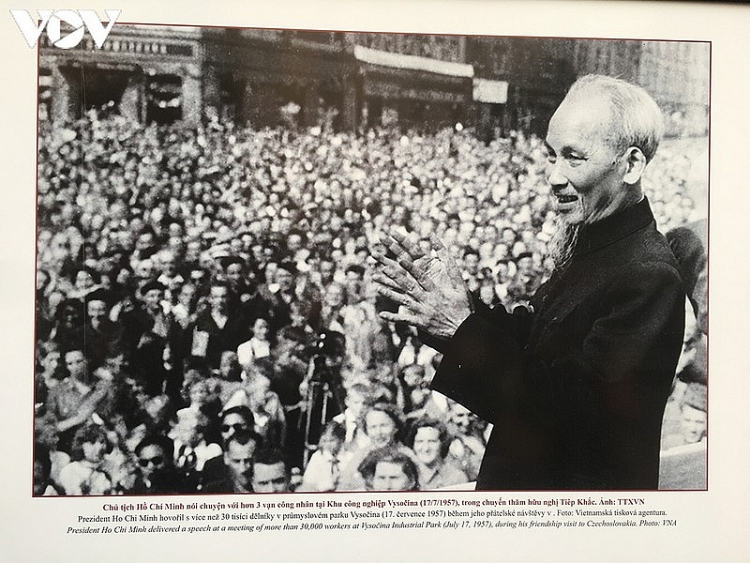 President Ho Chi Minh delivered a speech at a meeting of more than 30,000 workers at Vysocina Industrial Park (July 17, 1957) during his friendship visit to Czechoslovakia. Photo: VOV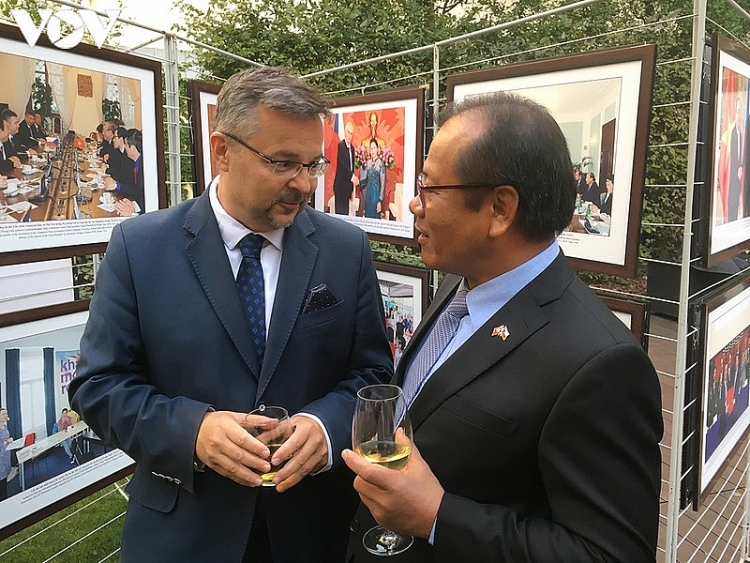 Ambassador Thai Xuan Dung introduced photos of diplomatic relations between Vietnam - Czech Republic. Photo: VOV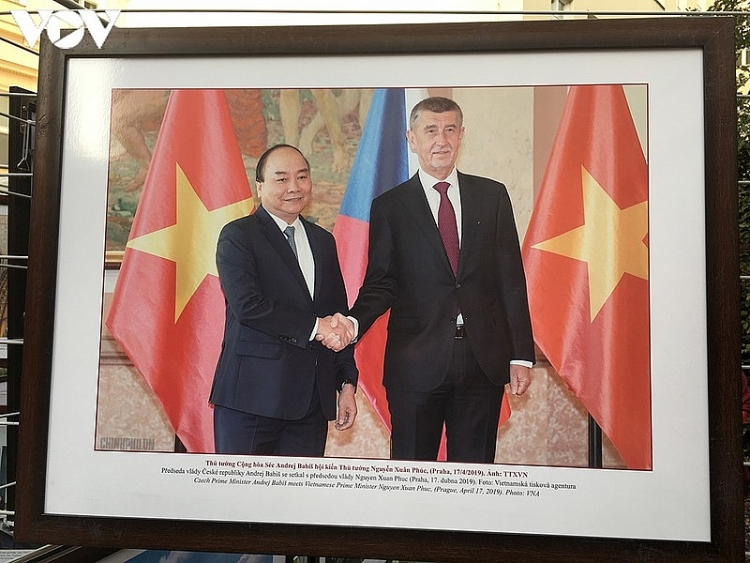 Czech Prime Minister Andrej Babiš in the meeting with Prime Minister Nguyen Xuan Phuc in Prague (April 17, 2019) Photo: VOV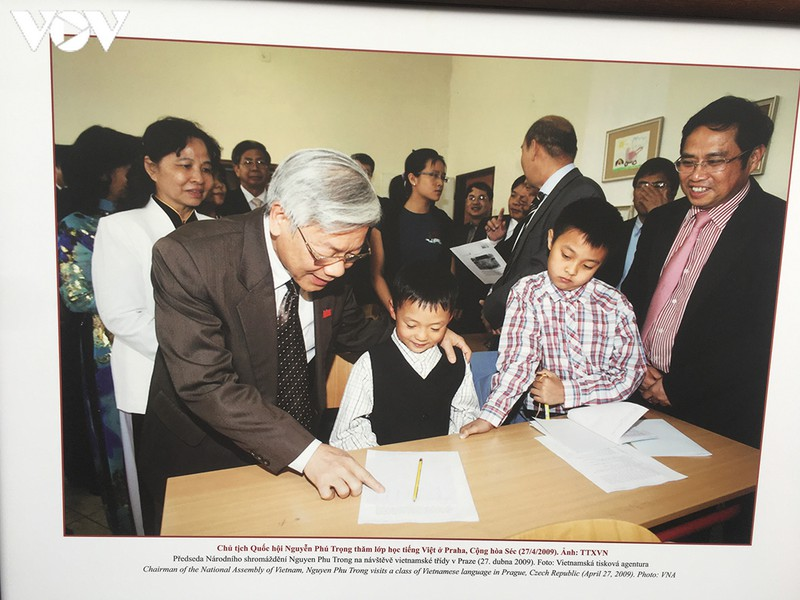 Chairman of the National Assembly of Vietnam Nguyen Phu Trong visits a class of Vietnamese language in Prague, Czech Republic (April 27, 2009). Photo: VOV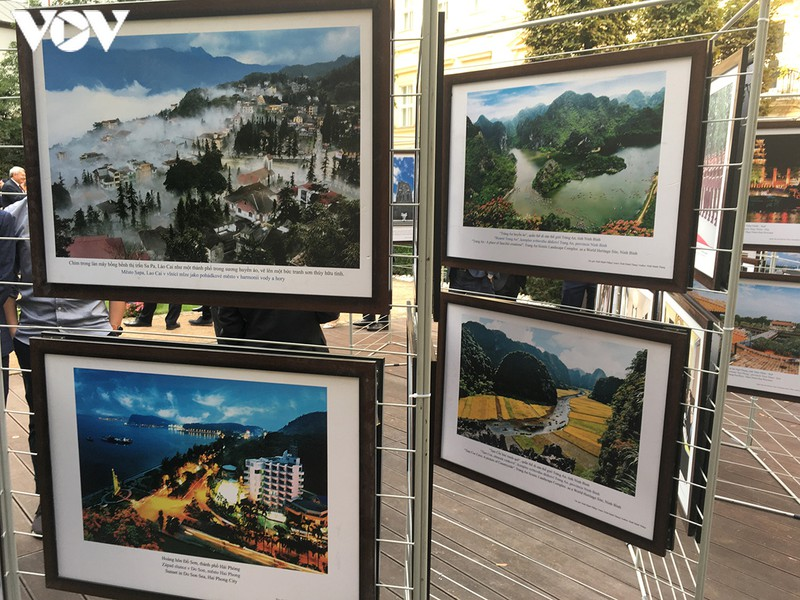 Photos of Vietnam's tourist attractions are displayed at the exhibition Photo: VOV
Malie Nguyen