Da Lat eyes first-ever traffic lights installment
Da Lat city authorities are mulling over installing traffic lights at major intersections for the first time as congestions at weekends and holiday increases.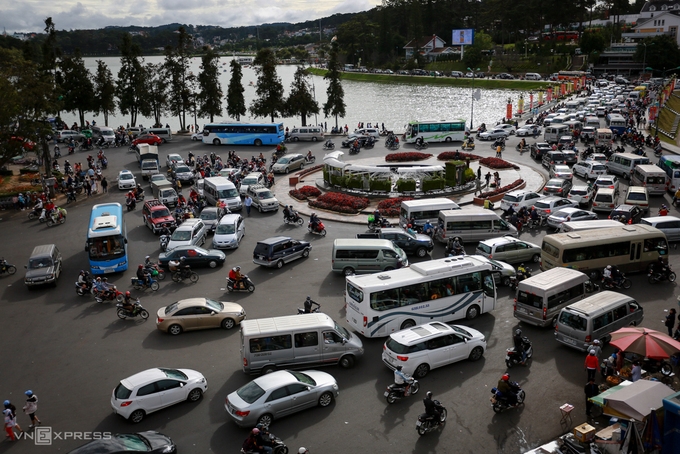 A roundabout in Da Lat (Photo: VNE)
Huu Hiep, Director of the Lam Dong Department of Transport, on March 11, said the Department was working on a project to consult organizations and citizens on the installation of traffic lights at intersections with the high frequency of traffic jams. Accordingly, high traffic-volumed crossings in the city center such as Phan Chu Trinh crossroads, Ba Trieu-Tran Phu crossroads, will be piloted at first.
"If the traffic lights could help alleviate congestions effectively, the province will mass install them at other intersections around Da Lat", Hiep told VNE.
Earlier on March 9, Lam Dong People's Committee tasked the Provincial Department of Transport to work on the installment. The introduction of traffic lights in the city must go hand in hand with a smart, modern urban development and other measures to curb the jam-packed situation.
With the typical high-slope terrain, Da Lat is the only city in the country that has not installed a single traffic light. This is touted as one unique feature of the touristy city. In recent years, however, the city has been facing increasing traffic jam issues, especially on weekends and holidays when tourists make their way to the place.
Back to the early 20the century, the French designed and constructed the city with narrow, winding roads partly based on the city's 90 million people. The population has now grown to 230,000 citizens. On top of that, Da Lat is reportedly welcomes some 7 million holidaymakers and vehicles every year, making the already narrow streets more jam-packed and difficult to mile around during rush hour.
More about Da Lat
Dalat or Da Lat is the capital city of Lam Dong province, Vietnam. Da Lat is the City of Flowers and honeymooners with lovely French villas, the fresh air, the beautiful waterfalls and gorgeous lakes sits in a lush and green valley of postcard beauty.
The hill town has long been the most popular location in the region for getaway holidays since French colonial times. Many people call it 'Le Petit Paris' and the town even features a mini-replica Eiffel Tower in its center! Situated on a plateau 1,500 meters above sea level, this retreat town offers a good chance of atmosphere with a refreshingly cool climate while other cities in Vietnam can be very hot and humid especially during summer. Trousers and jumpers are needed if visiting Dalat from November to around March as temperatures hover at about 10°C, according to Vietnam Guide.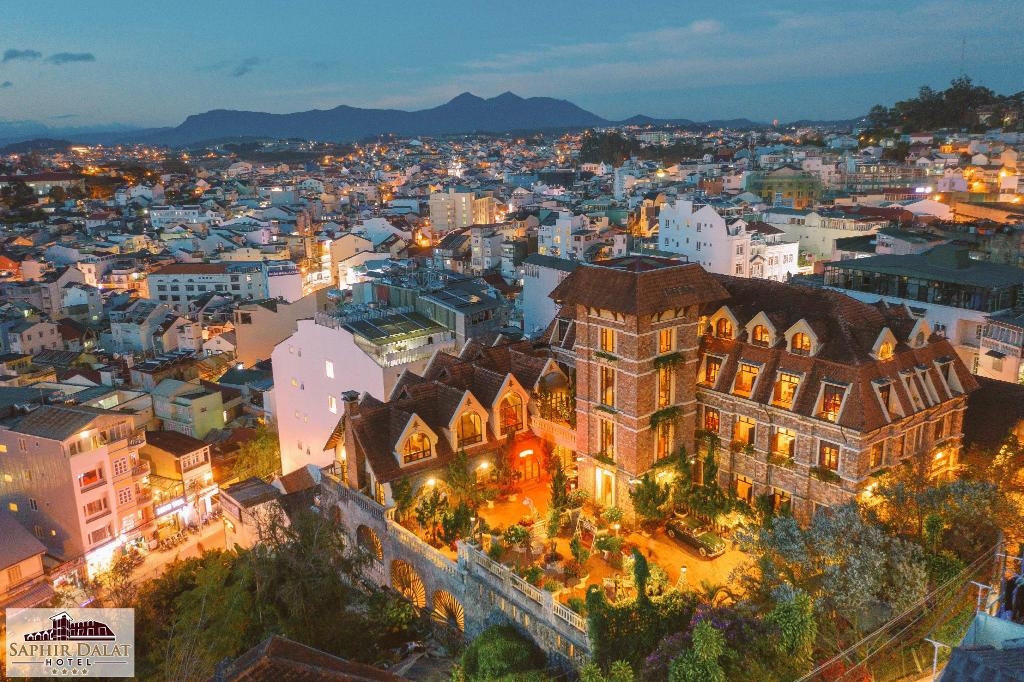 A bird-eye view of Da Lat (Photo: Agoda)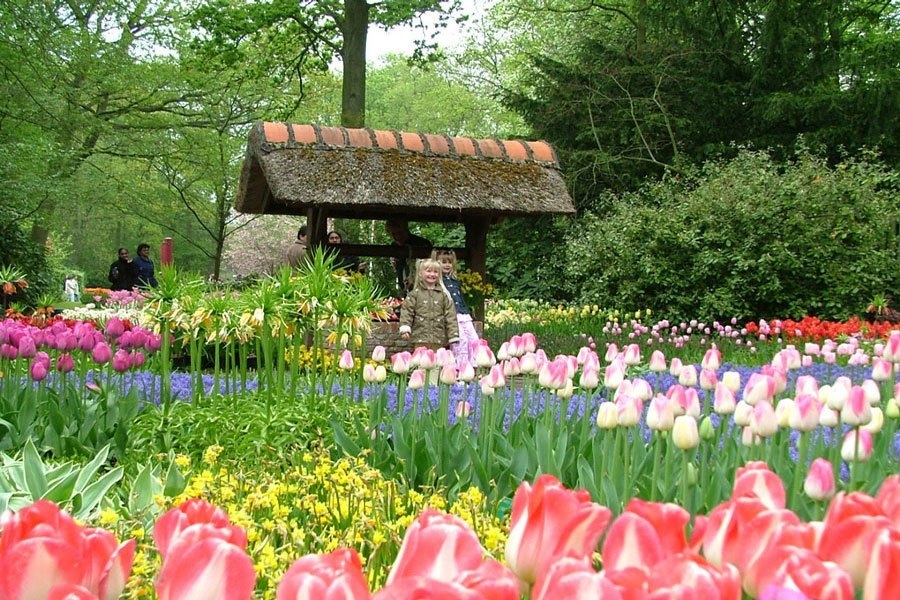 Flower garden in Da Lat (Photo: Asia tour advisor)
Da Lat is famous for its wide variety of flowers, vegetables and fruit from its surrounding farmlands as well as countless nature sites; its beautiful landscape, evergreen forests and minority villages. The area's main sources of income are from agriculture and the tourism industry but the city is also very proud of being an education center that produces multi-field professionals each year including doctors and architects (Dalat University alone has more than 13,000 students). Therefore there's a good chance that visitors will meet with young, enthusiastic and friendly Vietnamese from every corner of the country here.
Dalat's specific sights are pine forests (forming the name: "City of thousands of pine trees") with twisting roads and tree marigolds, cherry blossoms in the winter. The city's temperate weather stands in contrast to Vietnam's otherwise tropical climate. Mist covering the valleys almost year-round leads to its name "City of eternal spring", Spring is eternal and "unique season" in Da Lat.
Vietnamese also called Da Lat under many lovely names such as The City of Love, The City of Poetry, The Green City.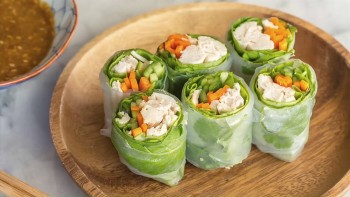 Travel
Rolls are a easy-to-make dish that is loved by many Vietnamese diners as well as Korean stars.