Da Lat blanketed in pink of blooming cherry blossoms
Amidst the chilly weather of Da Lat, cherry blossoms burst into full bloom along streets in Lac Duong District and to LangBiang Plateau, blanketing them with brilliant pink.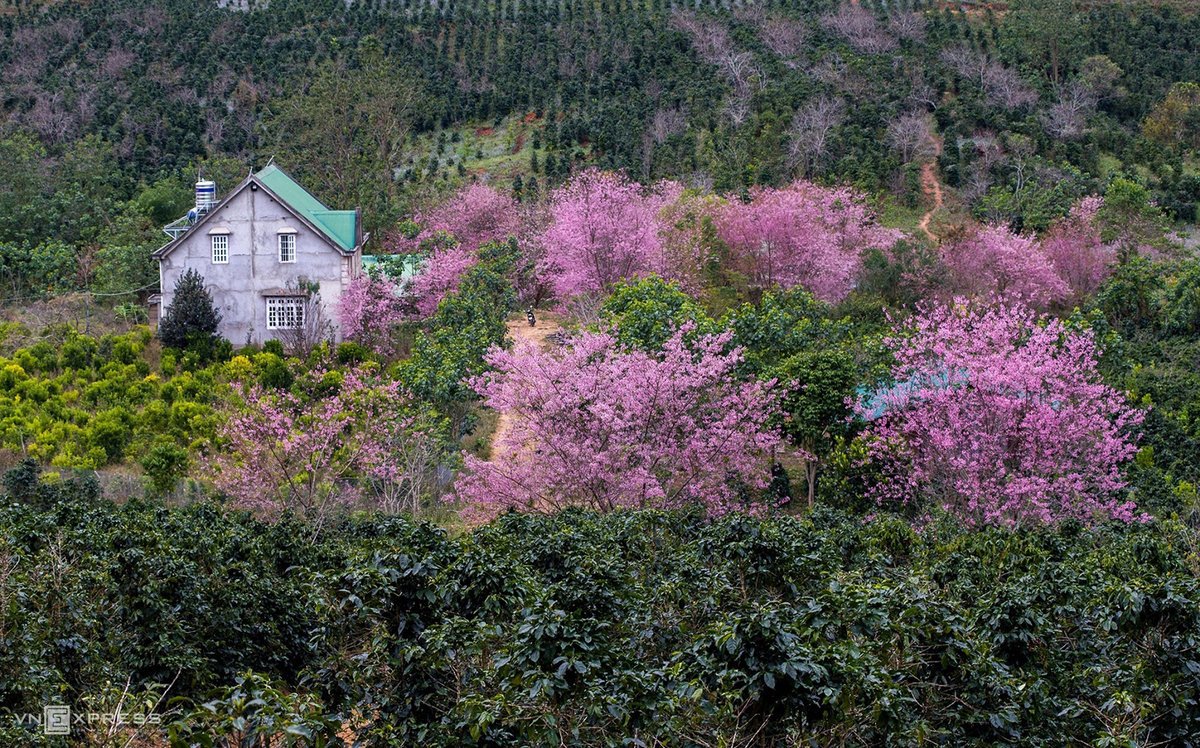 Photo: VNExpress
Cherry trees embellish the garden in Da Sar Commune, Lac Duong District on the Lang Biang plateau, about 12 km from downtown Da Lat, VNExpress reported.
The photo belongs to the series "Da Lat dyed in pink of cherry blossoms" that was captured by photographer Tran Ngoc Anh (also known as Py Tran), who is living and working in Da Lat.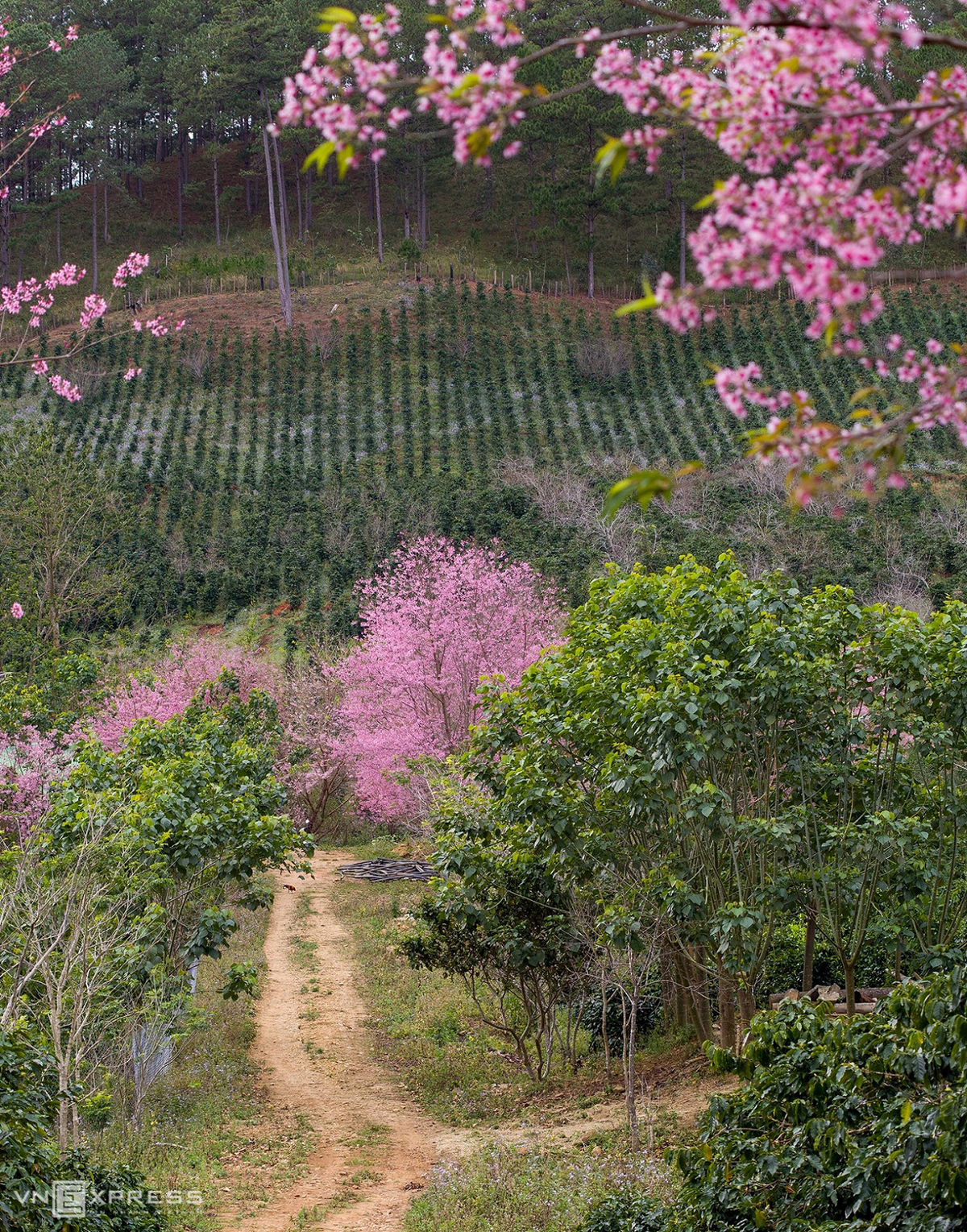 Photo: VNExpress
On the small roads in Da Sar Commune, tourists will have the chance to relish the early spring ambiance of cherry blossoms among the coffee gardens and tea hills.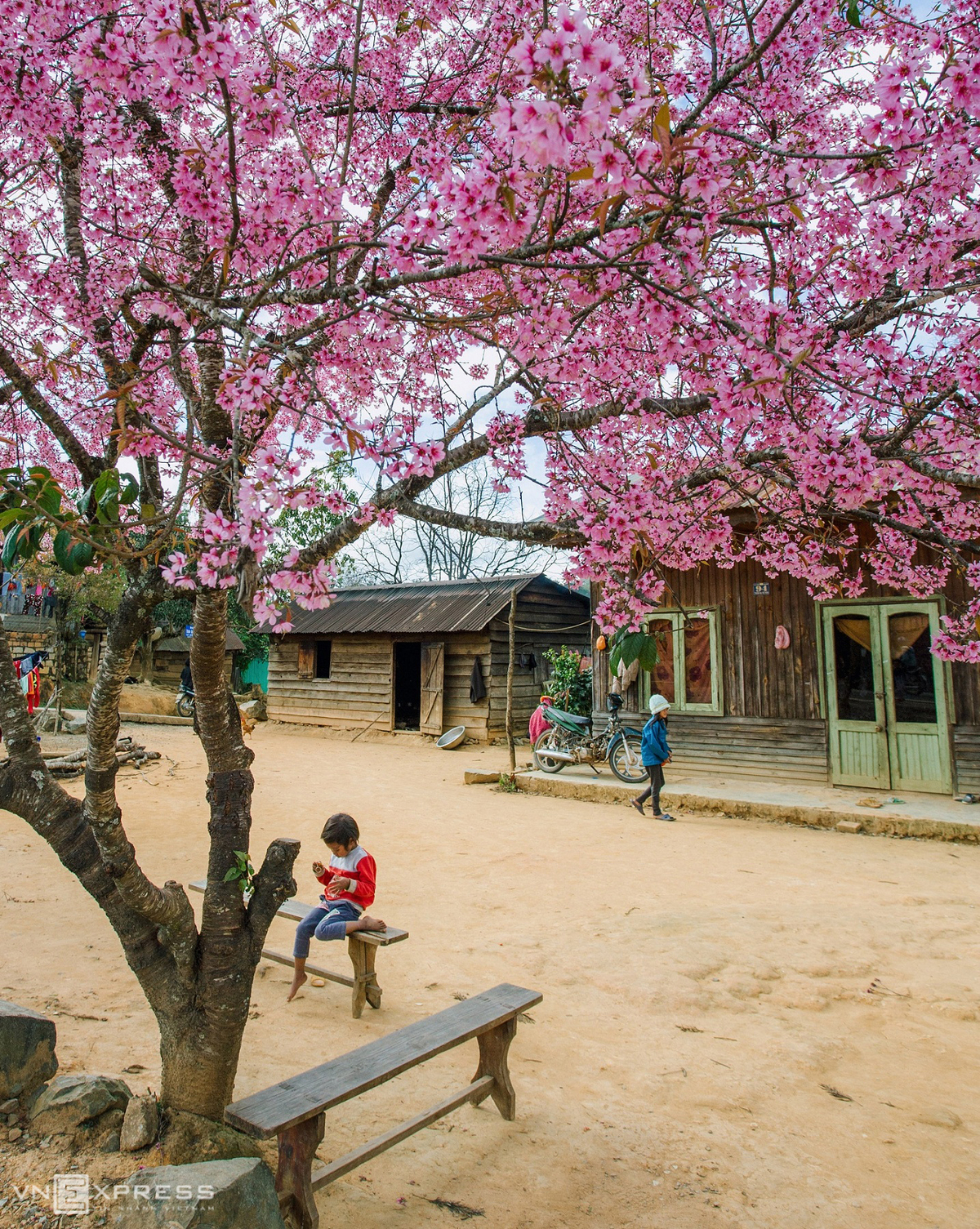 Photo: VNExpress
The peaceful houses of the Cil group next to the cherry blossoms in Da Sar. Ngoc Anh said that although the road to the commune is a bit difficult, tourists will be compensated by the poetic scenery.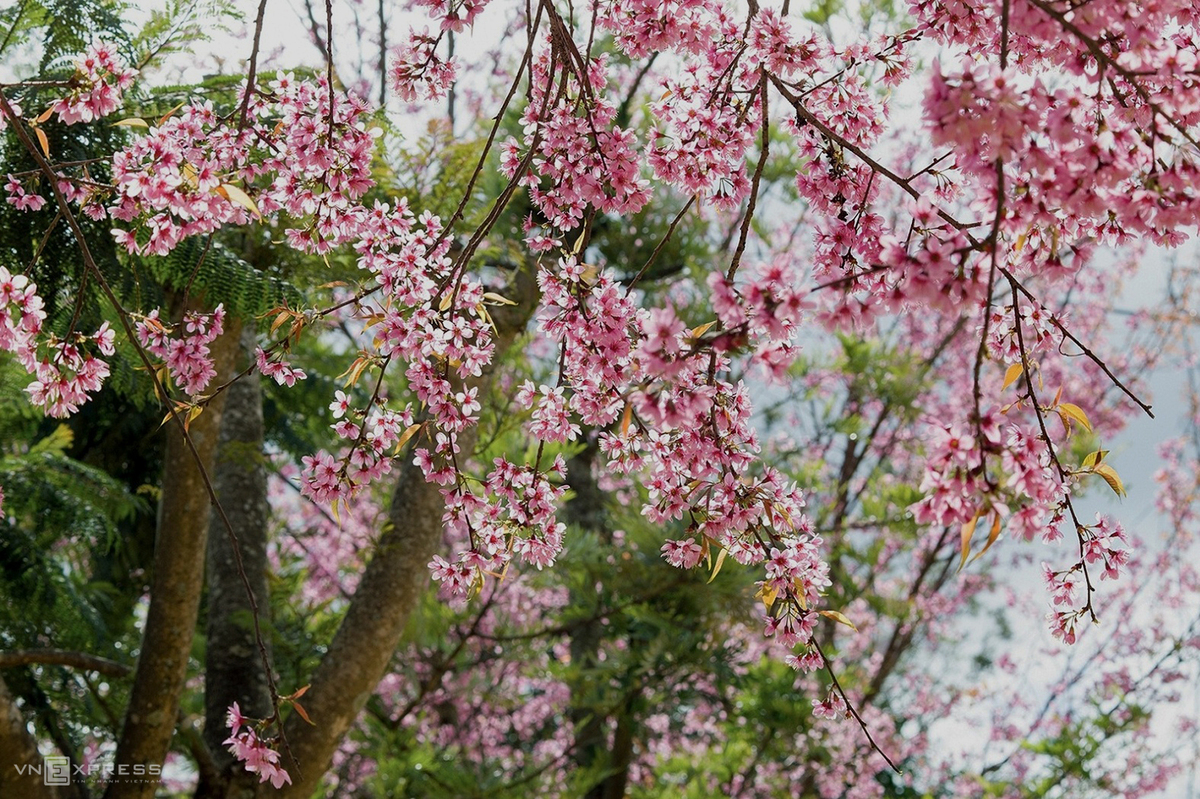 Photo: VNExpress
Cherry blossoms bloom depending on weather and soil. Cherry blossoms bloomed from early March in 2017, from mid-January in 2018, and from the end of 2019 and 2020. In one or two weeks, flowers are expected to be the most glorious.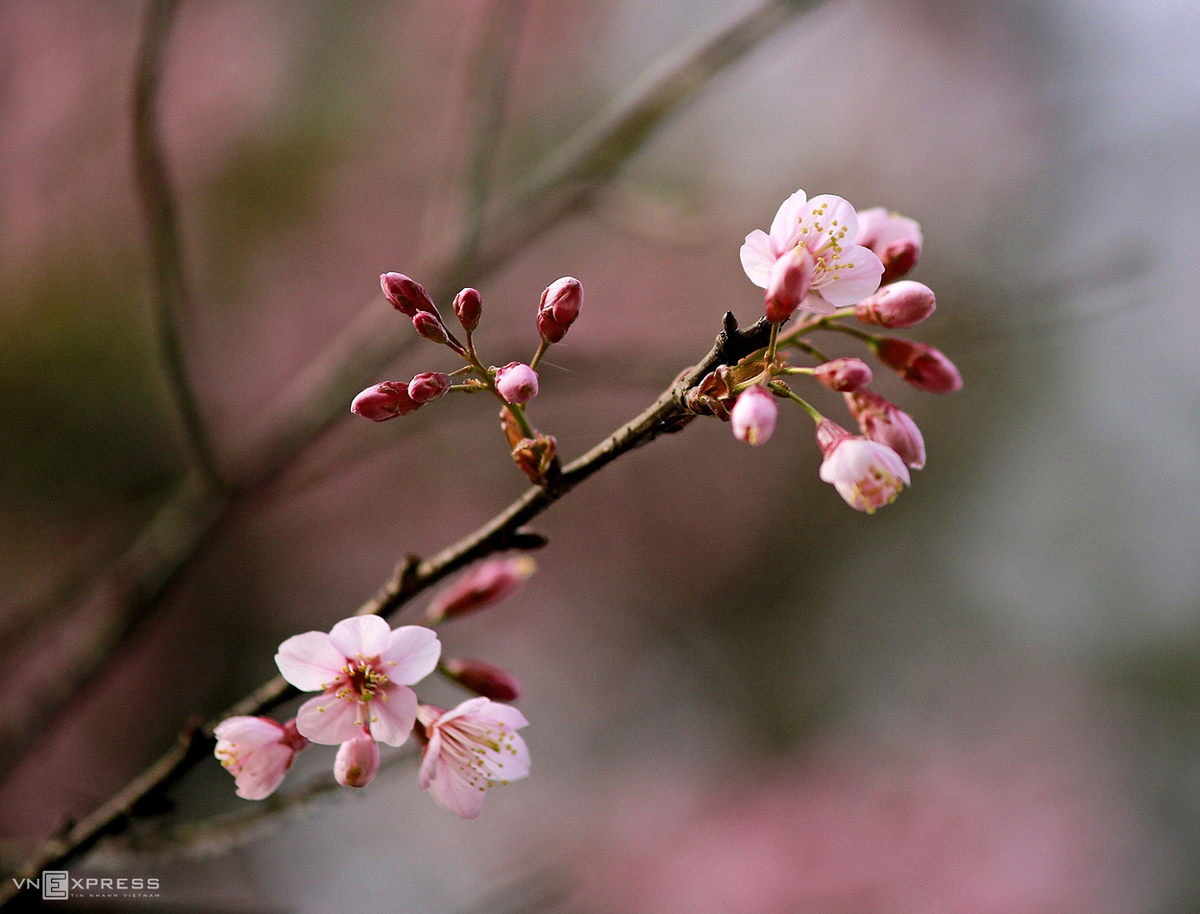 Photo: VNExpress
Cherry blossoms look "graceful" in the early spring atmosphere. Cherry trees flourish in the temperature climate. In early winter, they shed all their leaves, then "hibernate" about 2 weeks before blooming for about one to two months.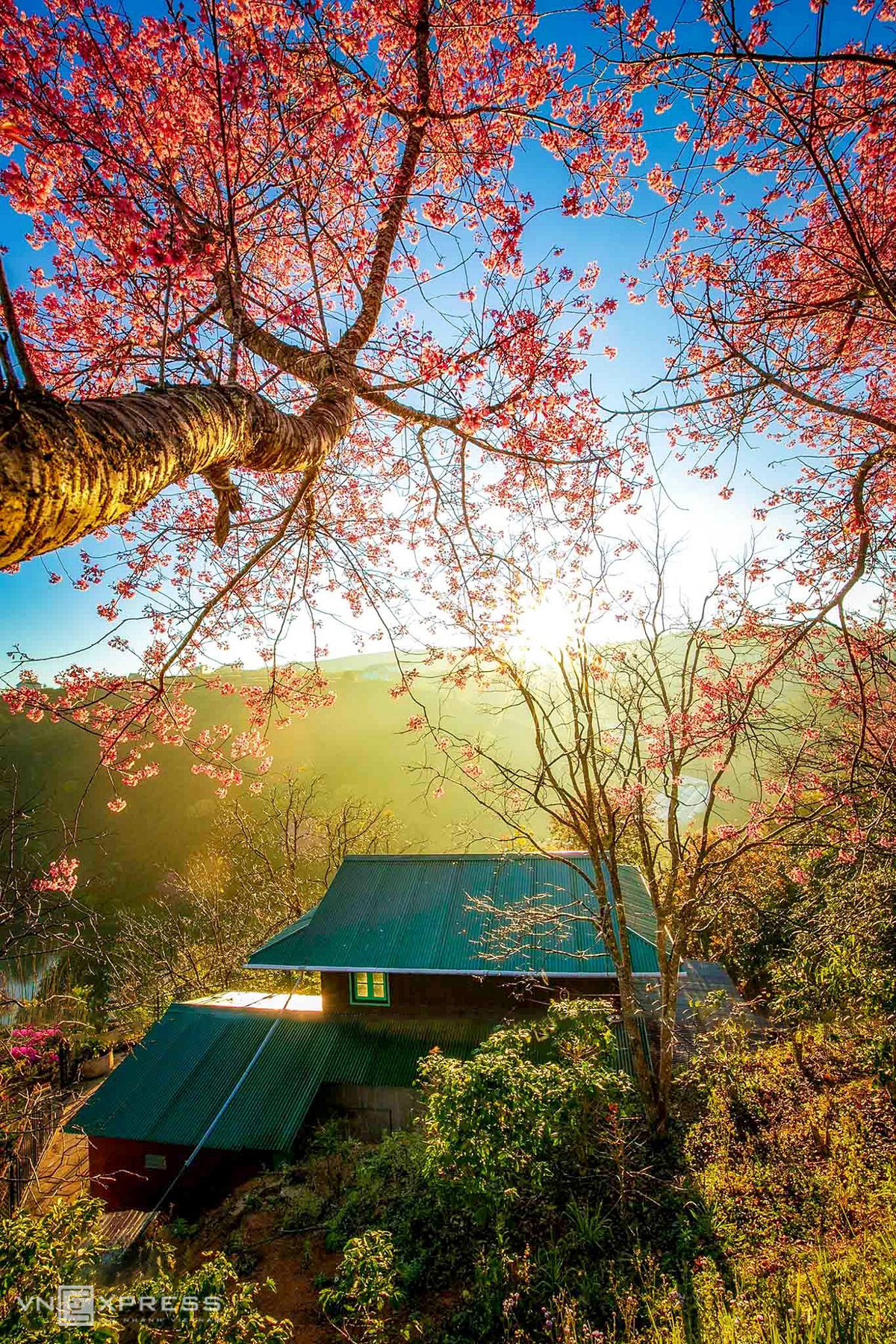 Photo: VNExpress
Under the sun in Xuan Truong commune, cherry blossoms look even more brilliant.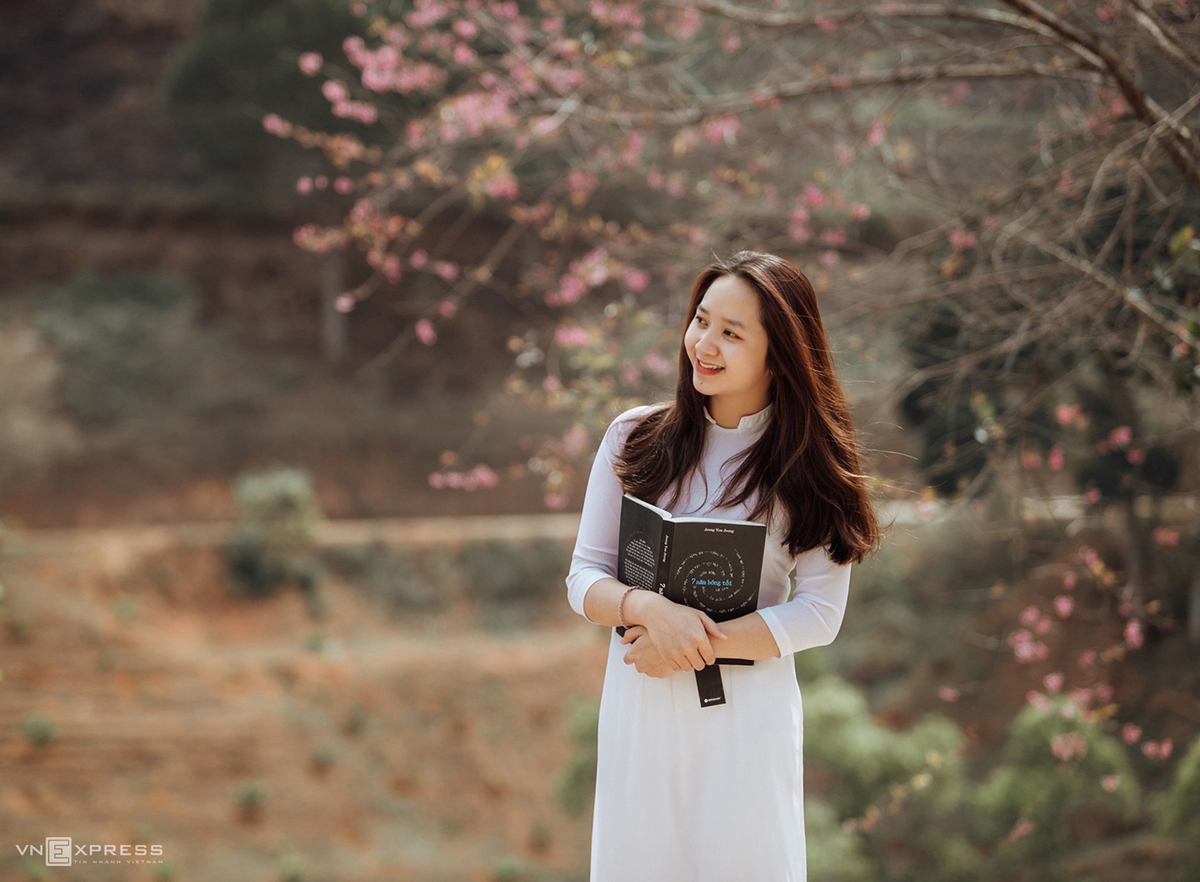 Photo: VNExpress
Ngoc Anh took the picture of a student near Tuyen Lam Lake with the background of cherry blossoms.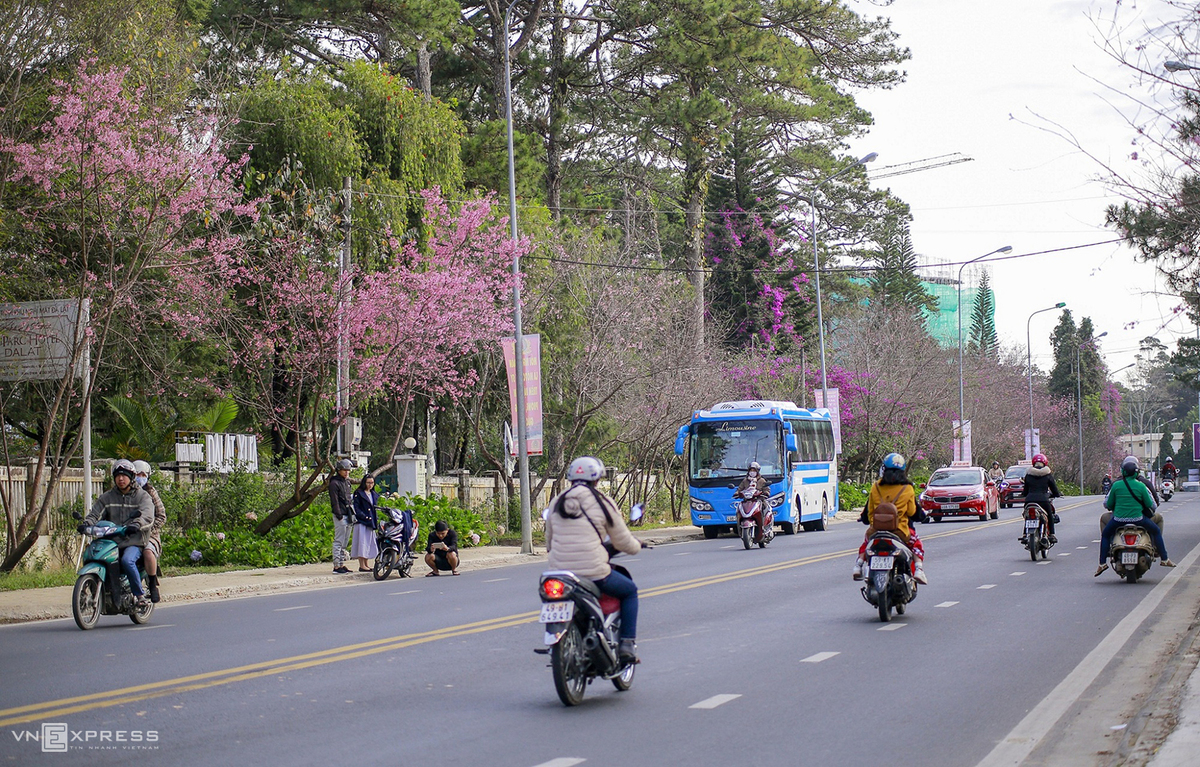 Photo: VNExpress
The streets of Tran Hung Dao, Hung Vuong, Dong Da, Ho Tung Mau, Tran Quang Dieu, Tran Quy Cap, Le Dai Hanh, and Dinh Tien Hoang are covered in the pink hue of cherry blossoms.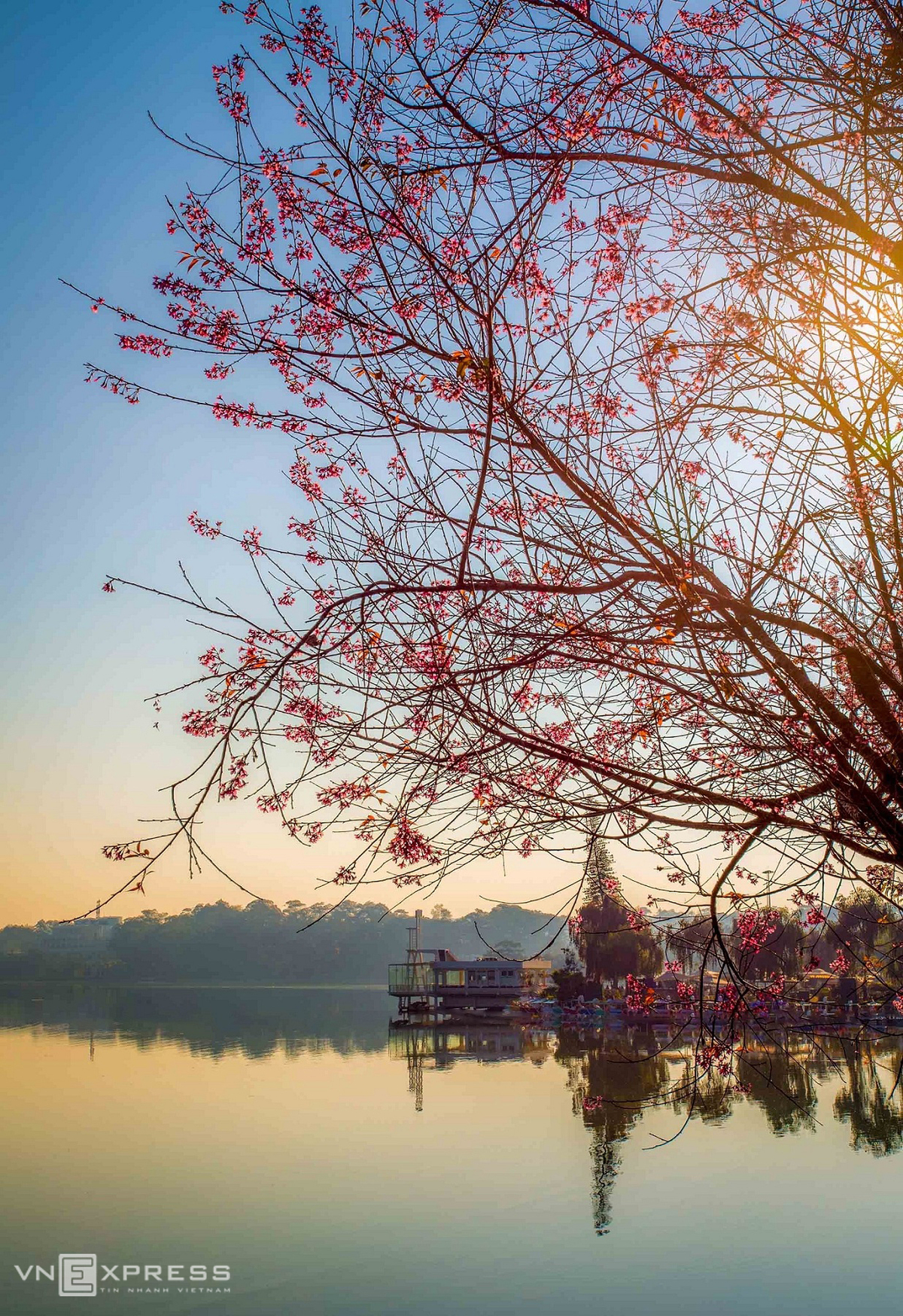 Photo: VNExpress
Cherry trees are also planted along the banks of Xuan Huong Lake, ​​Da Lat University, and the Clay Tunnel.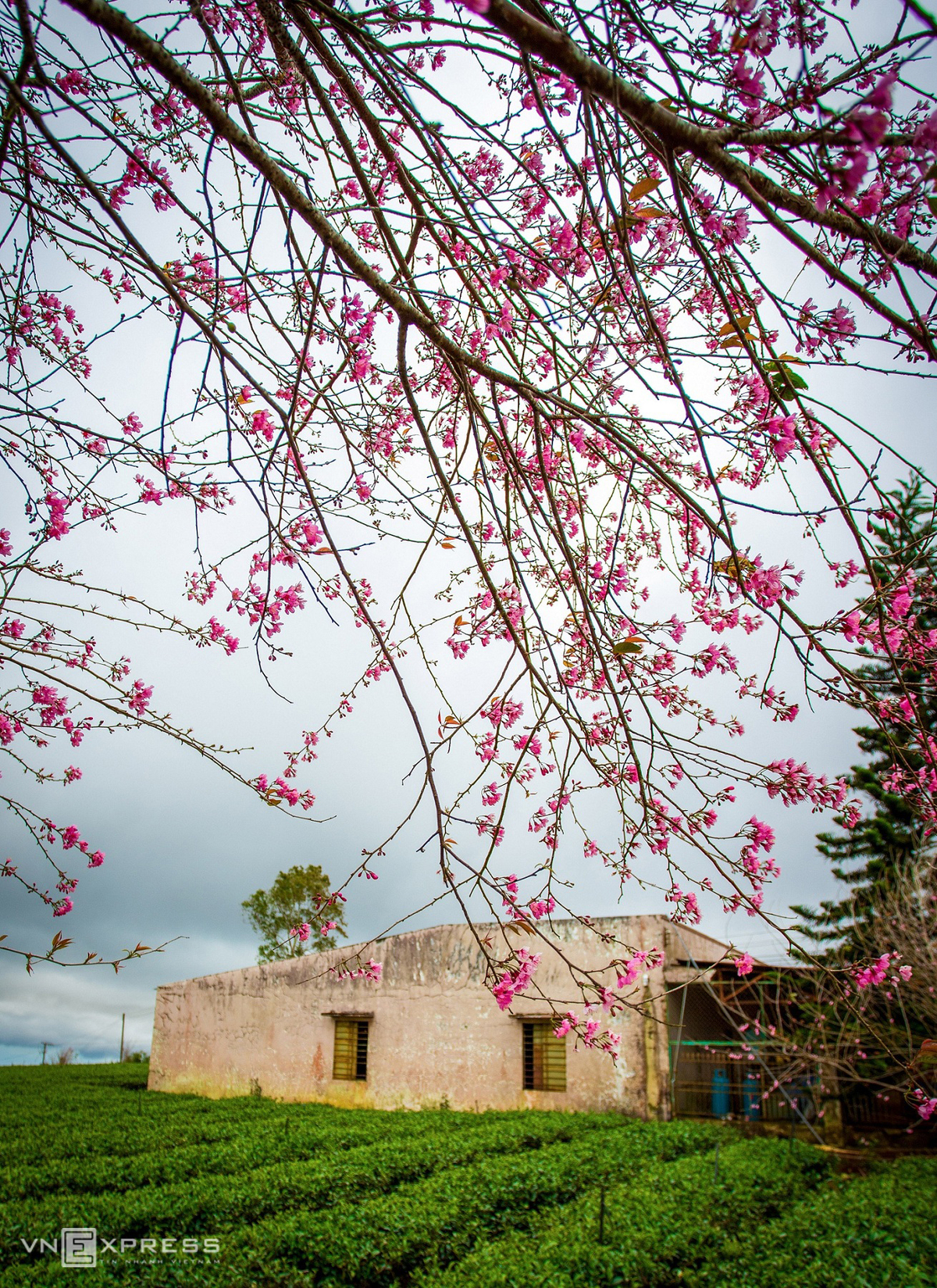 Photo: VNExpress
Cau Dat tea farm, about 30 kilometers to the west of central Da Lat, is "home" to thousands of cherry trees.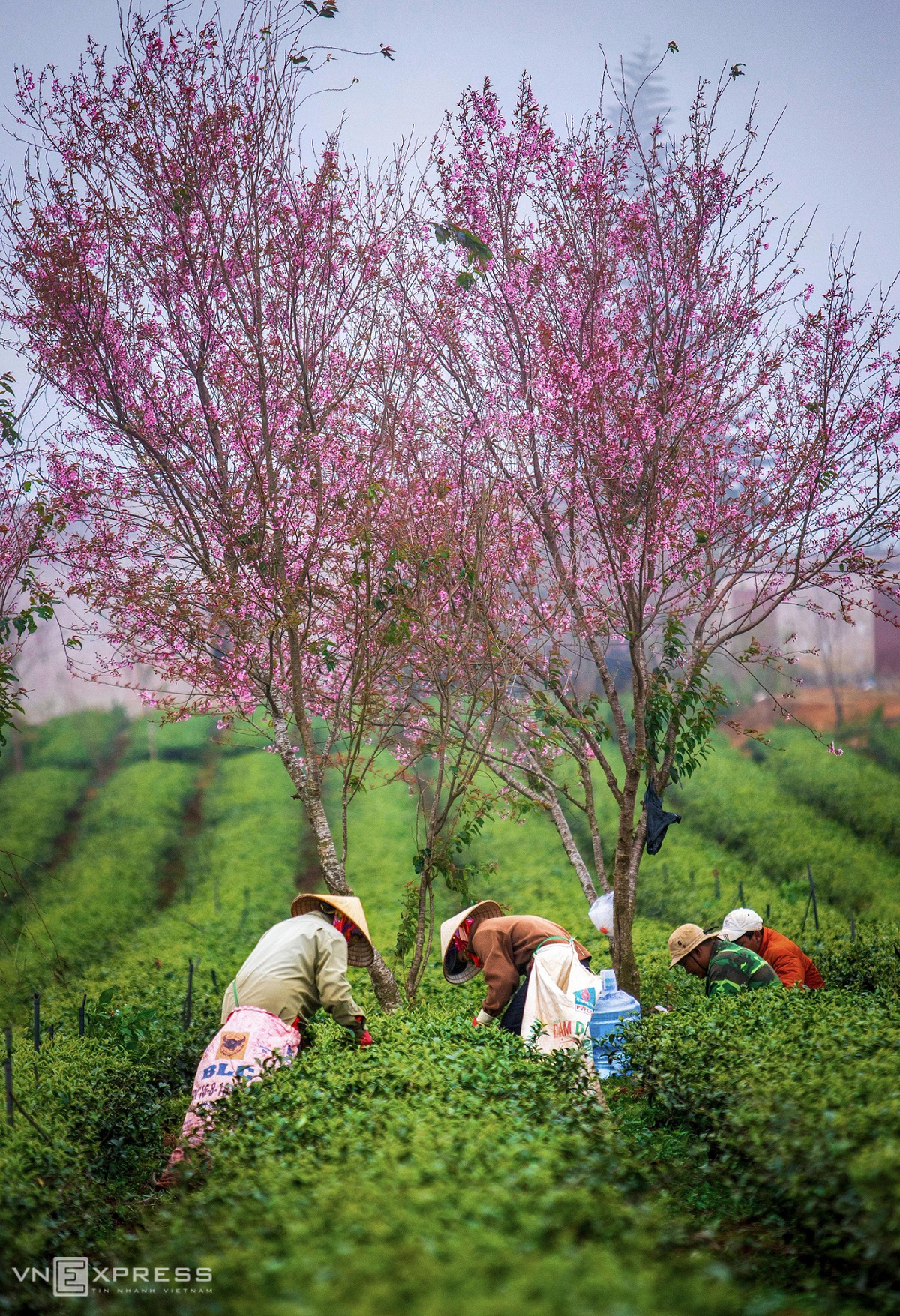 Photo: VNExpress
Farmers harvest tea amidst the romantic scene of cherry blossoms at Cau Dat.
"Come here right away to admire the cherry blossoms and let your feelings harmonize with the vibes of the highland town," Ngoc Anh said.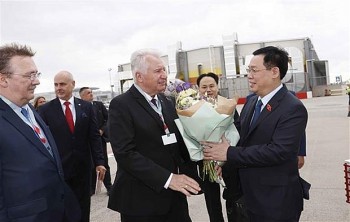 National
Chairman of the Vietnamese National Assembly (NA) Vuong Dinh Hue's official visit to Hungary from June 26-28 will surely open up many cooperation opportunities for the two countries and their parliaments, Hungarian Ambassador to Vietnam Ory Csaba has affirmed.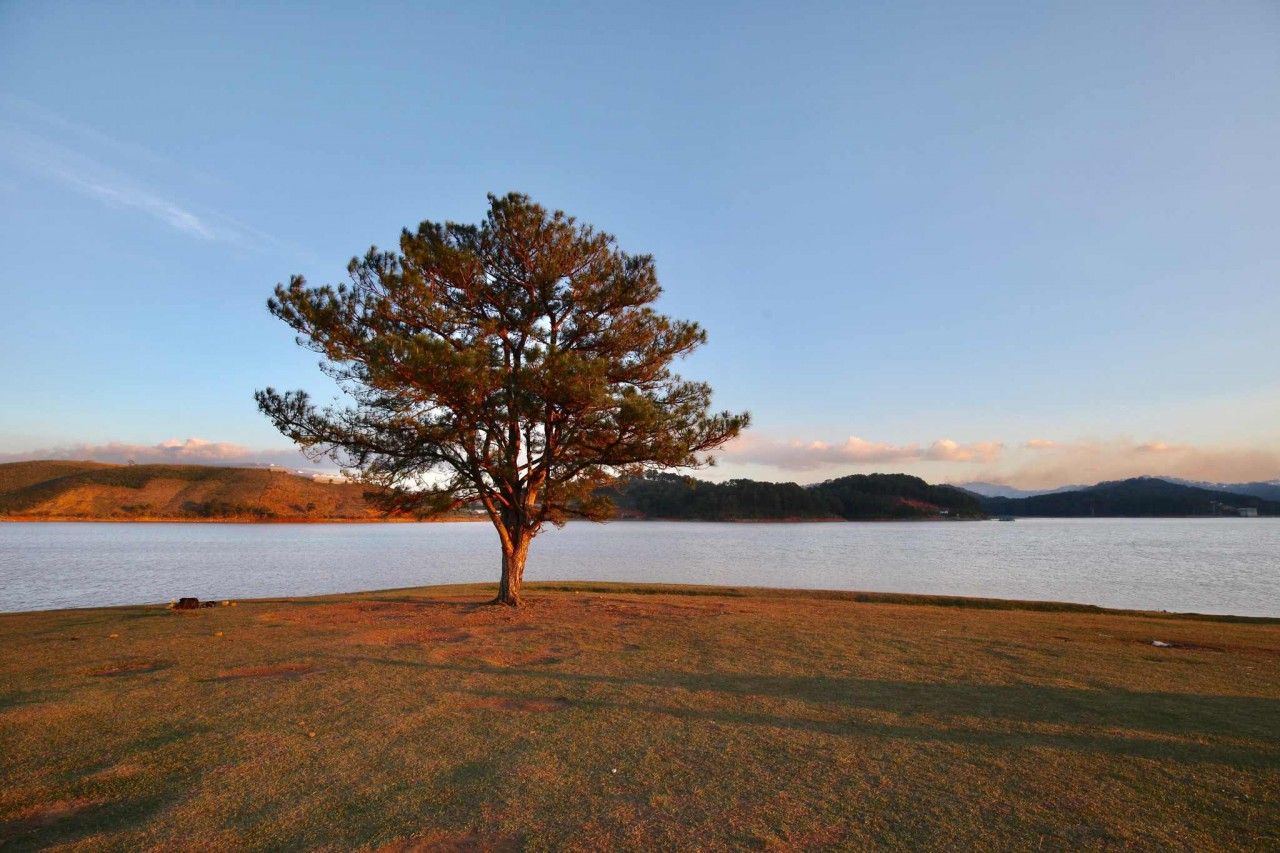 Travel
These trees stand all by themselves, which might look normal on the outside, but they are also the materials to create the most poetic and beautiful photographs. Young people call them "lonely trees", and these unique "check-in" places soon go viral on social media.
June 26, 2022 | 05:47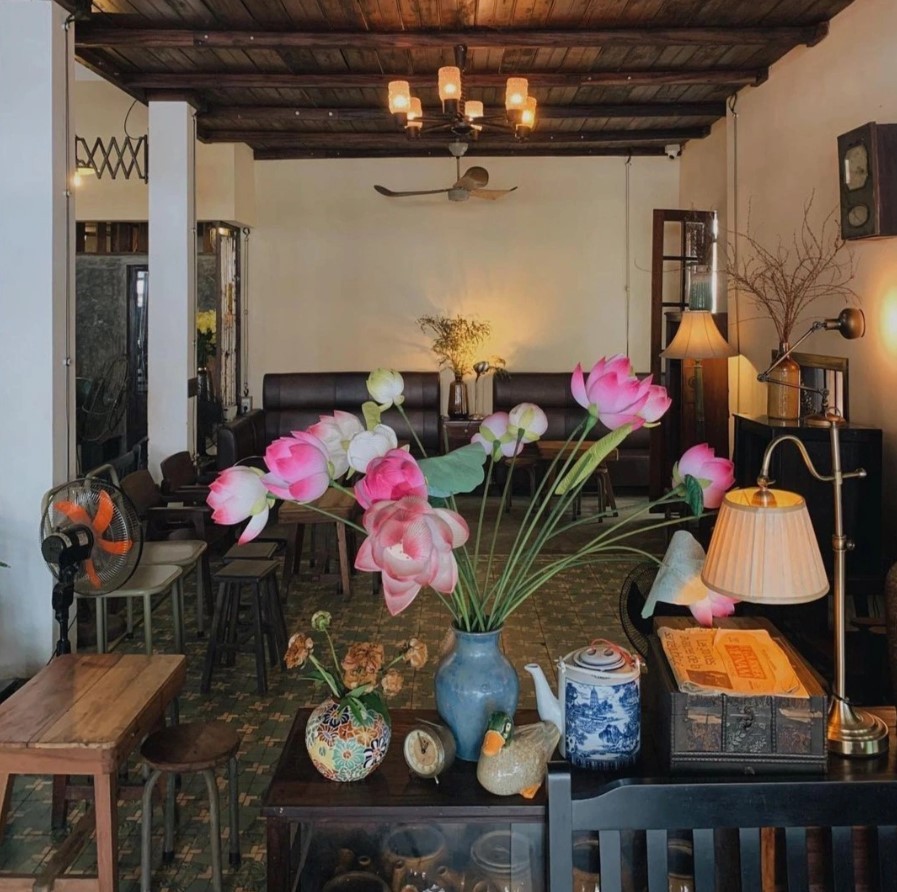 Travel
These 5 following coffee shops will make your perfect Hue travel itinerary.
June 25, 2022 | 05:36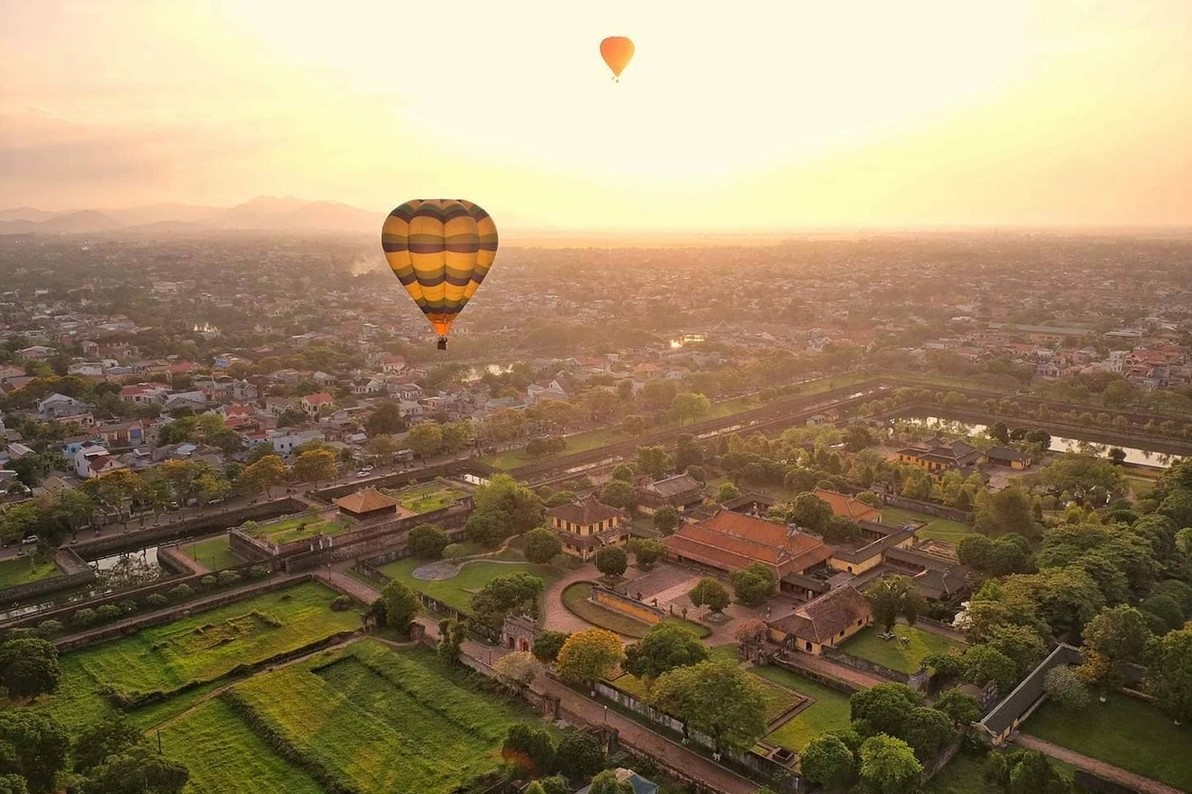 Travel
After 2 years of Covid-19 pandemic's outbreak, Hue Festival becomes one of the best places to visit with interesting activities, including the hot air balloon festival.
June 23, 2022 | 18:04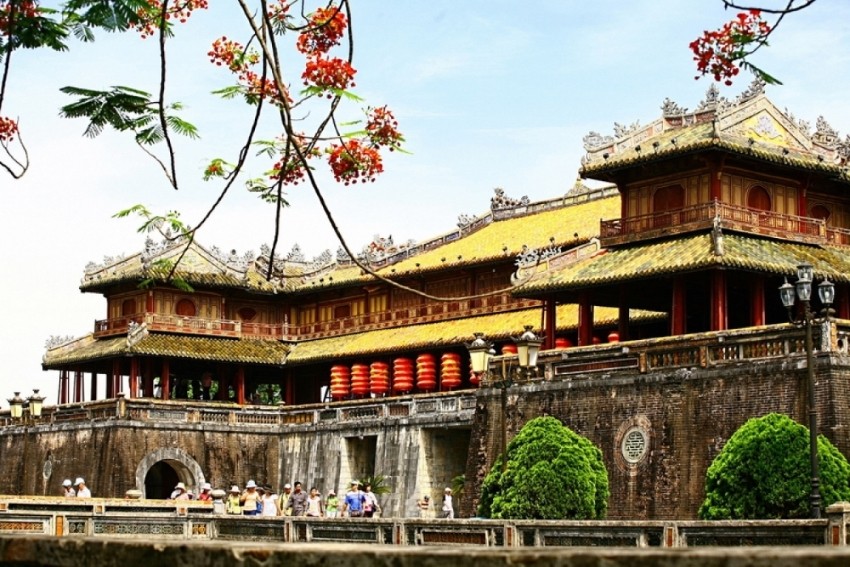 Focus
Recently, editor Emmanuel Boutan from Vacance - Voyageurs du Monde magazine had an article to introduce the beauty and charm of Hue Citadel, the ancient capital of Vietnam.
June 22, 2022 | 08:09