Da Lat Nightlife: The Best Bars in Vietnam's Mini-Europe
Looking for a place to spend your date night in the highland city of Da Lat? Check out of bars for you to chill out, relax and get tipsy.
Da Lat has always been couples' favorite destination. By day, they can enjoy the nature, good food and take couple photos together. By night, they can enjoy a romantic evening and celebrate their love in the following spots.
Fox's Den
Although it is called the bar, Fox's Den is more like a private space that helps you to escape for the city life, especially if you are tired of the life in big city and is in Da Lat to unwind on a retreat trip for two.
The bar boasts a cozy and close space in the middle of the city. The menu is diverse, based on Disney movies and reasonably priced. Bartender is friendly, interactive and helpful. They know when to light up the mood, when to leave you with some privacy.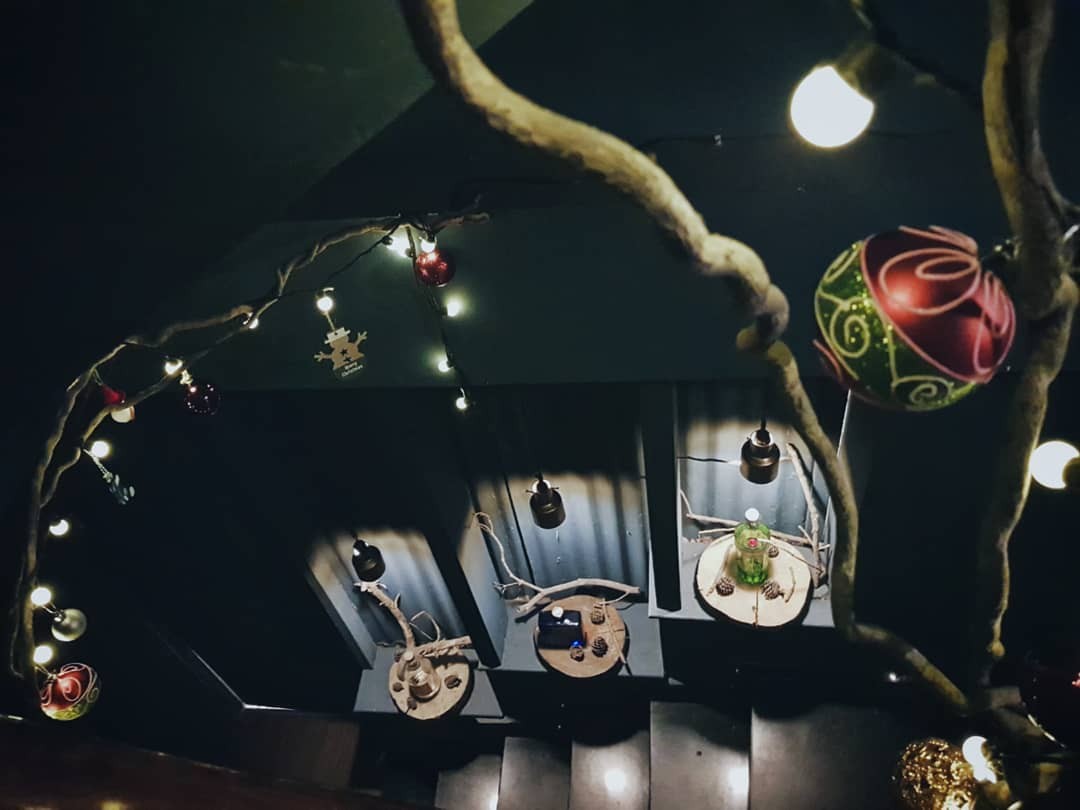 Beautiful stairway leads you to a whimsical Da Lat's nightlife. Photo: Mia
You will also enjoy good food, beautiful decorated interior and wonderful music.
Address: 50 Tang Bat Ho
Opening hours: 18:00 - 0:00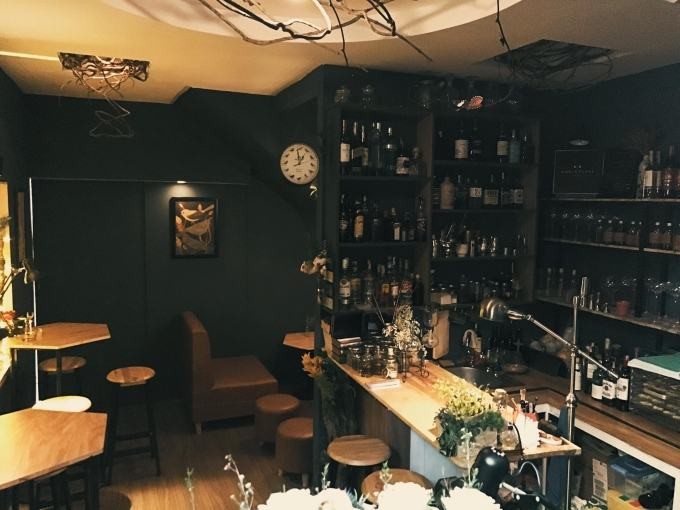 Photo: Tico Travel
Leon
Leon is built on the foundation of an old studio. This bar is inspired by the famous film Léon: The Professional (1994). There is nothing more perfect than looking out to the window and sipping a glass of cocktail.
Léon is airy with long wooden tables and rows of matching chairs. Léon's arrangement is not so neat but instead of looking messy, it is inviting you to just sink in and relax.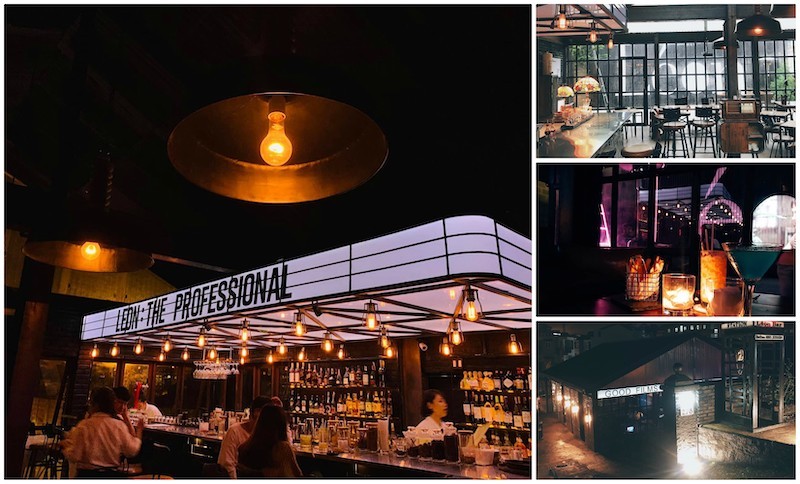 Photo: Amazing Dalat
The lights are dim, the space is filled with the mood of the gentle music, the sentimental sentence therefore also becomes bolder thanks to a little catalyst from the alcohol of the cocktails. Couples can use this opportunity to get closer.
At Léon, you will surely be surprised at how bartenders perform their cocktail-making skills. Drinks are delicious and varied, especially they are prepared according to each person's taste.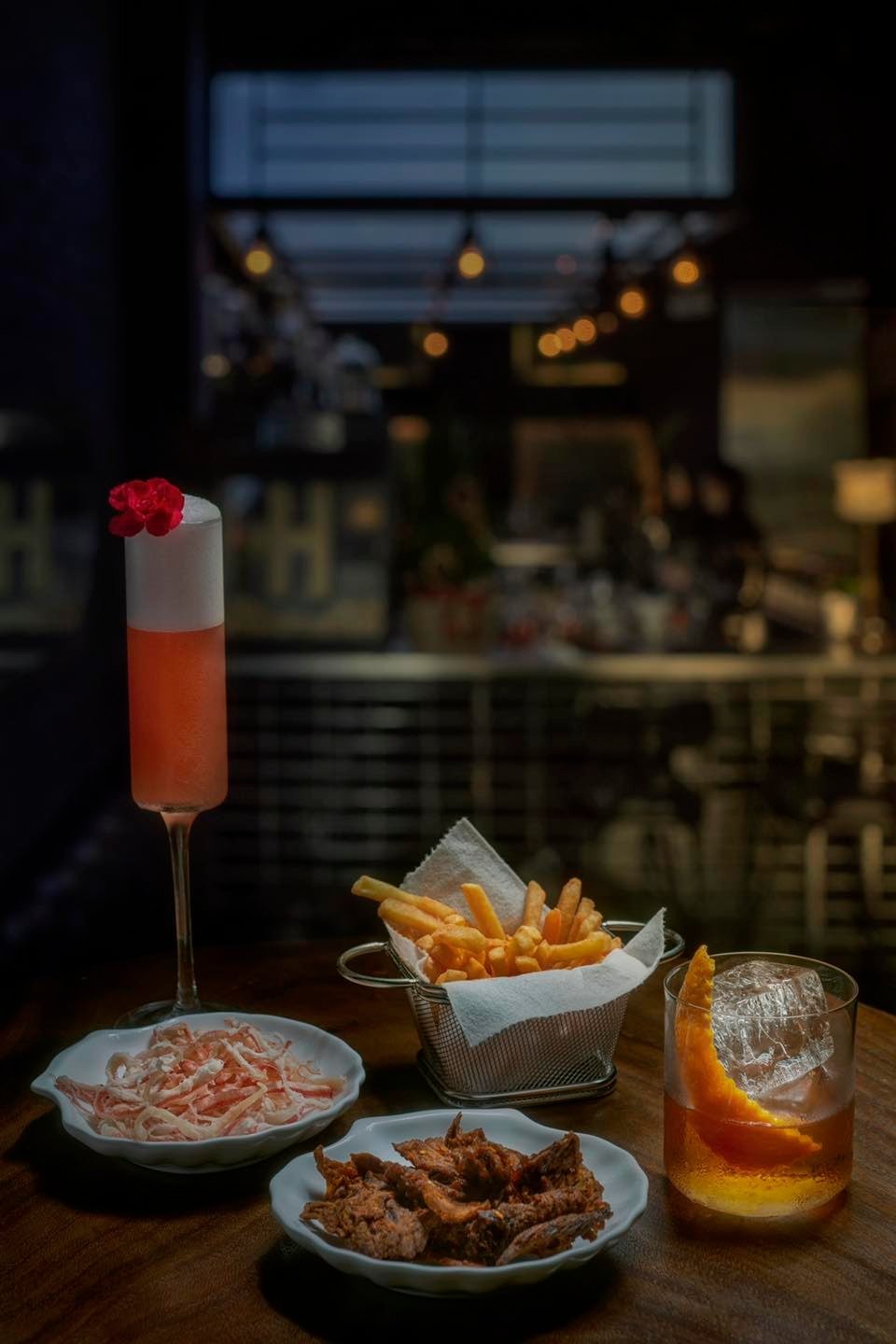 Every night at Leon this movie night. Photo: Leon
For those who want to disconnect from the chaos of daily life, Le'on is no doubt an ideal place.
The highlight of Léon is that it shows classic movie every evening. You can both watching films and relishing cocktails. Sometimes there is a special acoustic night show for you to enjoy soulful music from young talents.
Address: 278 Hai Ba Trung
Opening hours: 17:00 - 2:00
Rainy Rhythm - Rain Rhythm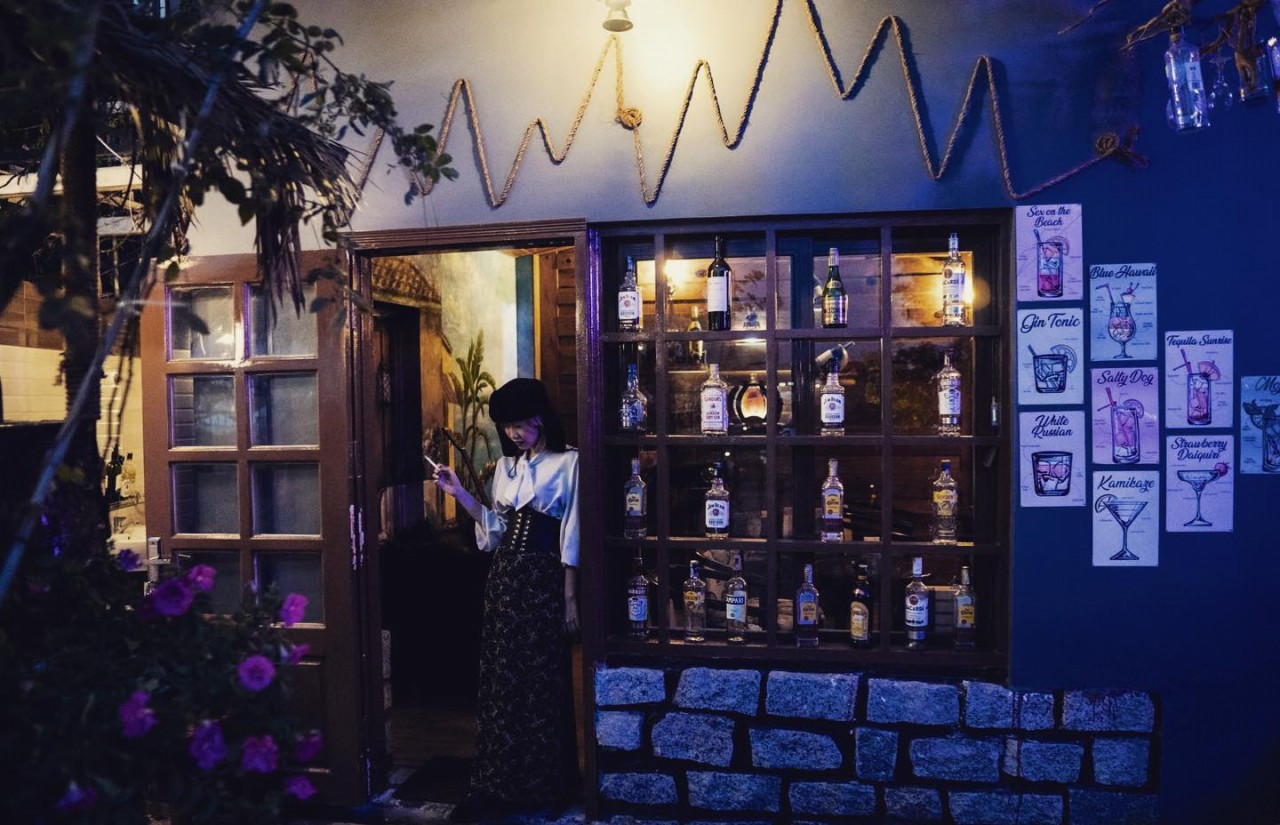 Photo: Rainy Rhythm
You might know this bar under a different name - Speakeasy bar. This name is inspired of American-style bar during the 1919-1930 period, since it has no sign, no title at the front. Rainy Rhythm wants to become your comfort zone, the place you can always go to after a long day.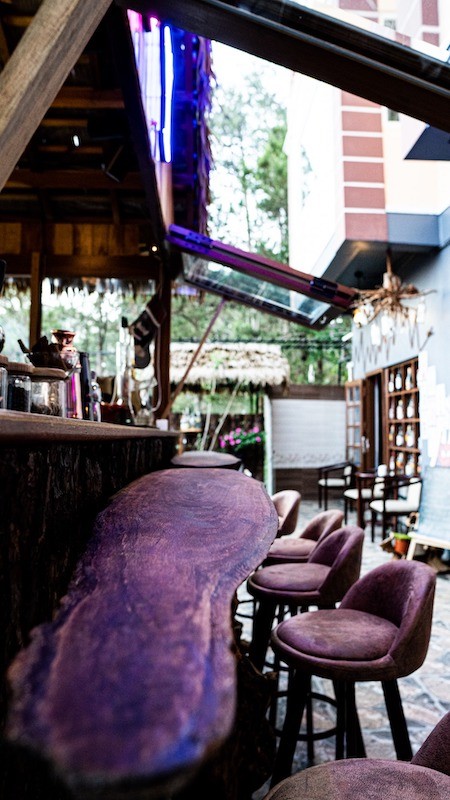 The counter by day.....Photo: Rainy Rhythm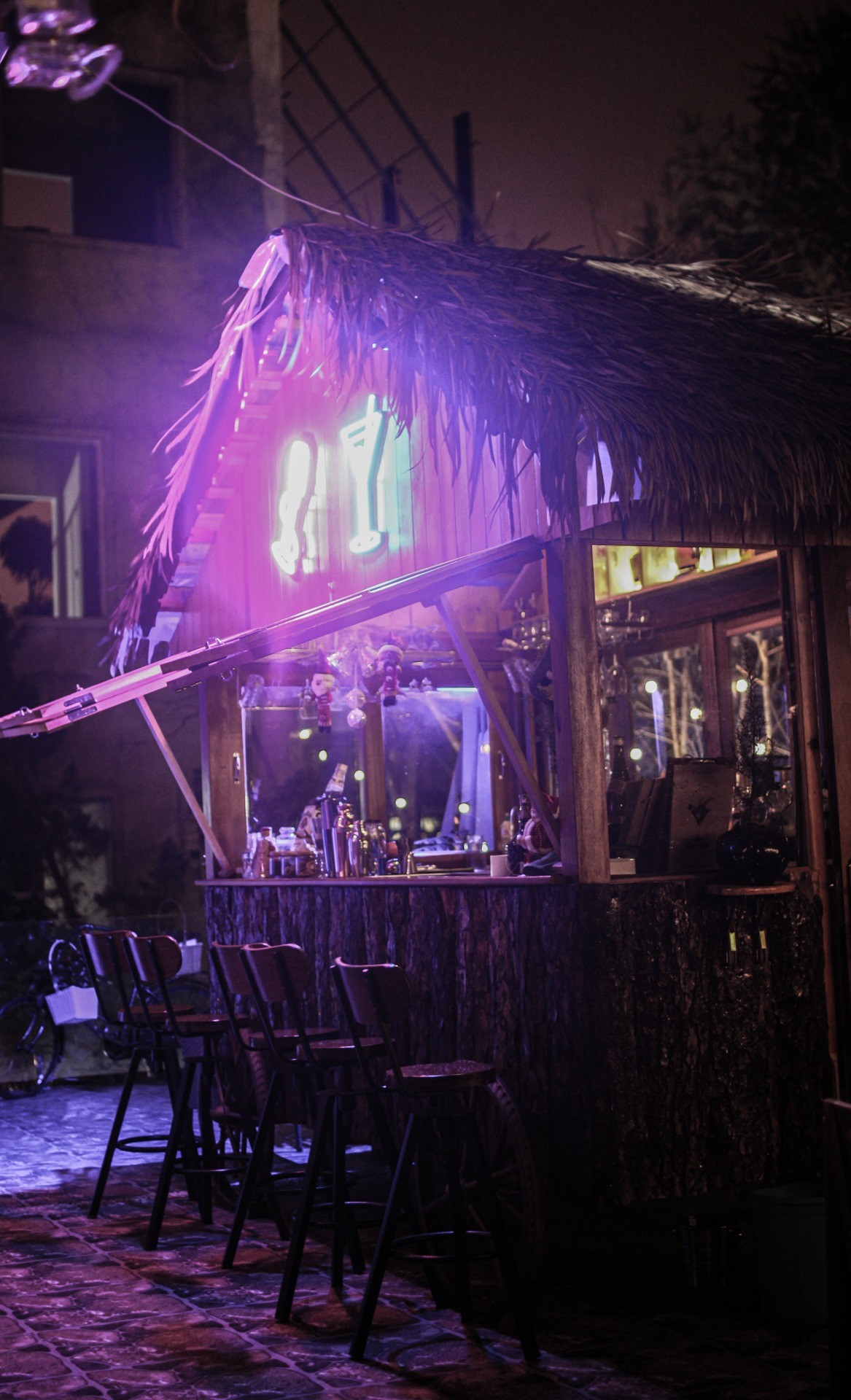 .....and by night. Photo: Rainy Rhythm
It will be there, rainy or shine, with open door. The theme is much suiting the rainy season in Da Lat and so is the drinks. Just like you cannot predict when it is going to rain in Da Lat, there is no drink menu. All you have to do is describe what you want to have to the bartender, and you shall receive. It will be to your taste, then it will be named after you or a name you come up with.
This is a perfect spot to make your date night more entertaining with getting to know more about each other. Young love sparks under the blue tint light at the bar.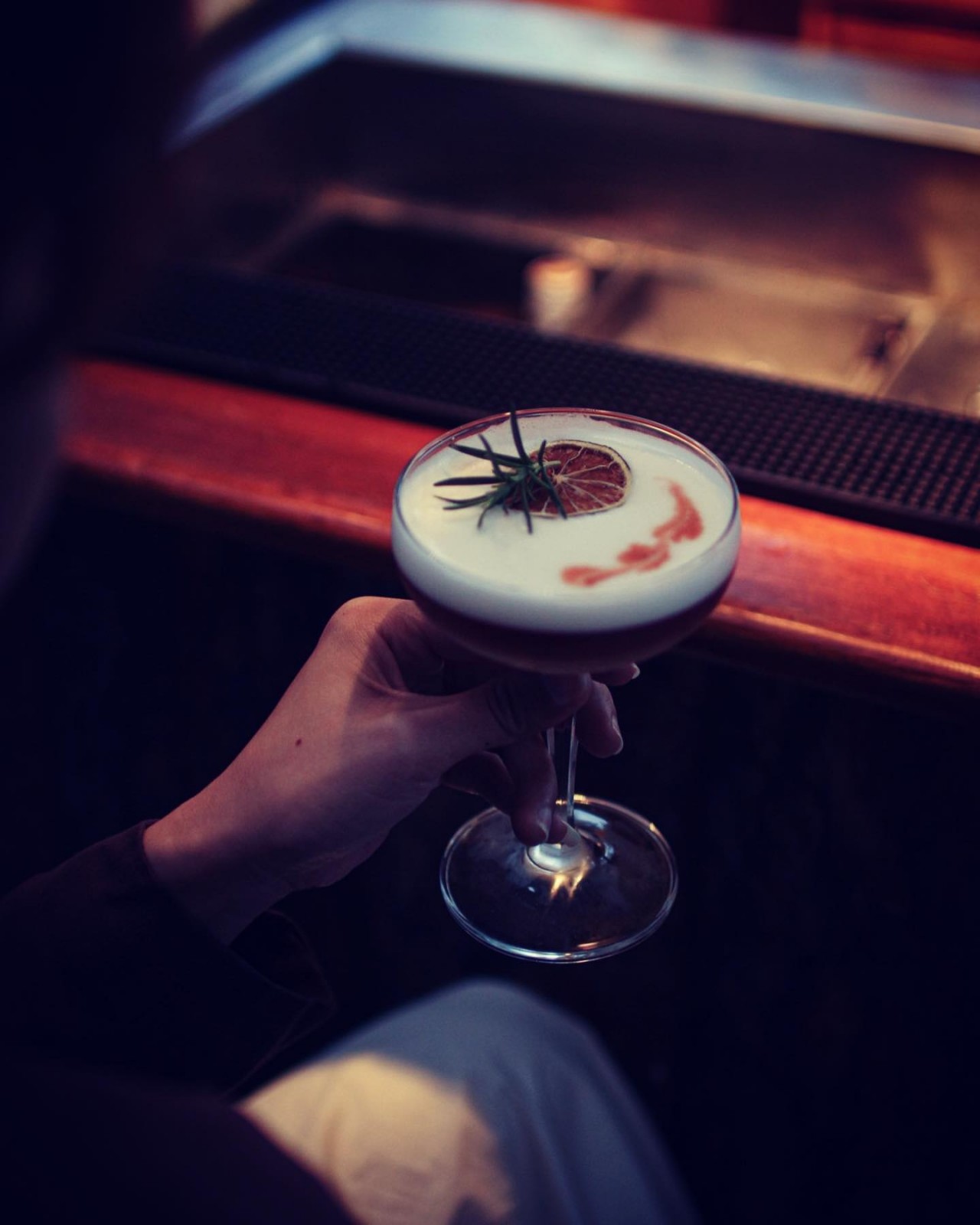 Photo: Rainy Rhythm
Also, you can find Butter Beer meticulously crafted in Rainy Rhythm. Another drink you should try is Dalat Sour if you are a fan of the infamous Da Lat Wine.
Address: 24b/1 Hung Vuong
Opening hours: 17:00 - 23:00
Top 7 Cheap Eats of Da Lat

The chilly air makes the taste of hot food in Da Lat more enjoyable and memorable, leaving you full at stomach and at heart.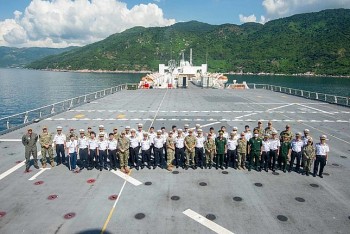 Friendship
The Pacific Partnership 2022 (PP22) concluded on July 3 on USNS Mercy, a hospital ship of the US Military Sealift Command anchored at Vung Ro Port in Dong Hoa town, the central province of Phu Yen.