Sour Cherry Blooms in Da Lat in Chilly Weather
At the end of the year, sour cherry blooms all over the Da Lat, from the central roads to the suburban hills.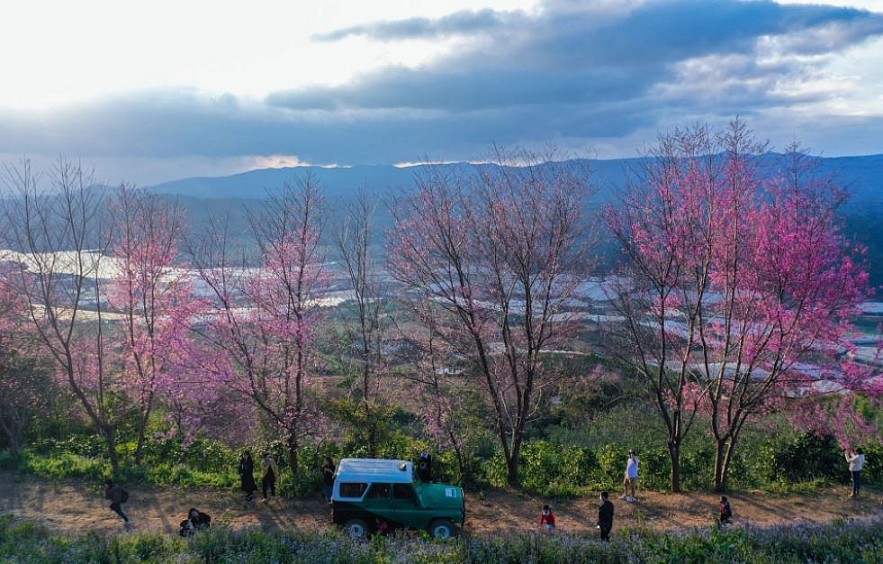 (Photo: Zing News)
The cherry apricot hill stretches across the mountain town
As winter comes, the streets of Da Lat are covered with a gentle pink color of sour cherry blossoms, which attracts many tourists to the city. Cherry blossom, known as Mai Anh Dao, is one of the most famous flowers in Dalat. The flowers bloom on the streets of Tran Hung Dao, Hung Vuong, Co Giang, Pho Duc Chinh, Nam Ho.
With the New Year holiday coming near, many people leave hustle cities for quieter suburban hills to find peace under the blooming cherry trees. Among cherry gardens in Da Lat, LangBiang is the most famous. LangBiang mountain, known for its romantic tale of a couple named Lang and Biang, has areas of pink cherry trees planted in the dense pine forest. After crossing the hills, visitors will be welcomed by a fairy-tale-like scene, totally separated from the bustling town.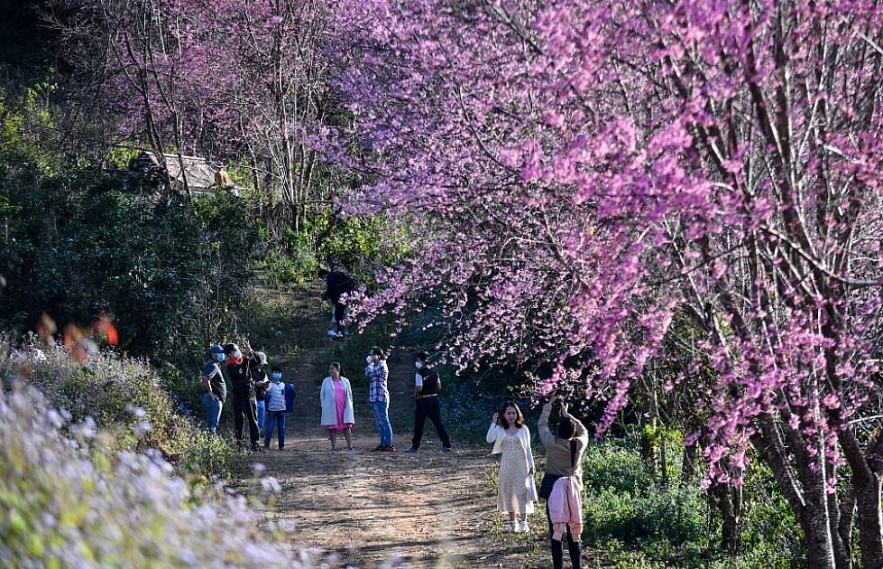 (Photo: Zing News)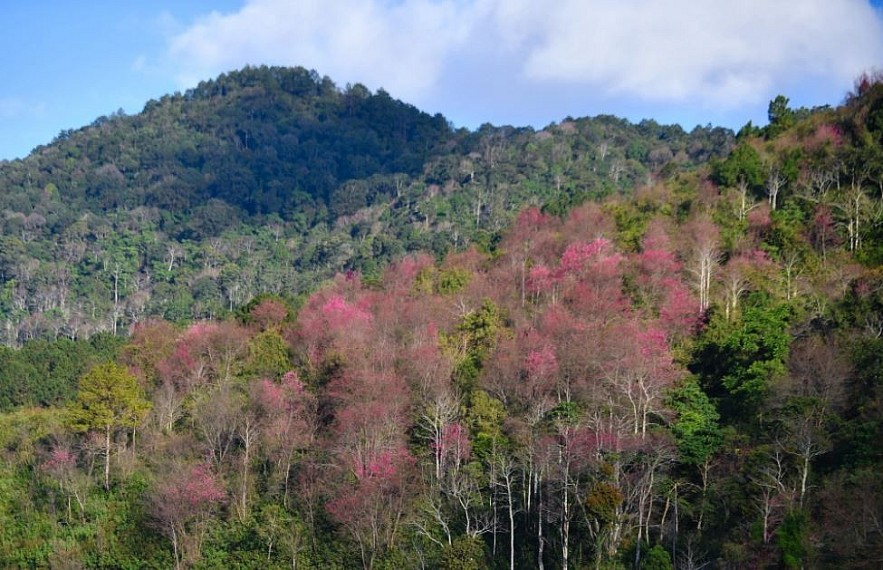 (Photo: Zing News)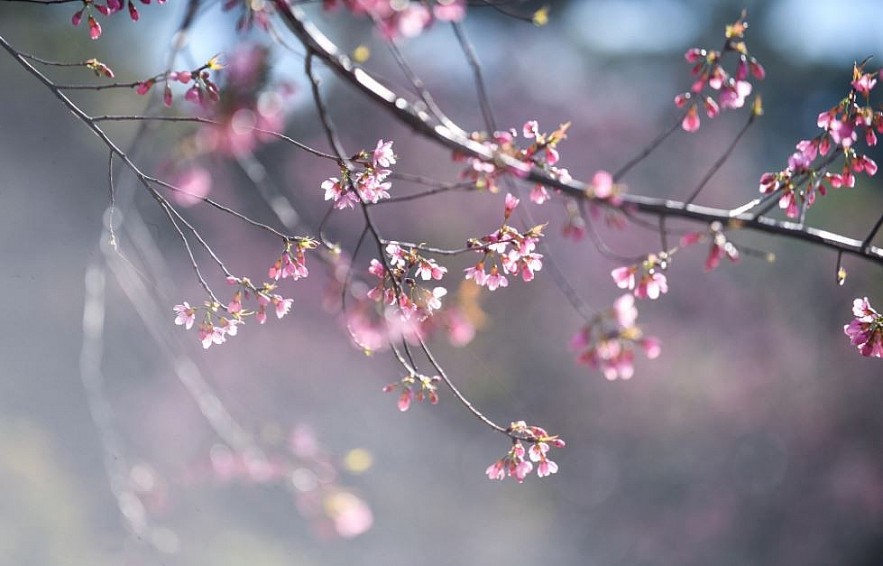 (Photo: Zing News)
Queuing to take photos with cherry trees
Located about 17km from the center of Da Lat city, Mong Dao Nguyen is also famous for its beautiful cherry gardens. The road to Mong Dao Nguyen is quite difficult to pass. However, the flowers' beauty attracts visitors to overcome challenges to conquer the destination. Mong Dao Nguyen is most crowded in the early morning and sunset.
Besides young people coming to photos for their social media content, many couples consider this destination ideal for pre-wedding photography. Tourists usually rent jeeps to arrive at the hill with a rental fee of about 100,000 VND/person (US$ 4,5). If you love adventure, try driving a motorbike to the hill.
Diep Tuan Bao, Da Lat resident, told reporters that the road to Mong Dao Nguyen was rough. Visitors had to cross 2-3 km of gravel and drove very carefully, said Bao.
Although the garden is large, tourists can only visit and take photos of a dozen of trees. The rest is planted scattered along the hillside or in the coffee fields, where tourists have to ask for owners' permission before approaching.
Visitors usually spend 1-2 hours in Mong Dao Nguyen and then move to other spots because there are not many food and entertainment services. They should bring drinking water or snacks, and should not pick flowers or litter.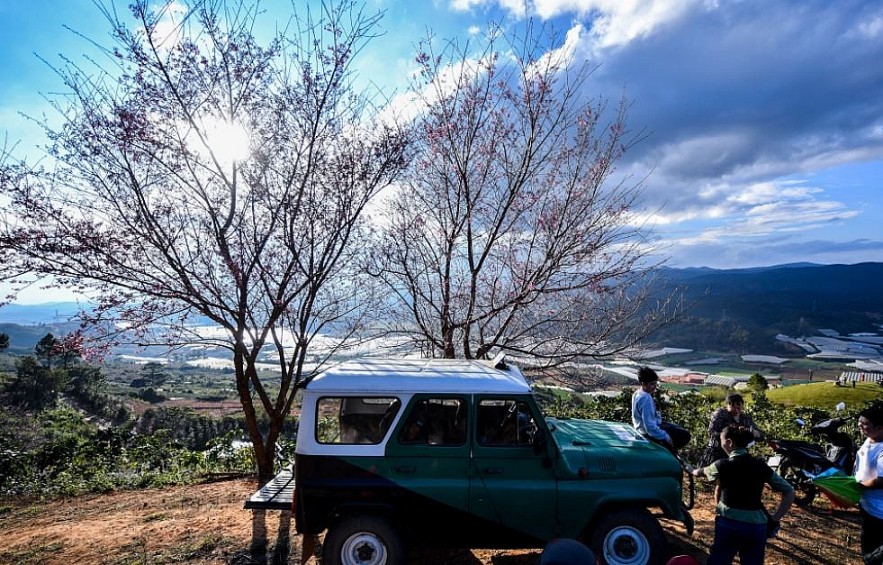 (Photo: Zing News)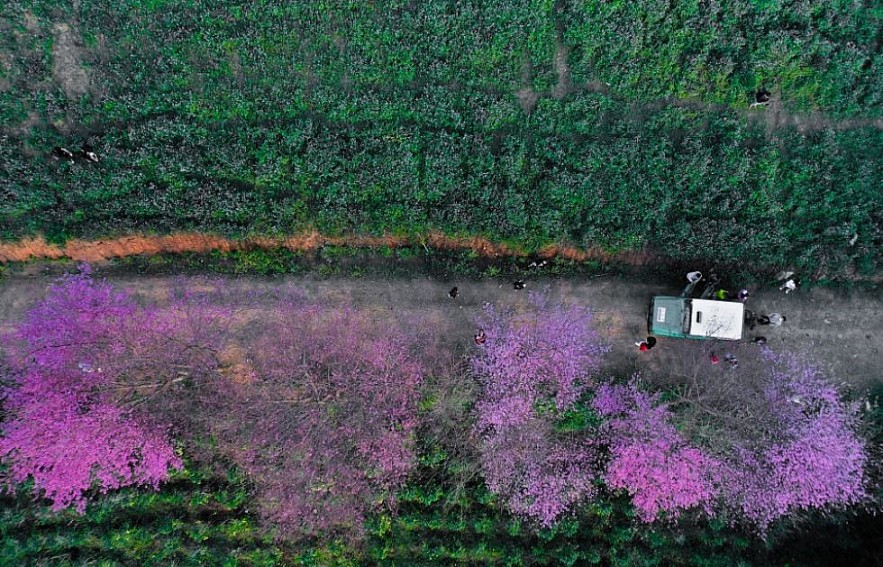 (Photo: Zing News)
Mai Ngoc Duc, born in 1974, shared: "I am lucky to fulfill my dream of enjoying sour cherry flowers in full bloom. The road from Lac Duong district to Mong Dao Nguyen is a bit rough but not too difficult to cross.
Dalat cherry blossoms usually bloom in early spring, during late December, or from January to February, depending on the annual weather. Currently, there are more than 3,000 cherry blossom trees in Dalat that are grown in different areas of the city. In addition to Mong Dao Nguyen, visitors can admire the flowers in Cau Dat tea hill, whose flowers have already bloomed. In the next 2 weeks, other areas in Da Lat will enter the sour cherry season, such as Tuyen Lam lake, Xuan Huong lake, Da Quy slope in Xuan Tho commune, Hung Vuong, and Tran Hung Dao street.
(Photo: Zing News)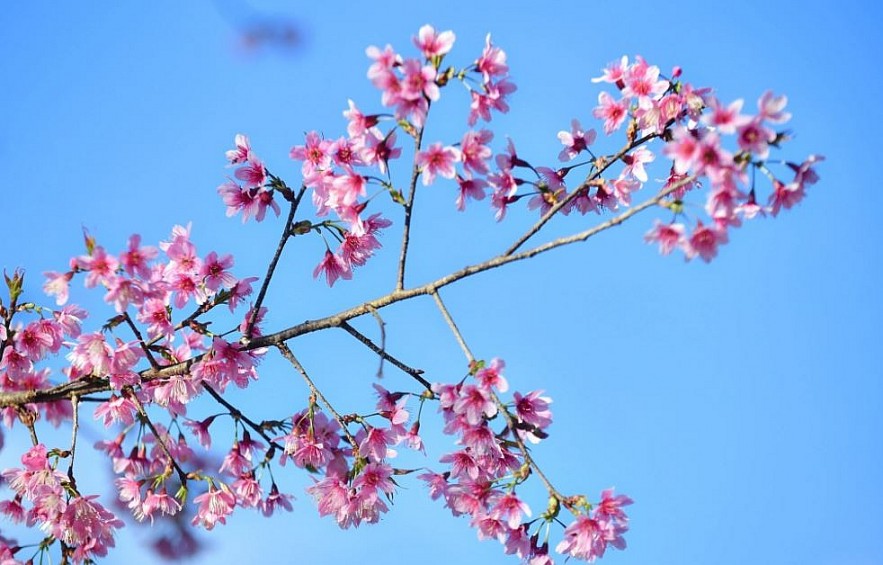 (Photo: Zing News)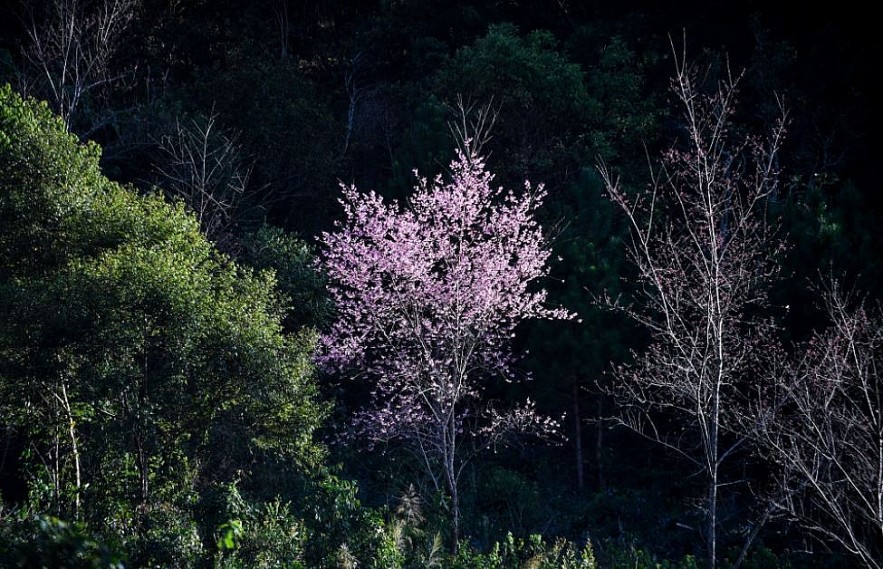 (Photo: Zing News)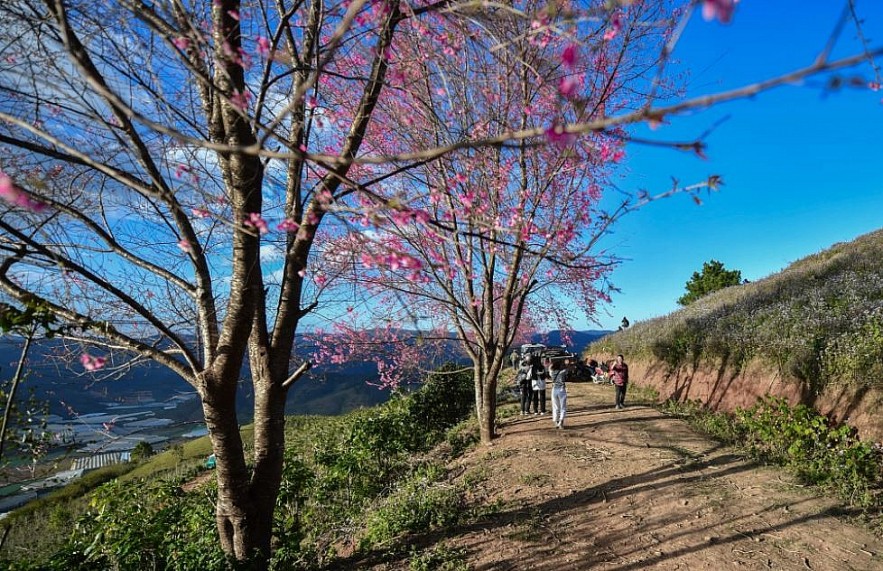 (Photo: Zing News)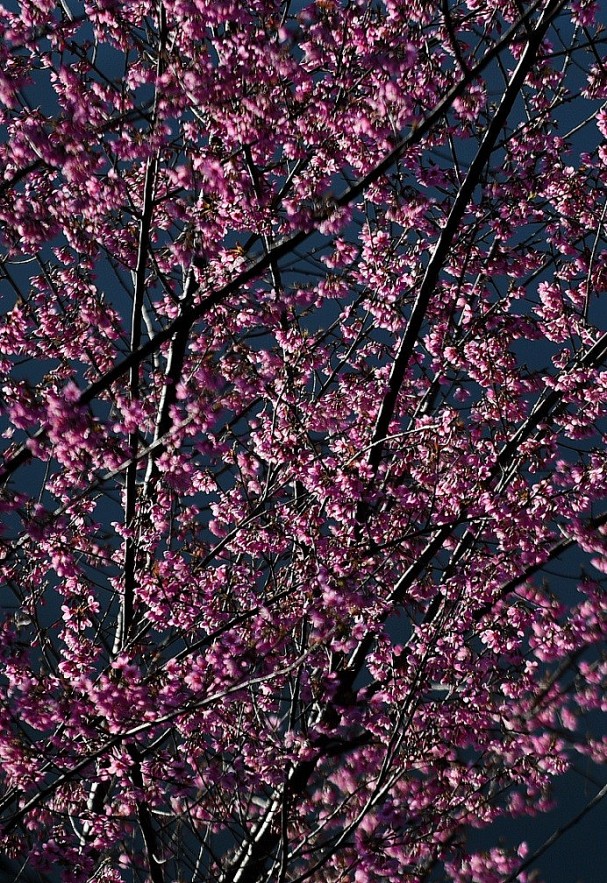 (Photo: Zing News)
(Photo: Zing News)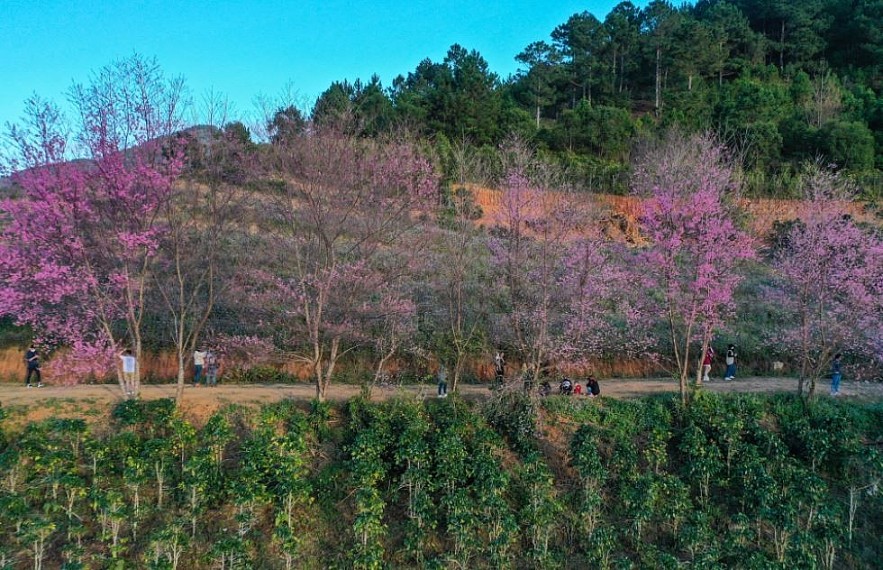 (Photo: Zing News)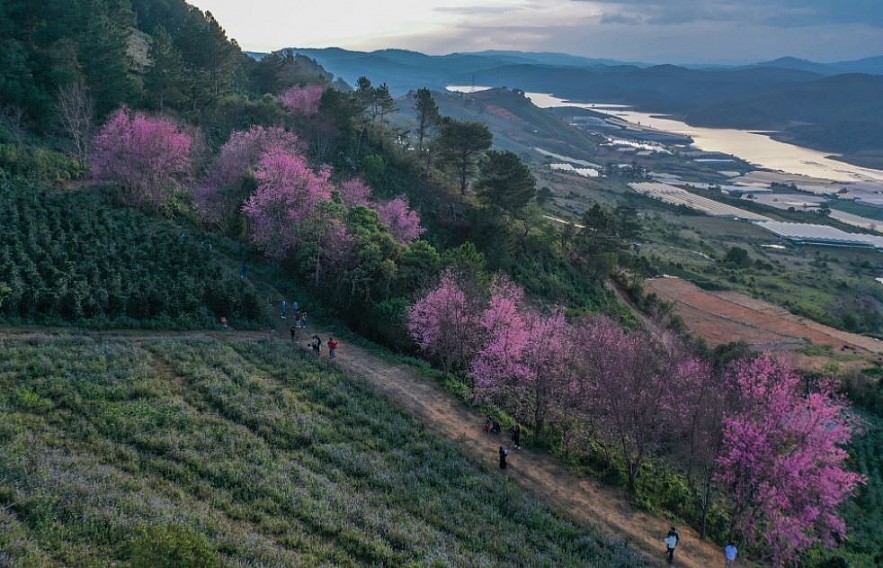 (Photo: Zing News)