Da Nang's Covid-19 makeshift field hospital underway
Halfway since the construction began on August 1, Da Nang field hospital has basically erected most of the makeshift rooms for COVID-19 patients. The facility, which can accommodate thousands of beds, is set to be completed on August 5. 
The field hospital in Da Nang is expected to accommodate up to 1,000 beds (Photo: Kenh 14)
Hundreds of workers are rushing to build and install the COVID-19 treatment in Tien Son Sports Palace. All the construction parts will be done by August 3, in the meantime, the installing parts, including installing electricity, water, ventilator system, beds are expected to complete by August 5, according to the representative of the construction department.
According to Mr. Nguyen Truong Son, Deputy Minister of Health, the construction progress is closely monitored to make sure the facility is ready to receive patients once it's completed. The Deputy Minister had visited the construction site on Sunday.
The Da Nang makeshift hospital has a capacity of 700 beds readily available for patients in need. It can accommodate up to 1,000 beds in complicated epidemic situation. To date, all the necessary medical facilities are basically ready to be sued.
Tien Son Sports Palace, built-in 2010, is located relatively separated from residential areas, considered an ideal place to set up field hospital. The internal stadium covers some 2.400 square meters, not to mention the large corridors and stand areas, enabling the stadium to afford up to 7,000 people at a time.
The reception hall on the ground floor and the second floor is very spacious, which can store a large number of medical equipment.
The city's party committee stated that the field hospital would ease the burden on the health care system and authorities could focus on extinguishing Covid-19 outbreaks at Da Nang Hospital, Da Nang Hospital C and the Orthopedic and Physical Rehabilitation Hospital of Da Nang, which is all currently under strict lockdown due to is linkage to new locally-transmitted cases.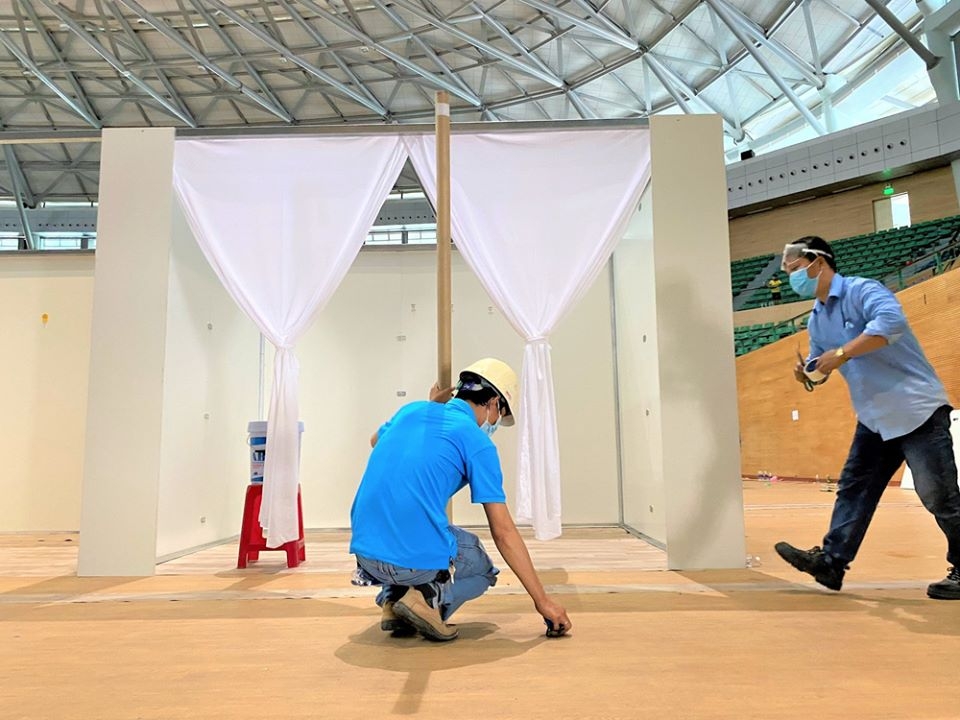 One makeshift room (Photo: Kenh 14)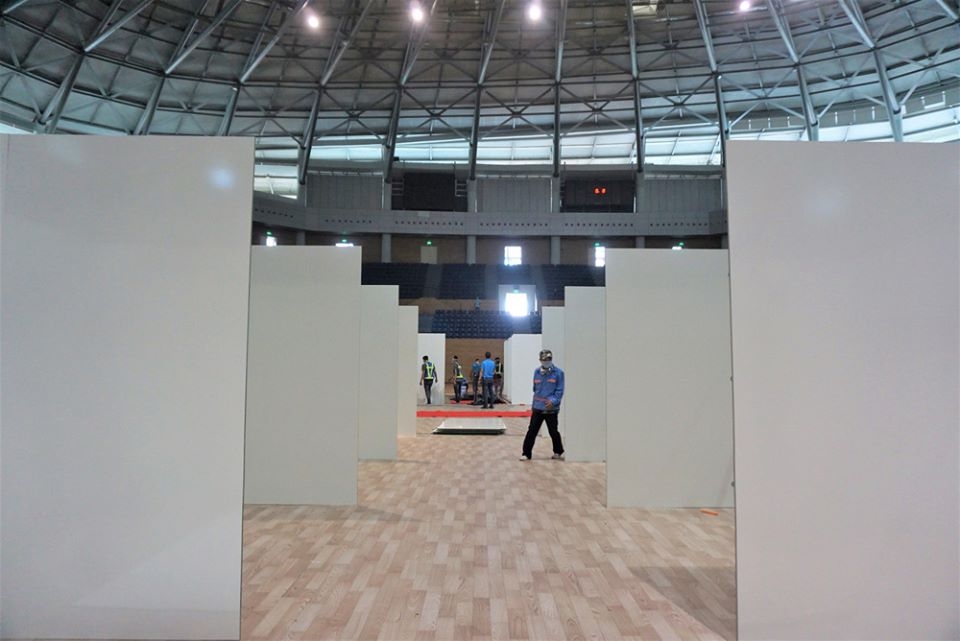 (Photo: Kenh 14)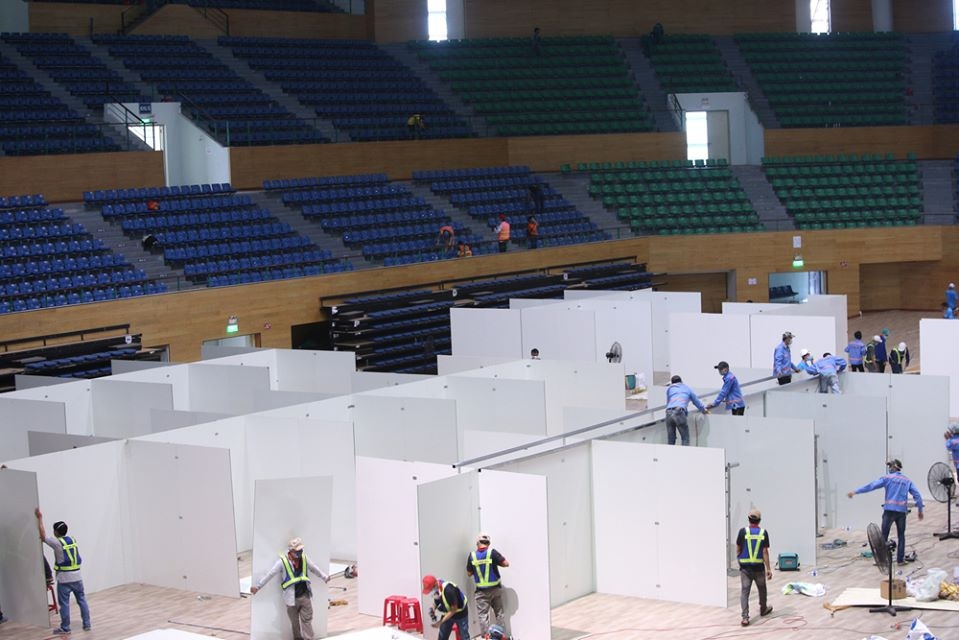 All constructors are speeding up to complete the hospital (Photo: Kenh 14)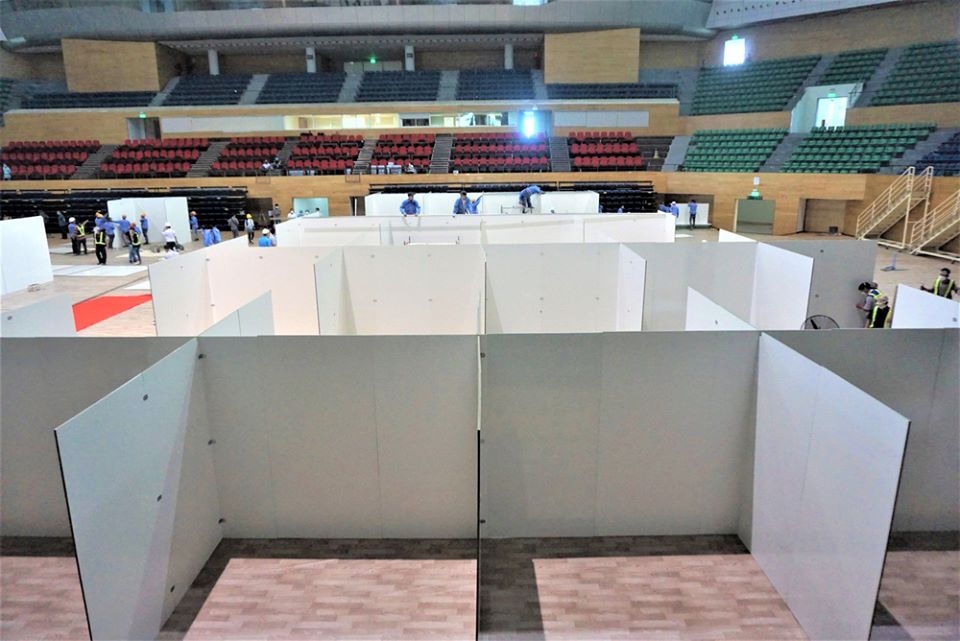 (Photo: Kenh 14)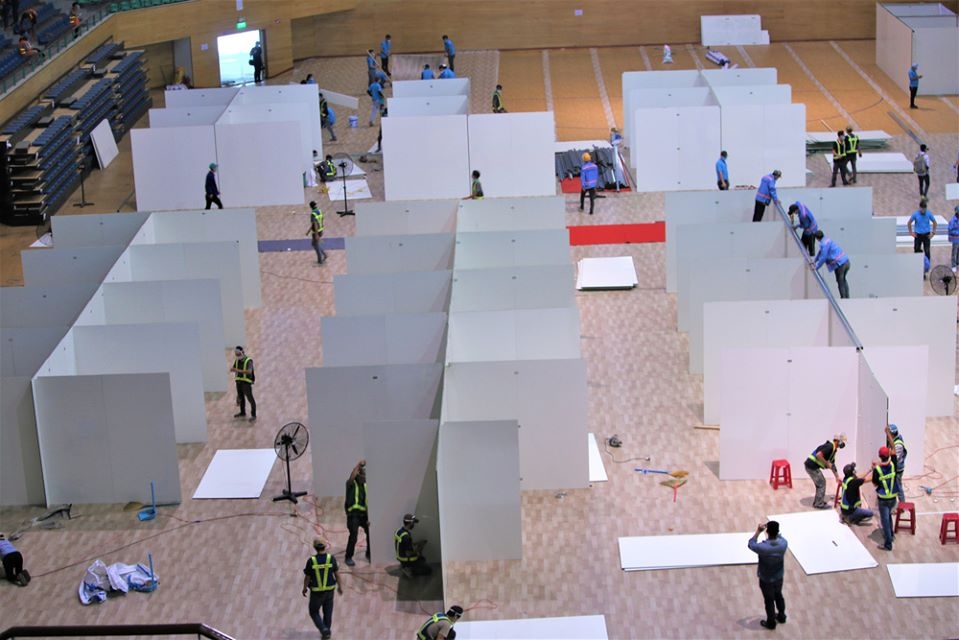 (Photo: Kenh 14)
Da Nang, now Vietnam's largest Covid-19 hotspot, began a 15-day period of social distancing on Tuesday. People are requested to stay at home and required to maintain a distance of at least two meters from each other in public. Gatherings of more than two people in public, except in offices, schools, and hospitals, are prohibited.
Festivals, religious ceremonies, sports, and other events that gather a large number of people are banned. Non-essential businesses including entertainment facilities, beauty salons, massage, and karaoke parlors, and bars are closed, according to VNE.
Da Nang on July 25 reported its first community infection in 100 days, breaking the country's streak of over three months without any local transmission. The city itself, along with other cities and provinces across the country have been constantly reporting new batches of COVID-19 patients.
To date, Vietnam's accumulate cases stay at 621, including 242 active cases and 6 deaths.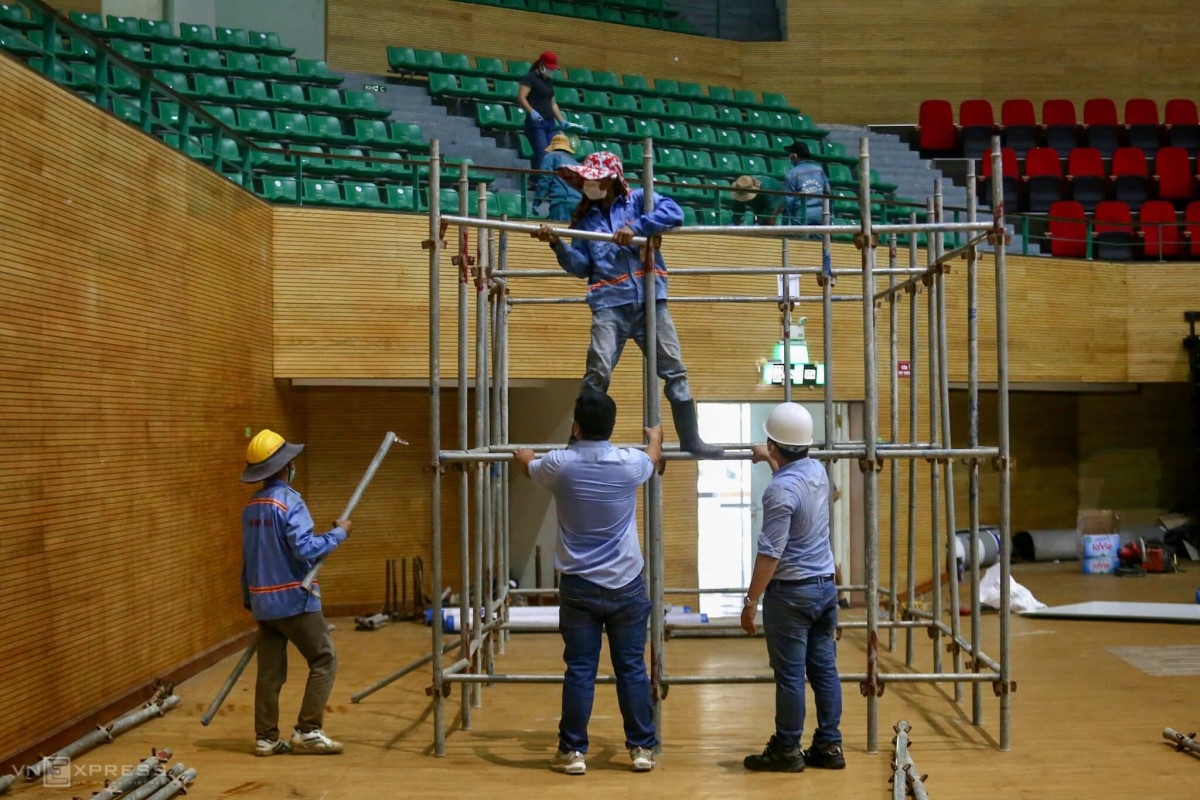 Around 50 workers set up scaffoldings to build electrical systems for the hospital (Photo: VNE)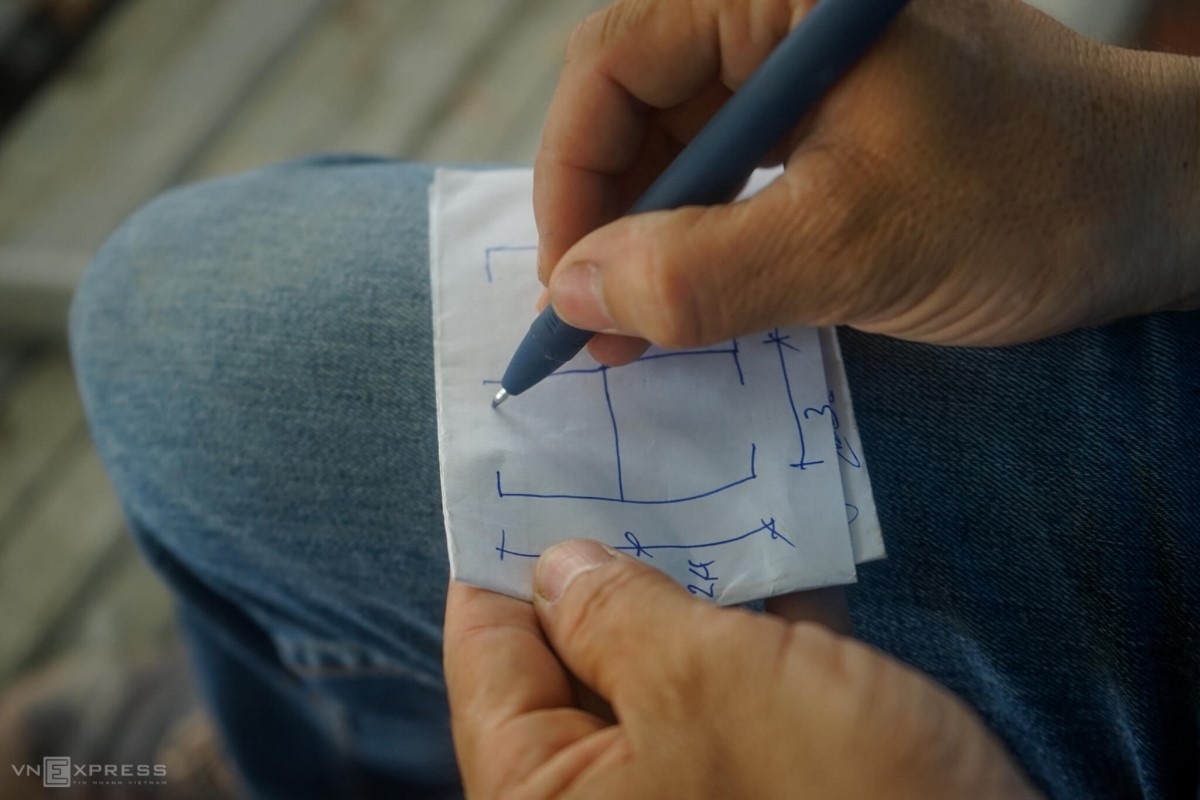 An engineer drawing a blueprint of a room (Photo: VNE)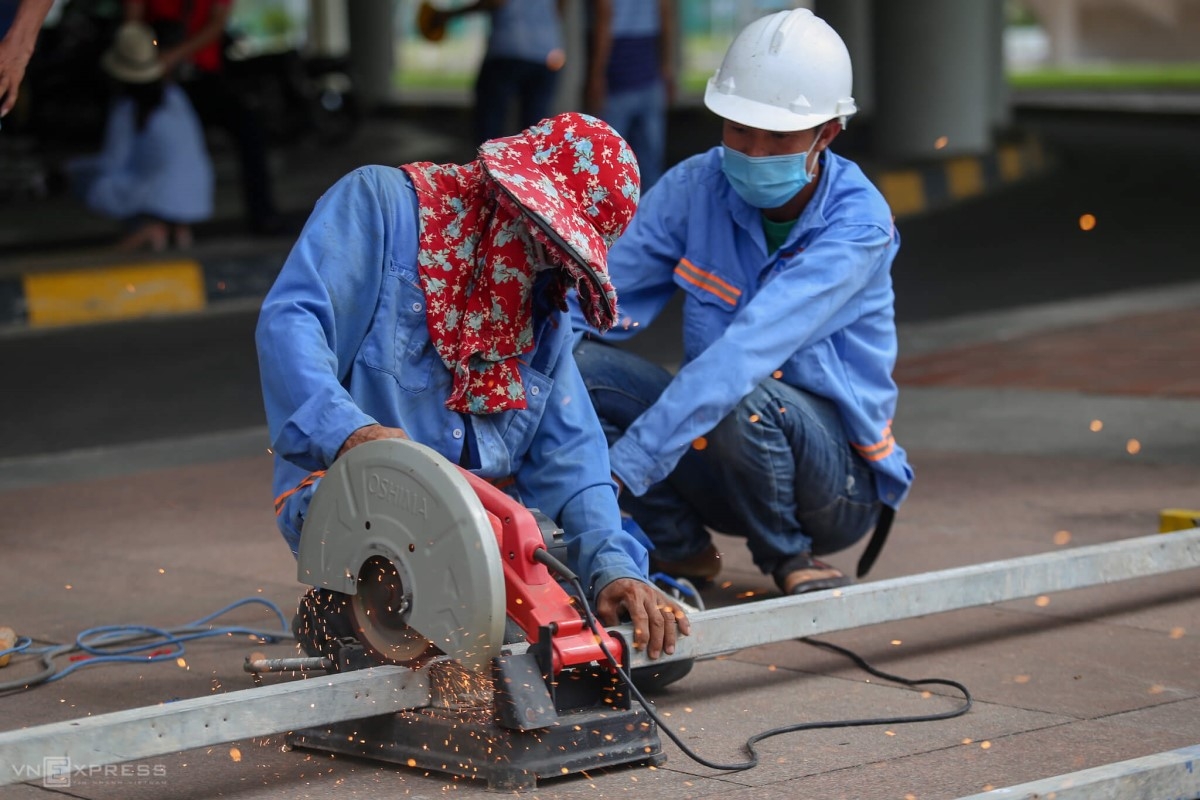 (Photo: VNE)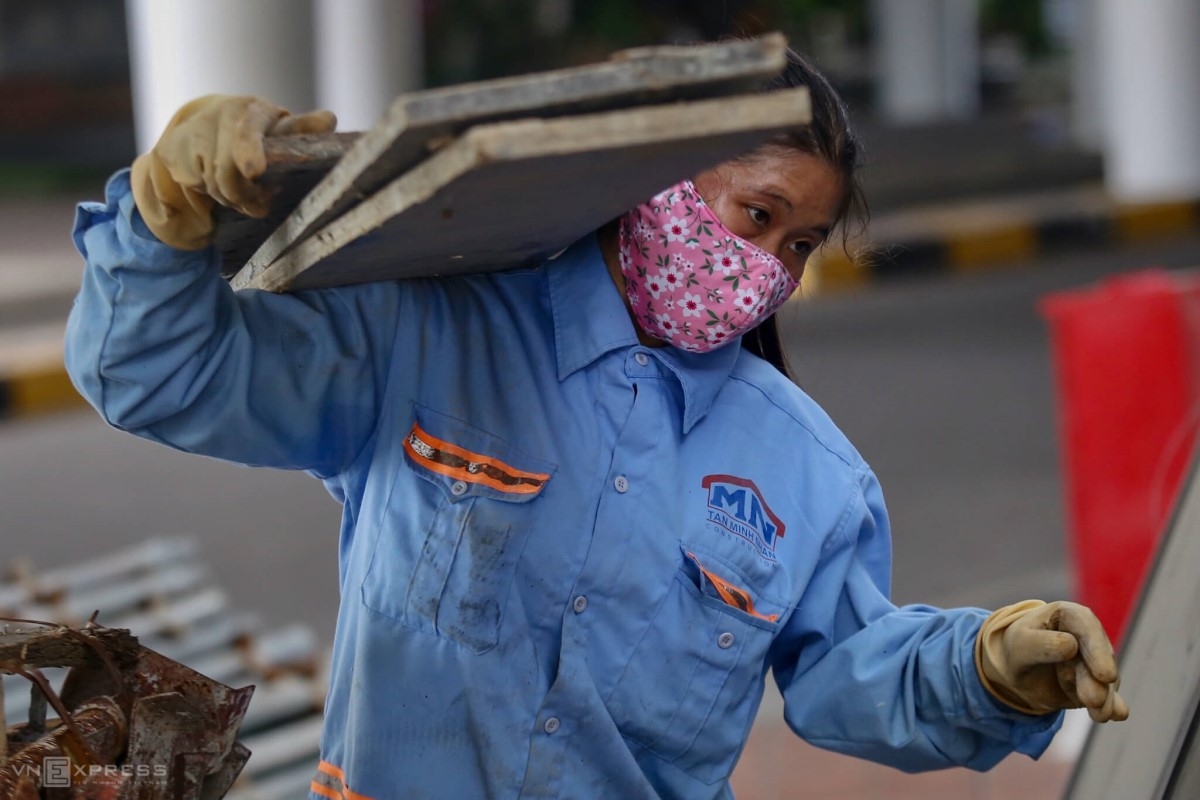 A worker carries a stack of sheets (Photo: VNE)
(Photo: VNE)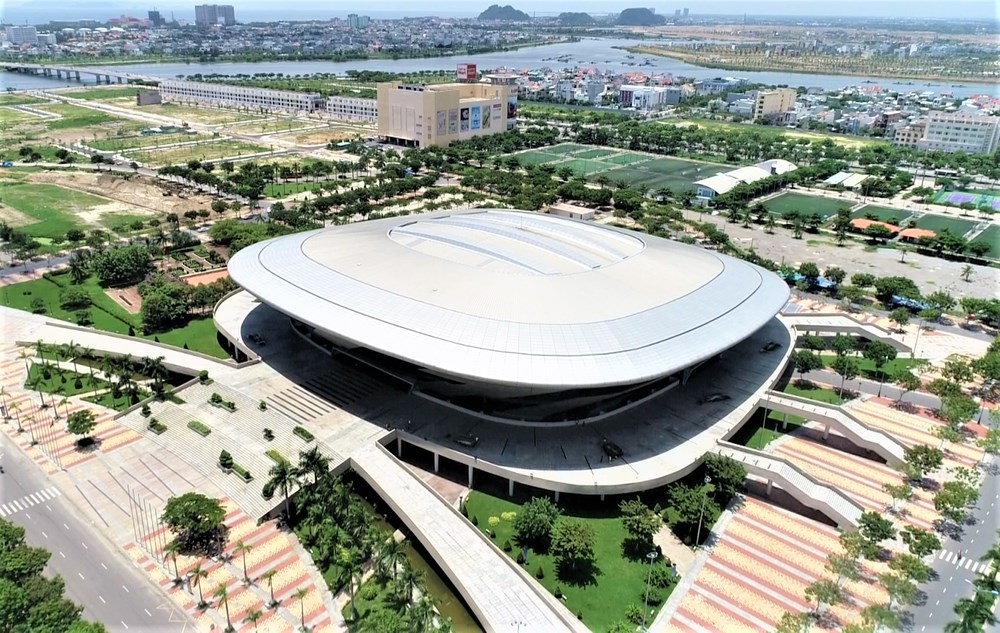 Bird-eye view of Tien Son Sports Palace (Photo: kenh14)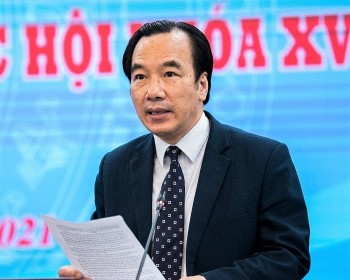 Focus
Consolidation of personnel; building and expanding the network of Malaysian partners; strengthening communication, and contributing to introducing to the people, especially the young generations of the two countries about the country and people of each side... are the focus of the Vietnam-Malaysia Friendship Association in the coming time. Chairman of the Association, Ngo Sach Thuc hopes that "people-to-people diplomacy will continue to be a pioneer in bringing the two countries and cultures closer to the goal of cooperation and integration".