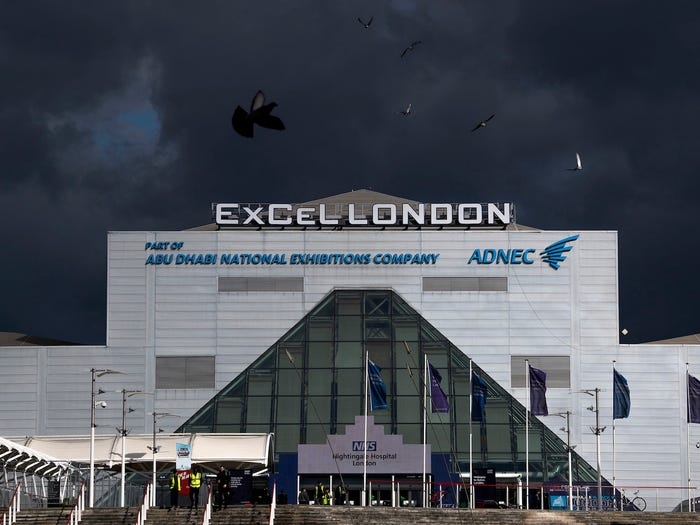 NHS Nightingale is located inside the ExCel London trade center (Photo: Getty Images)
The name of the hospital appears to be a homage to Florence Nightingale, the British nurse and statistician who served wounded soldiers in the Crimean War.
The entire hospital takes up a total of 947,224 square feet (88,000 square meters) inside the center.

DW stated that Initially, 500 beds have been put in place. But if all 80 wards are occupied, the hospital will become the world's largest critical care unit, treating 4,000 patients. The hospital will need 16,000 staff, including thousands more volunteers if it reaches full capacity.

Such achievement is the fruit of relentless work of some 200 British Army soldiers alongside National Health Service (NHS) staff and civilian contractors throughout the 9 days course. The facility, which normally houses large trade fairs and conventions was converted into a makeshift hospital to admit COVID-19 patients transferred from other intensive care units across the capital city, according to The Guardian.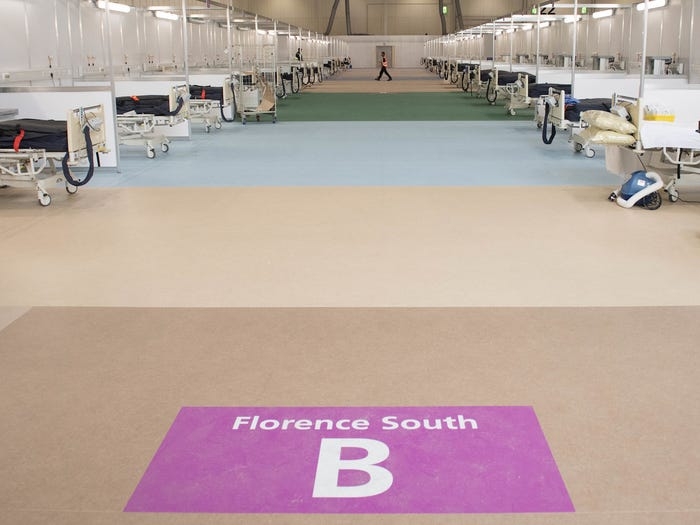 Inside the makeshift hospital, everything is neat and clean (Photo: Getty Images)
Colonel Ashleigh Boreham, the military team leader and an expert on building hospitals in crisis zones, also said the construction of NHS Nightingale was the largest he had undertaken in his army career of 27 years.
"We literally got a phone call, arrived here, met up with the NHS about nine days ago, sat around a table and basically did what you always do," Boreham said in a statement to the Guardian.
"We draw a plan up, over a brew, and then from that, you start to build up a plan and create the product. It's the biggest job I've ever done", he added.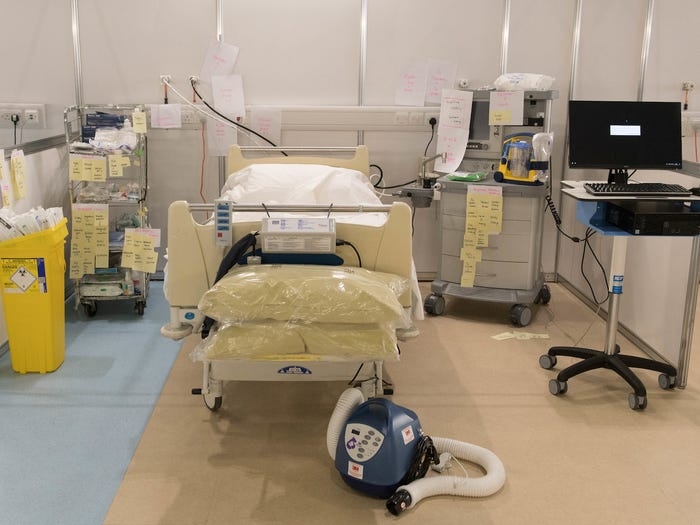 Each room is well-prepared with medical equipment (Photo: Getty Images)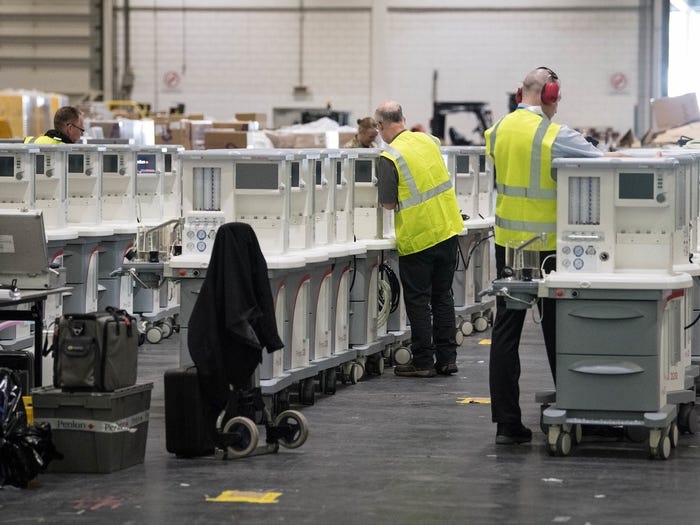 Ventilators are stored and ready to serve COVID-19 patients (Photo: Getty Images)
According to DW, NHS Nightingale is the first of several hospitals being built in Britain to deal with the country's worsening coronavirus outbreak. The aim was to complete the first phase of the building before other hospitals in London run out of room to treat their patients, many of which need ventilators.
Other critical care units are being set up in Cardiff, Birmingham, Manchester, Belfast and Glasgow.
The UK has more than 47,800 confirmed infections and nearly 5,000 people have died. Meanwhile, on global scale, over 1,270,000 infected cases and 69,458 deaths have been reported as of April 6.
Jasmine Le
BBC/ Guardian/ WD