Daily Horoscope for April 15: Astrological Prediction for Zodiac Signs
Daily Horoscope for April 15: The moon takes its first steps in Gemini this morning, activating your mind, your desire to communicate, and your curious nature. You'll likely be busy with your phone over the next two days because you could be pulled to connect and chat with others more than usual. Just make sure you put social media aside now and then to help ground and center you.
Daily Planetary Overview
A helpful aspect between the sun and Jupiter brings some especially auspicious energy to the party. The moves you make today should go over quite well, so take a proactive approach when it comes to accomplishing your goals and manifesting the future you desire.
However, a frustrating minor aspect between Mercury and Neptune could put a damper on things, especially if you're experiencing self-doubt or a dip in your ego. Remember to focus on the positive. Combat any feelings of unworthiness with positive affirmations and a belief in yourself.
A helpful aspect between Saturn and the north node can help you build up your confidence through solid planning for the future. Make a to-do list and attack your goals step-by-step. It can do wonders when it comes to embracing the change you wish to manifest in your life.
The moon links up with the north node this evening, helping you leave behind fears and find hope and inspiration for what's to come!
Daily Zodiac Horoscope for April 15
Aries
The first sign of the Zodiac, Aries are the trailblazers. Passionate and independent, Aries will never do something just because everyone else is doing it—a Ram needs to be 100 percent committed to the task at hand.
Apr 15, 2021 - Your creativity is at an all-time high, Aries, so take advantage of it. This would be an ideal day to paint or write. Even though you consider your talents well below amateur status, you may be surprised by what you're able to produce. Ignore your strict internal editor and work for the pure pleasure of creating. You will be delighted with the results.
Taurus
Smart, ambitious, and trustworthy, Taurus is the anchor of the Zodiac. Amazing friends, colleagues, and partners, Taureans value honesty above all else and are proud that their personal relationships tend to be drama free.
Apr 15, 2021 - Your inspiration and creativity are high today, Taurus. If you've been thinking about taking up painting or poetry, this would be an ideal day to get started. Make sure your perfectionism doesn't get in the way of your creative urges. You can be a critical editor. For now, don't worry about the end product. If you enjoy the creative process, the end result will reflect your joy.
Gemini
Smart, passionate, and dynamic, Gemini is characterized by the Twins, Castor and Pollux, and is known for having two different sides they can display to the world. Expert communicators, Gemini is the chameleon of the Zodiac, adept at blending into different groups based on the vibe and energy they perceive.
Apr 15, 2021 - It's bad enough having too many cooks in the kitchen, but when those cooks argue not only about how to cook the meal but also about how to design the kitchen, you know you have trouble on your hands. Tempers are likely to flare today. Everyone has an opinion about how you should decorate your home. Whoever pays the mortgage gets to make the final decisions. That should settle it.
Cancer
Emotional, intuitive, and practically psychic; ruled by the moon and characterized by the crab, Cancer has so much going on in its watery depths. Cancers may seem prickly and standoffish at the first meeting, once they make the decision to become friends with someone, that person has a friend for life.
Apr 15, 2021 - Your self-confidence is at a low point these days, and this is making you especially vulnerable. It's likely that a recent confrontation with a close friend has you worrying about the overall health of the relationship. With all kindness, Cancer, you're overreacting. It's likely that your mate feels just as troubled as you right now. Why not meet halfway?
Leo
Bold, intelligent, warm, and courageous, fire sign Leois a natural leader of the Zodiac, ready to blaze a trail, vanquish injustice, and make a name for themselves along the way. Blessed with high self-esteem, Lions know that they possess enviable traits—and they're proud of them.
Apr 15, 2021 - You may feel some frustration over your perceived inability to reach an important milestone in your career. It's possible that you only need to reevaluate the benchmarks you've set in order to see that you've made more progress than you thought. Remember, ultimately, the time it takes you to reach a goal matters less than the fact that you reach it.
Virgo
Smart, sophisticated, and kind, Virgo gets the job done without complaining. Virgos are amazing friends, always there to lend a hand and also lend advice. Practical Virgos are incredibly adept at big picture thinking, and planning out their life, their vacations, and what they're going to do today isn't a drag it makes them feel in control and secure.
Apr 15, 2021 - Sometimes you can be too passive and let others trample all over you. Your lack of ego is admirable, but only up to a point, Virgo. Why let others take credit for your ideas? There could be a situation where you feel compelled to speak up. Protect your rights and defend yourself against an unethical person intent on downplaying your contribution. Hold your ground and you will be vindicated.
Libra
Intelligent, kind, and always willing to put others before themselves, Libras value harmony in all forms. Ruled by Venus, the planet of beauty, Libra adores a life that looks good. As the master of compromise and diplomacy, Libra is adept at seeing all points of view and excels at crafting compromises and effecting mediation between others.
Apr 15, 2021 - An unethical acquaintance could be spreading unfounded rumors. Don't take anything you hear today at face value, Libra. Get all the facts before drawing conclusions. Equipment being installed or acting up adds to the confusion. If the situation weren't so frustrating, it would be comical. Take deep breaths throughout the day. Tomorrow things will be on a more even keel.
Scorpio
Passionate, independent, and unafraid to blaze their own trail no matter what others think, Scorpios make a statement wherever they go. They love debates, aren't afraid of controversy, and won't back down from a debate.
Apr 15, 2021 - A longtime friend may become something more today, Scorpio. It could be that there has always been a certain spark between you, but you haven't been able to acknowledge it until now. Make extra sure that the time is right, however. You don't want to hurt anyone else's feelings as you begin to explore the new aspects of this old relationship.
Sagittarius
Independent and strong-willed, Sagittarius personalities are all about going off the beaten path. Sagittarius isn't afraid to step away from the pack and is a natural-born leader who goes after what he or she wants, regardless of what other people think.
Apr 15, 2021 - You may be frustrated today, Sagittarius. An anticipated romantic encounter may be postponed or canceled. There's no reason to consider it a major setback in the relationship. If you feel doubt and uncertainty, it's likely for other reasons. You're agitated and not in a good place to make any sweeping judgments. Let your head clear for a few days and then plan the next steps.
Capricorn
Smart, hardworking, and fully in control of their destiny, a Capricorn will always get what they set their mind to, in both personal and professional life—no excuses. Capricorns may get a reputation as stubborn, but they simply know what they want, and also know how they wish other people would behave.
Apr 15, 2021 - You could feel a bit low today due to disappointment in someone important to you, Capricorn. It could be that a mentor no longer supports you or perhaps an authority figure has shown his or her true colors. Rather than casting about for a new role model, why not follow the path that you know is right for you? You're experienced enough now not to need anyone else to lead the way.
Aquarius
Independent and enigmatical, Aquarians are unique. There is no one quite like an Aquarius, and because each is so incredibly individual, it can be tough to describe them as a group. Aquarians don't like labels, and may shy away from any adjective—even the good ones you might bestow upon them.
Apr 15, 2021 - You're likely changing your mind about something that has been important to you, Aquarius. Perhaps you're questioning your job, career path, or choice of a mate. Confusion may dominate your thoughts today. Don't expect to arrive at any concrete answers by day's end. This is a situation that will only be resolved with time. Try to be patient.
Pisces
Smart, creative, and deeply intuitive, Pisces can be close to psychic. Pisces feel things deeply and have incredibly strong gut reactions. A Pisces "knows" things from deep within, and can often judge whether a person or situation is good or bad.
Apr 15, 2021 - Romance is in the air today, Pisces. Alas, it seems to rain down on everyone but you. You must have put on your romance-repellent raincoat before leaving the house this morning. Don't fret. Your time will come. Try to focus your passion on a creative endeavor. If you've been thinking about trying your hand at writing or painting, do it now.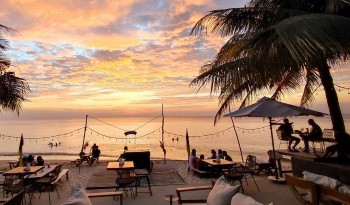 National
Vietnam News Today (Jan. 27): Vietnam confirms 15,885 local cases; Vietnam among top 20 World's Best Places to Retire in 2022; HCM City continues with vaccination during Lunar New Year festival; Vietnam enjoys trade surplus from 54 export markets globally.