Gemini Horoscope December 2021: Monthly Predictions for Love, Financial, Career and Health
Gemini Horoscope December 2021: It's a quiet end to the year for the natives of Gemini. If there are tunings or adjustments to make, they will be done before the end of the month.
Gemini Horoscope December 2021. Photo: vietnamtimes.
Monthly Planetary Horoscope
December starts with a Venus and Pluto conjunction making a strong statement of what this month is all about. This transit intensifies our need for love in all shapes and forms. Since this is happening in your 8th house, attraction towards other people's possession may be a theme. This is a dangerous mentality to fall under because it focuses on the things we lack in life. Gratitude exercises will be extremely beneficial through this transit period since they will help alleviate the pressure to find a sense of self-worth through external means. This conjunction is also happening in Capricorn. The cardinal earth energy can be used to transmute any jealousy or lust into inspiration to harness energy to chase the things you want in life.
This month, the New Moon happens in Sagittarius forming a Solar eclipse, and it will be closely conjunct with Mercury. This brings a sense of wonder and excitement to the month ahead. Since this is happening in your 7th house, you can expect some of your intimate relationships to flourish and advance to the next level. Mercury's influence provides a sense of mutual understanding. Sagittarius is an excellent sign for the start of new adventures and the exploration of more profound and more intimate facets of the relationships. It's a time to focus on what you care about and what makes life exciting for both you and your partners.
Further along the month, Mars will be making quite an appearance as he squares Jupiter and then goes on to conjunct the South Node of the Moon.
The Mars and Jupiter square happens between your 6th and 9th house. This transit cultivates a laser-sharp focus on your plans for the future and your self-mastery. The combination of these two planets makes for big moves and vigorous approaches to achieving long-term goals. However, this transit is a bit of a double-edged sword as it can obfuscate problems in the other areas of your life, especially when it comes to self-care. Learning to distribute that energy between your work and yourself is necessary. Remember that getting to your triumph will not be as fulfilling if you don't have the energy to enjoy it. Work hard, but remember to put just as much effort into your wellbeing.
Moving Mars moves away from Scorpio and goes into Sagittarius. This significant shift is especially significant since it means that it will also be conjunct with Ketu, the South Node of the Moon. Ketu tends to calm down whatever planet comes within its grasp. This transit will make the warrior planet much less angry and vengeful, channelling his stamina towards much more productive endeavours. This is happening in your 7th house, and it makes for another favourable transit in that area of your life. Ketu is also associated with the past, suggesting that dealing with unresolved issues can be much more comfortable now—especially with the lord of aggression himself being chilled out.
This month is also the host of the last Saturn-Uranus square of the year. Without Mar's involvement, this time around, the rebellions and heated discussions gifted from Uranus may have a slightly calmer and more definite outcome. This series of squares have been happening in your 9th and 12th house, two places dedicated to deep introspection and complex learning. It's time to bring an end to your internal arguments and self-deprecating behaviour. Uranus may bring some repressed aspects of yourself that you may not be willing to embrace yet, but practicing unconditional self-love will be necessary. It's important to remember that Uranus in Taurus is being ruled by Venus. Therefore the only way to work around the planet's erratic behaviour is through gentle efforts to find inner peace.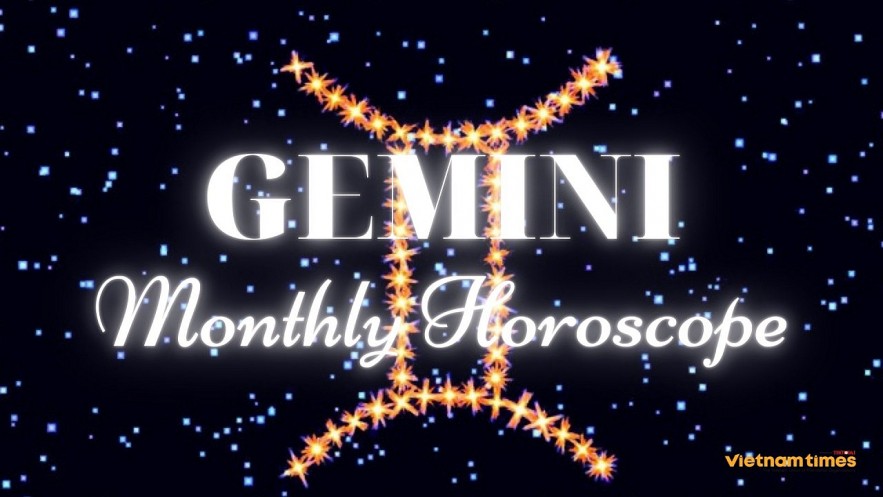 Gemini Monthly Horoscope November 2021. Photo: vietnamtimes.
The Full Moon this month happens in your 1st house in Gemini zodiac sign. This lunation brings about a need to be seen and share ideas with your peers. This sets a good mood for the holiday season as you're unafraid to hear what others have to say and give your own spin on it. Take advantage of this lunar cycle to reflect on the year and set goals for what you want to learn in the year ahead. Anything involving attention to detail and mastery of a subject has significant support from the stars, so don't be afraid to get specific with your goal setting.
Ending a rough year on a good note, Jupiter will finally ingress into his own sign on the last few days of the month, Pisces. This brings prosperous opportunities to whatever house it shows up in your chart. The exciting thing about this transit is that it will last for most of last year. This is happening in your 10th house, so be ready for stirring developments in your career and your overall public life.
For Geminis, December is going to be a quiet month in which they can take pleasure in their relationships with their loved ones, and with their other half more than with anyone.
After an agitated year, they can finally have some peace of mind and spend quiet time with their friends or their partner. However, they may feel restless on the inside from time to time, also profoundly sad, and they won't be able to explain as to if why.
What they should know is that these states of mind are the result of the unpleasant months that have passed, months in which they've experienced conflicts and tensions in all aspects of their life.
They need to remember that, even if they have had fears and uncertainties about the future, they can overcome any problem and this way, get to know themselves better.
The professional sector is going to bring them many satisfactions that they're going to share with their other half, also some free time for them to spend in Nature.
Gemini Monthly Horoscope
The year's end is announcing itself to be quiet for Geminins. In case they had to make some adjustments, then these are going to be done before December ends. The stars, knowing these natives to be carefree and all the time distracted, will this time ask them to organize their life, participate in what's going on and be in control. Therefore, make plans and a daily schedule. When it comes to privacy, be honest and allow others to trust you. This year's end announces itself to be great, to bring you new things. The changes happening are going to be beneficial. Make sure you are using what you have learned from your own past. In case you haven't completed some of your projects, don't despair. There's plenty of time to get things done and to also rest.
It is good that there is a great focus on the love life this month. You are still in the midst of a yearly love and social peak. But a solar eclipse on the 4th will test current relationships. This is probably a good thing. You're meeting all kinds of new people and the eclipse will test the quality of these relationships. Good ones survive and get better. It's the flawed ones that are in trouble.
This solar eclipse affects you strongly, so make sure you reduce your schedule. It impacts on Mercury, the ruler of your Horoscope, and so it can bring detoxes of the body or strange sensations in the body. (This is generally not pathology – the body is just reacting to the cosmic energy.) The family members are affected and there can be dramas or a crisis in the family circle. Often repairs are needed in the home. Every solar eclipse affects siblings and neighbours. There can be shake-ups in your neighbourhood (sometimes new construction or the tearing-down of old buildings or other kinds of dramas).
Siblings and sibling figures are forced to redefine themselves, their self-concept and image. As their image changes, their presentation to the world will also change. Often there are wardrobe changes, changes in hair style, etc. Every solar eclipse tends to test cars and communication equipment. Often there is a need for repair or replacement. A good idea to drive more carefully. Students below college level are making changes in educational plans: sometimes they change schools, sometimes there are dramas at the school.
Gemini Monthly Love Horoscope
As far as love goes, expect calm and nothing big to happen. However, if you are more open, then many will come to you. You have that mood in which you want to take pleasure in who you are.
December 18 and the days before and after have your charm being expressed more, and you love reaching you, so the exchanges now should be the most fruitful.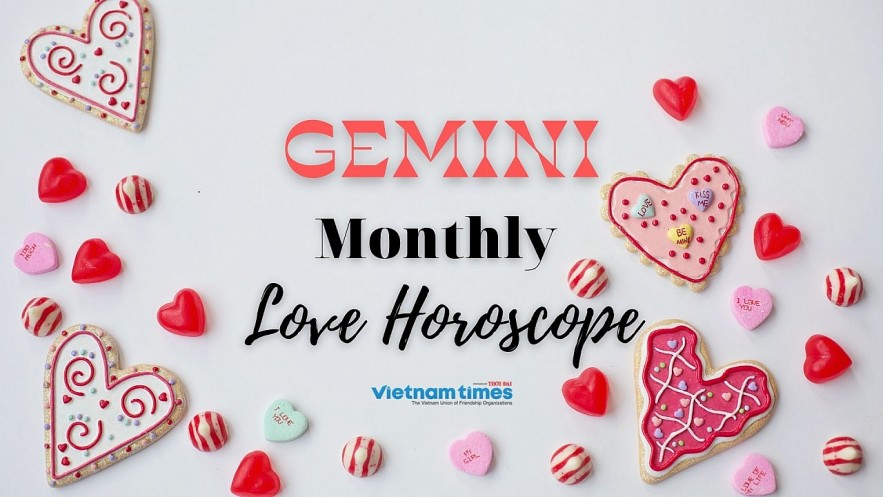 Gemini Monthly Love Horoscope December 2021. Photo: vietnamtimes.
Don't hesitate to speak about your intentions. The love difficulties you have experienced in the past are going to change. Your other half talks freely and has projects that he or she wants to complete with you.
In the meantime, you love his or her ideas, not to mention you are acting like the perfect mate. If you go on a romantic trip together, then you two are going to be closer than ever.
The year's end announces good adjustments. Between the 12th and the 19th, you're going to have the most interesting exchanges. This period marks good things in your romantic life. It's like your 6th sense is always right. The person you think it's right for you is indeed your soulmate.
It's not a barrel of laughs when it comes to love, it's a little flat and calm, except that if you open yourself to others others will open up to you. The odds are on your side, so enjoy it. Around the 18th of December, your crazy charm acts and love reaches you, the exchanges are fruitful. Why not display your intentions directly?
After some small difficulties in your relationship, you move in better conditions. Your partner expresses themselves freely on the projects they have for your relationship, you agree with their ideas and you know their expectations. A romantic trip could even bring you closer. For this end of the year the bonds are tightening.
From the 12th to the 19th you make interesting meetings. The period is favorable, it marks a turning point in your love life. Your sixth sense does not betray you, as soon as you catch a glimpse of your future love, you are not mistaken, you are sure that they are the one.
This month, your family affairs are unlikely to have smooth sailing, since the configuration of stars facing you is none too favourable. You must pay extra attention to your children, since it is likely that they would be influenced in a negative manner which would make them undisciplined.
Their performance might also remain quite poor at studies and other activities. Supervise their affairs very closely, giving more time and energy to this. The family atmosphere may also be vitiated with strife and is a possibility of your relations with your maternal relatives deteriorating very fast. Do not be hasty or careless in your attitude towards your relatives.
A month during which the affairs of your children would get bogged down in difficulties posing many problems for you, since the stars are not very favourable disposed. The performance of most of the wards of you people would be below average.
Those studying any branch of accountancy may face a particularly difficult act of circumstances. Parents should encourage and help whenever necessary. Those sitting for competitive examinations should study hard and go in for extra coaching if they want to get through. Parents should closely monitor the progress of their wards.
Gemini Monthly Money Horoscope
There is nothing particularly encouraging about the configuration of stars facing you and as such your financial prospects are none too bright. Writers, painters, actors, and other practitioners of the arts should make provisions for an extremely lean period, since that is just what they are going to face this month.
Traders and those engaged in overseas trade would also fare poorly, or at best not do as well as anticipated. This would apply to most of you, who would have to struggle quite a bit and even after that, not achieve much success. Further the climate would not be congenial for investment or the launching of new ventures. These could easily get stuck.
Looking at their financial situation, Geminis will have the tendency to oscillate between putting money aside and spending more than they're used to. While in the fall they have focused a lot on saving, December will be the month in which they're buying Christmas gifts for everyone.
It's important they're wise with their spending, especially if they want to start the next year without worrying about the future. Their spending decisions should be calculated.
Though your finances are more or less stable (your money house is empty), the spouse, partner or current love will have a strong financial month and pick up the slack. You seem very involved in his or her finances.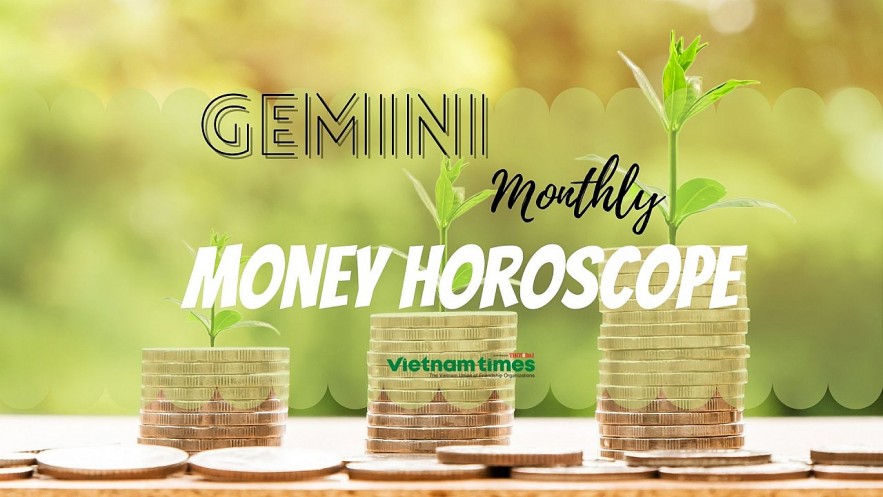 Gemini Monthly Money Horoscope December 2021. Photo: vietnamtimes.
Gemini Monthly Career Horoscope
Gemini, this month you have a favourable combination of stars, which is out to help in your career advancement. With little or no travel, and with the work-load lighter than usual, you would successfully carry out your pursuits and realize the expected gains. Those renowned in writing, painting, music, and the other fine arts would do exceedingly well.
The working climate would be excellent and there would be not a trace of tension or politics. In fact, you would associate with people of learning and spiritual stature, who would enrich your life in a very significant manner. Some of you would go on to make a mark with your contribution in social or religious work.
So far as your educational pursuits are concerned, you might find the going rough during the coming month. A fairly good percentage of you people may be influenced in a manner that would make you self-assertive and somewhat headstrong in your behaviour, making learning difficult. Such attitudes should be controlled.
Your progress would be impeded by hurdles of various sorts. Further, those sitting for some competitive examination would do well to go in for extra coaching, since under the circumstances, this might make all the difference. Those pursuing languages, journalism and the arts in general, would have to make a great deal of extra effort to get to their objectives.
At work, they will give their best, yet they're going to be slower during the holiday season. This is why they should pay attention to what their superiors and colleagues are thinking about their efforts.
Your 8th house becomes powerful from the 21st onwards, so you are in a sexually active kind of period. The libido is stronger than usual. But this is also a good time for tax and insurance planning. If you are of an appropriate age it is good for estate planning. If you have innovative ideas this is a good time to attract outside investors to your projects. And, it is especially good for projects involving personal transformation and reinvention – for giving birth to your ideal self (or making progress towards it).
Gemini Monthly Health Horoscope
A month that does not augur too well for your health and quite obviously you would have to remain careful to maintain your well-being. Those with a predisposition to chronic disorders of the bowels like constipation, or excess of wind in the digestive tract, etc, have to be careful about proper medication and diet.
With a little extra care you could remain free of any serious troubles. There are grounds for you to stay away from unpleasant places and people, since this would have a direct bearing upon your health. That is to say, your general surroundings would play a key part in the state of say, your health.
Mostly, December is going to be a very good month for Geminis, a month in which they're going to feel healthy. What most of these natives shouldn't do is allow sadness and usual restlessness have them falling into a depressive state of mind.
Remember you are a smart and friendly person, Gemini. Go out with friends because this will help you renew your life and escape the bad feelings you may be having as a result of a very turbulent year.
Best Days Overall: 7, 8, 17, 18, 27, 28
Most Stressful Days Overall: 4, 10, 11, 24, 25, 31
Best Days for Love: 3, 4, 5, 6, 8, 9, 14, 15, 18, 24, 25, 28, 31
Best Days for Money: 3, 4, 8, 9, 12, 13, 18, 19, 20, 21, 24, 28
Best Days for Career: 2, 10, 11, 20, 21, 30
Important numbers: 8, 9, 11
December important dates: 6, 11, 15, 19, 23
Horoscope December special note:
"You will be susceptible to entering into many misunderstandings. Therefore, if you find yourself in a complicated situation, try to give all utterances in a clear and matter-of-fact manner."