Daily Horoscope for April 27: Astrological Prediction for Zodiac Signs
Daily Horoscope for April 27: Transformative Pluto starts its retrograde journey today, which lasts until October 6. During this time, you could be forced to embrace your secret taboos or revert to old sexual desires. Embracing the taboo is essential now.
Daily Planetary Overview
We have an opportunity to dive deep within and find the courage to address and assert our passion for the next five months.
Break out of routine and change your overall energy by embracing change. The need for power runs deep, and you might want to take control or dominate others. Power struggles could persist due to confusion as to who is the "boss" or the one calling the shots in your relationships.
This energy can increase sexual prowess as well. Pluto retrograde can urge us to break out of restrictions and be open about our sexual desires. Power can be an aphrodisiac for you, and you could be attracted to those who are famous or successful. But now you're using your authoritative energy to attract others who see you as the powerful person you are.
Discussing your most secret sexual fantasies might make you blush at first, but you'll be newly emboldened after you let your desires be known. Accepting yourself is crucial for your personal growth. Embrace your passion. No one is judging you but you (and you can stop now)!
Daily Zodiac Horoscope for April 27
Aries
The first sign of the Zodiac, Aries are the trailblazers. Passionate and independent, Aries will never do something just because everyone else is doing it—a Ram needs to be 100 percent committed to the task at hand.
Apr 27, 2021 - Discussions with friends or colleagues about possible future business enterprises could find you taking notes, Aries. Your natural meticulousness should serve you well. It will be important to have accurate records to discuss later. Any new project begun now is likely to succeed, especially if writing, speaking, or another form of entertainment is involved. Don't worry about possible failure.
Taurus
Smart, ambitious, and trustworthy, Taurus is the anchor of the Zodiac. Amazing friends, colleagues, and partners, Taureans value honesty above all else and are proud that their personal relationships tend to be drama free.
Apr 27, 2021 - Today everyone will notice how attractive, articulate, and charming you are, Taurus. This is an excellent time to invite friends over or go out with them. Romance should go particularly well. In the course of your conversations, you might become aware of some fascinating and useful information that sparks you on to new interests and possibly new opportunities. Hold onto them and take the next steps.
Gemini
Smart, passionate, and dynamic, Gemini is characterized by the Twins, Castor and Pollux, and is known for having two different sides they can display to the world. Expert communicators, Gemini is the chameleon of the Zodiac, adept at blending into different groups based on the vibe and energy they perceive.
Apr 27, 2021 - Whether or not you're artistic, Gemini, inspiration for music, painting, writing, or other creative projects could come to you thick and fast today. Write down your ideas. There could be so many you may not be able to remember them all. You will definitely want to draw upon them later. At least one could involve a new business enterprise with a partner. Take notes and do your research.
Cancer
Emotional, intuitive, and practically psychic; ruled by the moon and characterized by the crab, Cancer has so much going on in its watery depths. Cancers may seem prickly and standoffish at the first meeting, once they make the decision to become friends with someone, that person has a friend for life.
Apr 27, 2021 - A group activity could involve a number of people, including some close friends, who share your intellectual, philosophical, or spiritual interests, Cancer. A romantic partner could choose to attend this occasion with you. The conversation is likely to be so stimulating that your mind could spin. Walk home if you can. You will want to clear your head so you can sleep.
Leo
Bold, intelligent, warm, and courageous, fire sign Leois a natural leader of the Zodiac, ready to blaze a trail, vanquish injustice, and make a name for themselves along the way. Blessed with high self-esteem, Lions know that they possess enviable traits—and they're proud of them.
Apr 27, 2021 - Today you might be in the public eye along with some close friends and perhaps a love partner. You may be giving a speech, leading a discussion group, or be the center of attention at a party. You're likely to hold those around you spellbound, as your oratorical capabilities are very high. Enjoy the attention and make sure you give back what you get.
Virgo
Smart, sophisticated, and kind, Virgo gets the job done without complaining. Virgos are amazing friends, always there to lend a hand and also lend advice. Practical Virgos are incredibly adept at big picture thinking, and planning out their life, their vacations, and what they're going to do today isn't a drag it makes them feel in control and secure.
Apr 27, 2021 - A new and exciting person, possibly someone from a distant state or foreign country, could come into your life today. You could spend hours talking. The conversation could make you aware of new fields of interest that you find fascinating. Whether or not you pursue this attraction depends on your situation, but at the very least you will enjoy yourself!
Libra
Intelligent, kind, and always willing to put others before themselves, Libras value harmony in all forms. Ruled by Venus, the planet of beauty, Libra adores a life that looks good. As the master of compromise and diplomacy, Libra is adept at seeing all points of view and excels at crafting compromises and effecting mediation between others.
Apr 27, 2021 - Some unusual dreams could have unexpected side effects, Libra. They could spark new ideas for creative projects or possible innovative concepts to advance your career or social life. They might clue you in to what's in the hearts and minds of those closest to you. Your dreams might say a lot about you. Write them down so you can analyze them. You might be surprised by what they bring to mind.
Scorpio
Passionate, independent, and unafraid to blaze their own trail no matter what others think, Scorpios make a statement wherever they go. They love debates, aren't afraid of controversy, and won't back down from a debate.
Apr 27, 2021 - Social contact with new and exciting people, Scorpio, perhaps at a neighborhood gathering, could bring intriguing information your way. You could learn about new fields that interest you. There's a possibility of a new potential romantic partner with whom you talk for hours. Whether or not you choose to pursue this depends on your situation. At least you will have fun today.
Sagittarius
Independent and strong-willed, Sagittarius personalities are all about going off the beaten path. Sagittarius isn't afraid to step away from the pack and is a natural-born leader who goes after what he or she wants, regardless of what other people think.
Apr 27, 2021 - Work might take up a lot of your time today, Sagittarius, perhaps job related, perhaps chores around the house. Friends or family may join you, and their conversation could help relieve some of the tedium. Getting the tasks done could free up the rest of the day for socializing, perhaps getting together in the evening with a love partner.
Capricorn
Smart, hardworking, and fully in control of their destiny, a Capricorn will always get what they set their mind to, in both personal and professional life—no excuses. Capricorns may get a reputation as stubborn, but they simply know what they want, and also know how they wish other people would behave.
Apr 27, 2021 - Much of your day is likely to be spent in the company of family, close friends, and a current or potential love partner, Capricorn. Business partners could be involved. This should be a very pleasant, stimulating day for you. People you care about and enjoy will surround you. You're also likely to become more strongly bonded to a romantic partner.
Aquarius
Independent and enigmatical, Aquarians are unique. There is no one quite like an Aquarius, and because each is so incredibly individual, it can be tough to describe them as a group. Aquarians don't like labels, and may shy away from any adjective—even the good ones you might bestow upon them.
Apr 27, 2021 - Today you might decide to host a social event in your home, perhaps for friends and colleagues with whom you share intellectual, philosophical, or spiritual interests. Dreams, astrology, or metaphysics could come up. This should be a congenial gathering. You're apt to bond closely with these people. At least one of them might be a potential romantic partner who finds you fascinating.
Pisces
Smart, creative, and deeply intuitive, Pisces can be close to psychic. Pisces feel things deeply and have incredibly strong gut reactions. A Pisces "knows" things from deep within, and can often judge whether a person or situation is good or bad.
Apr 27, 2021 - A large gathering, perhaps a festival of some kind, could take place in your neighborhood today, Pisces. You could choose to attend with some close friends and your romantic interest. This event could shake everyone up a bit. It could present information that's exciting but also a bit unsettling. It could provide you and your friends with conversation for several days.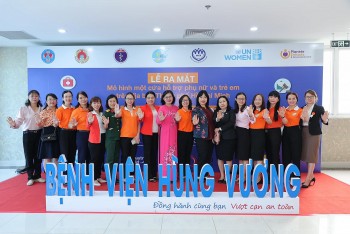 Viet's Home
What is the one-stop centre for women and children experiencing violence?