Daisy season brightens up Hanoi capital
To capture beautiful moments during the white daisy season, visitors can take photos at the flower garden or check-in with flower bikes on the streets of Hanoi.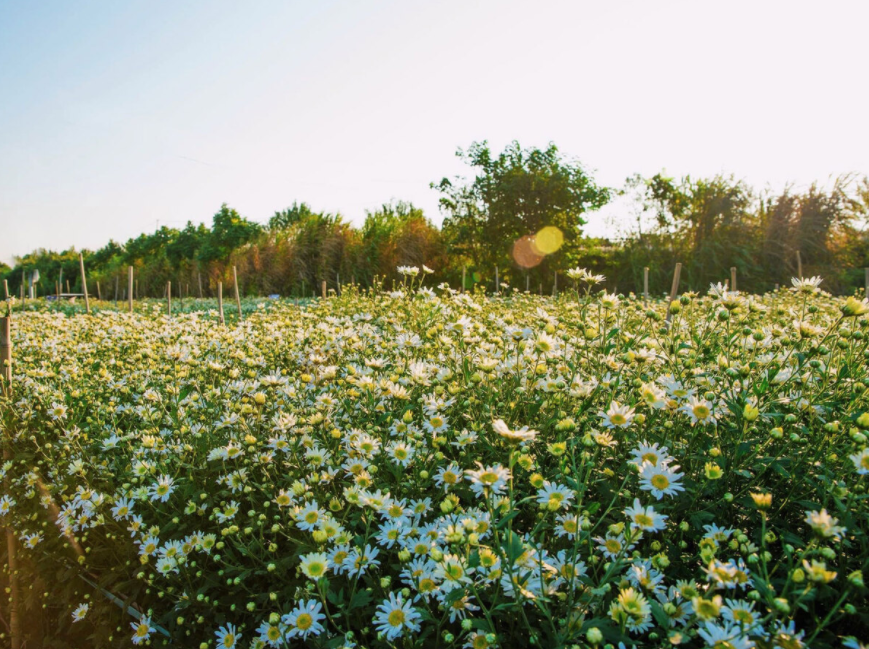 Daisy usually blooms in late October, early November each year. This is also a sign of winter, as white flowers with yellow stamens are sold along the streets. (Photo: VN Express)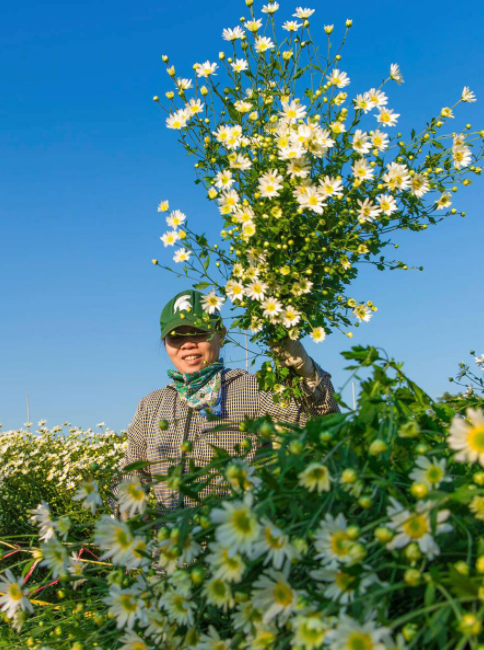 Daisies are grown in suburban flower gardens. After harvesting, the flowers are transported to the city by traders. (Photo: VN Express)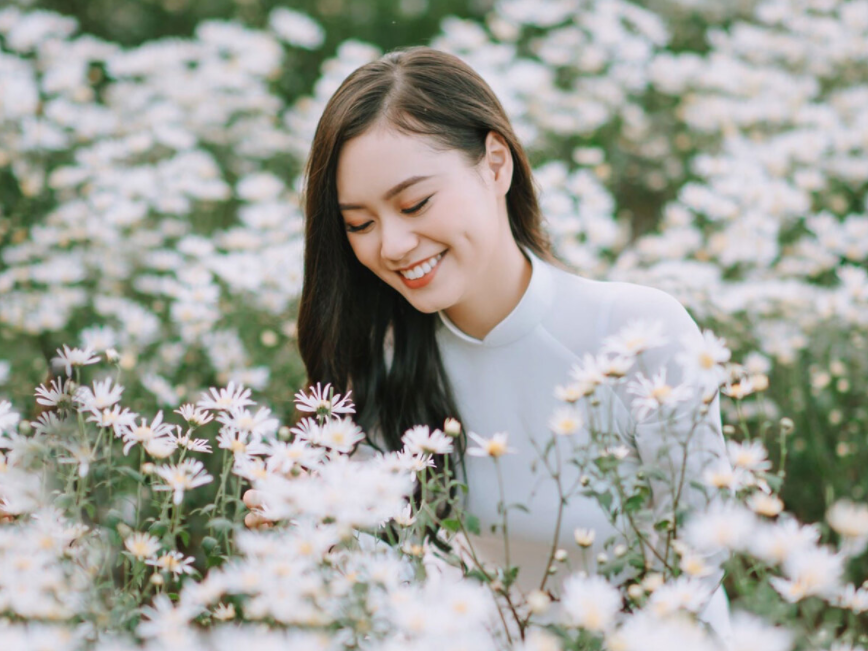 Daisy gardens are an ideal check-in spot this season. Long Bien steppe, Red River bank, the garden of 264 Au Co street are our recommendations for stunning daisy photos locations. The ticket price to enter the garden ranges from 50,000 to 70,000 VND / person (2-3 USD). (Photo: VN Express)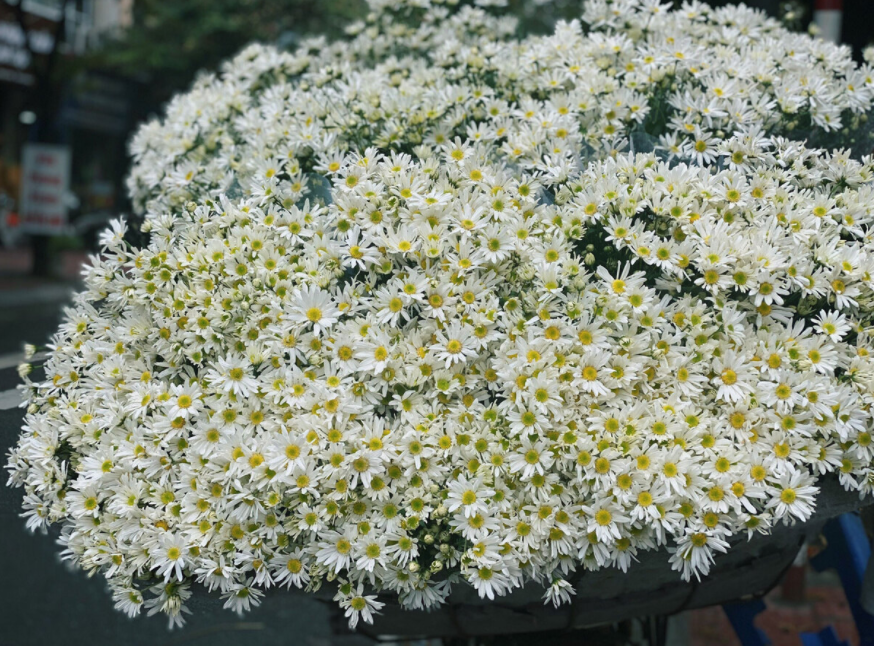 If walking on the streets of Hanoi, namely Thanh Nien, Phan Dinh Phung, Thuy Khue, or Nguyen Chi Thanh, visitors can easily catch sight of bicycles selling daisies. A seller on Nguyen Chi Thanh street said, in the middle of the blooming season, the selling price of daisy will be cheaper, ranging from 30,000 to 40,000 VND for a small bunch (around 2 - 2,5 USD). (Photo: VN Express)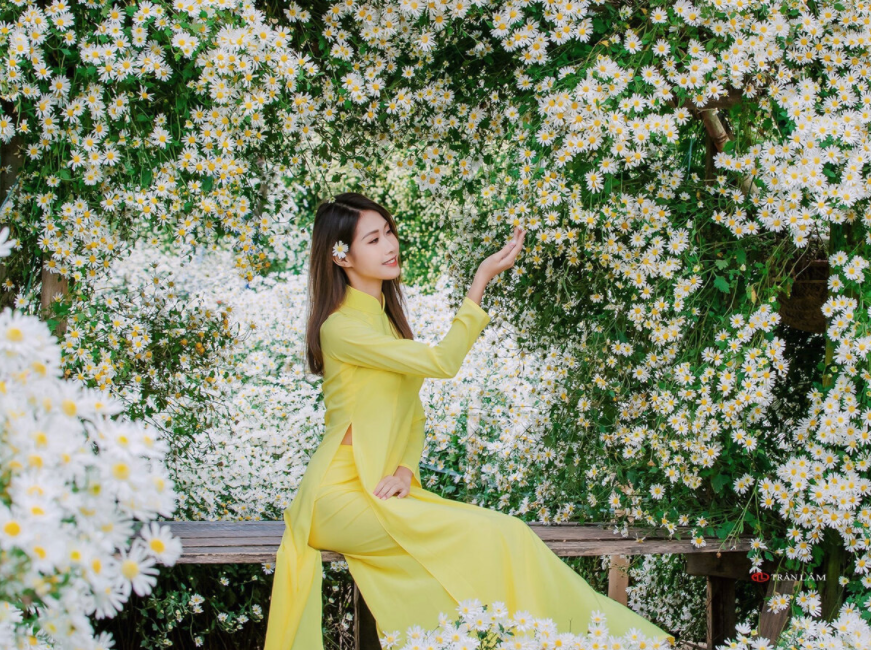 "White daisy has a gentle beauty. In this season, there are many flower bikes on the road. I often stop by to buy a bunch of them, sometimes to decorate my house, or simply just to take pictures. The vase of daisies really brightens up my house," said Nhu Thuy, a visitor. (Photo: VN Express)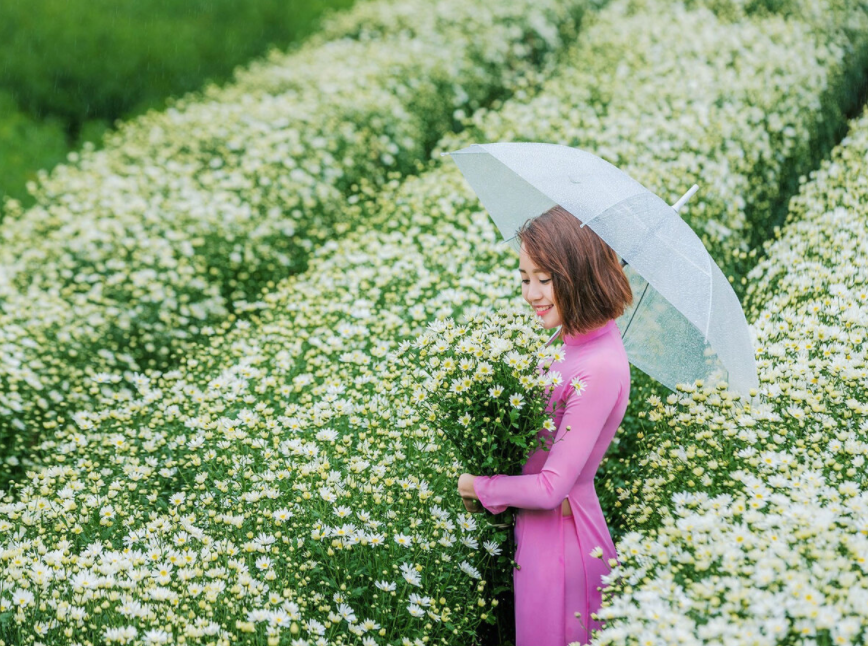 A photographer said that daisy photos are very "trendy" in this season. Almost every day there are guests who ask him to take photos of them in daisy fields. Since the beginning of the season, he has taken about 40 sets of photos with this kind of flower. (Photo: VN Express)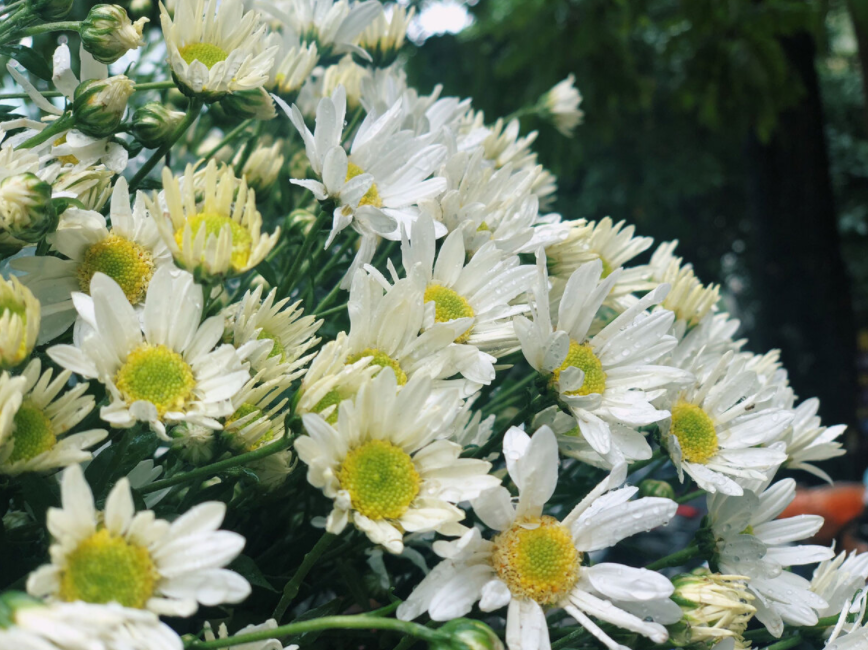 The daisy season usually lasts for a few weeks. Ao dai or pastel clothes are the best choices for a stunning daisy photo set. (Photo: VN Express)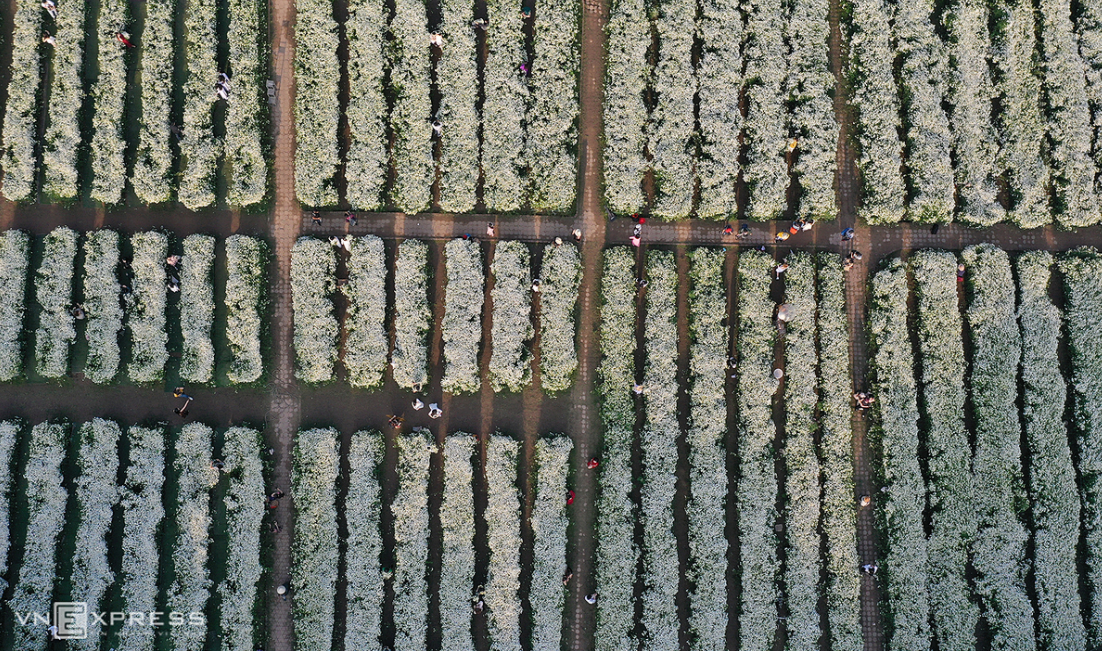 Fields of the pure white daisies blossoming in Nhat Tan Ward, Tay Ho District, Hanoi. (Photo: VN Express)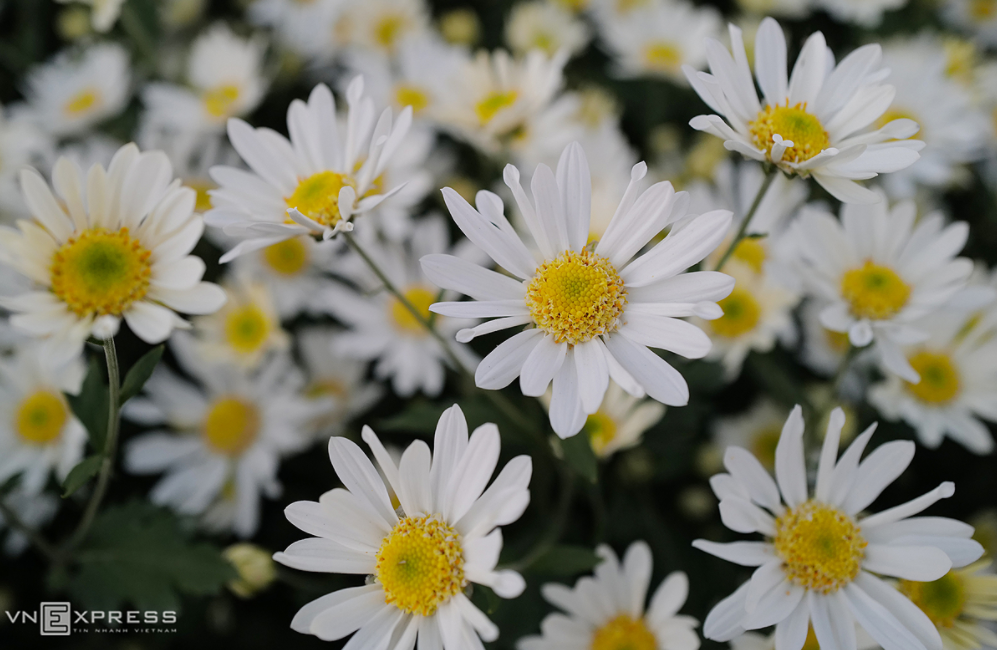 Daisy gardens are usually very crowded at the weekends due to the high demand for photo taking. (Photo: VN Express)
Graceful Hanoi in autumn days

With four distinct seasons, Hanoi is always a charming capital whether it's spring, summer, autumn, or winter. Hanoians are currently enjoying the most romantic autumn ...