Dak Lak Cuisine: Wonderful Taste of The Most Delicious Dishes
Dak Lak is not just famous for its natural beauty and attractions, but also for unique cuisine that are different from other parts of Vietnam, and some of them are even cultural staple of Dak Lak.
Thundering waterfalls, endless coffee plantations, remote ethnic villages — these are the first things you'll hear about Dak Lak, if you hear anything at all. This under-the-radar province in Central Vietnam is in no hurry to reveal its treasures. Of course, that's half the appeal. Where else can you go glamping on a vast lake, get up close with elephants in the forest, and sit down to coffee with ethnic groups?
Because of this special geography, food here is quite different from other places of Vietnam. There are many dishes you should try once in your lifetime.
1. Com lam (Bamboo stuffed rice)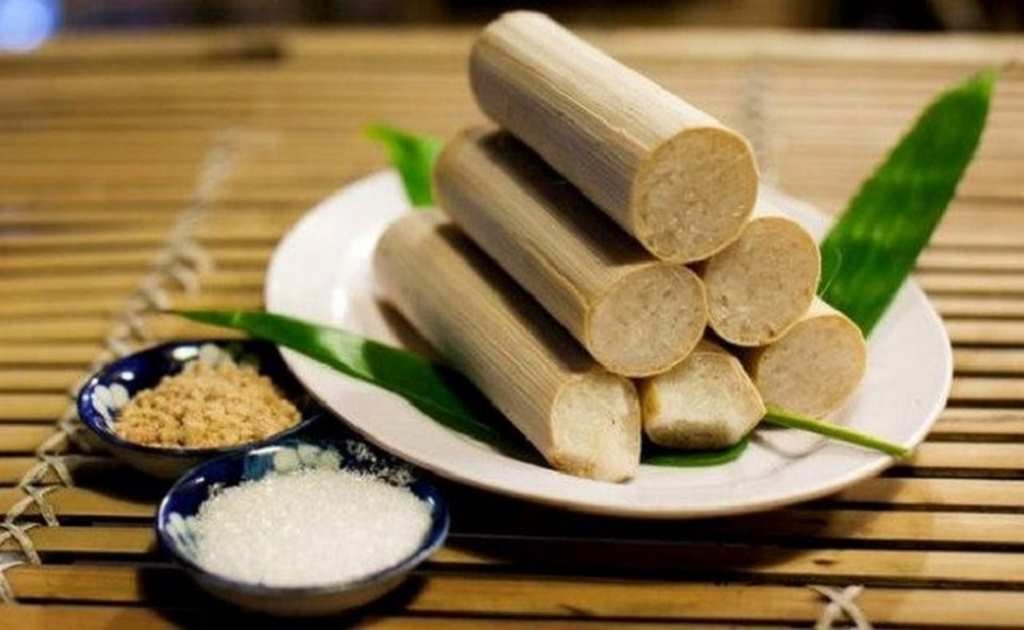 Photo: Amthucbonmua
Com Lam (Vietnamese sticky rice in bamboo) is a specialty of ethnic minorities such as the Thai, Muong, Nung, Tay, La Ha and Mang in the Central Highlands and Northwestern Vietnam. It is cooked from rice or sticky rice in bamboo tube, served with a mixture of roasted sesame, peanuts and salt or grilled wild boar skewers. Locals say that there's nothing better than enjoying Com Lam, sipping some Ruou Can (Straw Wine) and chatting together.
Previously, ethnic groups usually brought bamboo tubes, rice, salted roasted sesame on their long trips into forests. They used dried wood and stream water in forests to cook Com Lam. This simple food has become popular among them until today although life is better and they don't need to go to forests to make their livings. Com Lam is not only a favorite food, it's considered as the soul of ethnic groups. At festivals, they usually perform cooking Com Lam skills to introduce to tourists their special food as well as colorful culture.
The bamboo tubes should be fresh, dark green, young and 30 cm long. Sticky rice should have high quality and special flavor. Sticky rice is cleaned and soaked in water for about seven hours. Then it's mixed with ground ginger and salt before being put into the bamboo tube. Water and coconut water (optional) are mixed with the sticky rice, all of the ingredients don't need to fill the tube so that sticky rice can be well-done. Lastly, the tube is tightly covered by banana leaves before being cooked on fire until it smells pleasant. To serve, the cook uses a sharp knife to remove the green skin of the bamboo, dinners tear off the thin layer of bamboo when they eat.
Smelling the blending fragrance of fresh bamboo, banana leave, and sticky rice while tasting the sweet flavor of rice, bamboo, and coconut is a good way to enjoy this amazing food. Salted roasted sesame and peanuts or grilled wild boar skewers couldn't be missed.
2. Bagrid Catfish Hotpot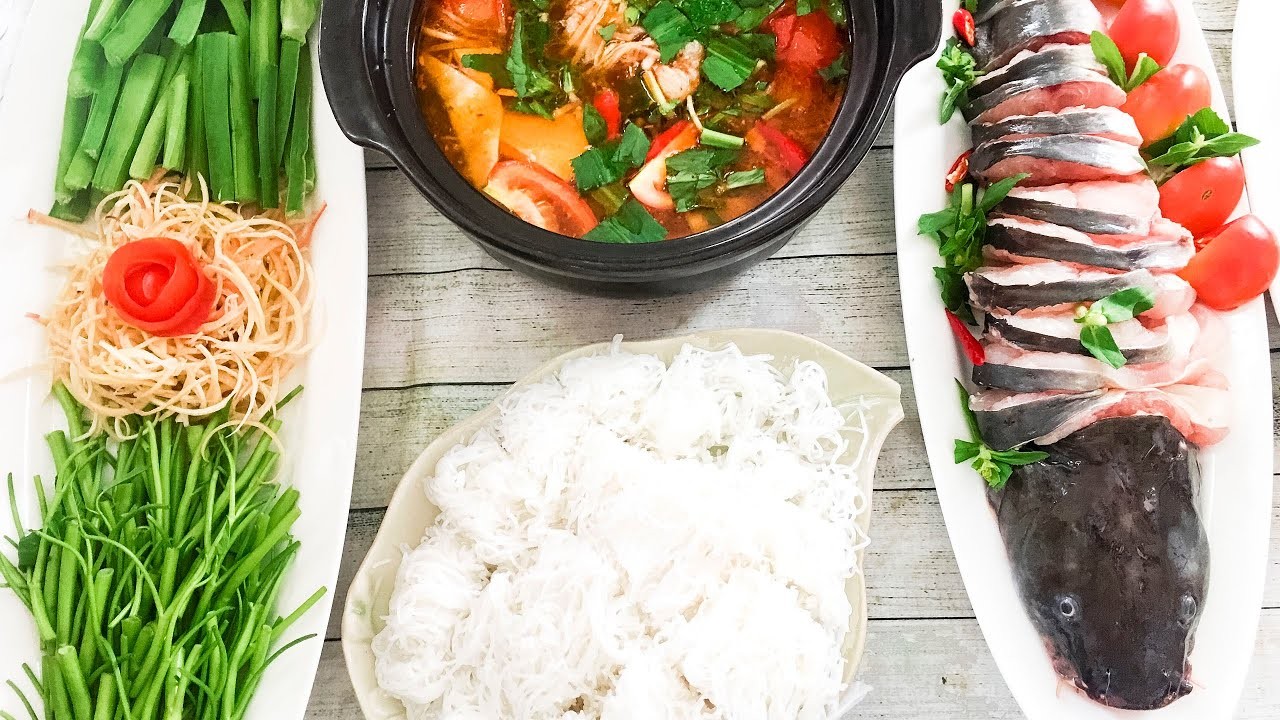 Photo: Day Nghe Rosa
Among various dishes from crystal-eyed catfish (also known as Lang fish), the most impressive one is Lang fish hotpot with a unique flavor of the Central Highlands. Ca lang (Catfish) in Serepok river has known for its solid savory flesh. Ca lang can be made for variety recipe as fried, grilled and slow cooked.
After being cleaned and sliced, Lang fish is dipped into hot water to make its meat firm. Fry pounded onion, add and stir tomatoes and fresh turmeric, then put Lang fish, sour bamboo shoots, spices and stir for a moment, and finally pour bone broth into the pot and boil.
Lang fish hotpot is a popular soup especially in hot summer days served with soft noodles.
3. Red noodle soup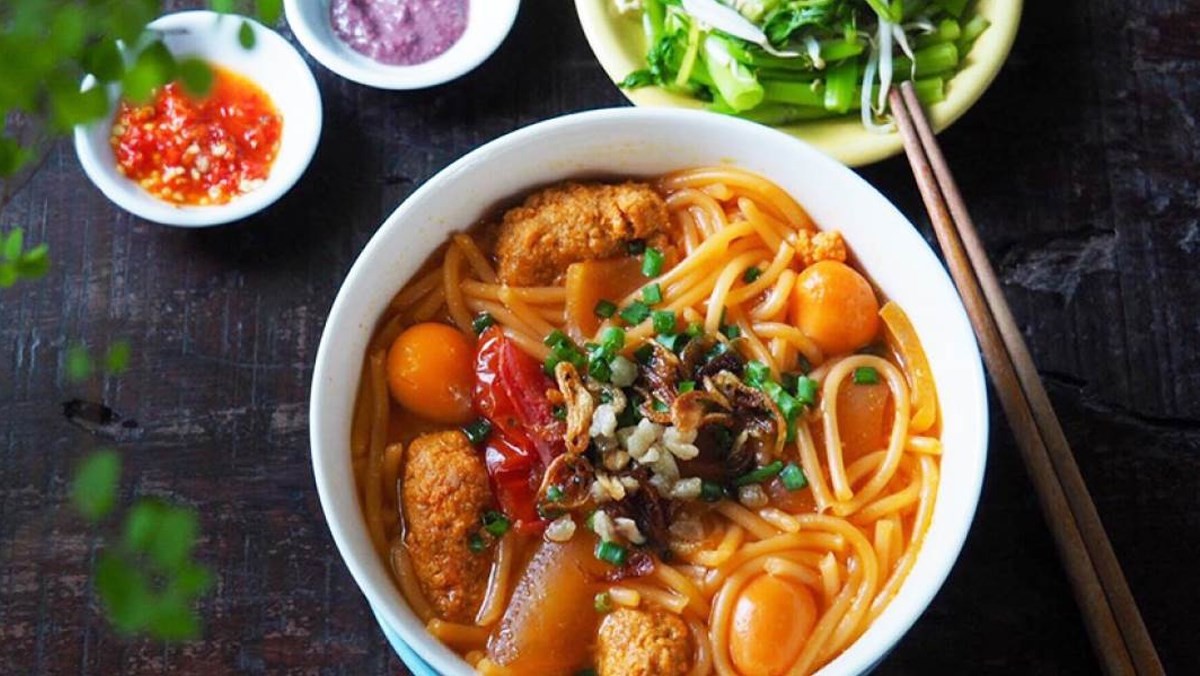 Photo: Cooky.vn
Bun do is very popular in Buon Me Thuot despite it is just a frugal street food. Bun do is named based on the noodle's color. This special red made from annatto seeds – a safety staple ingredient. The red noodle is bigger than other kinds of noodle in Vietnam.
What makes this recipe special are the soup's ingredients. Pork bones and crabs are cooked in 4-5 hours bringing a delish soup as result. Meatballs are made of crab flesh, crushed pork, black pepper and onion highlighting savory taste of the soup whilst making the food decoration better.
A bowl of Bun do is added quail eggs, choy sum, bean sprouts, topped with fried minced onion and fried chopped fat.
4. Goby cooked with galangal
Photo: YummyDay
Waterfall goby cooked with galangal is a traditional dish of ethnic minorities in Dak Lak. This kind of goby which is small and has a white round body lives right in the waterfall stream and only adapts in an environment that water keeps pouring down.
Freshly jumping fish is drained under the water to remove its viscosity, and put in some salt to harden, then wash and squash the galangal. After that people heat up the pan, put in some cooking oil,add the prepared fish then fry, finally add the galangal.
Once the smells of galangal and fish rising up sweetly, they add salt and other spice such as spring onions, pepper, chili, sugar… to create a pleasing taste. Traveling to Dak Lak but forgetting to enjoy this goby's dish is a big omission for visitors.
5. Don- Village Grilled Chicken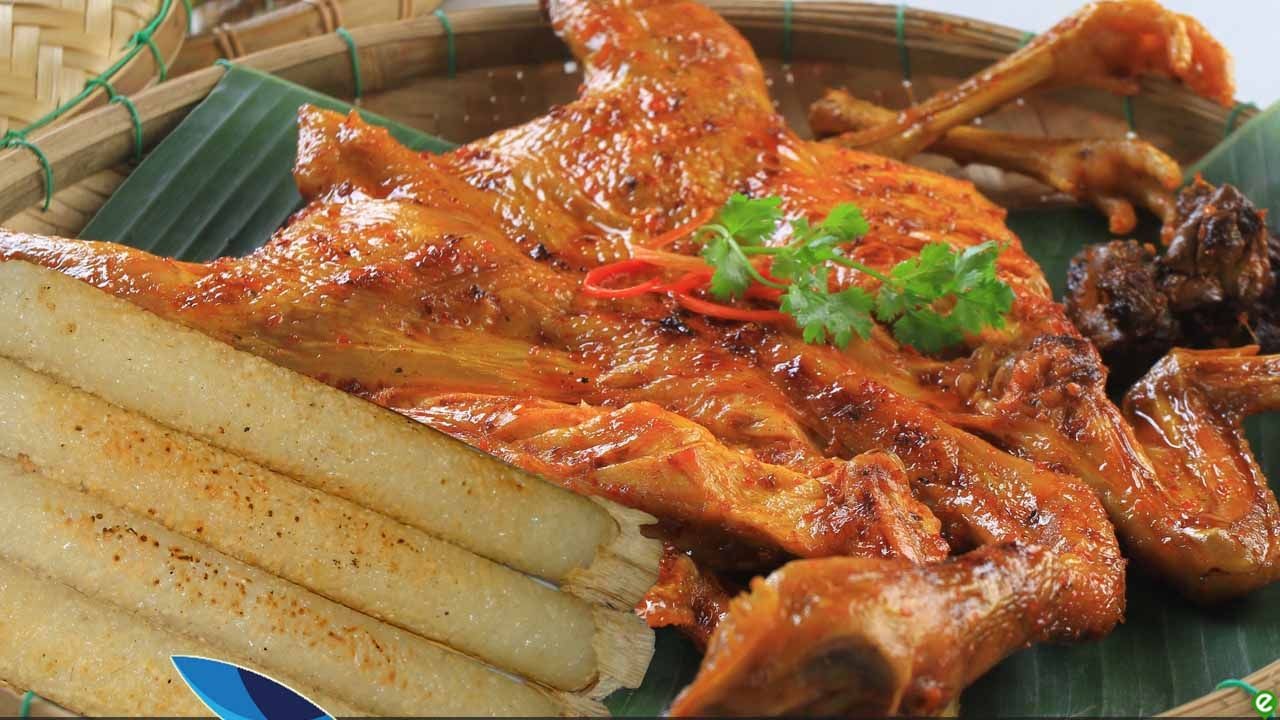 Photo: NEM
Ban Don grilled chicken is really stunning. The chickens are let walk freely around the farm eating clean grass, insects and rice.
For a delicious grilled chicken, the Ban Don people must be very meticulous to choose the chicken and have their own way of cooking. First of all, the chicken must be a true backyard chicken that raised freely in the garden. The one chosen to cook is about 1kg weight, after pre-cook preparation, squash the whole chicken, marinate it with salt chili, lemongrass juice and add some forest honey then grill. To eat grilled chicken in Ban Don "the right way", visitors must deep into chili salt or lemongrass salt.
6. Deer Meat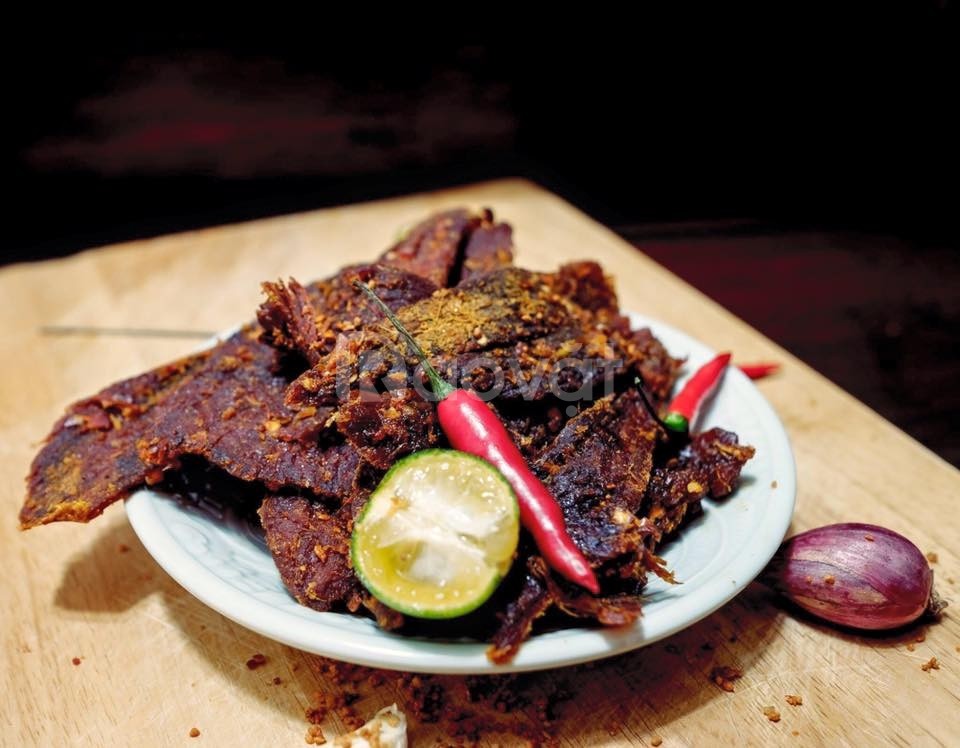 Photo: Rao Vat
Beef, lamb and pork are typical meat that you eat every day. However, deer meat goes over all of them. It might be difficult to find one deer meat in Ho Chi Minh City or Ha Noi city. Nevertheless, all of restaurants in Dak Lak put it in their menu, so you can easy order it. Grilled deer, boiled deer, roasted deer and drilled deer will satisfy your flavor.
Deer meat is a staple specialty of the Central Highlands, especially in Dak Lak. The differences between fresh dear meat and beef are that dear meat has little tendon, ivory-white fat, and is softer than young calf meat. Deer meat can be cooked into many dishes: roasted deer, stir-fried deer, vinegar-dipped deer,…But grilled deer, vinegar-dipped deer, and dried deer are the most typical dishes.
7. Mang Le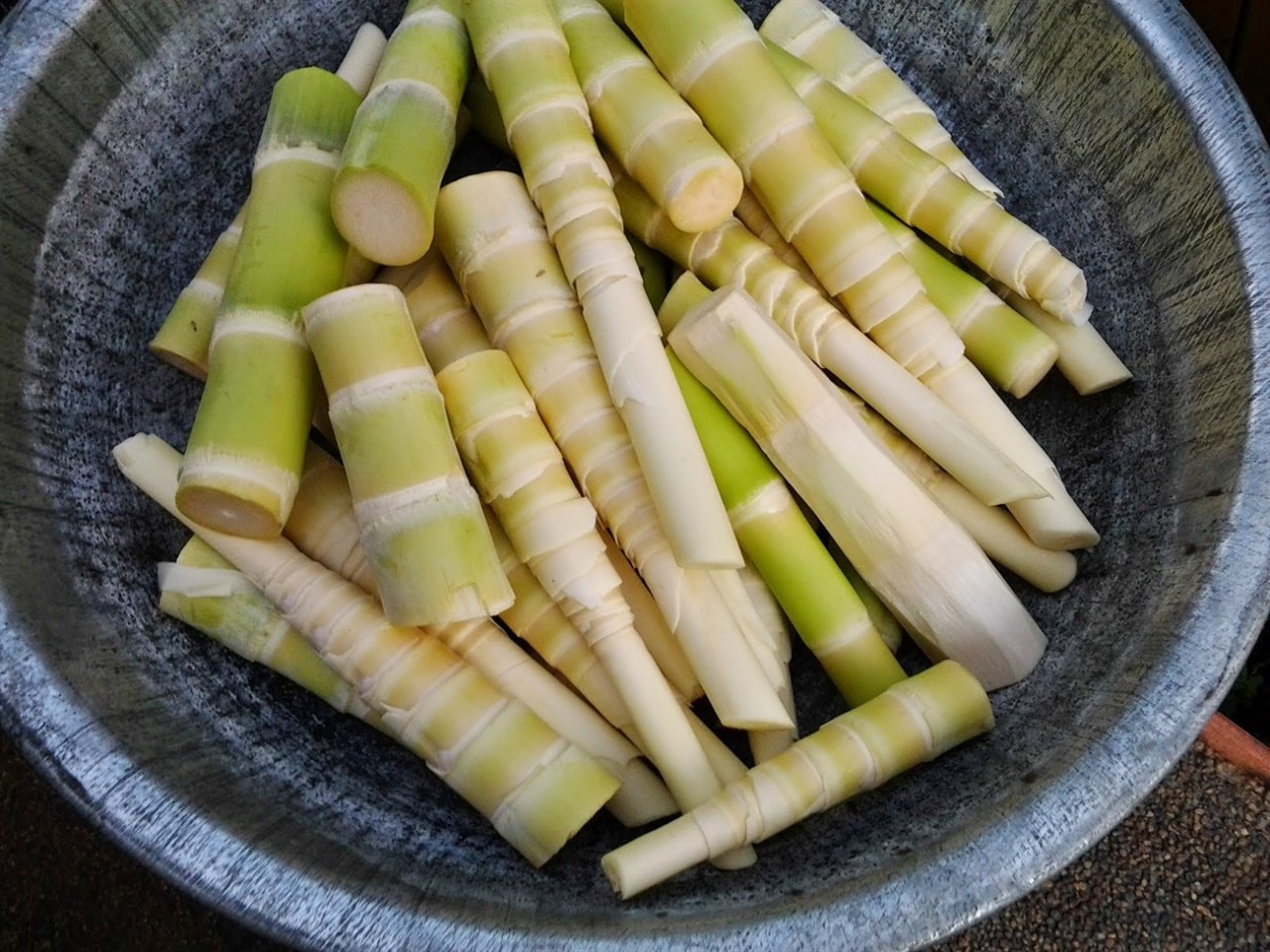 Photo: Saigonriders
"Le" is a species that belonged to the bamboo family in the Central Highlands. it has a strong dispersion and vitality. Le's shoot is among the most delicious bamboo family shoots because of its intestine, sweetness, fleshiness, and not having bitterness. With fresh bamboo shoots, you can prepare simple dishes but with full of flavors such as mixed bamboo shoots, duck soup or sauteed fried bamboo shoots.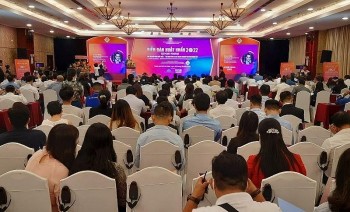 Focus
Vietnam News Today (Dec. 9): Vietnam - Singapore innovation centre helps firms transform production; HCM City among most searched destinations by travelers; Vietnamese digital technology industry's revenue estimated at 148 billion USD in 2022; Two Vietnamese films up for consideration at Oscars.