Dallas Cowboys 2020 official schedule released, position rebuilt, toughest stretch
The NFL has released the full schedule for the 2020 season, including a five-game preseason schedule as well including the Dallas Cowboys'. 
The Dallas Cowboys have three Sunday Night games, another on Monday Night and then a special Thursday game following Thanksgiving against the NFL's MVP, according to Dallas Cowboys.
Here is the preseason schedule:
Aug. 6 – Pittsburgh (Canton, Ohio)
Week 1 – at LA Chargers (TBD)
Week 2 – vs. Baltimore (TBD)
Week 3 – vs. Kansas City (TBD)
Week 4 – at Houston (TBD)
Dallas Cowboys: Position rebuilt
While Mike McCarthy has replaced Jason Garrett as the head coach, he inherits a team loaded with talent on both sides of the ball, according to CBSS Sports.
Ezekiel Elliott and Amari Cooper have secured new contracts, Dak Prescott should be next and the Cowboys even managed to pull off an impressive draft class -- full of prospects who will be able to come in and make an immediate impact.
The Dallas Cowboys' strength of schedule is also divided according to their toughest stretch of games and more.
2020 schedule (all times Eastern)
• Week 1: Sept. 13 at Rams (Sunday Night Football), 8:20 p.m., NBC
• Week 2: Sept. 20 vs. Falcons, 1 p.m., Fox
• Week 3: Sept. 27 at Seahawks, 4:25 p.m., Fox
• Week 4: Oct. 4 vs. Browns, 1 p.m., Fox
• Week 5: Oct. 11 vs. Giants, 4:25 p.m., CBS
• Week 6: Oct. 19 vs. Cardinals (Monday Night Football), 8:15 p.m., ESPN
• Week 7: Oct. 25 at Redskins, 1 p.m., Fox
• Week 8: Nov. 1 at Eagles (Sunday Night Football), 8:20 p.m., NBC
• Week 9: Nov. 8 vs. Steelers, 4:25 p.m., CBS
• BYE WEEK
• Week 11: Nov. 22 at Vikings, 4:25 p.m., Fox
• Week 12: Nov. 26 vs. Redskins (Thanksgiving), 4:30 p.m., Fox
• Week 13: Dec. 3 at Ravens (Thursday Night Football), 8:20 p.m., Fox/NFL Network
• Week 14: Dec. 13 at Bengals, 1 p.m., Fox
• Week 15: Dec. 20 vs. 49ers (Sunday Night Football), 8:20 p.m., NBC
• Week 16: Dec. 27 vs. Eagles, 4:25 p.m., Fox
• Week 17: Jan. 3 at Giants, 1 p.m., Fox
Home opener
The Cowboys' first game played at home in 2020 will come against the Falcons in Week 2.
The Pick Six Podcast gang fired up a new episode breaking down every eye-catching aspect of the NFL's schedule release. Give it a listen below, and be sure to subscribe on your favorite podcast platform:
Primetime games
As noted above in the schedule breakdown, the Cowboys will be playing six primetime games in 2020 if you count their Thanksgiving matchup with the Redskins. They will have three on the road and three at home. In 2019, the Cowboys played in five primetime games: Week 4 against the Saints on "Sunday Night Football," Week 7 against the Eagles on "Sunday Night Football," Week 9 against the Giants on "Monday Night Football," Week 10 against the Vikings on "Sunday Night Football" and Week 14 against the Bears on "Thursday Night Football."
Toughest stretch
The Cowboys' toughest stretch occurs late in the season. They have to travel to Baltimore to take on the Ravens on Thursday night in Week 13 and then Cincinnati the following Sunday. While they get a long week to prepare for the worst team in the league last year, with Joe Burrow you have no idea if this could be a trap game on the road late in the season. They then face the defending NFC champion 49ers at home in primetime, and then host the Eagles in Week 16. If the Cowboys get off to a hot start in the beginning of the season, maybe this stretch won't matter that much. But if they are neck-and-neck with the Eagles down the back half of the schedule, the Cowboys can't afford to slip up late in the season against a couple of tough opponents.
Strength of schedule
Earlier this offseason, John Breech broke down the 2020 strength of schedule for all 32 NFL teams based on combined opponent winning percentage in 2019. The Cowboys will face the third-easiest strength of schedule in 2020. For a complete look at every team's strength of schedule, check out Breech's breakdown here.
However, when basing strength of schedule on the over/under win totals for each team's opponents during the 2020 season at William Hill, the Cowboys go from facing the third-easiest schedule in the league to facing the No. 10 easiest schedule. For a complete look at every team's strength of schedule using this methodology, check out Jared Dubin's full breakdown here.
According to ProFootballHof, the Dallas Cowboys are a professional American football team based in the Dallas–Fort Worth metroplex. The Cowboys compete in the National Football League (NFL) as a member club of the league's National Football Conference (NFC) East division.
In 1960, the Dallas Cowboys became the NFL's first successful new team since the collapse of the All-America Football Conference 10 years earlier. Clint Murchison Jr. was the new team's majority owner and his first order of business was to hire Tex Schramm as general manager, Tom Landry as head coach and Gil Brandt as player personnel director.
Don Shula: Biography, life and career

Don Shula, who won more games than any head coach in National Football League history, led the Miami Dolphins to the league's only perfect season ...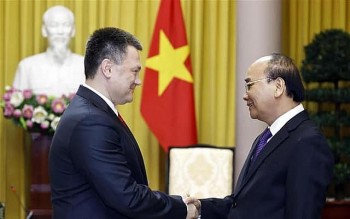 National
The Prosecutor's Office of Russia will help train officials and prosecutors for Vietnam, said the Prosecutor General of Russia.