Wild beauty of Chu Dang Ya Volcano
The extinct Chu Dang Ya volcano, western Vietnam boasts year-round beauty and is hailed as one of the most stunning destinations in Central Highlands. From the cloudy mountain in dry season to yellowish wild sunflowers carpets, each creates its own charm, promising a worth-visiting trip.
When reaching the poetic Pleiku, tourists can't help but visit Bien Ho (The Sea Lake) which is the vestige of three volcanoes erupted million years ago. However, there is also another not-so-well-known volcano in this area, namely Chu Dang Ya which is about 20km from Bien Ho.
Chu Dang Ya looks like an upturned bowl, but it turns to a great cauldron-shaped valley with fields of pumpkins, corns, sweet potatoes, edible cannas. Despite the strange fact that there is no water on the crater and no one is able to carry enough water for irrigation, the trees are still verdant all year round thanks to the godsend which enhances the local people's life. In the rainy season, Chu Dang Ya is fully covered in green of the taro and sweet potato fields. In the dry season, wild sunflowers are in full bloom on the hill-sides making those who are fond of this flower speechless.
A further 3km is Tay Son Commune (Pleiku City) where tourists enjoy special grilled chicken of Gia Lai. Chu Dang Ya is really a great destination for tourists to experience a peaceful, tranquil, and distinct Western Highland landscape, according to Du Lich Pleiku.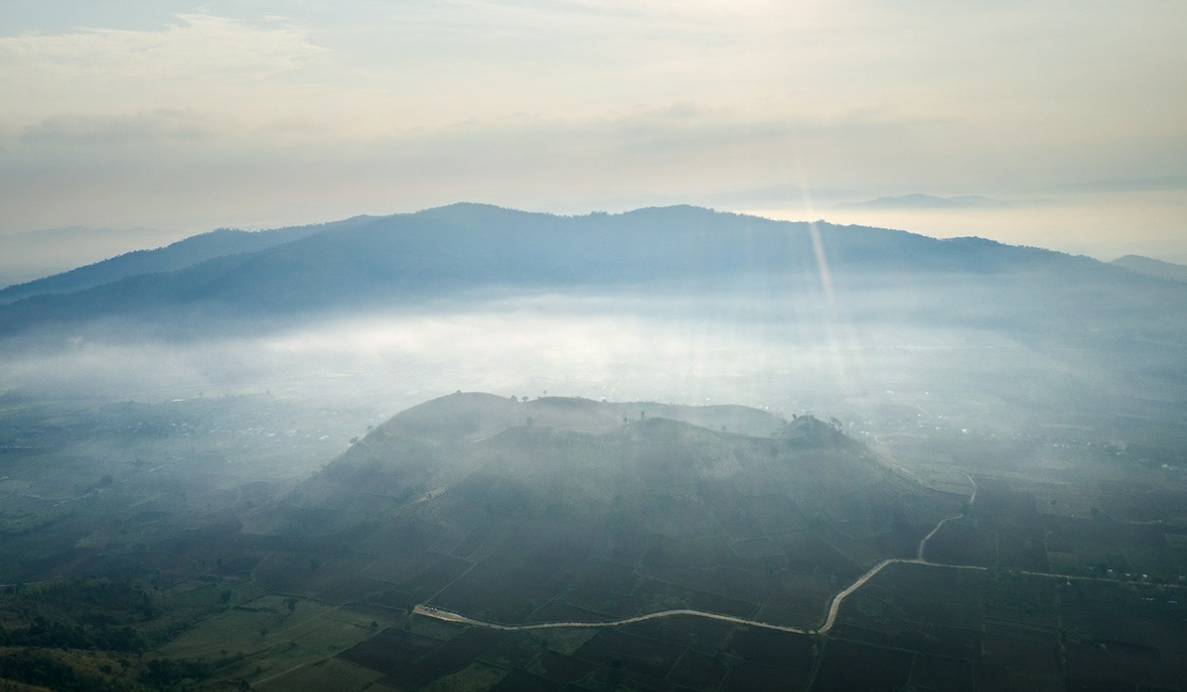 (Photo: VNE)
Clouds and mist around Chu Dang Ya Volcano as the dry season gives way to the rainy season.
The photo is part of a series called "Chu Dang Ya Volcano between seasons" by photographer Nguyen Ngoc Hoa (Hoa Carol), who lives and works in Pleiku Town, according to VNE.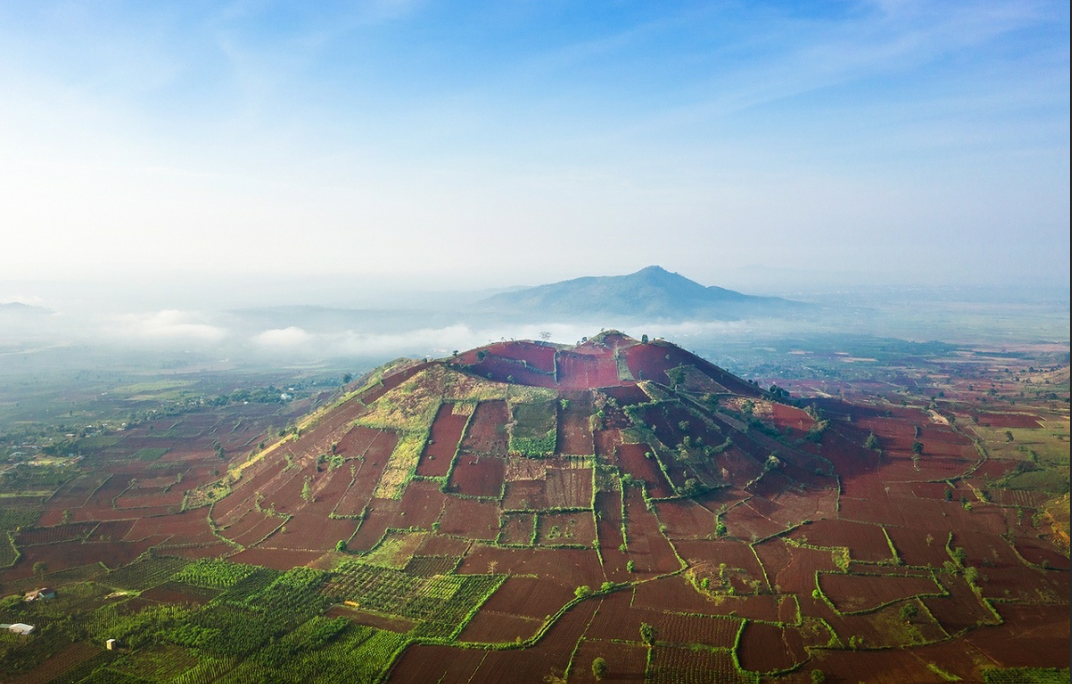 (Photo: VNE)
In Jarai's language, Chu Dang Ya means wild ginger, it is covered from the four sides with row-on-row charming mountains. The million-year-old lava leaves Chu Dang Ya the rich Bazan red soil. One major point of this volcano is the various flowers over the seasons, that's why each one has its own beauty.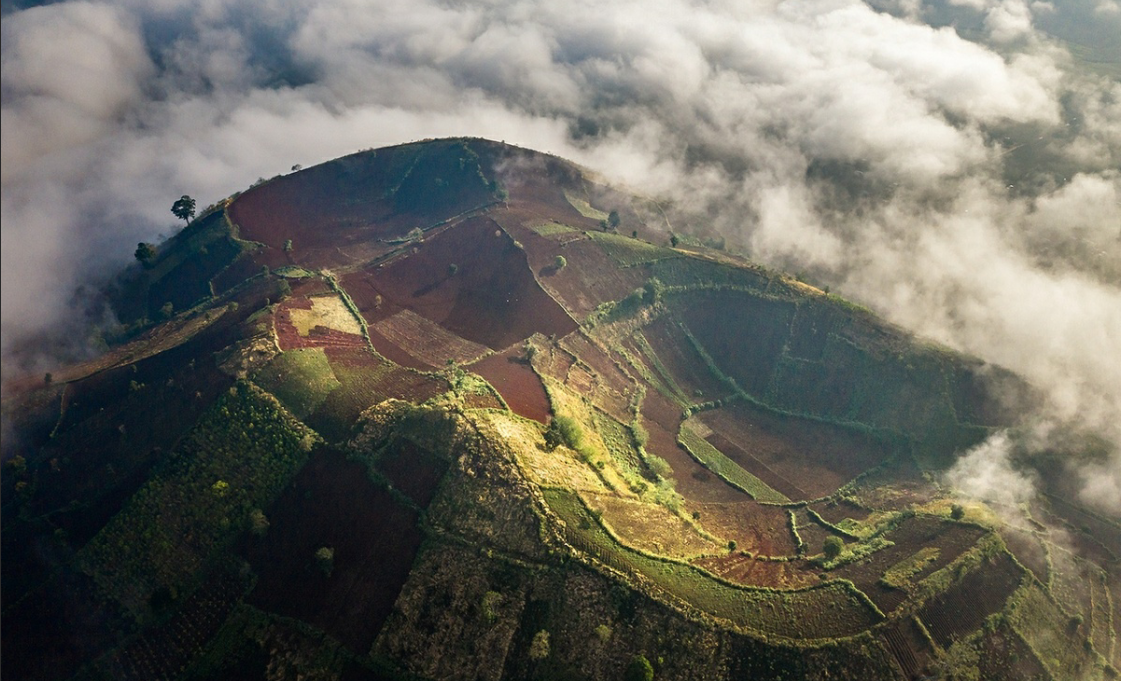 (Photo: VNE)
From above, the volcano looks like a giant funnel and its crater has the red tint of basalt soil created by lava since ancient times.
This volcano, situated 30 km northeast of Pleiku's center and 20 km from the Bien Ho (Sea Lake), is a popular tourist destination, VNE reported.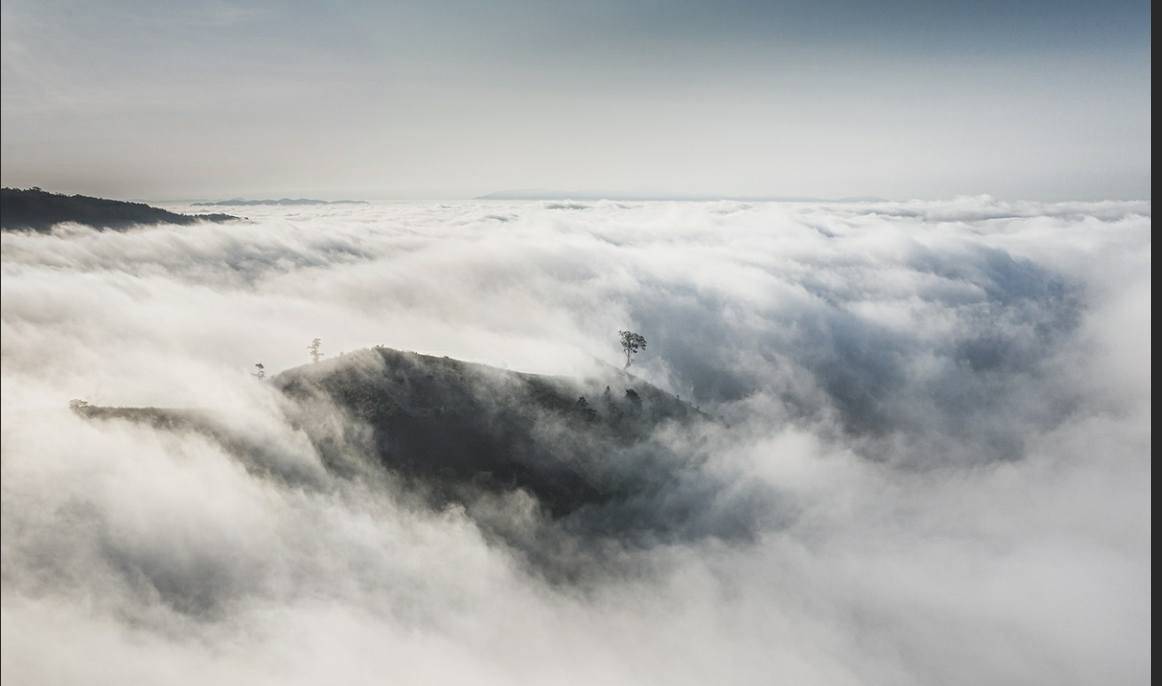 (Photo: VNE)
If wild sunflowers bloom brightly across the hillsides in November, in late April and early May the mountain has a wild and charming beauty as the seasons change.
Hoa says: "I took this series of photos in the last days of April. After the first rains of the season came, the mountain scenery seemed to be full of life, and in the early morning the clouds make this place looks like paradise."
A lava mass dating back millions of years, weighing up to two tonnes, found on the volcano, has been considered as a symbol of the volcano.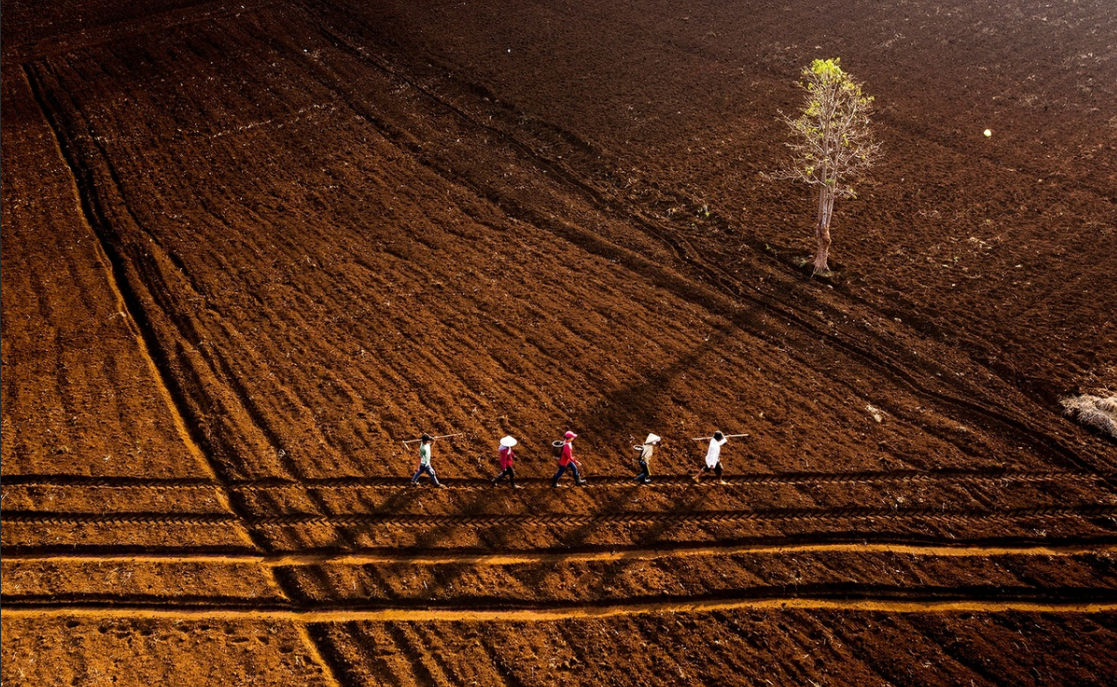 (Photo: VNE)
At the end of the dry season, the J'rai people living in La Gri Village start growing canna plants. Chu Dang Ya is one of the very few places in the country where the soil is suitable for growing them.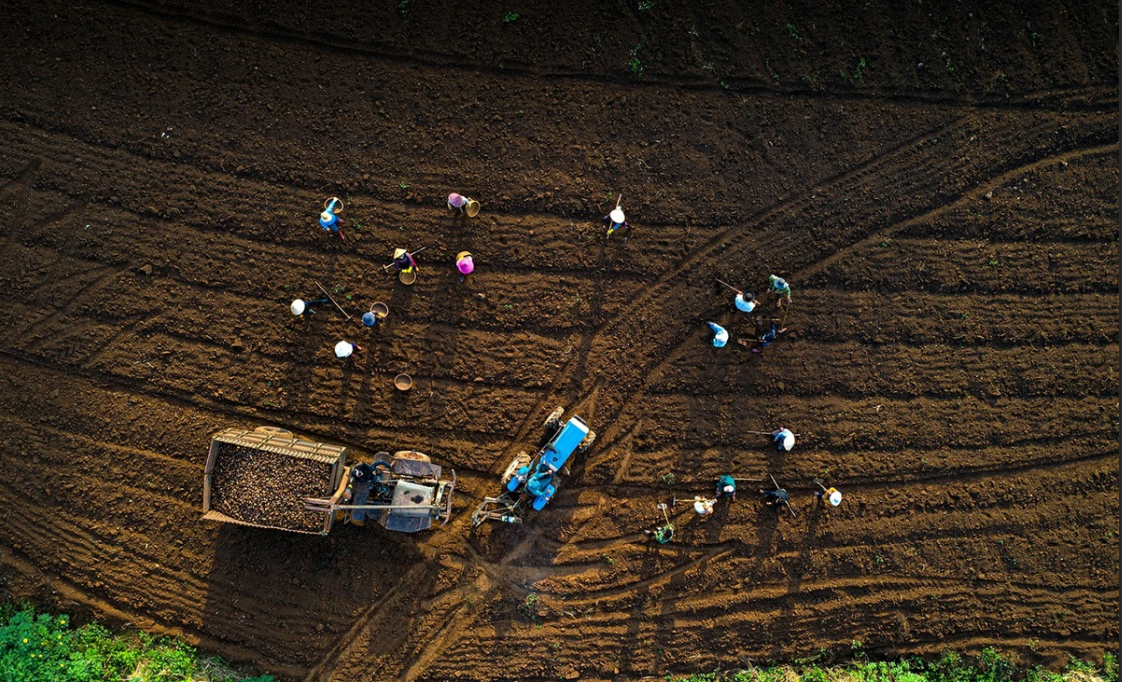 (Photo: VNE)
A truck brings canna saplings for planting.
The canna is grown mainly for its roots, which are processed into starch to make vermicelli. When the canna is in full bloom, the wild sunflowers begin to emerge on Chu Dang Ya again.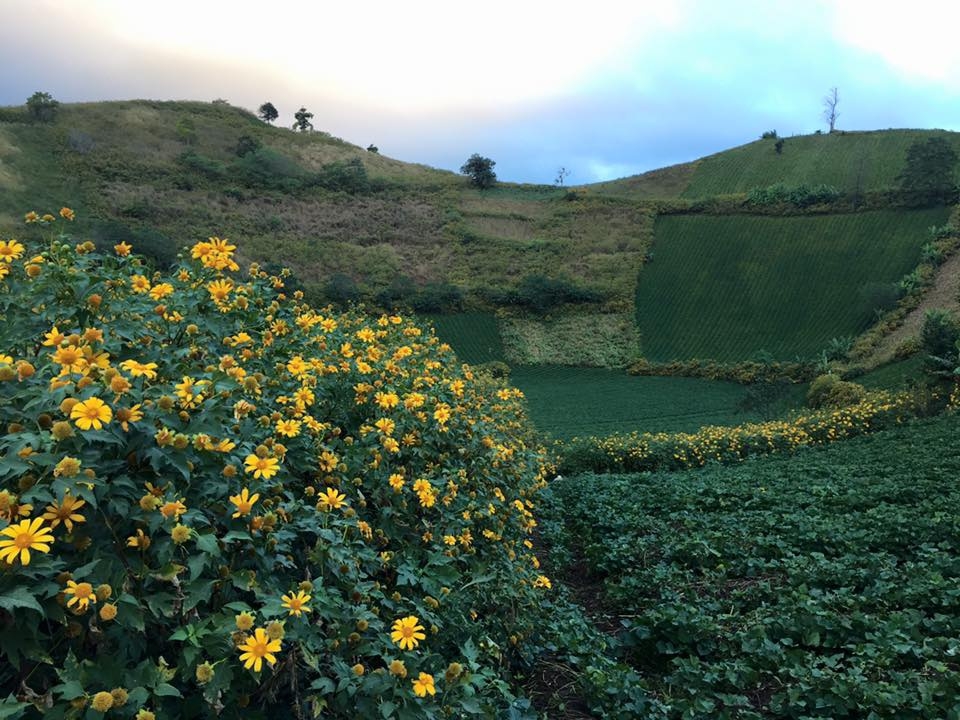 (Photo: Zing)
Chu Dang Ya extinct volcano has become the most attractive destination in Gia Lai, particularly at the end of the year when wild sunflowers are in bloom.
Wild sunflower is a plant in the daisy family. It grows wild and is very common in the Central Highlands region, where the climate is cool, according to Vietnamnet.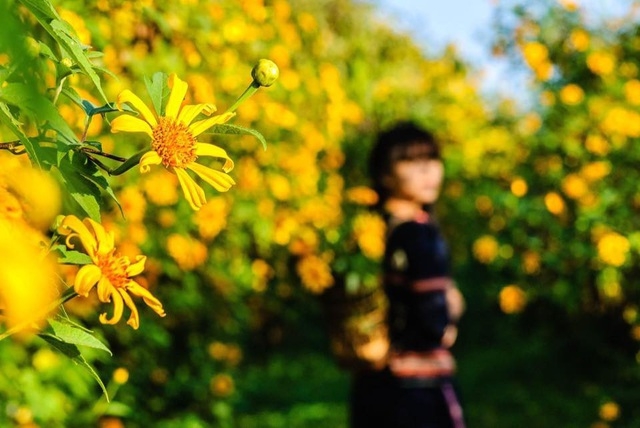 (Photo: Dan Tri)
A local child at Ploi lagri village, at the foot of the volcano, creates a wild flower crown.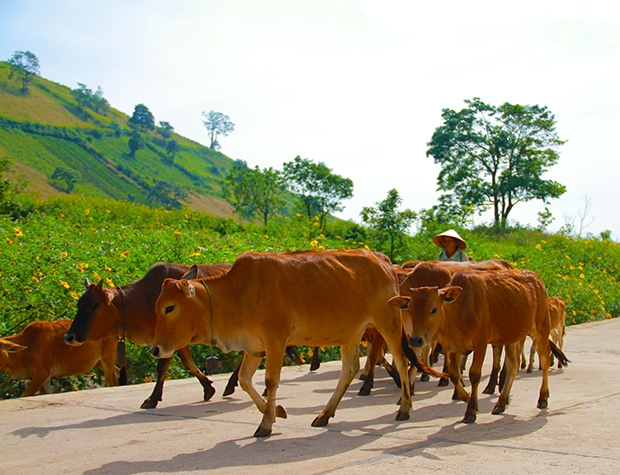 (Photo: Bao Gia Lai)
People go pass the "flower road" on the side of Chu Dang Ya volcanic mountain on a daily basis.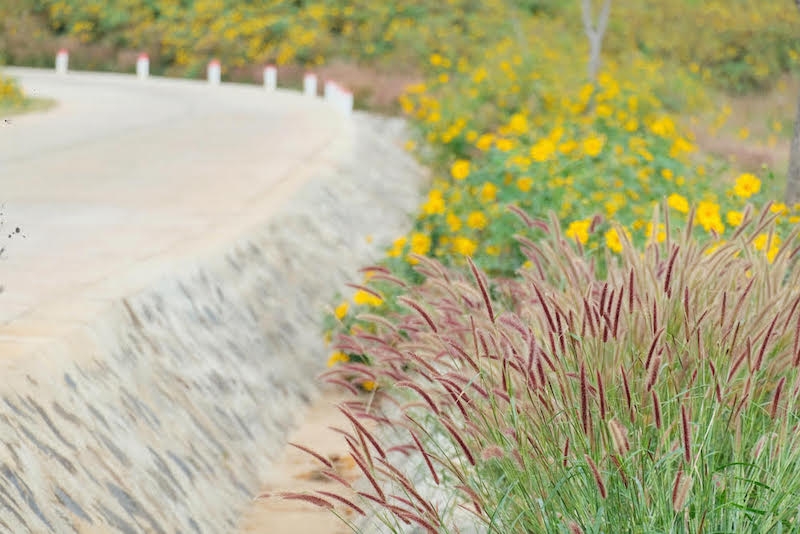 (Photo: Nhan Dan)
Besides wild sunflowers, visitors are also impressed by immense fields of reed under ancient trees.
One slope of Chu Dang Ya volcanic mountain in green color, a different charming beauty.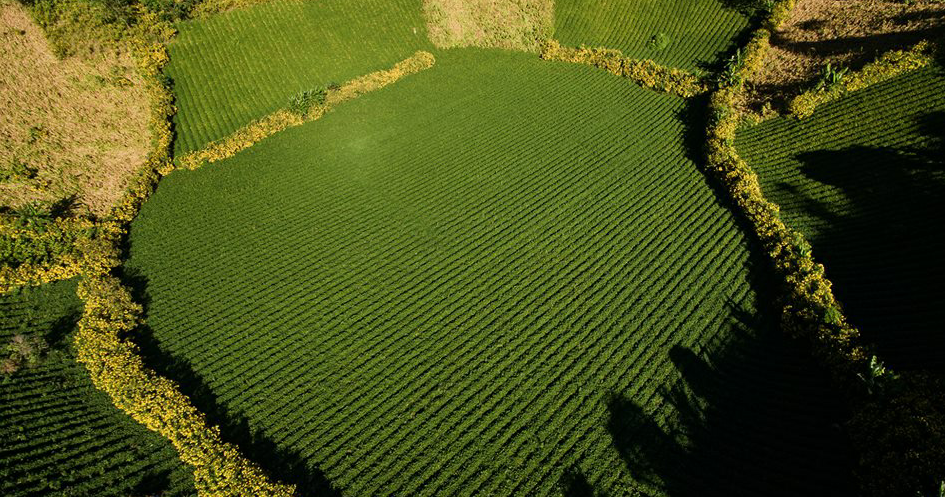 (Photo: Zing)
A corner of the Chu Dang Ya volcano from above, with bright yellow colours, as reported by Zing.
The mountain boasts a different charm each season.
A hundred-year-old tree whose root can accommodate one adult inside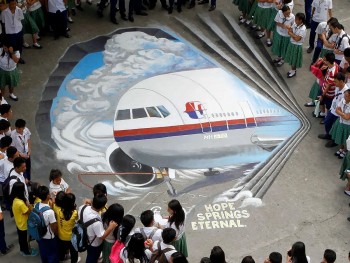 World
The world might never know what really happend when these planes went off the radar. Let's take a look at some of the unsolved mysteries of aircraft disappearances.