Danish Crown Prince Couple to Visit to Vietnam
Denmark's Crown Prince and Crown Princess will visit Vietnam to celebrate 50 years of diplomatic relations and promote green solutions.
Wind energy and energy efficiency will be in focus during the visit of Denmark's Crown Prince Frederik and Crown Princess Mary, which will take place in Hanoi on November 1-2.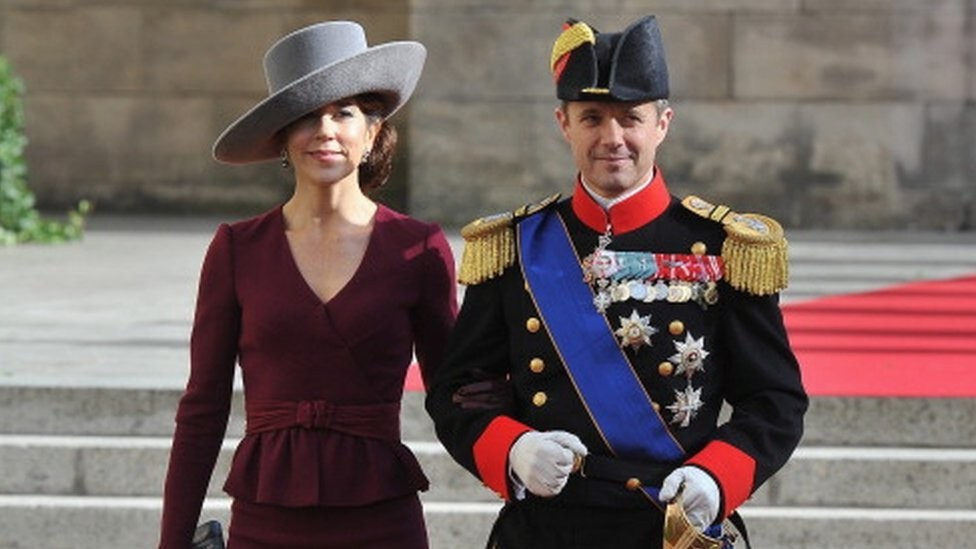 The Crown Prince of Denmark Frederik and the Crown Princess. Source: Getty
The Crown Prince and Crown Princess and the accompanying Danish business delegation will meet with local business people and official representatives, participate in debates on green transition and visit local energy projects.
The visit is also part of celebrating the 50-year anniversary of Vietnam-Demark diplomatic relations.
Denmark and Vietnam share a close bilateral relationship. On energy, Denmark and Danish businesses are supporting Vietnam's green transition.
The close bilateral relationship is illustrated by a Comprehensive Partnership Agreement from 2013. Further, in 2017 Denmark and Vietnam signed a Danish Energy Partnership Programme that supports Vietnam's ambitions to live up to the Paris Agreement.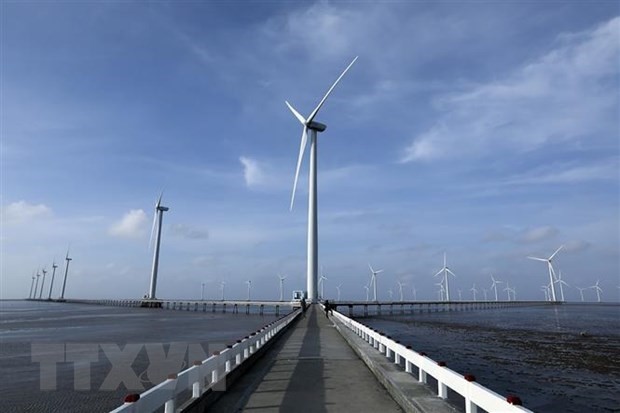 Turbines of the Bac Lieu wind power plant off the coast of Bac Lieu province. Photo: VNA
At the 26th United Nations Conference on Climate Change (COP26) held in the UK last November, Vietnam committed to achieving net-zero emissions by 2050.
With a declared political objective to reach climate neutrality in 2050 and having a coastline of more than 3200 kilometers, there is enormous potential in Vietnam for renewable energy, not least wind energy on- and offshore.
The same goes for energy efficiency since the Vietnamese industry and construction sectors are the two largest energy consumers in Vietnam by 49 and 15% respectively.
Danish companies provide sought-after and valuable experiences to ensure that green transition goes hand-in-hand with growth and economic development.
Some major businesses of Denmark and Norway have expressed their special interest in developing offshore wind power in Vietnam during recent meetings with officials of the Ministry of Industry and Trade (MoIT) in May, according to VNA.
Danish Chargé d'Affaires, a.i. Troels Jakobsen and Executive Vice President and CEO of the Orsted group Martin Neubert said his group views Vietnam as a new and also important market. It opened an office in the country in December 2020 with the hope of making more concrete contributions to the formation of an offshore wind power industry in Vietnam.
The firm is building a plan on launching the industry in Vietnam through two projects it is implementing in coordination with the T&T Group, he went on, noting that through its concrete activities and objectives, Orsted hopes to accompany the Vietnamese Government during the realization of the COP26 commitments.
Equinor, a large energy business of Norway, also showed its attention to the local sector.
Equinor recently cooperated with the MoIT to study the development of an offshore wind power supply chain. This study's results were handed over to the MoIT in October 2021.
In March 2021, it also signed a memorandum of understanding with the Vietnam Oil and Gas Group (PetroVietnam) to assess the feasibility of cooperation in developing offshore wind power and renewable energy.
Vietnam is also an attractive market for Danish companies. Even during the pandemic, Vietnam grew by 2-3% annually, and this is expected to go back to the normal 4-7% range in 2022.
In Vietnam, Denmark is considered a dedicated and innovative partner not least due to the historic development cooperation between Denmark and Vietnam, from which Denmark has also supported climate adaptation in Vietnam.
The Danish Royal family also have historic ties to Vietnam. The father of the Crown Prince lived his first years in Hanoi and visited Vietnam together with the Queen and the Crown Prince and Crown Princess in 2009 during an official state visit.
The Crown Prince visited Vietnam again in 2011 to celebrate the 40-year anniversary of diplomatic ties. This year's business promotion marks the 50-year anniversary for diplomatic ties, which should originally have been celebrated in 2021.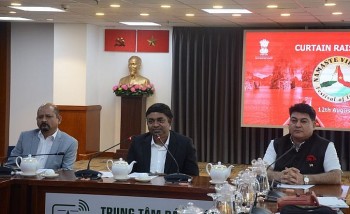 Handbook
The First Namaste Vietnam Fest will be held to mark 75 years of Indian Independence and the 50th anniversary of the establishment of Vietnam-India diplomatic ties (1972 – 2022).