Discover The Best Street-Style Restaurants In Ho Chi Minh City
After a hard-working day, kick back and relax with friends at these trendy eateries.
The dining space is street style, and always bustling with guests from all over the city, giving you a fun time after tiring hours of studying and working.
1. D1 Station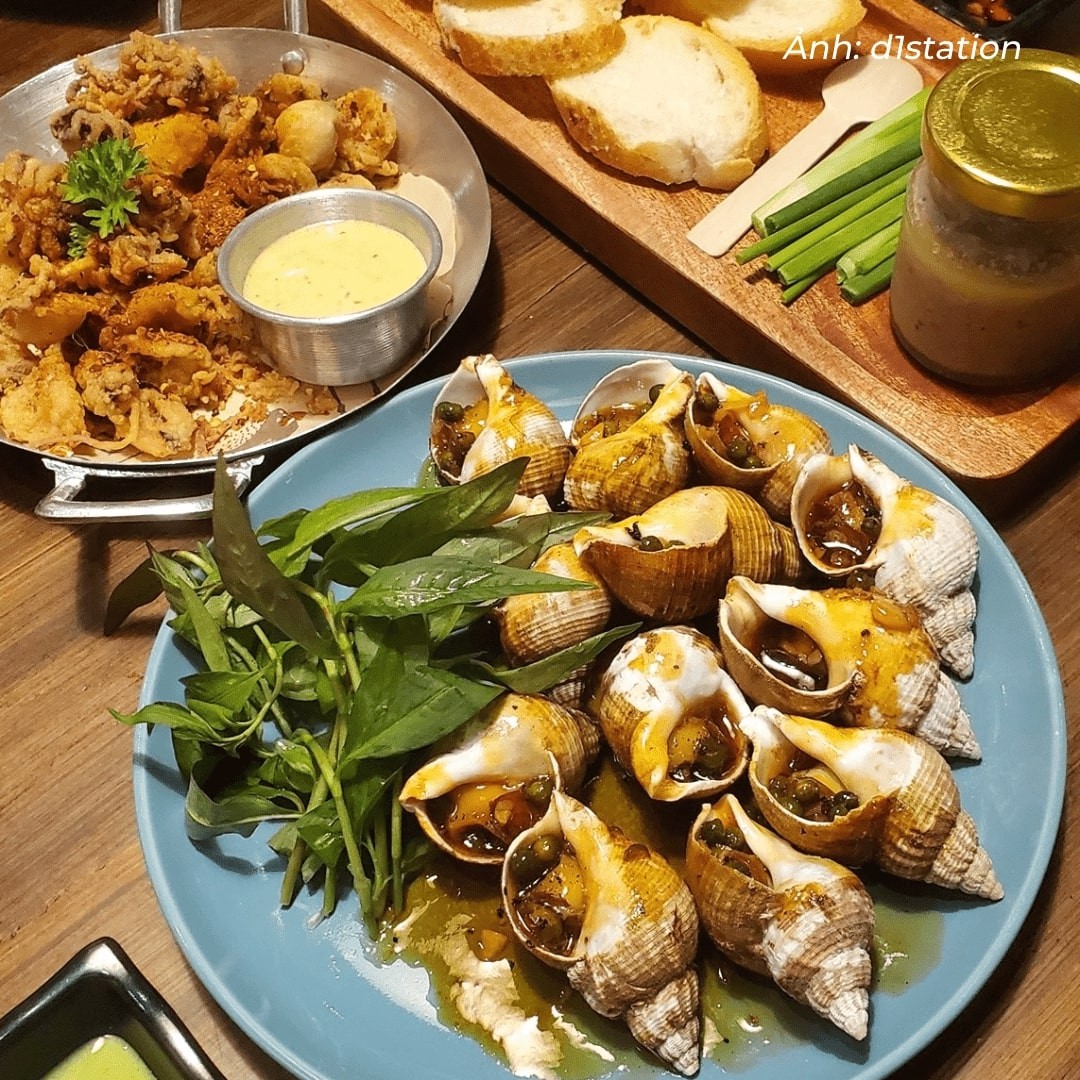 Photo: D1 Station
Le Lai, District 1
Opening time: 10:30 am – 12 pm (Monday – Saturday), and 3:30 pm – 12 pm (Sunday)
Price: VND28.000 (US$1.20) – 860.000 (US$36.92)/ dish
The restaurant brings a nostalgic feeling of the old days, but no less modern. Exquisitely arranged wooden tables and chairs, and potted plants make guests feel comfortable and welcomed the first time they come here. However, the main yellow light makes the space a bit dark.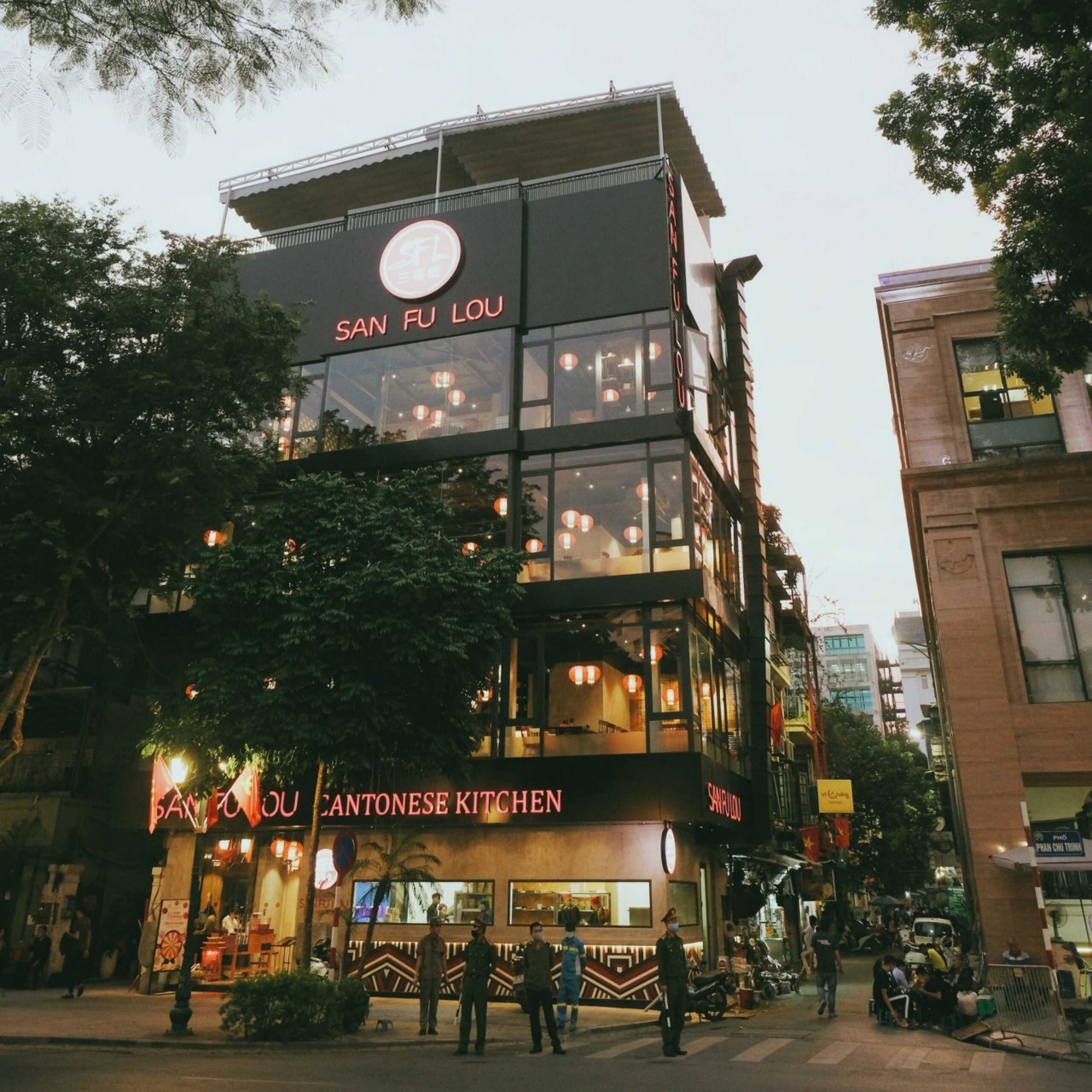 Photo: d1 concepts
The menu contains a variety of dishes, such as salted fried chicken cartilage, Thai fried pork belly, Thai grilled pork neck, salad, fried vermicelli, hot pot, fried rice, etc. Guests can also taste some of the best and most iconic seafood dishes of the restaurant, including purple salmon sashimi, Vietnamese escargot, shrimps, and crab claws combined with sliced fish cakes. There are also soft drinks, coconut juice, beer, etc, added to the menu that will go along with the dishes perfectly.
The reviews given for D1 Station are mostly positive, in which the food is served quickly and the staff is friendly to the customers. The restaurant is located in the city's center, but the price is not too high.
2. Te Te & Phe restaurant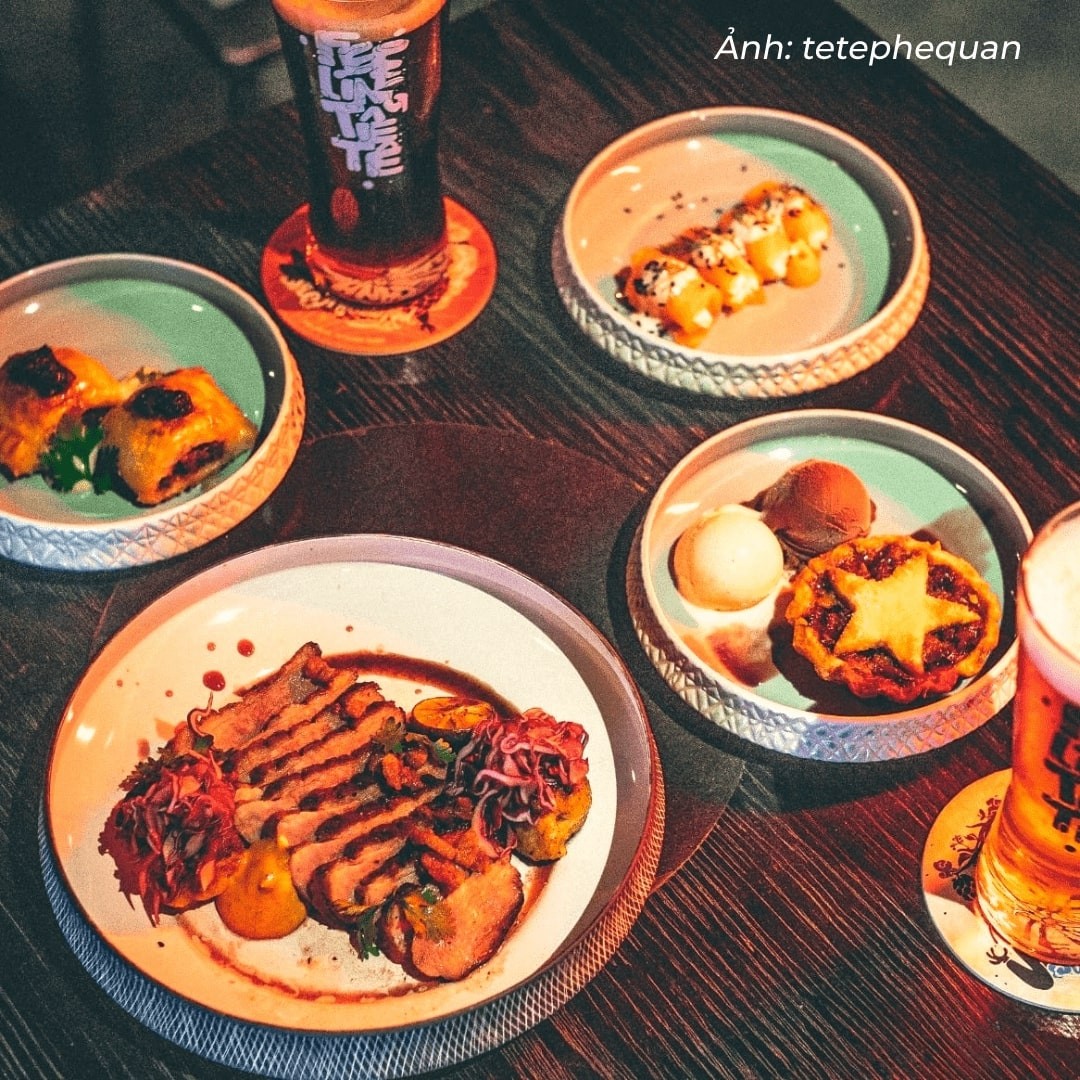 Photo: tetephequan
Nguyen Van Thu, District 1
Opening time: 7 am – 12 pm
Price: from VND45.000 (US$1.93)/ dish.
With the large, comfortable space, the restaurant opens in the early morning for guests to have a nice cup of coffee and work. When the night comes, the place is crowded, and bustling with groups of friends sitting around, eating and drinking beer.
The restaurant not only attracts guests with its significant craft beer, but the menu is also mainly aimed at serving dishes, with a slight fusion flavor suitable for Vietnamese tastes, bringing lots of fun for foodies.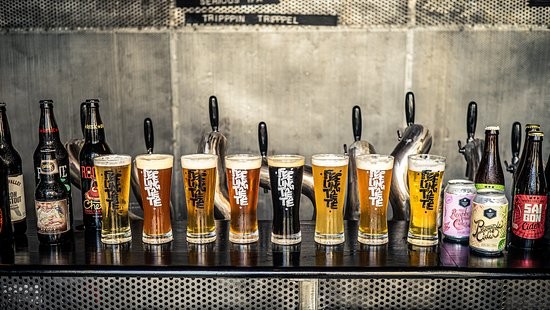 Photo: TripAdvisor
The best restaurant's best snacks include melted cheese potato, grilled areca potato, and grilled abalone mushrooms with parsley, with the beef burger being the signature and most – loved dish. A variety of dishes from chicken, pork, seafood, or salads are also varied with many flavors. The food is delicious and tasty according to the reviews of the customers.
3. The Street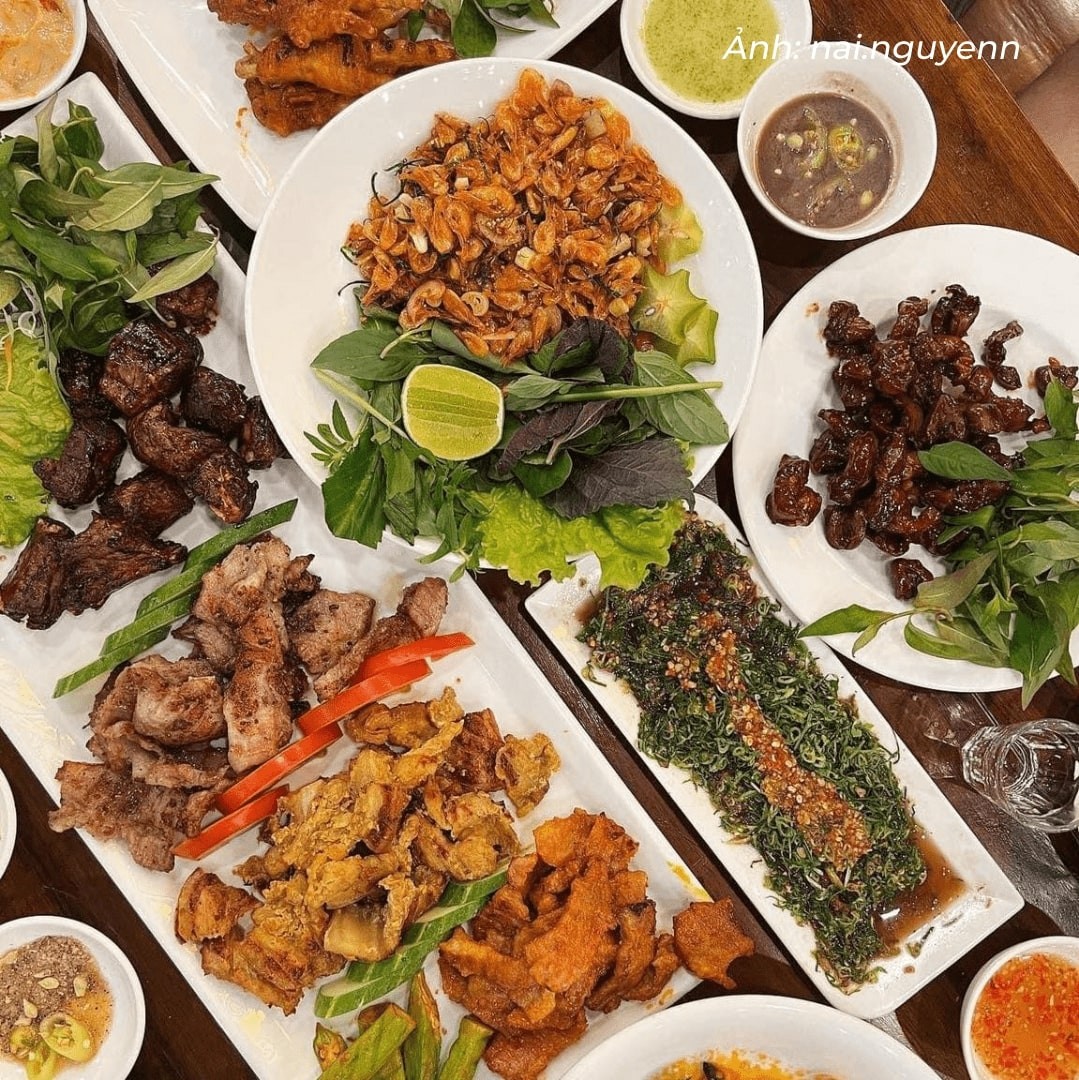 Photo: hai.nguyenn
Opening time: 10 am – 10:30 pm
Price: From VND65.000 (US$2.79)/ dish
The Street restaurant is very suitable for young people and people working in the offices. Each brand has its own distinctive character and exudes Vietnamese sidewalk culture. The plus point is the spacious, airy restaurant space, which has many beautiful corners for Instagram check-in pictures.
The menu has a variety of dishes, such as beef shank dipped in fish sauce, fried shrimps with lemon leaves, Vietnamese escargot, etc. Pan-fried chicken gizzard, spicy stir-fried jackfruit snail, etc, are the most ideal food to eat for your friend's gathering. Besides, you can also choose grilled dishes, hotpot, or salads to eat along with the main dishes.
4. Lao Nguu - Street Barbecue Restaurant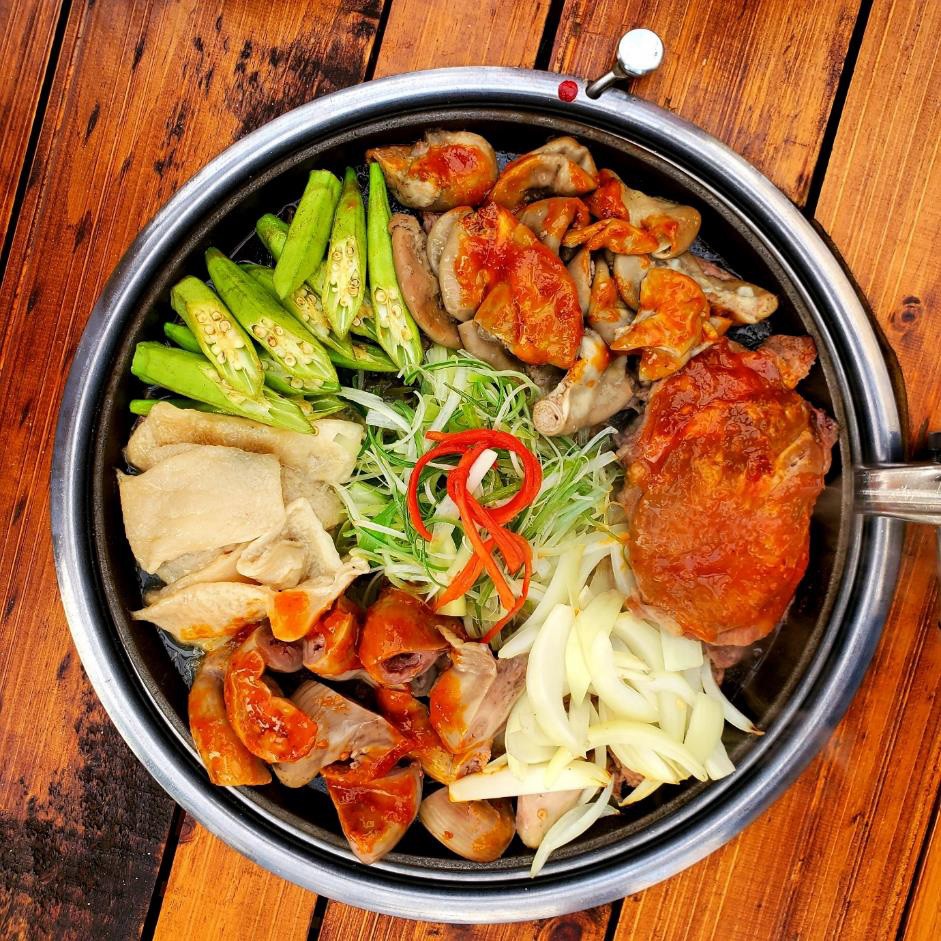 Photo: Kenh14
Opening time: 4 pm – 12 pm
Price: From VND20.000 (US$0.85) – VND388.000 (US$16.65)/ dish
The restaurant has an open and cool space, which has become the favorite gathering spot for young people to taste the best dishes made from beef and craft beer.
Grilled dishes, one of the most significant plates here in the restaurant, are marinated with special spices to go with the sauce. The chicken cartilage is a little salty, and guests here often eat it and drink beer to balance the taste of salt and spices.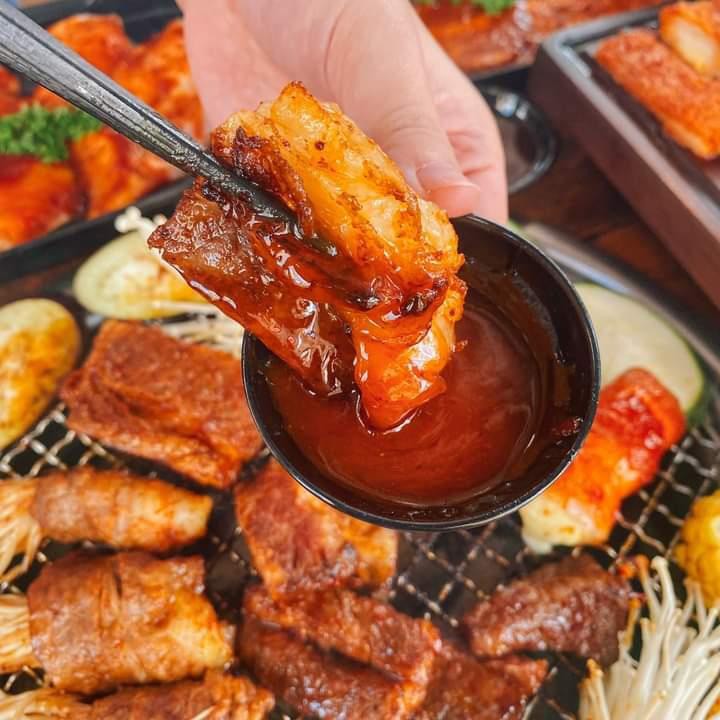 Photo: Kenh14
The staff is friendly, enthusiastic and provides fast service. One minus point is that you have to pay a fee for the parking lot.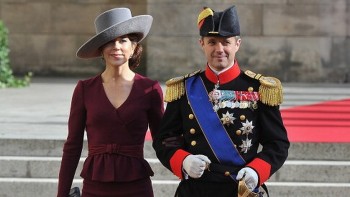 Friendship
Denmark's Crown Prince and Crown Princess will visit Vietnam to celebrate 50 years of diplomatic relations and promote green solutions.